I guarantee that there are probably hundreds of ways to use zucchini and this is the time of year when you're going to need to know them. My plants are about ready to yield a couple dozen pounds of zucchini. Since I can't eat it that fast, I'm always on the lookout for fun new ways to use zucchini so that I can enjoy what my garden gives me every year. If you're in the same boat, read on and you'll be set.
---
1

Fried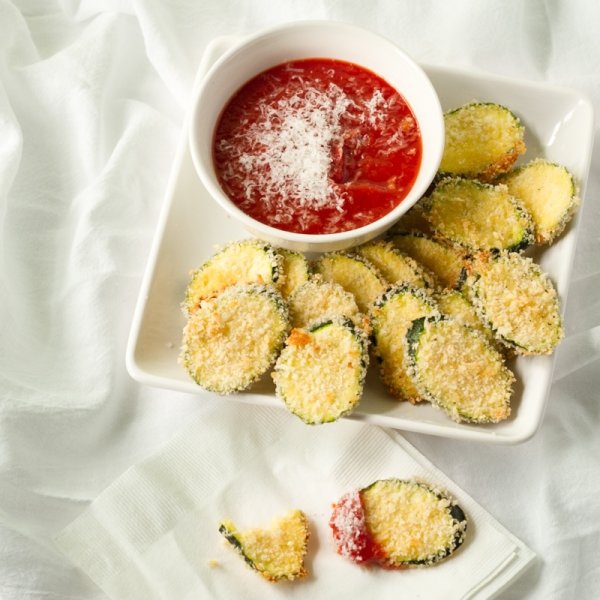 I love a yummy fried zucchini appetizer when I go out to eat. It's not a healthy thing to eat all the time, but I enjoy whipping up my own batch when I have guests over in the summer. And it happens to be my absolute favorite of the ways to use zucchini. Simply slice the zucchini, dredge it in egg and breadcrumbs then fry until crispy and golden brown. Serve with ranch dressing for dipping.
---
2

Make Pasta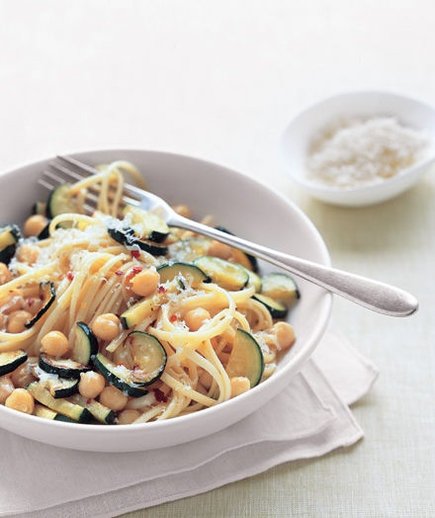 Shredded zucchini is great for serving with pasta. You can shred it and combine it with your cooked noodles or stir it into the pasta sauce itself. What you get is a mild, but delicious flavor addition, plenty of texture and a good dose of essential nutrients that you need for good overall health.
---
3

Replace Bread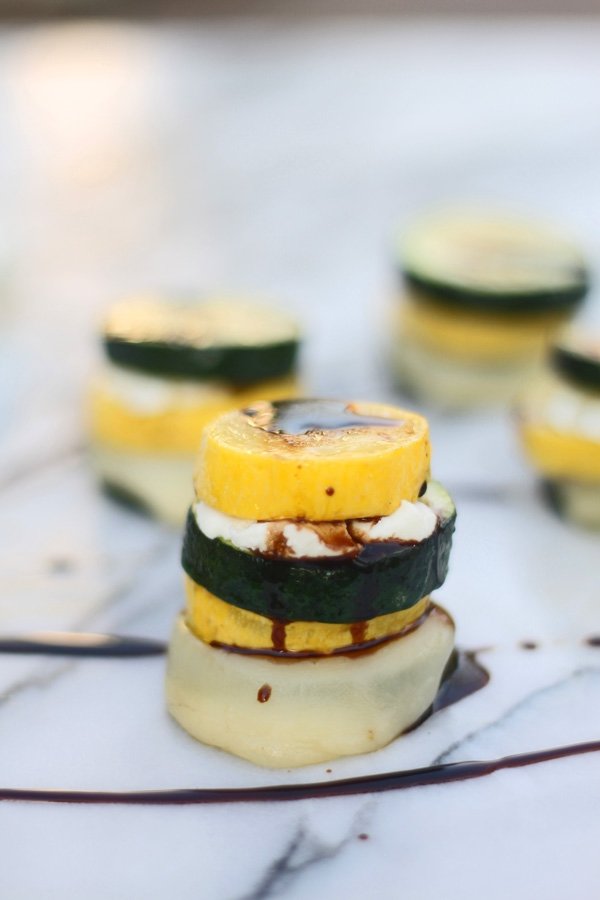 Instead of slices of crusty bread for appetizers or small sandwiches, use thick slices of zucchini. Top them with goat cheese and roasted red peppers or tomatoes and balsamic vinegar. Or pile them with turkey and cream cheese with pepper and salt. Whether you do open faced or closed, zucchini makes a delicious and nutritious substitute for bread slices.
---
4

Stuff It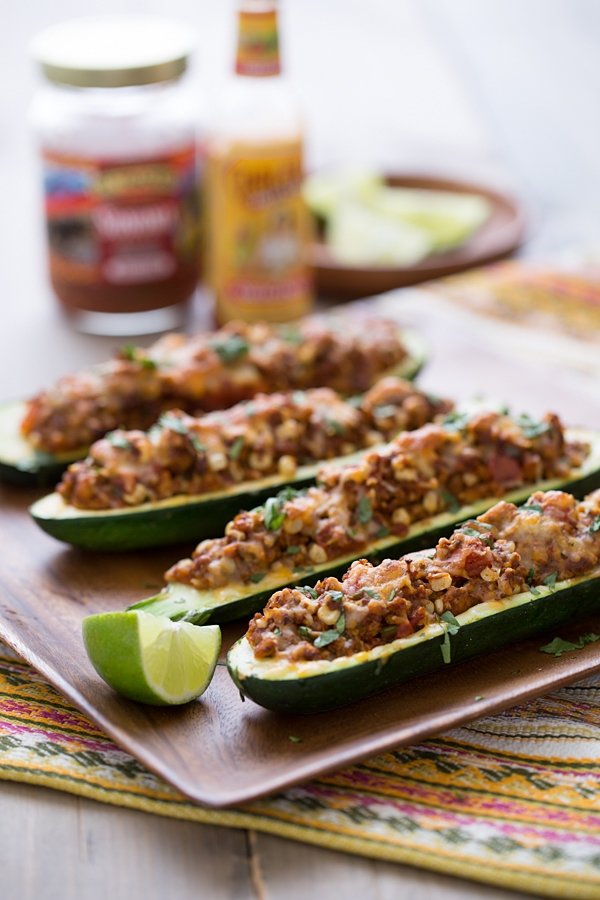 Using a spoon, you can carefully pull out some of the flesh inside your zucchini. Cut it in half the long way, then scoop a reservoir in each half. You can then fill them with whatever your heart desires. Sausage, breadcrumbs, onion, celery and mozzarella cheese is my favorite combination. Tomato sauce on top really adds some flavor and depth to the dish.
---
5

Zucchini Rolls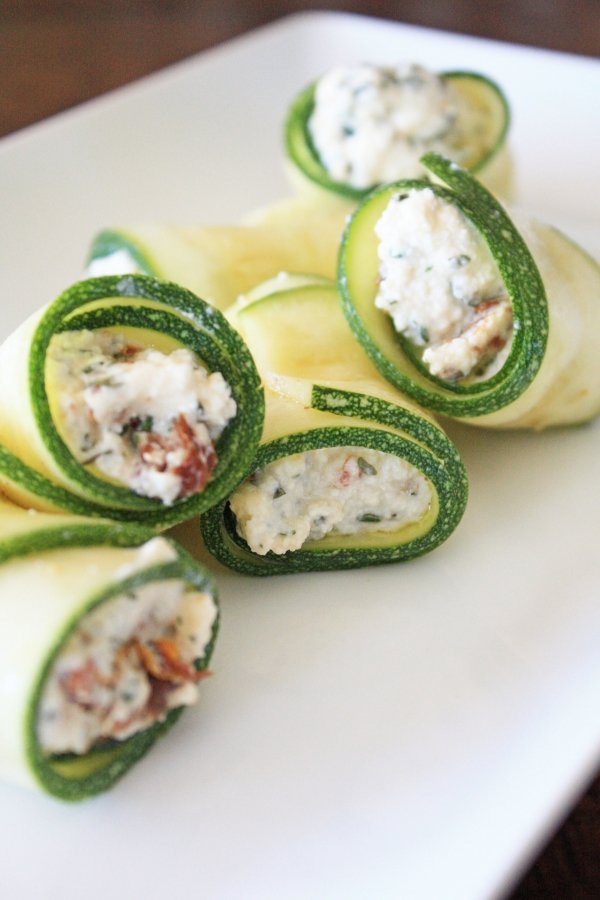 This idea makes a great warm weather appetizer because there is no cooking involved and the finished product is super refreshing. Slice the ends off a zucchini, then cut it into several slices the long way. Spread each slice with cream cheese and sprinkle with fresh dill. Roll the slices up and secure with a toothpick until ready to serve.
---
6

Zucchini Fries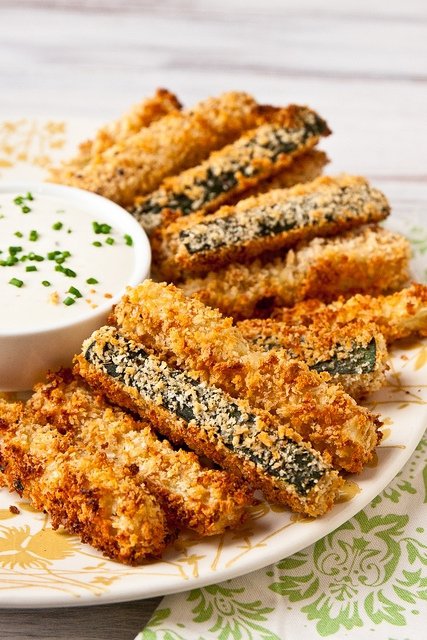 You know that French fries aren't all that good for you, but what if you have zucchini fries, instead? Slice your zucchini in fry shaped pieces, rinse them with cold water and then roll them in crushed breadcrumbs. Bake at 450 degrees until the zucchini is tender and golden brown and crunchy on the outside. Serve with ketchup.
---
7

Calabacitas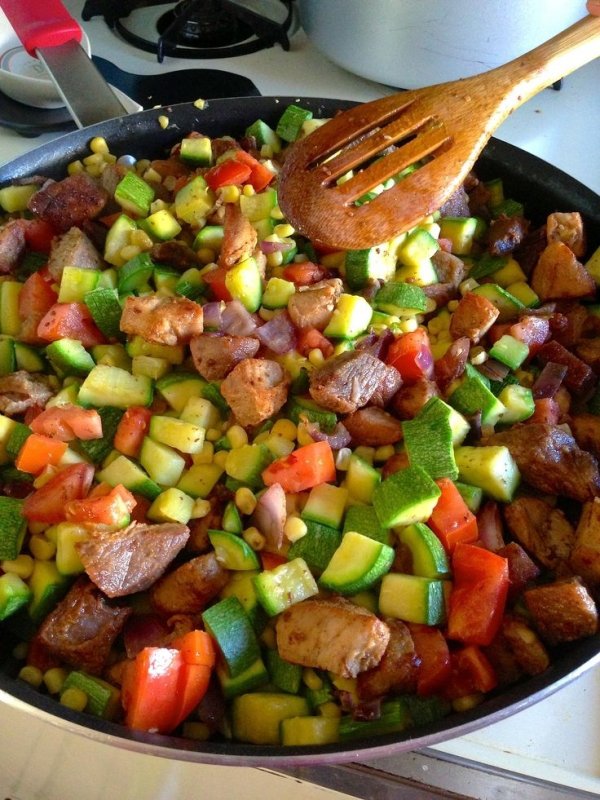 Calabacitas is a southwestern dish that you can eat alone or covered with green chile and cheese. Dice your zucchini and sauté them in olive oil with corn kernels and sliced onions. When the mixture is soft, transfer it to a serving dish and season with salt and pepper. I love to mix this dish with pinto beans, diced and grilled pork, green chile, potatoes, avocados, lettuce, tomato and crumbled queso fresco.
How do you eat zucchini? Do you grow them in your garden and have trouble getting rid of them all? Try some of these ideas and let me know what you think.
More
---
Comments
Popular
Recent