If you are looking for fall party buffet menu ideas, you are in the right place. Whether you just want to celebrate the start of a new season, you're having a fall wedding or you have something else to party down for, a buffet is a great way to serve food. Your guests can mix and match their favorites so everyone has a meal they love. At the same time, you don't have to put in as much work serving, so you can enjoy the event too. Check out these fall party buffet menu ideas to get started with and let them inspire your entire spread.
---
1

Squash Soup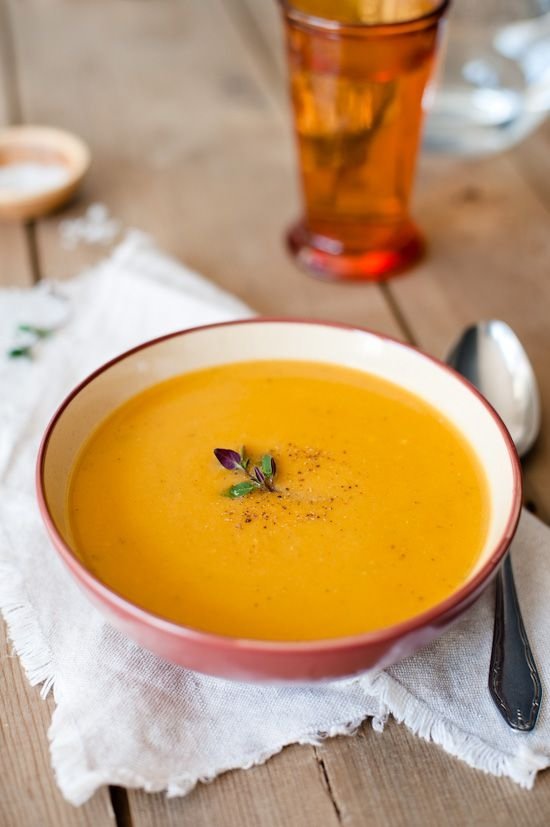 Squash is in season right now so it makes a great addition to your list of fall party buffet menu ideas. There are a million different recipes for squash soup that utilize everything from pumpkins to acorn squash to butternut squash. Experiment with different types to find the one you love best. Serve the soup in small coffee mugs or ramekins so portion control isn't a problem and you won't have to worry about the mess of serving from a large bowl.
---
2

Salad Skewers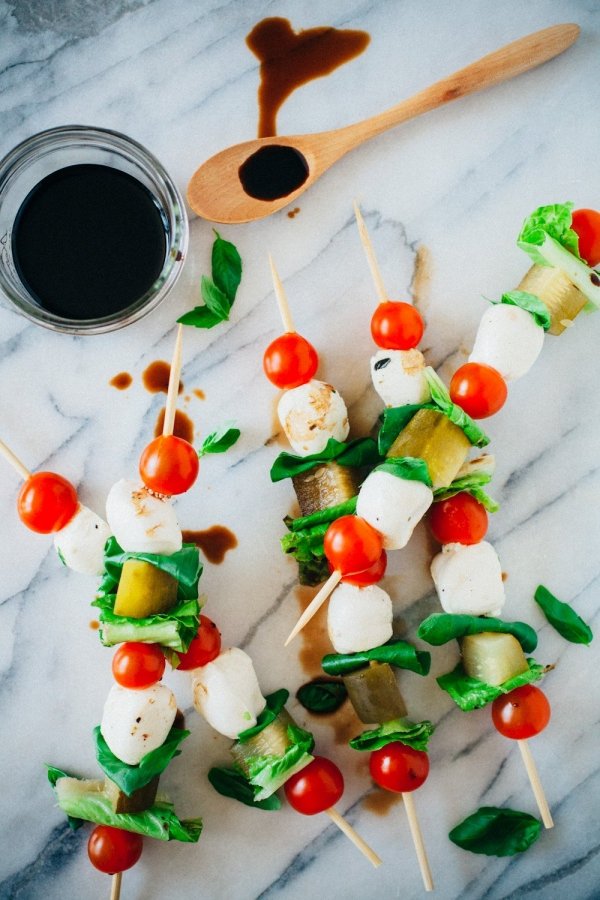 The thing about a buffet that makes it so great for a party is that your guests can grab and go. Salad is always a big hit for a crowd, but serving it can be a pain. Instead of putting out a huge bowl of salad, skewer the ingredients for a salad on a stick. Not only does it make for a great presentation, but it also makes the buffet line move faster. Try tomatoes, cheese cubes and fresh basil leaves or ham, cheese and a chunk of bell pepper.
Trendinig Stories
More Stories ...
3

French Fries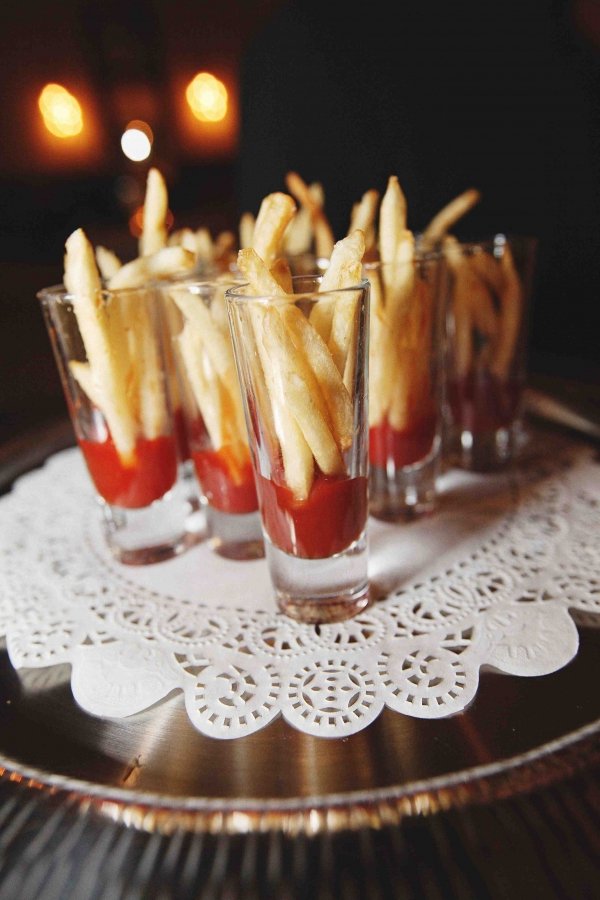 Everyone loves French fries, right? They are definitely a crowd pleaser, but they are also inexpensive to make for a large group and easy to prepare. Instead of piling all the fries on a platter, fill shot glasses about ¼ full with ketchup, then stick the fries upright in the glass. Your guests can grab a glass and go. Perfect!
---
4

Crudites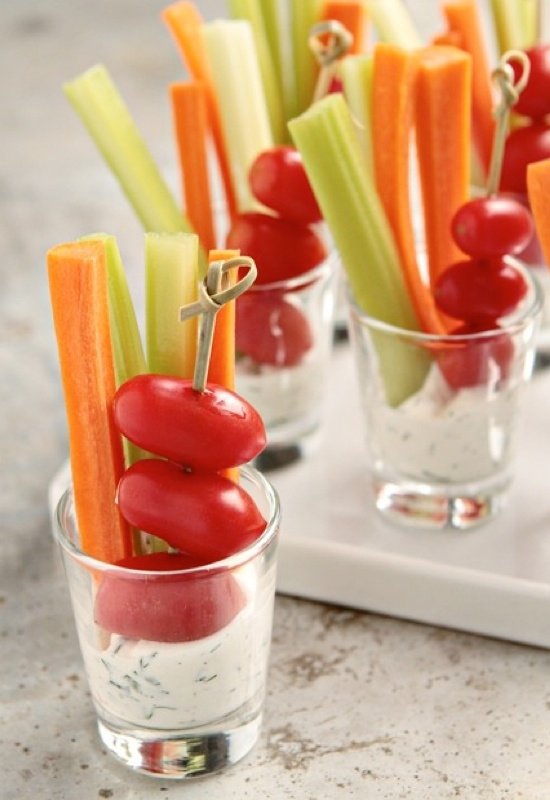 Much like fries, crudites are one of the most popular buffet items. You can easily serve them the same way. Squirt some ranch dressing into a glass, then stuff the veggies upright in the dip. Bell pepper strips, halved cherry tomatoes, carrots and celery are all great choices.
---
5

Mashed Potatoes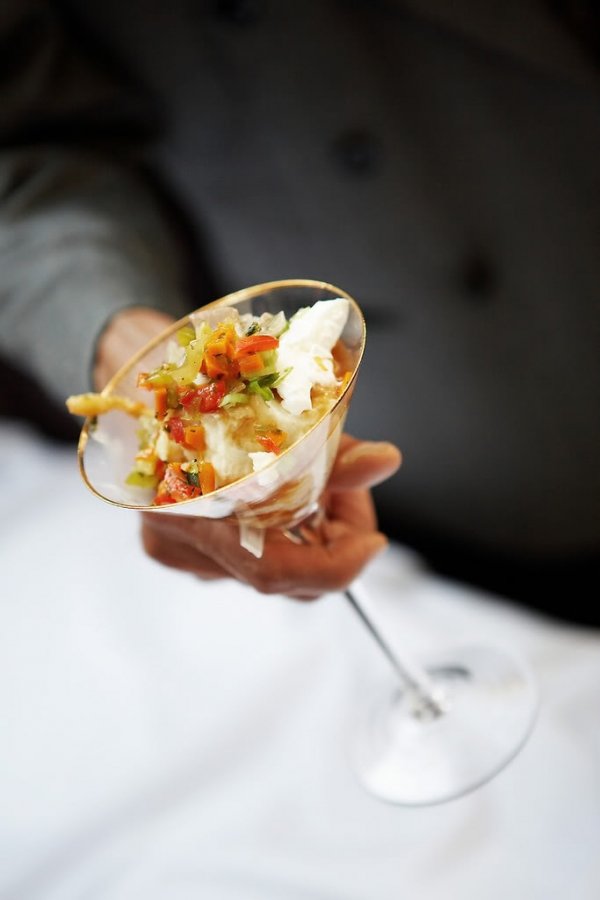 Mashed potatoes are a definite hit and they are so easy to make for a huge number of people. Shake things up by serving your mashed potatoes with a variety of toppings. Serve the potatoes in small individual cups and let your guests top them from communal bowls of chives, bacon, butter, sour cream, cheese, salsa and anything else that strikes your fancy.
---
6

Muffin Tin Meals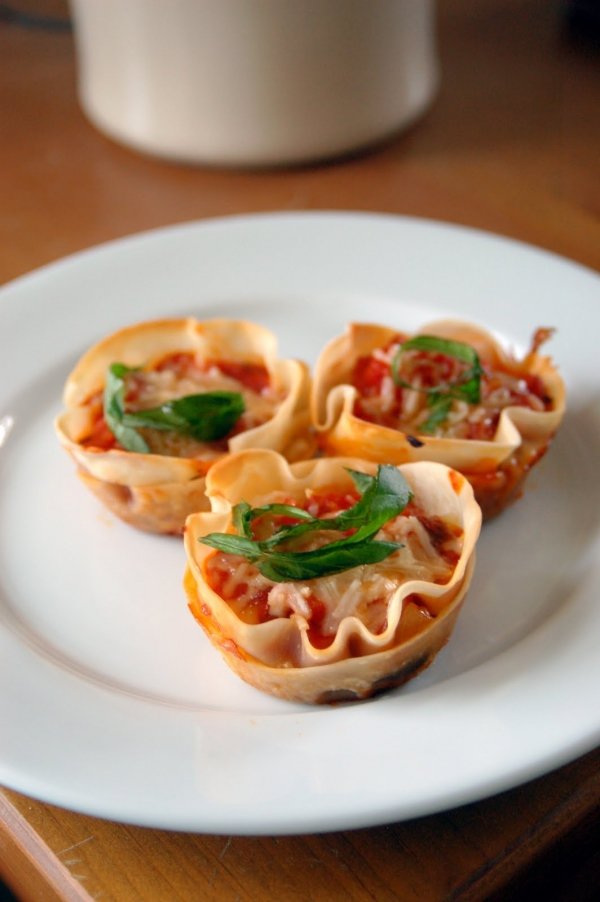 A muffin tin is the perfect tool for creating portion controlled meals that your guests can just grab. Not only does this make the line move faster but it also keeps the issue of serving without a mess at bay. You can make all kinds of things in a muffin tin. Try quiche, lasagna, sliders, baked sandwiches, tamales, rellenos, burritos or chicken pot pies. Your guests will love this!
---
7

Caramel Apple Bar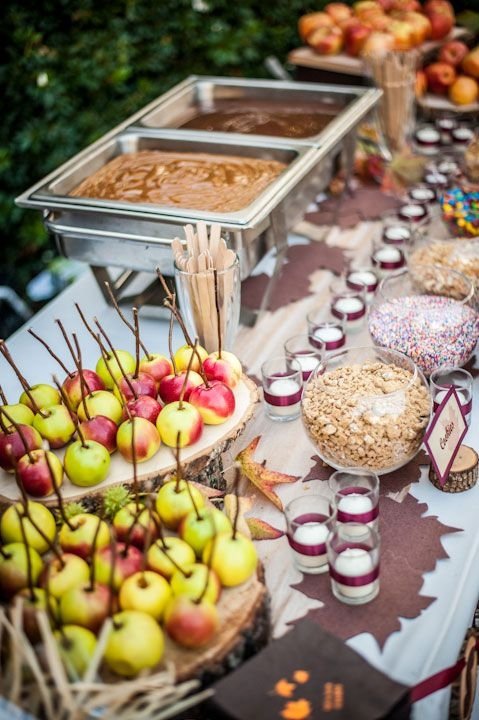 Nothing screams fall more than a huge gooey caramel apple. You can totally use this to create an epic buffet dessert that your guests will never forget. Put out apples on sticks along with tubs of caramel and all the toppings. Chopped nuts, candies, coconut, diced fruit and mini chocolate chips are fun ideas. Yum!
Are you planning a fall party? I hope these ideas make it easier to prepare and give you a great set of meal ideas to please all of your guests. Do you have any other buffet ideas to add?
---
Comments
Popular
Related
Recent