What Desserts do French eat? This is an excellent question that will help you navigate the list of over 200 pastries that France and the French restaurants have to offer.
Being to France multiple times and having 3 French families for best friends, I am confident that the following list of desserts that the French actually eat and love is complete:
---
1

Croissants and Pain Au Chocolat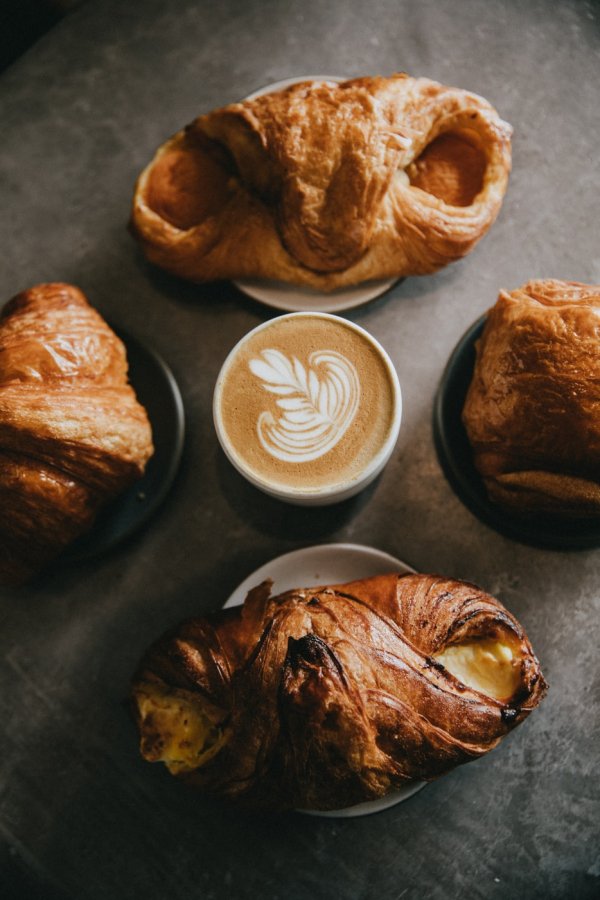 We are putting croissants and chocolate croissants (pain au chocolat) at the top of our list as this is the pastry that is consumed daily by almost every Frenchman, Frenchwoman and child. Croissants with coffee constitute breakfast for most French people. When opting for a plain croissant, the French usually add some preserves of their choice, with strawberry, cherry, blueberry and raspberry being the most popular.
Fresh croissants are baked around the country every morning, so that the customers can buy a pack for the entire family at 6 or 7 am. The French ordinarily dispatch a member of the family to the local bakery to buy fresh baguettes and croissants for the day for the entire family.
2

Chocolate Mousse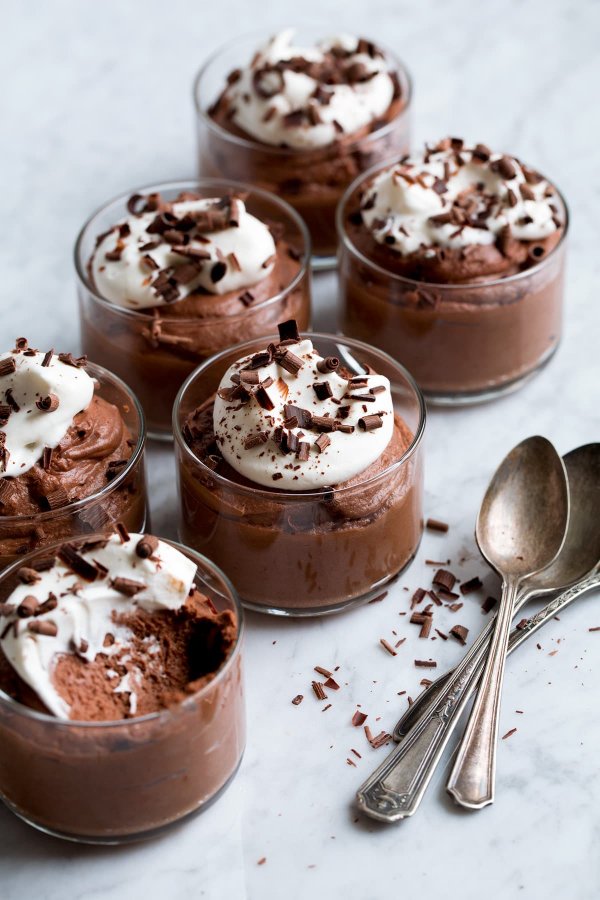 No wonder you find this delicious French dessert on most menus of French restaurants around the globe, with chocolate being a favorite of many people, the French chocolate mousse is light, has a pleasant consistency and is not too sweet, which makes it perfect for most people's palate.
---
3

Eclairs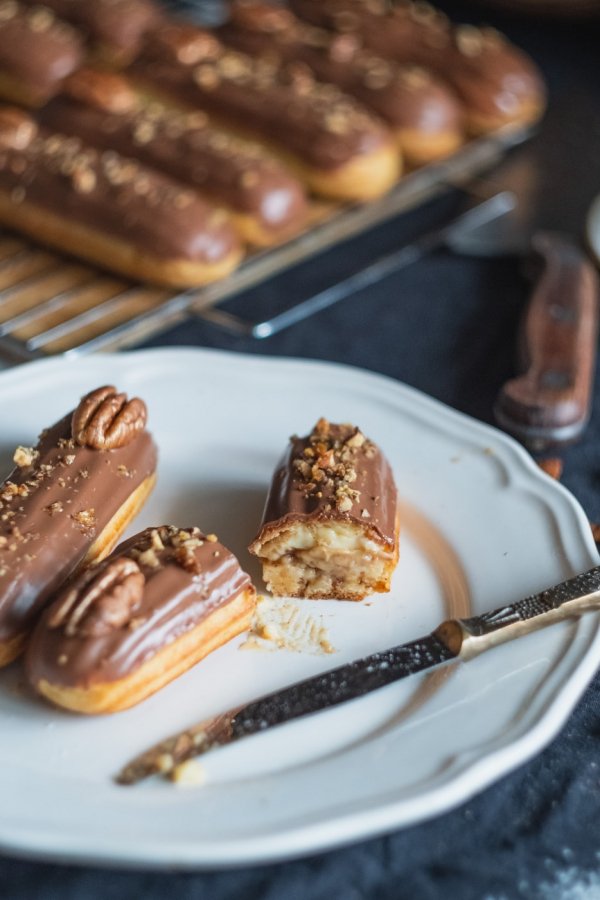 Eclairs are another staple that most French people eat and adore, from vanilla filled, to chocolate filled, there are all varieties in-between, depending on the preference of the pastry chef, you would ordinarily find at least 4 or 5 varieties in every French cafe or bakery.
---
4

Fruit Tarts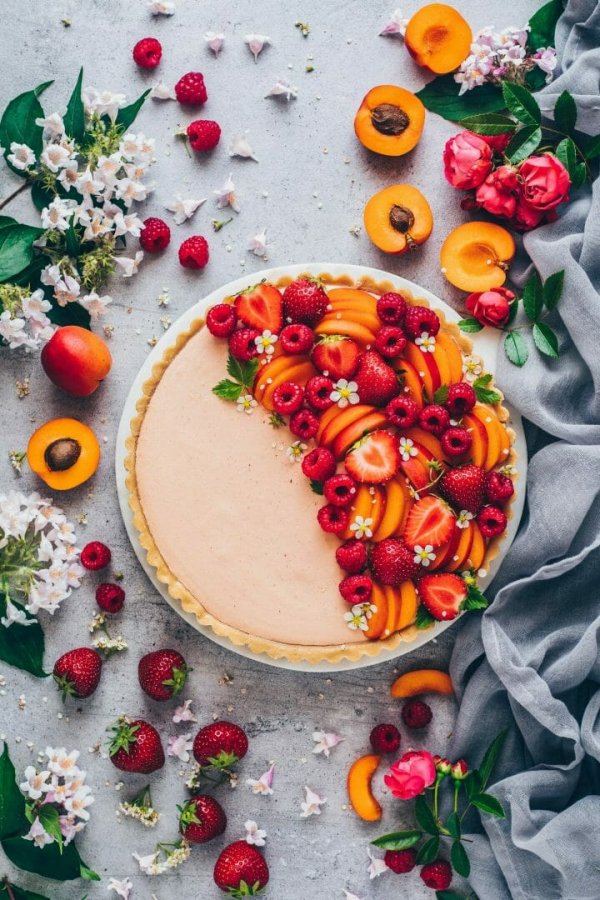 Fruit Tarts are not only delicious, they are bright and luscious looking and make for another favorite dessert among the French. The multiple varieties are staggering, with berry and apple tarts being available around the year now. Seasonal offerings, such as a plum tart, make a delicious dessert for many Parisian hiding from the dreadful weather inside the cafes.
---
5

Creme Brulee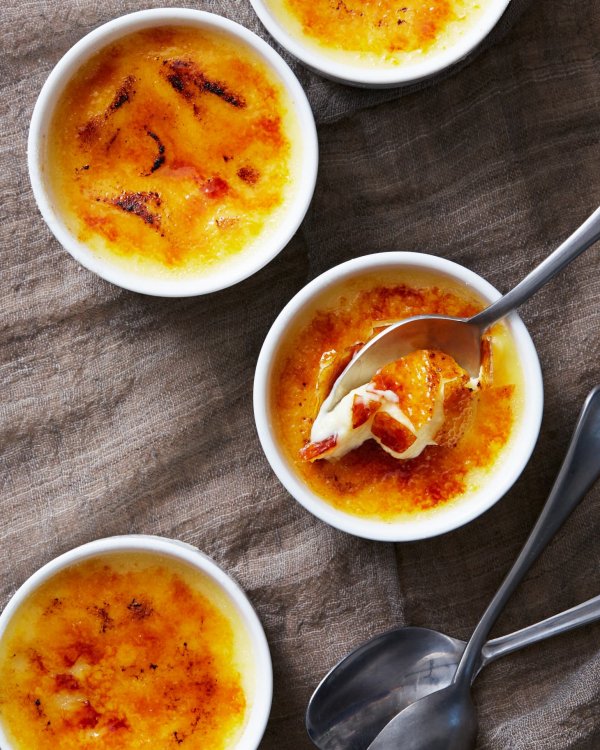 Creme Brulee is another light dessert that's favored by the French. It's lightness, level of sweetness and presentation all make for a wonderful sweet course experience. And that fantastic moment when you break the crust with your spoon - Voila! - nothing can compare.
---
6

Mille Feuille or Napoleon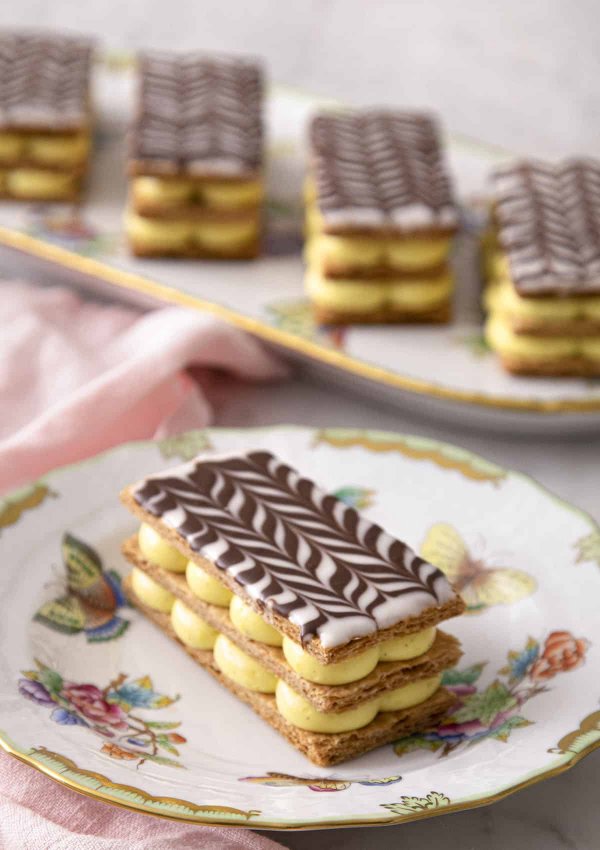 In the US, pastry chefs put it on the menu under Napoleon, but in its native France it's called Mille Feuille (a thousand leaves/layers, literary), which could not describe this French dessert in a more accurate and romantic way. This light and airy puff pastry makes French people proud of their cuisine and for a good reason. If you have not yet tried this pastry, it absolutely must go on your bucket list.
---
7

Canelé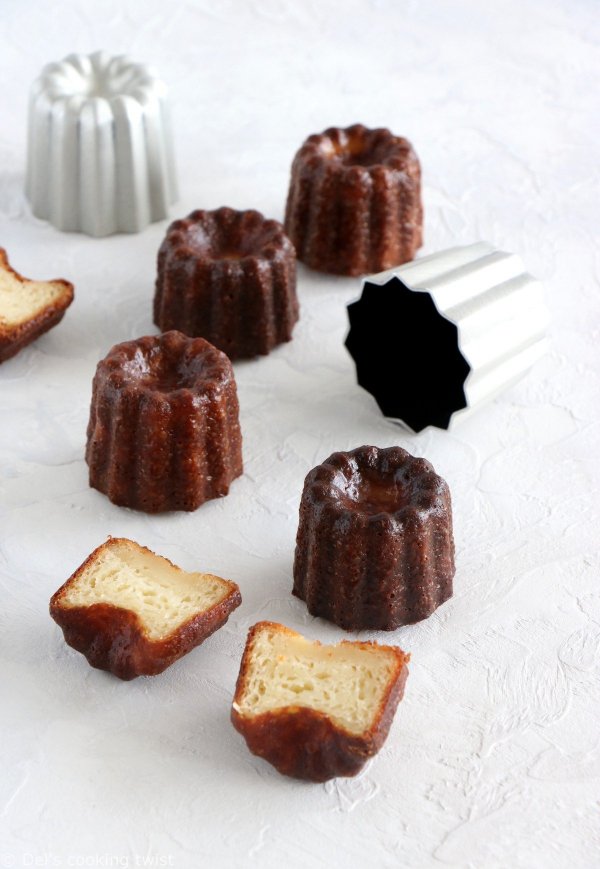 I am personally not a fan of this dessert, apart from its beautiful shape nothing about it speaks to me, but most of my French friends adore it. If you do not have a sweet tooth, this dessert might be just right for you.
---
8

Macarons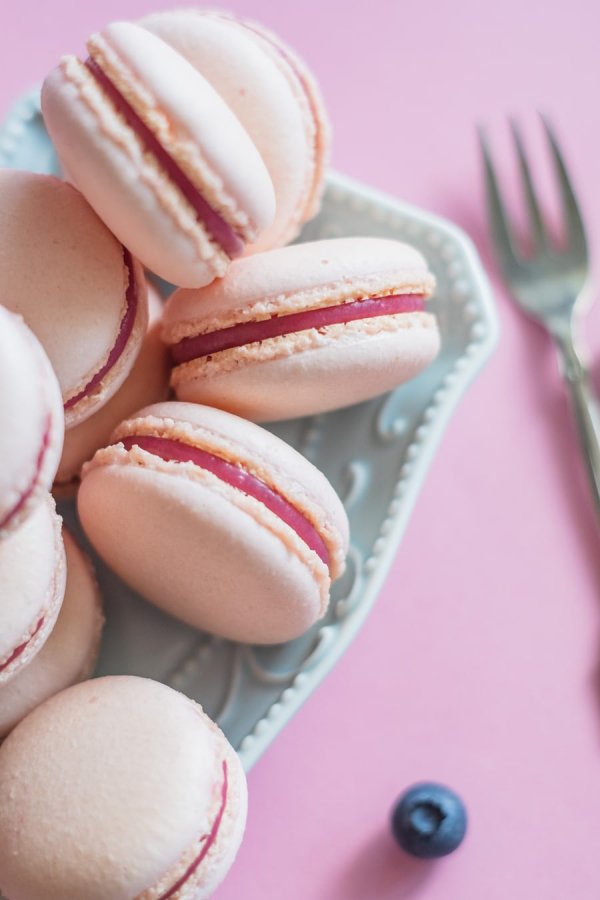 Macarons are such a sentimental dessert for most people, this is what they've been enjoying ever since they were children. Most can remember their parents or grandparents buying them a rose, a raspberry or a vanilla macaron when passing by the pastry shop window. Laduree brought macarons to the international level, however, in France, every pastry shop is a proud maker of this authentically French delicacy.
---
9

Les Crepes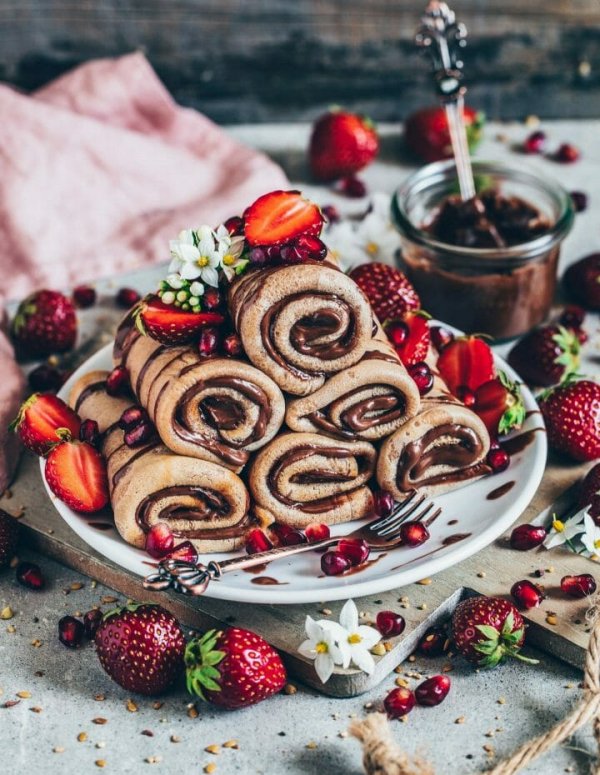 There is not a single person I know who did not love Crepes - apart from the strange-sounding name (for all English-speaking people), they are an incredibly versatile dessert thoroughly enjoyed by the French. From cakes that are made of stacks of crepes (with melted chocolate or vanilla cream or jam layers in-between), to such specialities as Crepe Suzette (which I am proud do have mastered), les Crepes, even with such a simple side as preserves or Nutella, make a favorite of every French person I know.
---
10

Les Profitrolles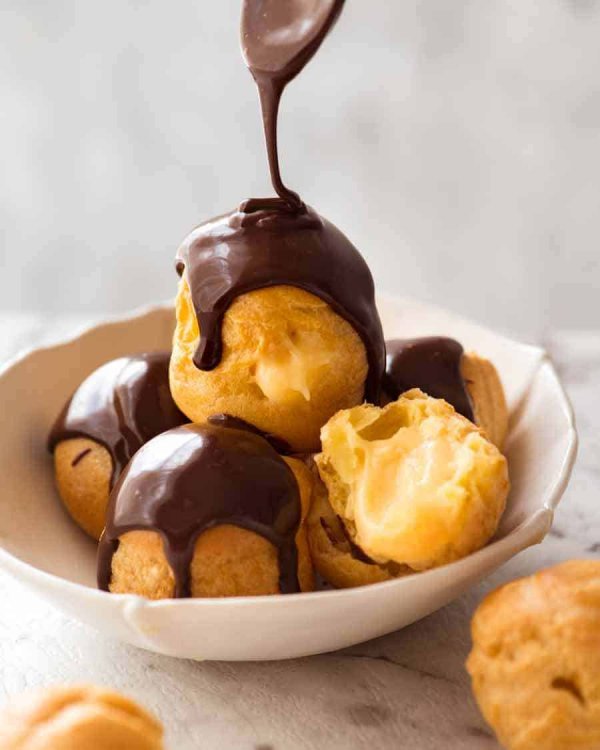 Originally, an Italian pastry that made its way to the French court in the 16th century, the profiteroles were perfected by the French and now are regarded as one of the most loved desserts of the French people. This cream puff dessert is often accompanied by a scoop of ice cream and is a favorite amongst most French people. Light, delicious, it makes a perfect ending to any elaborate lunch or dinner.
Now that you've found out which desserts French people actually eat, do not hesitate to tell us which of these you have already tried and which one is your personal favorite. For me, it's Chocolate Eclair, and you? Tell us on our Instagram. A bientot!
---
Popular
Related
Recent