24 Great Ideas for Growing Your Own Herbs and Using Them ...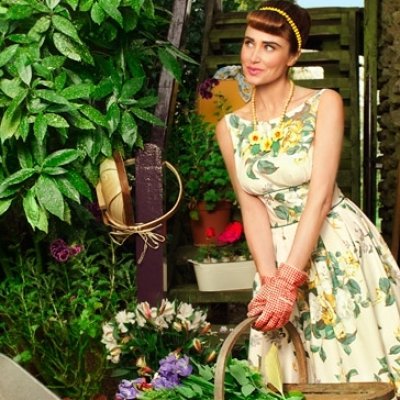 Herbs are easy to grow at home and they give you so many options when it comes to cooking. Not only do they infuse so many foods with tons of flavor, but they also add color for a presentation that can't be beat. The great thing about growing your own herbs is that you have access to fresh varieties even when it's cold and blustery outside. Go ahead and get your own herb garden started. Your taste buds will thank you every time you prepare a meal at home. I promise!
1.

Indoor Herb Garden Ideas
Via Indoor Herb Garden Ideas - ...
Check out all these awesome ways for growing your own herbs at home. Which one is your favorite?
2.

Freeze Fresh Herbs in Ice Cubes
Via Shopgirl: Kitchen Tip: Freezing Herbs
If you find yourself with too many herbs to use up, freeze them in ice cube trays for easy use down the road.
Your windowsill is the perfect place to grow fresh herbs indoors. And it's easy too!
Via How to Dry Herbs and ...
Dried herbs make a great addition to your food during the cold winter months when it's hard to find fresh ones.
Via Drying Herbs
These cool drying racks look nice and help disguise what you're doing inside.
Via Herbs for Cooking
Little herb gardens like this one are great for decor and for cooking. What more could you ask for?
Via Top Five Best Tips About ...
Here's another example of how great potted herbs can look in your house.
Via gardening
This is how I grow my herbs. These tiny pots are affordable and easy to find at any craft store.
21.

Make Your Own Herbed Salts
Via Herbed Salts -
Herb flavored salts are perfect for adding flavor and color to anything you cook.
Via Best Herbs for Container Gardens
You can easily grow more than one type of herb in the same pot. Cool, huh?