Did you ever think that there would actually be healthy ways to eat more chocolate? If you're a major chocolate lover like I am, you're always looking for excuses to include more chocolate into your life, so I'm all for learning about new and different ways to eat it. And when I say chocolate, I'm not talking about just plain old milk chocolate bars. There are so many different types of chocolate products out there that are tasty, have less sugar than your typical chocolate treat and even have some health benefits. If you're ready to explore all that chocolate has to offer, be sure to try out some of these healthy ways to eat more chocolate.
---
1

Chocolate Smoothie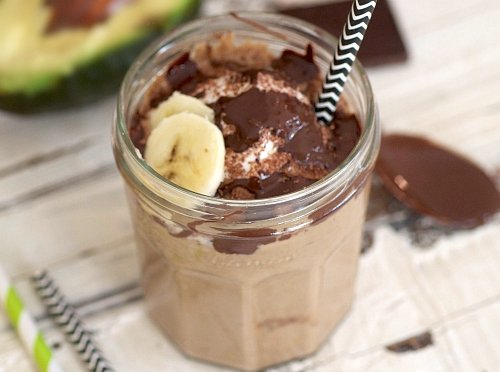 Smoothies are an easy way to experiment with different ingredients and flavor while also consuming some vital nutrients. One of my favorite healthy ways to eat more chocolate is to add cocoa powder or cacao nibs to smoothies. Cocoa powder contains phenethylamine which is a neurotransmitter in the brain that acts as an antidepressant and mood elevator. Cacao happens to be one of the best dietary sources of magnesium and is packed with fiber. Both ingredients aren't nearly as sweet as regular chocolate so you can add stevia or a sweet fruit like a banana to sweeten things up.
2

Chocolate Almond Milk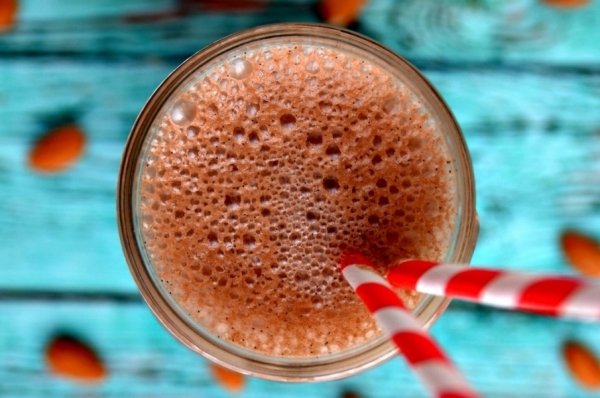 Another great way to satisfy a hankering for chocolate without going overboard on calories is to indulge in a tall, cool glass of chocolate almond or soy milk. I was really surprised when I tried these out because you would think they're some chalky-tasting wannabe but they're actually really good, and it's just as rich and smooth as regular chocolate milk. Depending on the brand, you can get more calcium and fewer calories and less fat than regular chocolate milk.
---
3

Dark Chocolate Nuts & Sea Salt Bar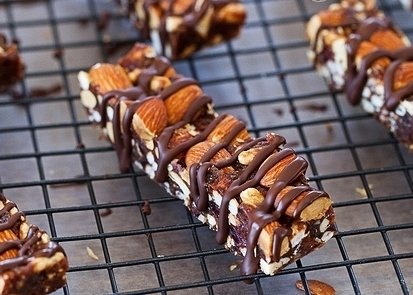 I'm currently obsessed with KIND bars. I don't think I've ever come across a KIND bar that I didn't like and they're relatively low in sugar compared to other sweet snack bars. The next time you crave something sweet and salty, KIND's dark chocolate bar with sea salt and nuts is sure to please. You've got heart-healthy dark chocolate, healthy fats from nuts and sea salt to add a little tickle your palate.
---
4

Chocolate Nut Butter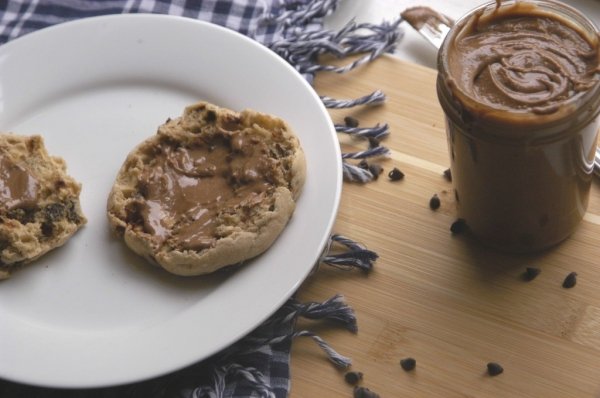 Nut butters are one of those things that go well with everything and it's a perfect way to sweeten up fruit, your breakfast toast or add it to your breakfast smoothie. Better'n Peanut Butter makes an amazing chocolate peanut butter that has 85% less fat than regular PB or you can always try PB2's powdered Chocolate Peanut Butter that only has 45 cals and 3 grams of sugar for 2 tablespoons.
---
5

Chocolate-Flavored Liquid Stevia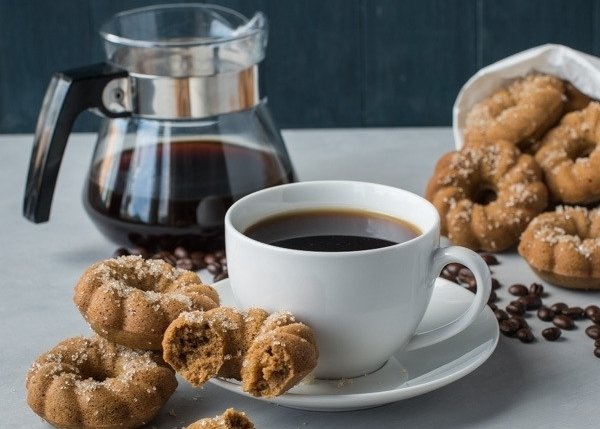 Have you seen all of the different flavors of liquid Stevia there are? If there's a flavor out there that you like, chances are you can find it in liquid Stevia form. When you want to enjoy a calorie and sugar-free way to jazz up your coffee or tea, you have to get your hands on a bottle of flavored liquid Stevia. Just a few drops and you can transform plain old coffee or tea into a coffee house treat!
---
6

Chocolate Chili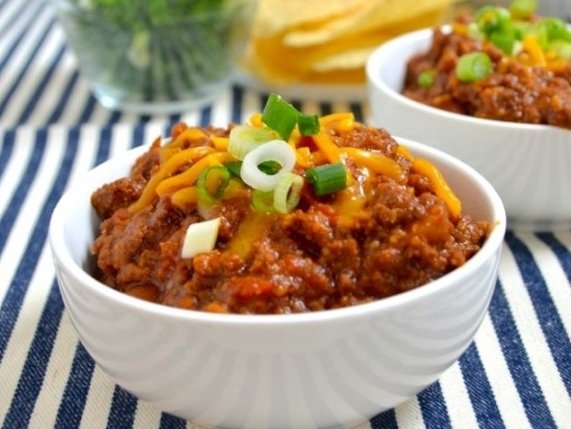 Eating chocolate isn't just for dessert or a snack, did you know you can add it savory dishes, too? I've had chili with chocolate in it before and although the chocolate flavor wasn't all that obvious, the chili was divine! Paula Deen has a chili recipe that adds cocoa powder, but I've also seen some people add dark chocolate pieces that have chili flakes added in. Believe me, it tastes better than it sounds.
---
7

Chocolate Oatmeal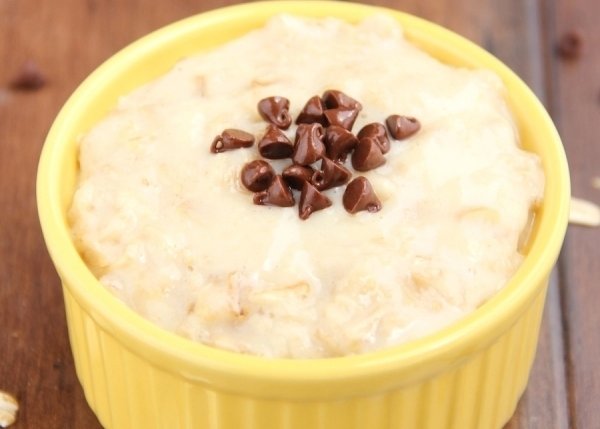 Who says you can't turn your breakfast into dessert? For those days you just feel like starting your day off with some chocolatey goodness, add a tablespoon of cocoa powder along with some sweetener to taste into your regular oatmeal. If you're feeling really fancy, add some chocolate chips on top for a rich and gooey treat that is sure to keep you coming back for more.
There are tons of healthy ways to eat more chocolate; you just have to get a little creative! There are tons of other ways to add some chocolate into your meals, but this is just to get you started. Chocolate doesn't always have to be in loaded with sugar in order to taste great. Just adding a chocolate flavor to some common foods makes them taste so much more decadent. Do you have a unique way to add chocolate to your meals? Please share your ideas with us!
---
Comments
Popular
Related
Recent