A smoothie makes a great meal replacement because they are filled with nutrients and are pretty filling at the same time. The trick is choosing a smoothie that contains the right ingredients or it's really easy to totally overdo it on fat, calories and sugar. Making your own meal replacement smoothies at home gives you all the control. Of course, there are limitless possibilities, but here are a few recipes to get you started.
Table of contents:
1

Green Smoothie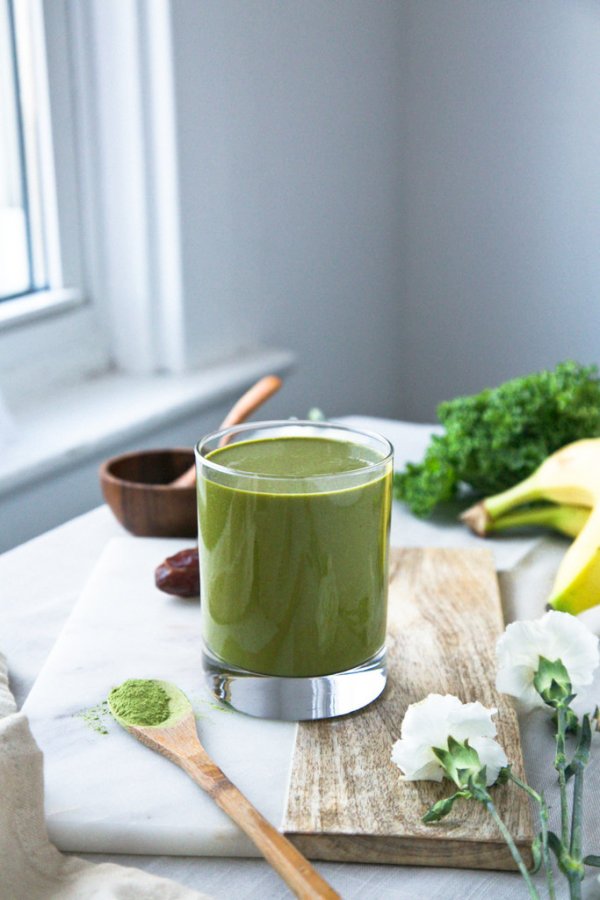 If you've never had a green smoothie, today is the day to give one a try. They contain leafy greens, which boosts the nutrient content of your smoothie and helps turn it into something that will replace any healthy meal.
Ingredients:
2 cups kale
2 cups unsweetened almond milk
2 cups berries
1 banana
2 tablespoons almond butter
¼ cup rolled oats
Directions:
Combine the kale and almond milk in the blender and mix until smooth. Add the remaining ingredients and blend again.
Source: simplegreensmoothies.com
2

Blueberry, Raspberry and Blackberry Smoothie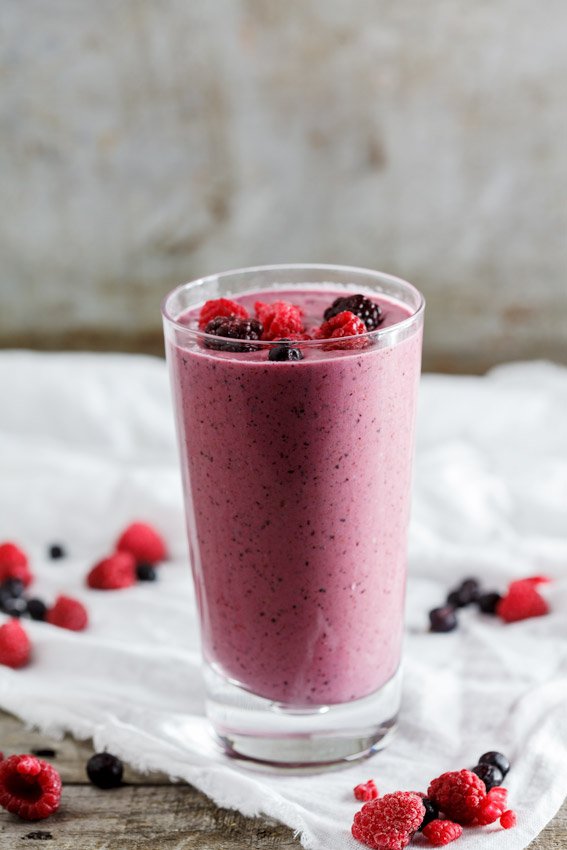 Love berries? This is the smoothie for you. Not only is it filling as a meal replacement, but it's packed with antioxidants. And it tastes great too!
Ingredients:
1 ½ cups blueberries, frozen
1/3 cup raspberries, frozen
1/3 cup blackberries, frozen
1 ½ tablespoons peanut butter
1 ½ tablespoons honey
1 cup milk
Directions:
Combine all of the ingredients in the blender until you reach the desired consistency.
Source: beingavessel.wordpress.com
3

Overnight Smoothie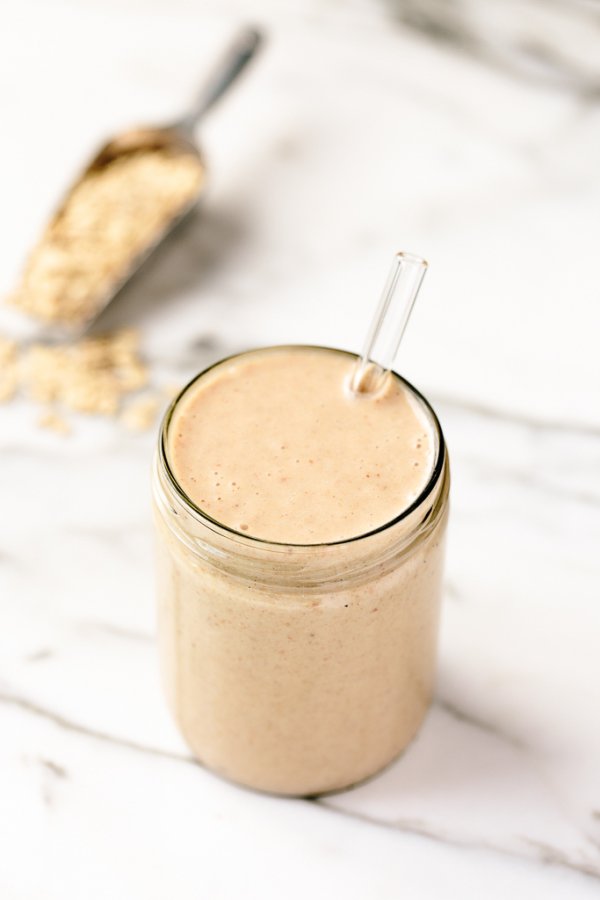 Here's a smoothie that makes a wonderful morning meal when time is tight and you don't want to skip breakfast. You're going to love it!
Ingredients:
Frozen fruit of your choice
1 scoop protein powder
Milk
2 to 3 spoonfuls plain Greek yogurt
¼ cup uncooked oatmeal
¼ cup raw spinach
Blend the ingredients and place them all in the freezer until morning.
Source: eliandeve.typepad.com
4

Potassium Punch Smoothie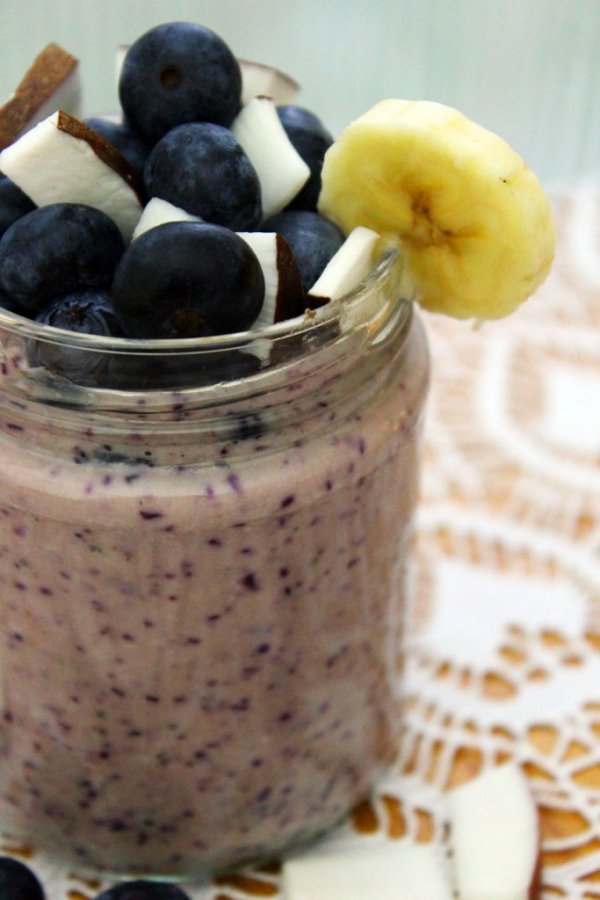 Your body needs potassium because it regulates blood pressure so you need to be sure you're getting enough. Skipping meals can lead to a deficiency so this smoothie is a great meal replacement.
Ingredients:
6 ounces vanilla yogurt
Water or milk
½ avocado
1 peeled whole kiwi
Juice of ½ lime
1 to 2 heaping cups of spinach
1 to 2 teaspoons honey
¼ teaspoon cinnamon
Directions:
Place everything, but the fluid in the blender. Add just enough water or milk to get the blender moving and create a smooth consistency.
Source: ninacheriephd.com
5

Fruit and Seeds Smoothie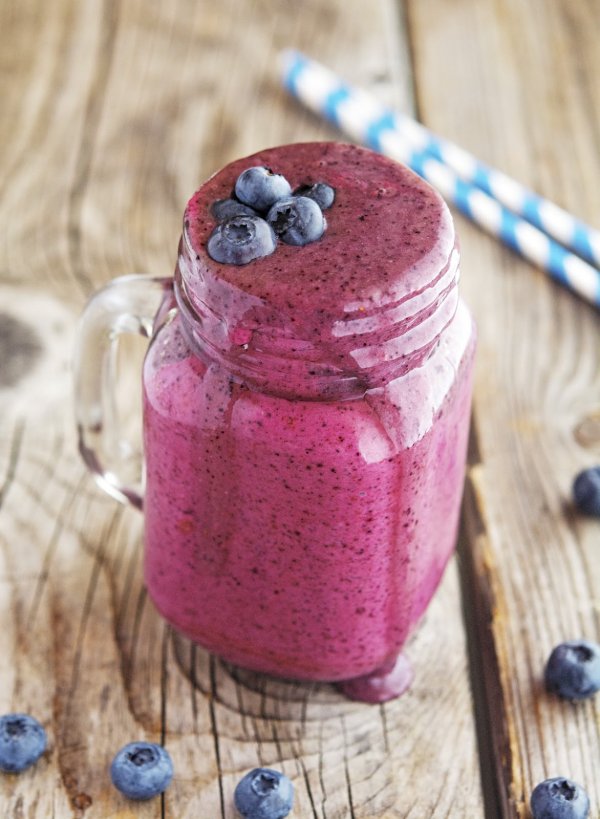 Talk about a filling smoothie! This one is packed with flavor and nutrients that will leave you totally satisfied at mealtime.
Ingredients:
3 strawberries
1 tablespoon ground flaxseed
1 tablespoon ground chia seed
1 scoop raw protein
1 scoop super green formula
10 ounce soy milk
Stevia, optional
Directions:
Blend all of the ingredients in the blender until smooth. Serve cold.
Source: protnic.com
6

Summer Stone Fruit Smoothie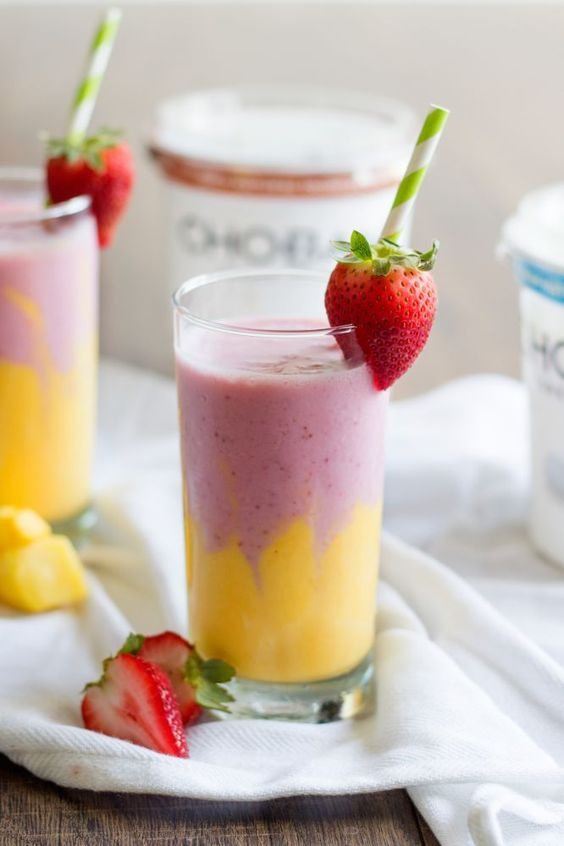 Here's the perfect meal to enjoy on a hot summer day. It's filled with great taste and tons of fiber and other nutrients you need to stay healthy and fit.
Ingredients:
½ cup plain Greek yogurt
1 chopped plum
1 chopped peach
1 chopped nectarine
½ cup blueberries
Combine the ingredients in the blender and puree until smooth.
Source: rodalewellness.com
7

Carrot Cake Smoothie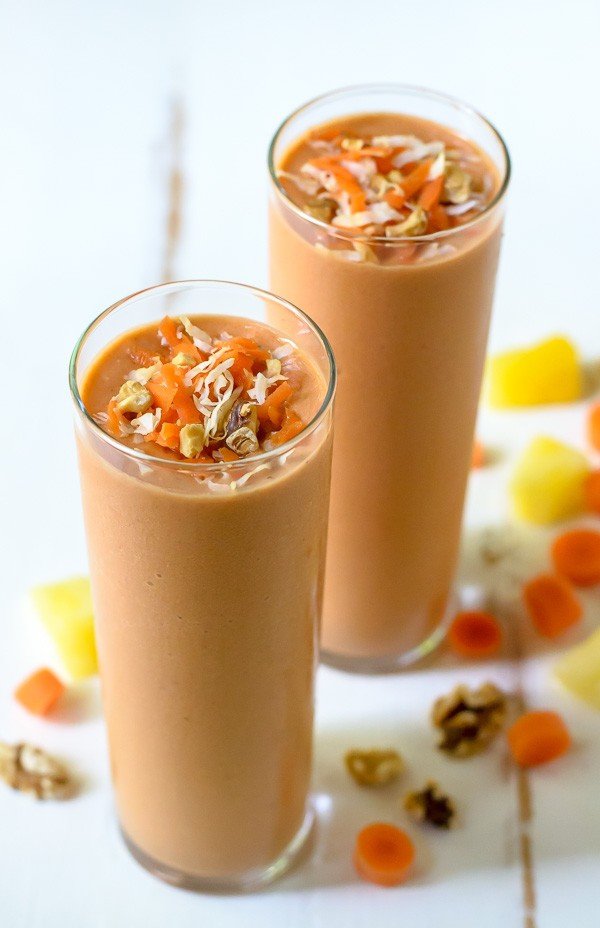 Trying to resist capping off the day with an unhealthy dessert? Here's something you indulge in without any of the guilt. It's so good!
Ingredients:
½ cup carrot juice
1 frozen banana
¾ cup unsweetened vanilla almond milk
1 scoop vanilla protein powder
1/8 teaspoon cinnamon
5 ice cubes
Directions:
Blend all of the ingredients together in the blender until smooth.
Source: blendtec.com
8

Energy Boosting Smoothie

This recipe comes to you from Dr. Oz so you know it's good for you and that it tastes great. If you need a boost of energy in the morning or at lunchtime, this is definitely a smoothie you're going to want to try.

Ingredients:

2 tablespoons cocoa powder
2 tablespoons peanut butter
8 ounces Greek yogurt
1/2 cup ice
1 banana
Pinch of cinnamon

Directions:

Place the peanut butter, cocoa powder, yogurt and ice in a blender and puree. Add the banana and blend again. Serve with a pinch of cinnamon on top.

Source: doctoroz.com
9

Creamy Avocado and Kale Smoothie

The avocado in this smoothie gives you potassium and fiber, both of which will help you feel satisfied and keep hunger from getting you before your next meal. The kale adds loads of nutrients and energy. And it tastes great too!

Ingredients:

1/2 avocado
1/2 cup kale
1 tablespoon cacao nibs
1/2 cup Greek yogurt
1/2 cup vanilla flavored almond milk
1/2 cup frozen mango chunks
2 teaspoons honey

Directions:

Place all of the ingredients in a blender and puree until well mixed.

Source: mymoderncookery.com
10

Strawberry, Banana and Oatmeal Smoothie

There has never been a better meal replacement smoothie for breakfast than this one. The combination of bananas and strawberries is perfect and the oatmeal adds a pleasant texture and tons of filling fiber.

Ingredients:

1/2 cup unsweetened almond milk
1/2 cup pomegranate juice
1 scoop protein powder
1 cup fresh packed baby spinach
1/2 banana
1 cup frozen strawberries
1/4 cup old fashioned rolled oats

Directions:

Puree the almond milk, pomegranate juice, protein powder and spinach in a blender. Add the banana, strawberries and oats and blend again.

Source: lovegrowswild.com

Which one do you want to try today?

Please rate this article