If any of you follow my blog, you know I'm always looking for new ways for making the perfect smoothie! I'm one smoothie-obsessed girl and I honestly can't imagine starting my day any other way. I've found over the years that making a smoothie can be a complete nightmare if you don't have a few tips under your belt for making the perfect smoothie. Use as many of these ideas as you can and build up to all 10 ideas over time. Here are my essential steps to making the perfect smoothie. Pull out those blenders and join me, won't you?
---
1

Get a Good Blender
Obviously one of the top priorities for making the perfect smoothie is having a good blender. Notice I didn't say you needed a top-dollar, super-powerful model. Yes, I love the Vitamix for its magical powers, but honestly I can attest that my Cuisinart blender and my Nutribullet work just as well for making smoothies. You don't have to spend hundreds of dollars for a blender. I do recommend getting one with a higher power than those found in typical superstores, but you definitely don't need to invest a month's worth of savings just to buy a blender if you aren't able to do so. Getting a good blender that is able to crush ice, veggies, greens and fruits consistently is what you're looking for, not one that will burn up within a couple of uses, or one that will break the bank.
---
2

Thick Ingredients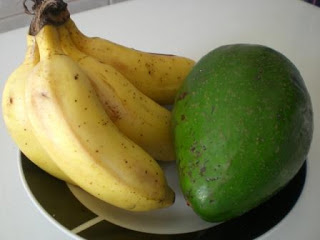 I particularly hate thin smoothies and prefer mine to be the consistency of a Wendy's Frosty! One of the best tips to making the perfect smoothie is choosing thicker ingredients such as green, frozen fruits and naturally thick foods like avocados, canned pumpkin, bananas, mango and frozen spinach, which are all great ideas just to start with.
---
3

Don't Calorie-load Your Smoothies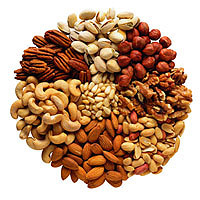 The idea of making smoothies is not to add in too many dense foods all at the same time, like oils, nut butters, grains and high sugar fruits. Using these ingredients isn't a bad thing, but don't use them all at one time. Your digestion and waistline will thank me later. Emphasize lower sugar fruits like berries, one source of healthy fats, and tons greens with low calorie liquids like unsweetened coconut milk or unsweetened almond milk. Use a raw organic protein powder to keep you full for longer.
---
4

Add Some Nutritional Power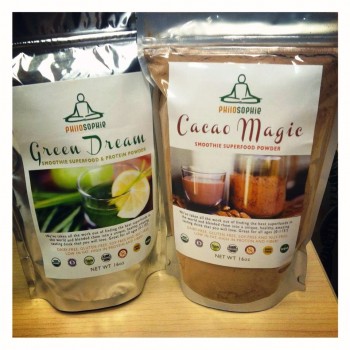 My smoothies wouldn't be complete without some nutritional power from hemp protein powder, chia seeds, flax seeds, spirulina and acai powder. You choose what works for you! I also love maca powder, cacao powder, cinnamon and superfood powders of all kinds. While these ingredients aren't necessary, they do give you tons of energy, help you focus and all have health benefits.
---
5

Replace Ice Cubes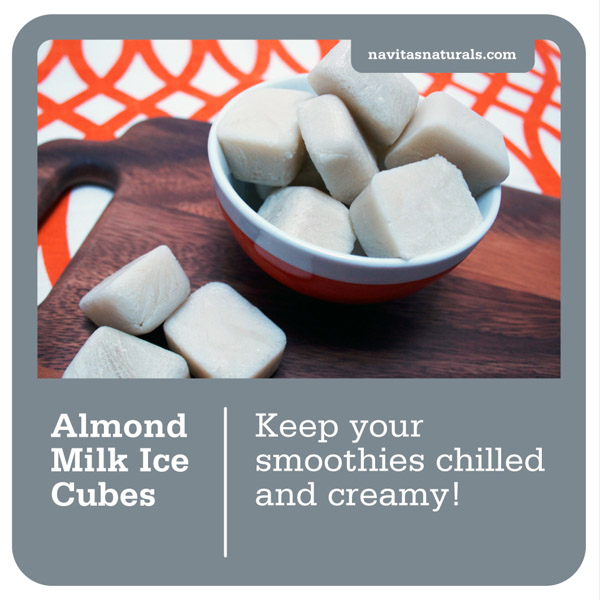 Replace the ice cubes you use to thicken your smoothies with other liquids that you freeze into ice cube trays. You can freeze coconut milk, almond milk, coconut water, coffee, kefir, pureed veggies, green tea and virtually anything you can pour into an ice cube tray to give your smoothies more flavor and a greater thickness than watered down ice cubes. I typically like to use 1 cup of water and 1 cup of ice cubes of any of these ingredient ideas. Frozen, chopped water-rich fruits and veggies like cucumbers, avocados, and zucchini are also excellent and tasteless.
---
6

Add a Safe Sweetener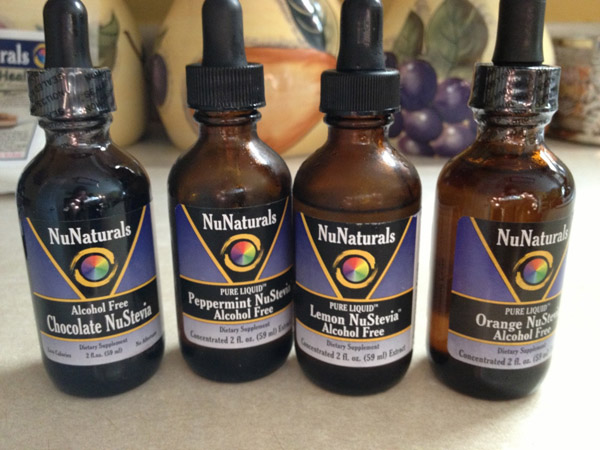 Don't expect to throw greens, fruit and milk in a blender and have it taste like a treat. I often like to use frozen veggies in place of fruit for a lower sugar content and use pure stevia extract instead of higher calorie sweeteners or too much fruit. I prefer NuNaturals brand for absolutely no allergens, calories, chemicals, yeast or MSG. Just one drop and my smoothie tastes like a dream! Choose a safe sweetener instead of using artificially-flavored beverages or artificial sweeteners. Honey, molasses, coconut nectar, coconut sugar and maple syrup are all also safe, but they more sugar than stevia, which has no sugar or effect on your glycemic index, so I stick with this no calorie, natural sweetener. Stevia will intensify your smoothie and make it more satisfying.
7

Use the Right Order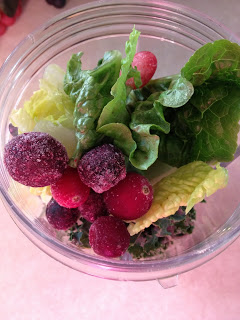 I have found one of the best ways to make a perfect smoothie is to use the right order to prevent ingredients sticking to the sides, or prevent a liquid mess. You can really get a poorly blended smoothie if you throw everything in not knowing this order. First add any powders so they are near the blade and get blended first, such as protein powder, superfood powders, flax seeds, chia seeds, etc. Putting them in first keeps them from getting stuck to the sides of the blender and helps prevent them from clumping up during blending. Then add your greens, any fresh fruits or veggies, any flavorings like vanilla, and then any healthy fats like nut butter, coconut oil or avocados. Last add the frozen fruit if using, or the frozen cubes or ice cubes. Then, at the very end, pour in your liquid before blending. This keeps everything flowing easier during blending and creates the perfect thick, frosty smoothie.
---
8

Frozen Glasses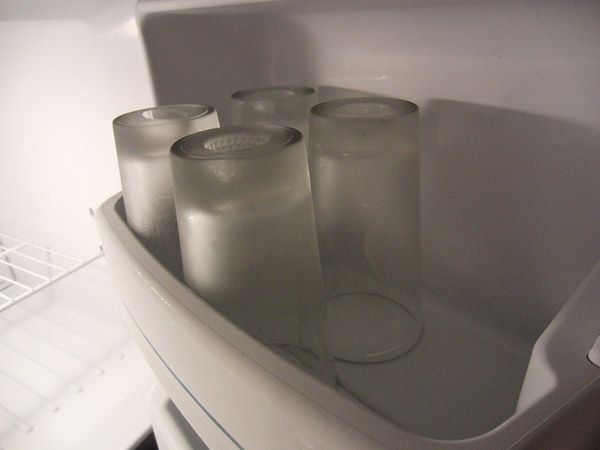 One of my favorite tricks to making the perfect smoothie is freezing some glasses ahead of time and keeping them in my freezer in a safe spot. When you pour your smoothie into them, they are slightly frozen around the edges and super cold. Even better? Pour the smoothie into a glass and freeze it for 15 minutes before eating for a treat that really does freeze up nicely like a Frosty!
---
9

Get a Great Glass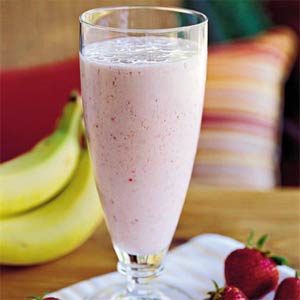 For the love of smoothies, don't drink your smoothies out of a Styrofoam or plastic cup! Get a great glass, girls! Visit a kitchen store or hunt online and find a glass that you dedicate solely to your smoothies. Glasses aren't very expensive and come in trendy little shapes and sizes. You'll enjoy your smoothies more when they come in a pretty package!
---
10

Add a Flavor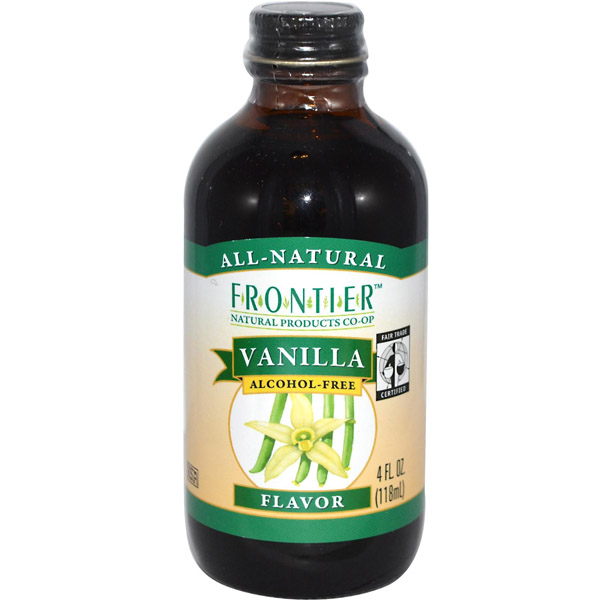 Lastly, my favorite idea for making the perfect smoothie is to add some good flavor! I am fond of alcohol-free vanilla or peppermint extract, cacao or cocoa powder, maca powder for a caramel taste, and organic freeze-dried berry powders for a fruity taste with no sugar. Pick one or all and add a serious flavor boost to your smoothies!
Alright, now I want to hear your ideas! What is your favorite essential idea to making the perfect smoothie?
Source:
soulfulspoon.com
---
Comments
Popular
Related
Recent