Many years ago, I spent a wonderful week in London and the man who ran the hotel I stayed in was Indian. He served curry foods in his restaurant and ever since, the smell of curry has reminded me of that wonderful trip I took to England. Curry is used in loads of ethnic dishes and if you find that you love the taste of it, you're in luck because it appears in so many wonderful foods. Here are just a few to tantalize your taste buds and leave you craving more.
---
1

Aloo Matar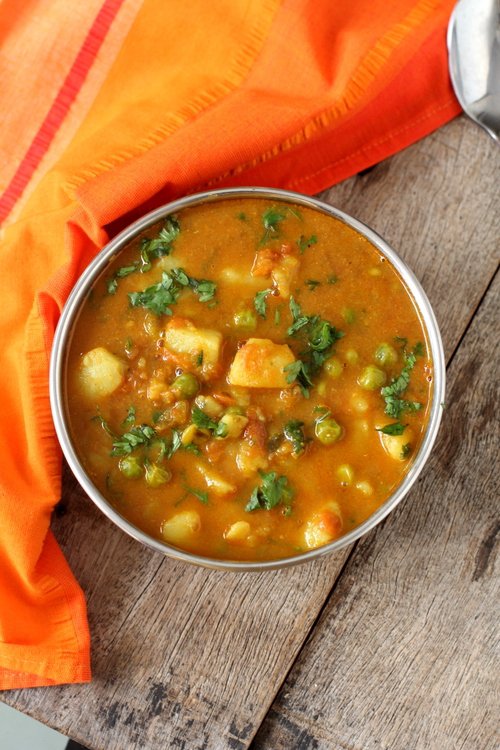 If you see this dish on an Indian takeout menu, you have to order it. It's a combination of potatoes and peas heavily seasoned with curry. You won't even miss the meat. This is a heavenly dish that serves up just the right amount of flavor and comfort when you eat it after a hard day at the office. Just thinking about it makes my mouth water.
---
2

Butter Chicken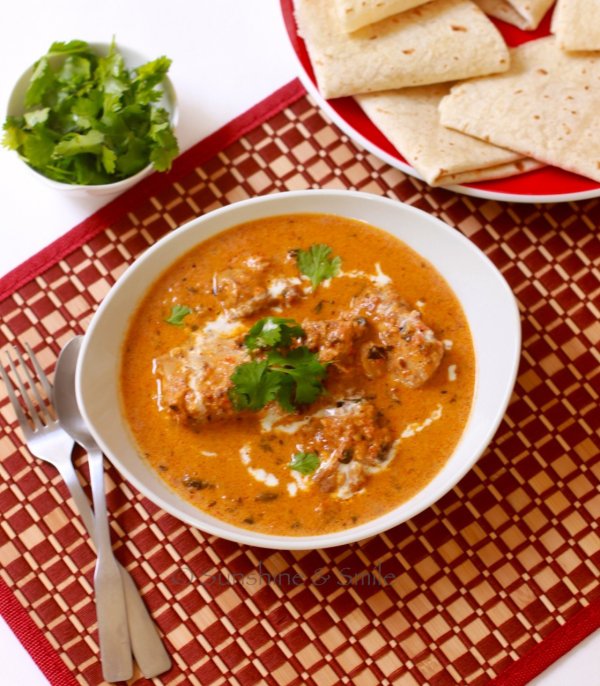 Sounds pretty good, doesn't it? This dish is a mixture of chicken and a whole ton of flavors, including curry. The chicken can be grilled, roasted or fried before being doused in the curry sauce, which can be quite spicy. Traditionally, the dish is cooked with the chicken on the bone, but an Americanized version is made with chicken that is removed from the bone. The choice is yours!
3

Tikka Masala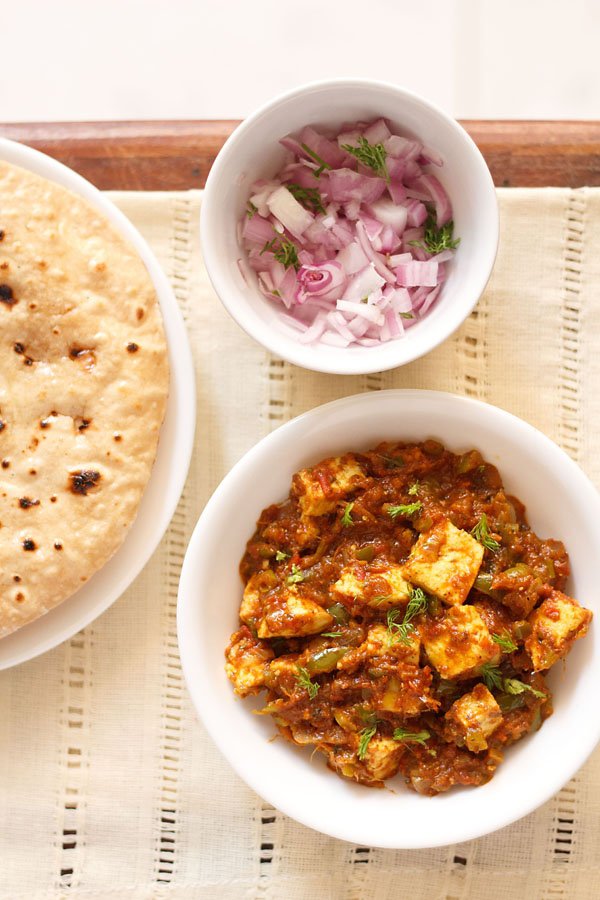 You've probably heard of this yummy dish. While most chefs have their own take on this meal, it's often made with curry. It consists of chicken that marinates in yogurt and spices and is then baked in the oven. You can serve it with rice for a tasty and filling meal that will leave everyone wanting more.
---
4

Thai Coconut Soup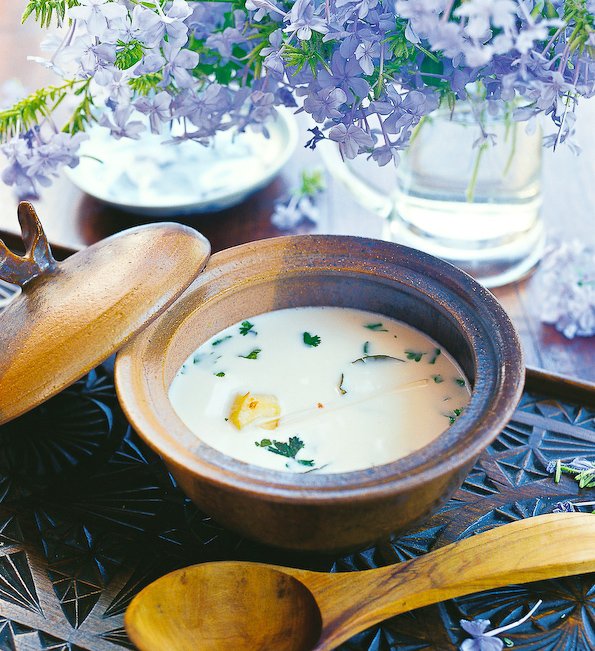 I cannot even begin to tell you how tasty this soup is. I like to order it from a Thai place near my house and it comes overflowing with shrimp. It can also be made with chicken and it's easy to do yourself at home. The soup contains vegetables, coconut milk and the curry as well as other spices, depending on the recipe you choose. No matter how you make it, the curry will explode in your mouth and leave you full and happy.
---
5

Onion Bhajis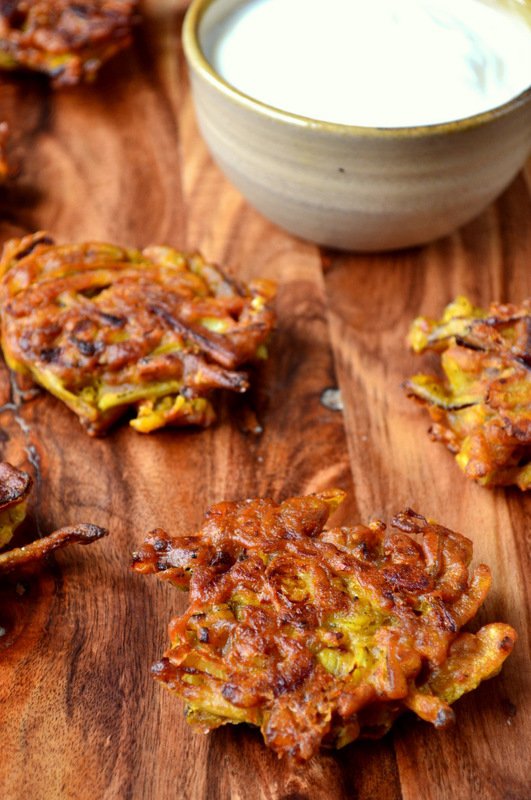 Never heard of these? One bite and you will wonder where they've been all your life. They get a fabulous golden color that is due in part to the generous scoop of curry that they contain. The rest of the ingredients – onion, garlic and ginger, as well as a variety of other herbs and spices, all come together to create a crispy onion fritter that you are going to love.
---
6

Dhal Curry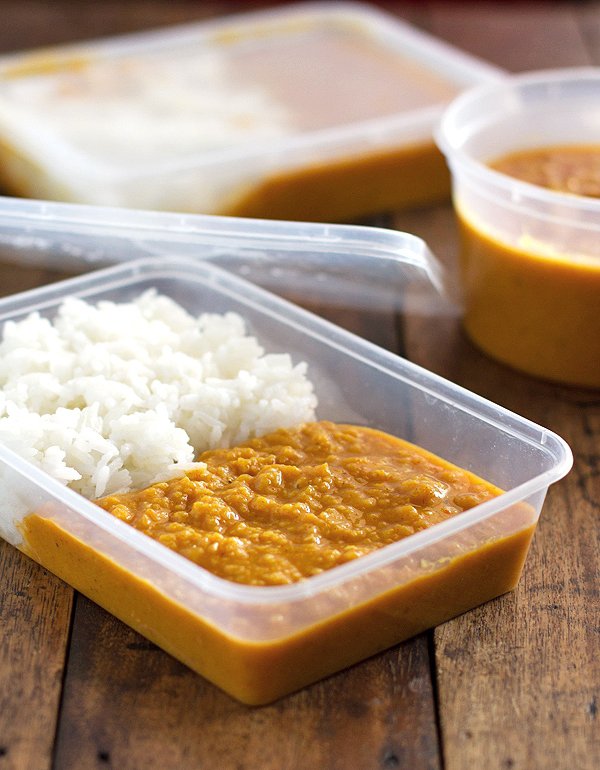 True to its name, this dish does contain curry. Along with the tomatoes, lentils, garlic and chilies that go into this dish. It's kind of like a mix between a stew and a soup, with loads of hearty fillings in a thick broth. Serve it with crusty bread or naan and you have a meal you'll crave all the time.
---
7

Mah Khao Sai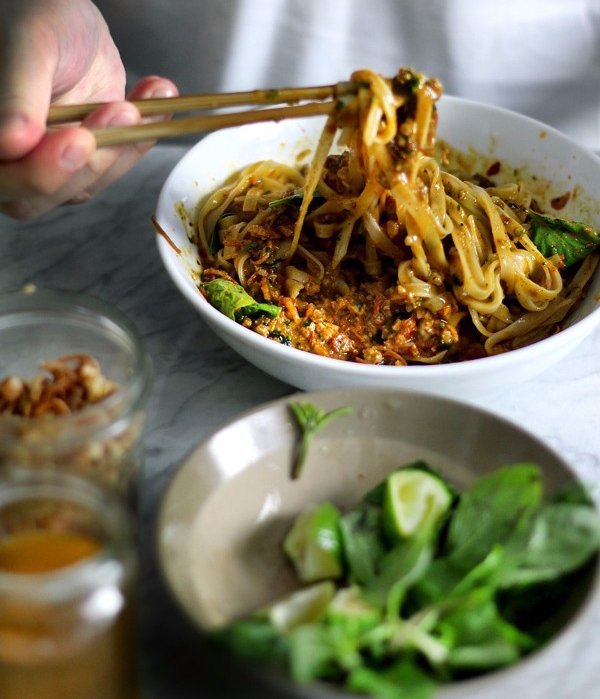 Even if you can't pronounce this, you have got to give it a try. It contains curry and is mixed with garlic, noodles, basil, soy sauce and a squirt of lime juice to temper the intensity of the curry. The bacon in the dish adds saltiness and a flavor that you can't find anywhere else.
What's your favorite thing to eat with curry in it? Where do you get it or do you make it yourself? Want to try one of these dishes? There are recipes for them all over the internet or in cookbooks. Try a few and decide for yourself which one is the best.
---
Comments
Popular
Related
Recent