It's almost the big day, so you need some spookily easy Halloween treats to make the day perfect. It's not a holiday celebration without something sweet to eat, right? There are so many, many choices when it comes to making something yummy to share. Here are just a few of the best spookily easy Halloween treats.
---
1

Spiderweb Pretzels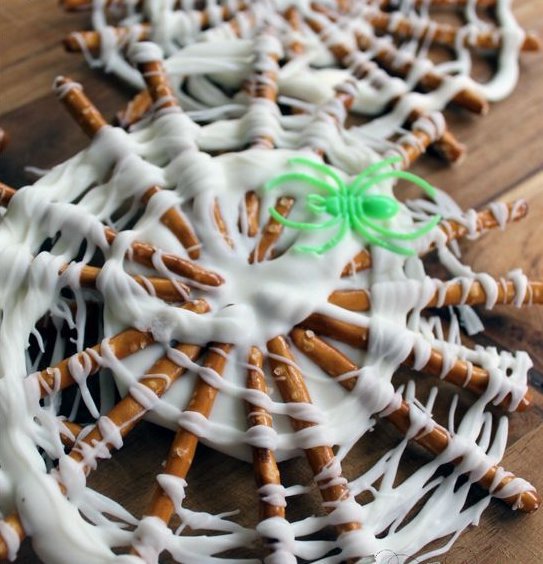 Luckily, you don't have to deal with any bugs here! Easy, spooky, and delicious! These are perfect for your Halloween bash and are definitely one of my favorite spookily easy Halloween treats.
Source: thejoysofboys.com
---
2

Mummy Brownies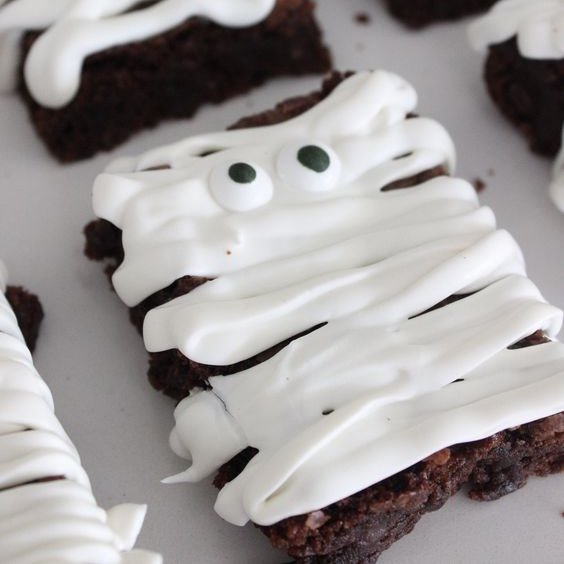 How cute are these? And super easy to decorate, too!
Source: prettyprovidence.com
Trendinig Stories
More Stories ...
3

Pumpkin Oreos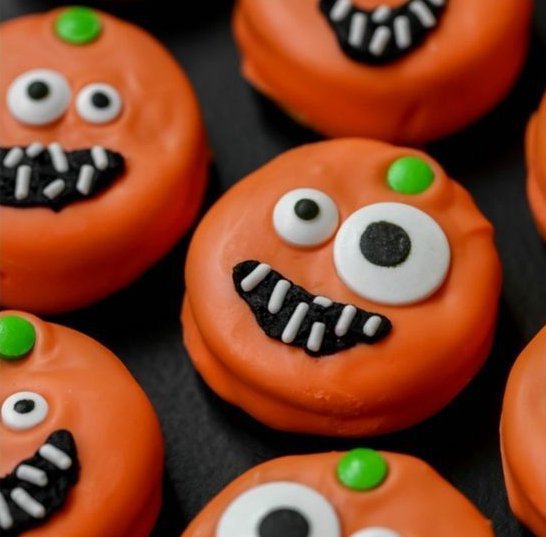 While I am 100% certified basic and absolutely love all things pumpkin, did you know there are some people out there who don't? This fun treat looks like a pumpkin, but has a little bit of a trick when it doesn't taste like one!
Source: lilluna.com
---
4

Halloween Spider Cookies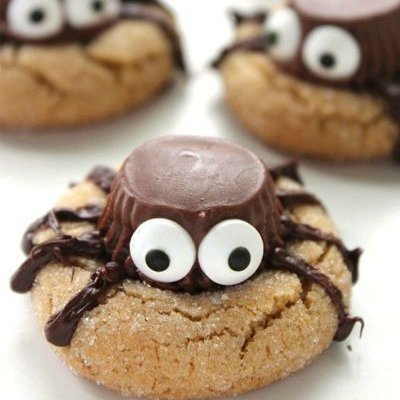 Probably the only time I'll think "aww… these little guys are so cute!" about a creepy crawler.
Source: cincyshopper.com
---
5

Graveyard Brownies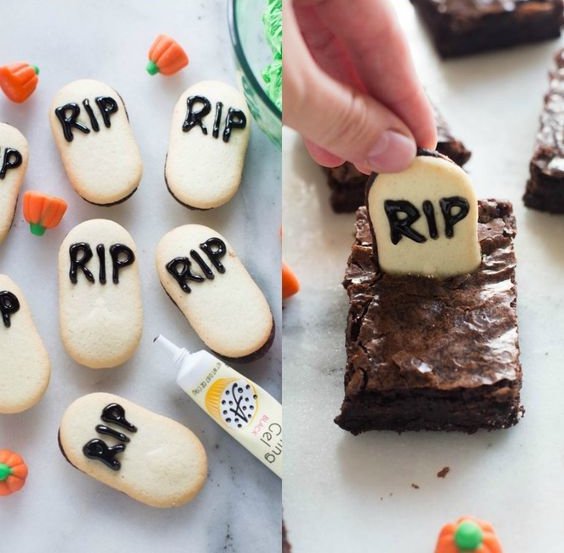 What is Halloween without a graveyard? These creepy chocolate snacks are both scary and delicious, a perfect Halloween recipe!
Source: tastesbetterfromscratch.com
---
6

Dracula's Dentures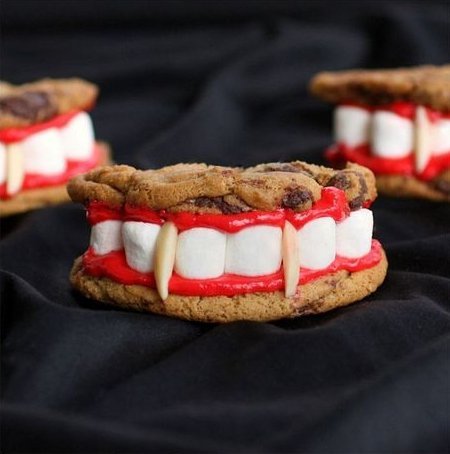 Probably one of the cutest and most creative desserts I've ever seen. You'll win everyone over with these!
Source: the-girl-who-ate-everything.com
---
7

Strawberry Ghosts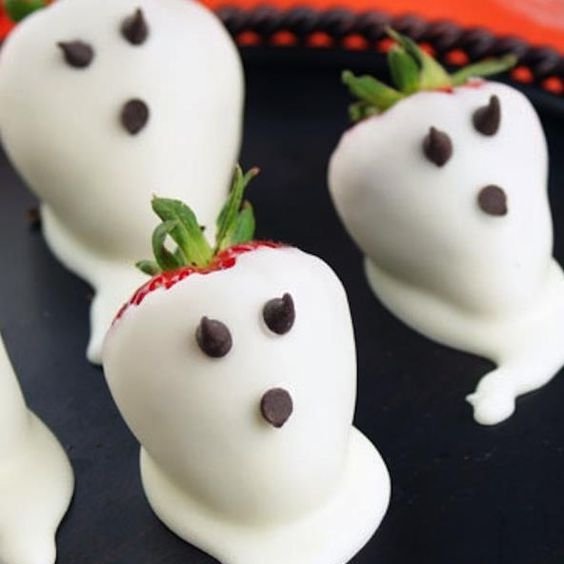 Don't be afraid! These are some of the healthiest Halloween treats out there! Delicious, scary, and pretty healthy, these ghosties are a win-win-win!
Source: blog.candiquik.com
---
8

Monster Eyes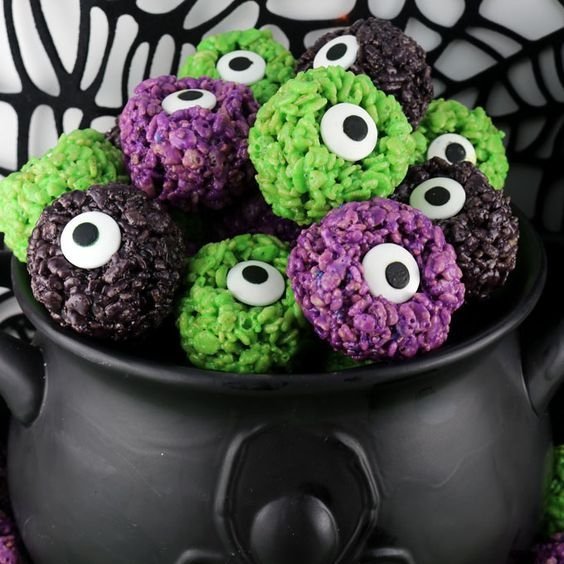 Unlike regular eyeballs, these are sweet and crunchy. The colors are so fun and they're so adorable and easy to make!
Source: twosisterscrafting.com
---
9

Witches' Brew Brownies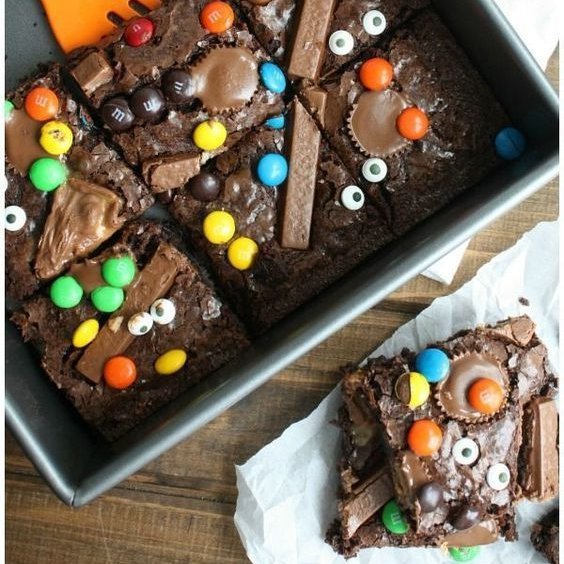 Double, double, toil and trouble…Surprisingly, this isn't the recipe for this concoction. These are so fun and do look like they have the contents of a witch's cauldron in them.
Source: homemadeinterest.com
---
10

Marshmallow Ghost Cupcakes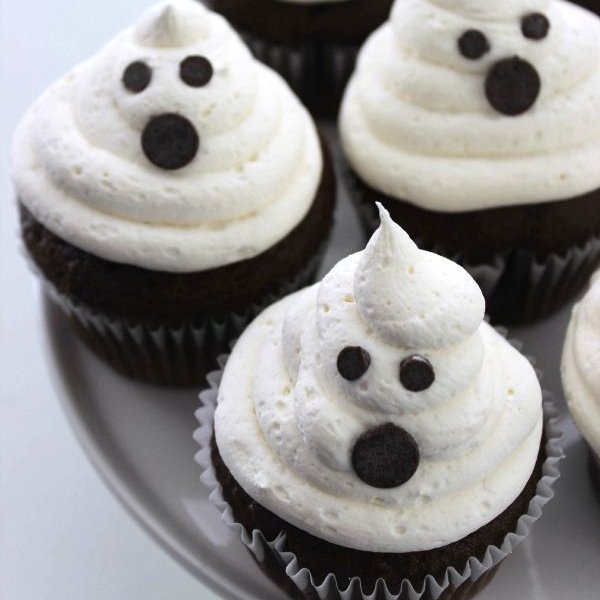 These hauntingly delicious cupcakes are so cute! I don't think it'd be too bad to be haunted by one of these, especially if it's a chocolate cupcake!
Source: ourfamilyofseven.com
---
Popular
Related
Recent