You may not consider that your breakfast should look beautiful. You probably focus on the taste and the nutrition value much more than how it looks - which is by no means the wrong way to go about it. But if your breakfast is not only healthy and nutritious but looked fabulous too, wouldn't it be more appetizing?
The thing about food is, the brighter and darker it is, the more concentrated its main nutrient is. So the darker green your spinach, the brighter red your strawberries, and the more orangey your carrots, the more nutrient dense they are.
The colors can make a breakfast look extremely appealing. They certainly caught my eye when I received the email from a UK supermarket with their recipes for healthy breakfasts. If you can't face breakfast or don't believe that breakfast is the most important meal of the day, these fabulously beautiful summer breakfast recipes will surely change your mind.
---
1

Raspberry Smoothie Bowl with Pomegranate and Clementine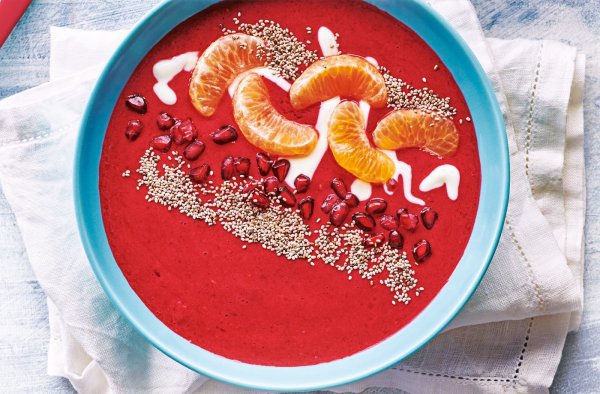 I must admit, I can't be arsed with smoothies. I love fruit and veg enough to eat plenty without making them into an unappetizing mush - seriously why drink brown sludge when you can enjoy a bright yellow banana or a handful of glistening blueberries? - but I would definitely eat this. It looks too good even for Instagram.
Recipe here: realfood.tesco.com
2

Kiwi and Coconut Parfait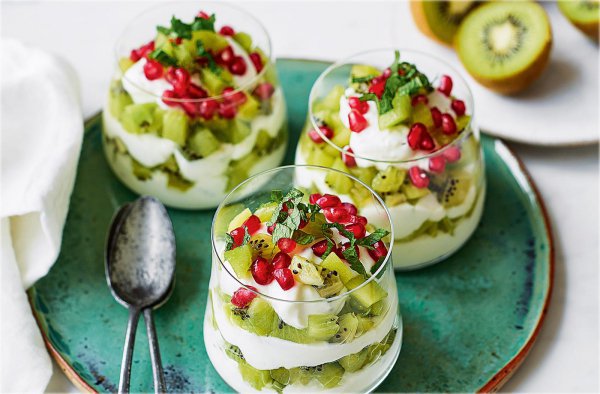 You just have to love a dish that can double for dessert as well a summer breakfast. This parfait will not only make your taste buds dance, but it will whisk you away to a tropical paradise in your mind. Yum yum in your tum.
Recipe here: realfood.tesco.com
---
3

Peach, Ginger and Blueberry Overnight Oats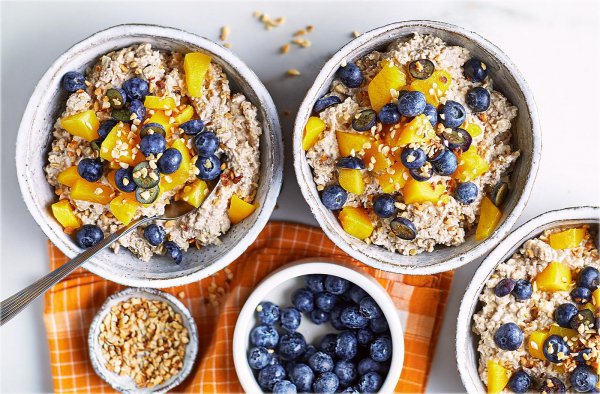 The burst of sweetness from the peach prevents this overnight oats recipe from feeling too much like a fall or winter dish. You could also try this with mango instead of the peach. Both are golden orange and great sources of lots of yummy vitamins.
Recipe here: realfood.tesco.com
---
4

Creamed Sweetcorn on Wholemeal Toast with Chives and Sundried Tomatoes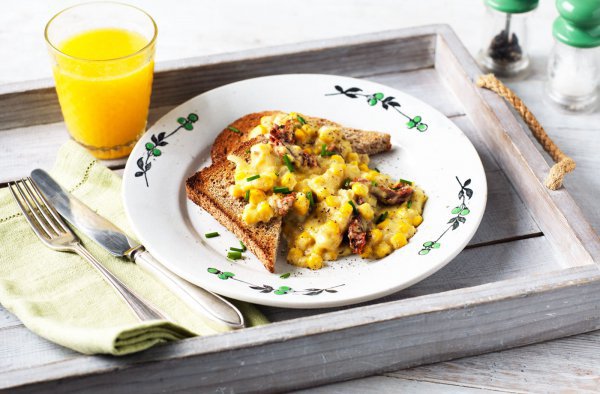 What a brilliant alternative to scrambled eggs on toast. To make this more colorful, I would add some sliced red or green peppers.
Recipe here: realfood.tesco.com
---
5

Fruit Yogurt Parfaits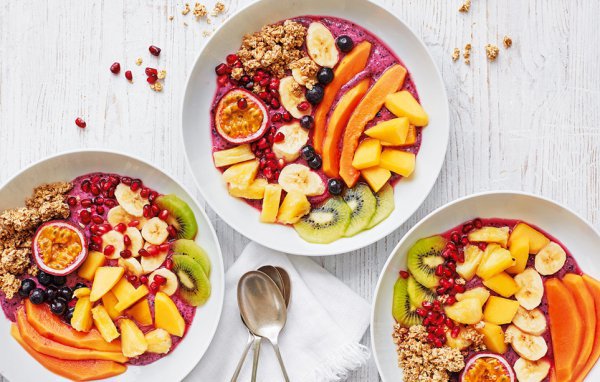 You need your sunglasses for this one. Based on the idea of a Buddha bowl, this is a stunning looking summer breakfast that you'll rush to make 'cos you won't be able to wait to dig in.
Recipe here: realfood.tesco.com
---
6

Avocado and Egg Burrito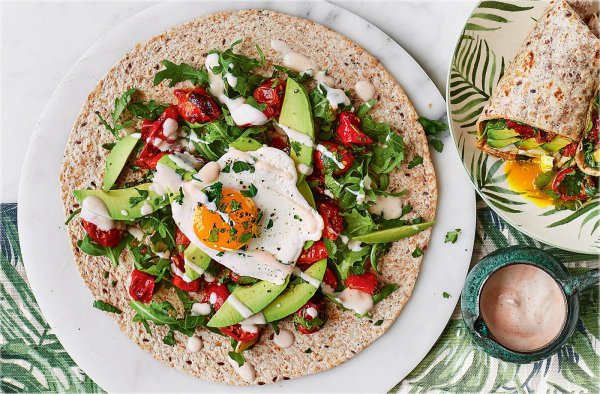 How pretty is this? We know how good avocado is for us when eaten in moderation and this is just the perfect serving. This delicious burrito will really set you up for the day.
Recipe here: realfood.tesco.com
---
7

Griddled Summer Fruits with Oats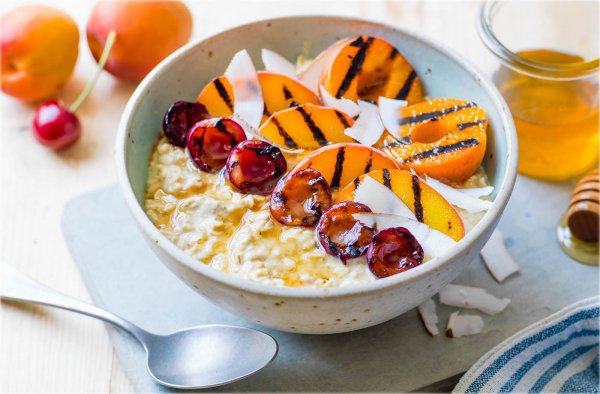 I didn't want to get bogged down in overnight oats recipes because I have never really associated them with summer breakfasts but when they taste scrumptious and look as pretty as a picture, who can resist?
Recipe here: realfood.tesco.com
---
8

Vanilla and Raspberry Chia Pudding Recipe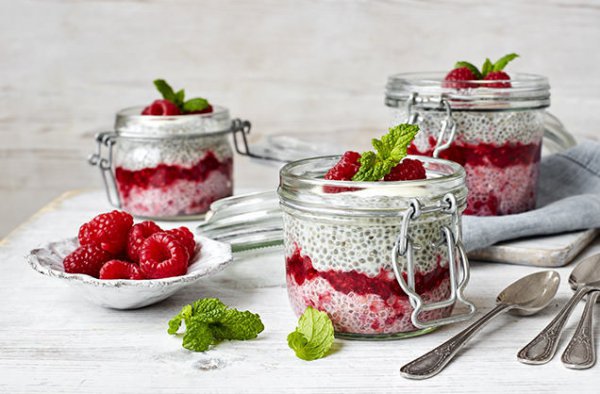 Eek, I really don't like chia seeds but they do make a pretty breakfast when mixed with jewel-like red raspberries. Yes, I know they are good for you but I will just look at the pretty picture and leave this to those of you who like to eat chia.
Recipe here: realfood.tesco.com
---
9

Sunrise Passion Fruit and Strawberry Sundaes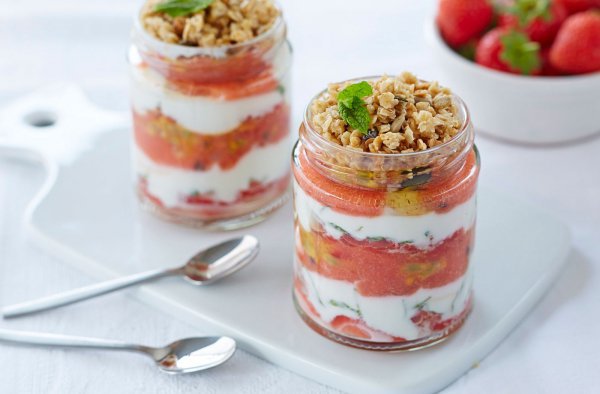 Breakfast in a jar is always fun and this is perfect for eating on the patio in the warm morning sunshine. I love the pop of passion fruit when you bite down on a seed. The mint is refreshing and the granola adds a tasty crunch.
Recipe here: realfood.tesco.com
---
10

Spelt Pancakes with Clementine and Pomegranate Recipe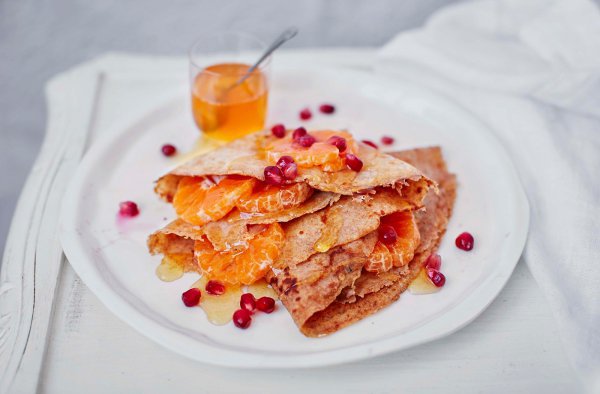 If you simply must have pancakes, make them healthy and beautiful. This is one of the summer pancake breakfast recipes you won't feel too guilty about eating.
Recipe here: realfood.tesco.com
You're welcome!
Enjoy!
---
Popular
Related
Recent