What could be better than taco night? It's definitely a favorite at my house. If you're tired of the same old ground beef and canned refried bean tacos, tonight is the night to shake things up. There are lots of delicious things you can put in your tacos to keep taco night from ever being boring again. Try some of these!
---
1

Queso Fresco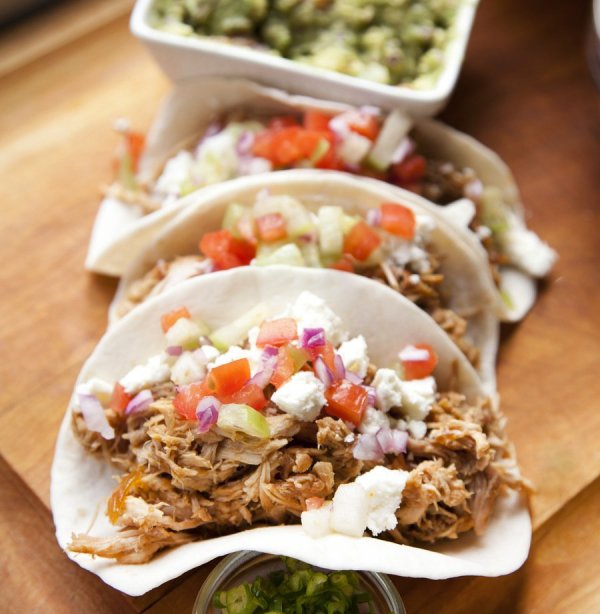 This crumbly white Mexican cheese is mild tasting and works really well with other taco toppings. You'll love it!
---
2

Shredded Turkey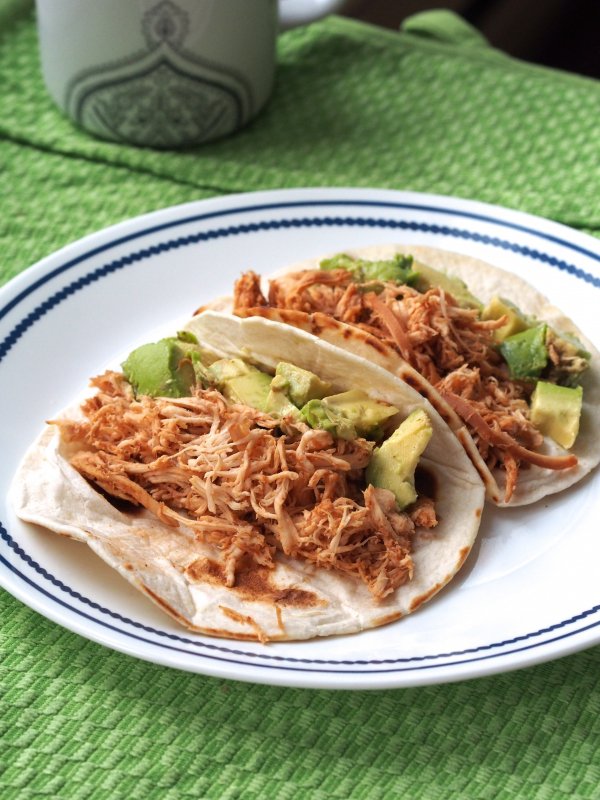 You've probably had chicken in your tacos, but you are you going to love trying shredded turkey instead. Yum!
---
3

Chopped Kale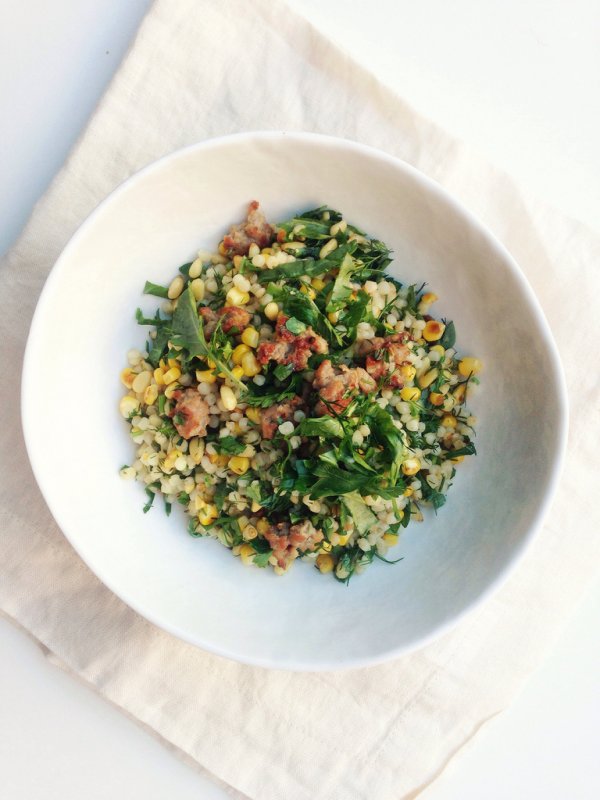 Instead of the usual lettuce, try having chopped kale in your tacos. It will give you a crunchy texture and a great new flavor.
---
4

Spicy Chorizo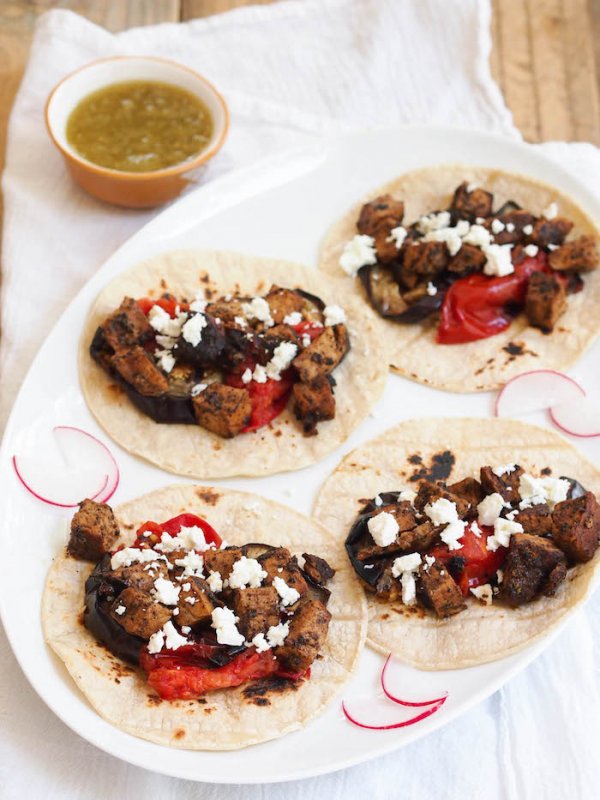 If you want to keep taco night spicy, try chorizo in your tacos. It tastes heavenly with tomatoes, black beans and cheese.
---
5

Crumbled Bacon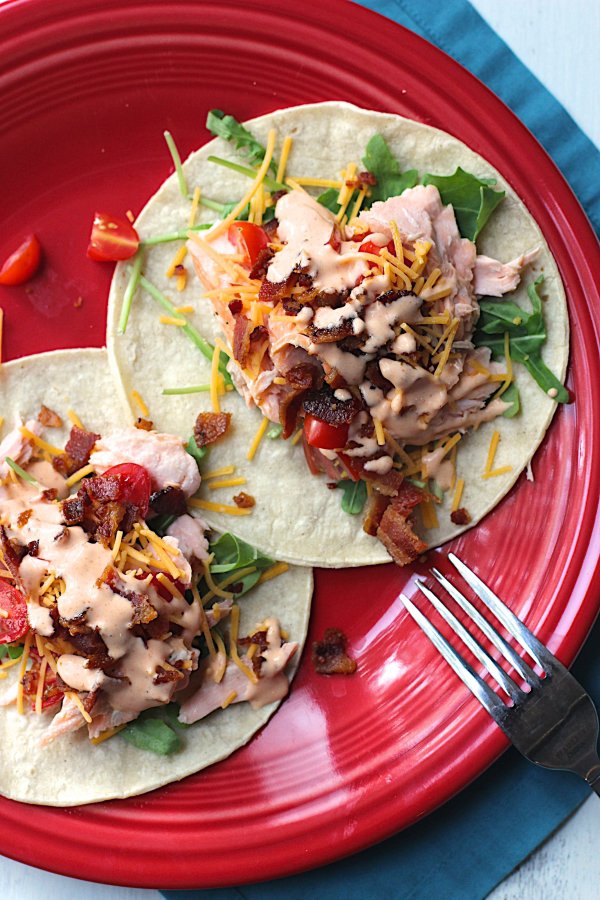 Everything is better with bacon, right? Well, I think so! Give it a try on your tacos, combined with shredded beef, lettuce and tomato and you may never want to eat another taco ever again.
---
6

Crispy Falafel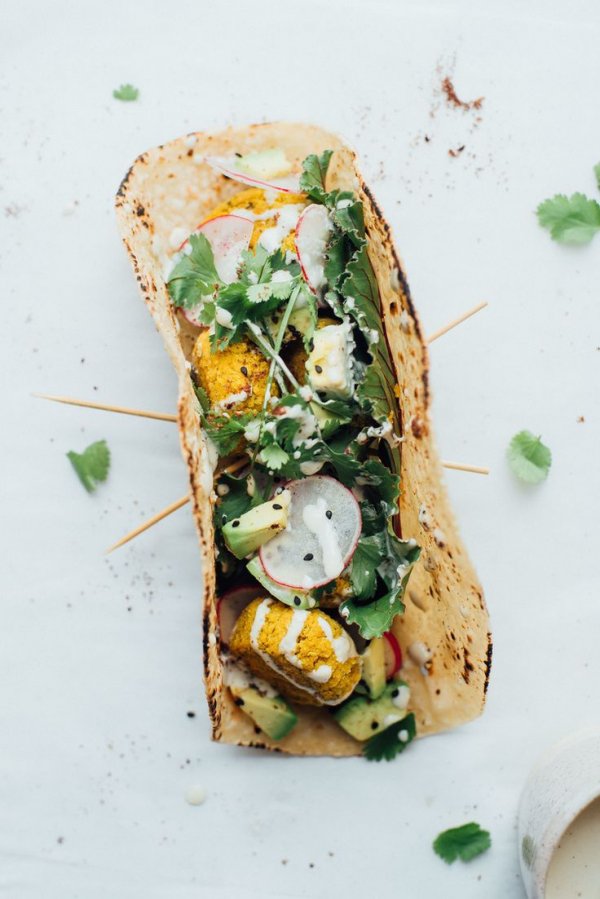 Want something totally new, but really tasty? Stuff your taco shell with falafel, hummus and salsa. You won't believe how delicious this combination is! You can also add some cucumber and red onion, if you like.
7

Fresh Crab Meat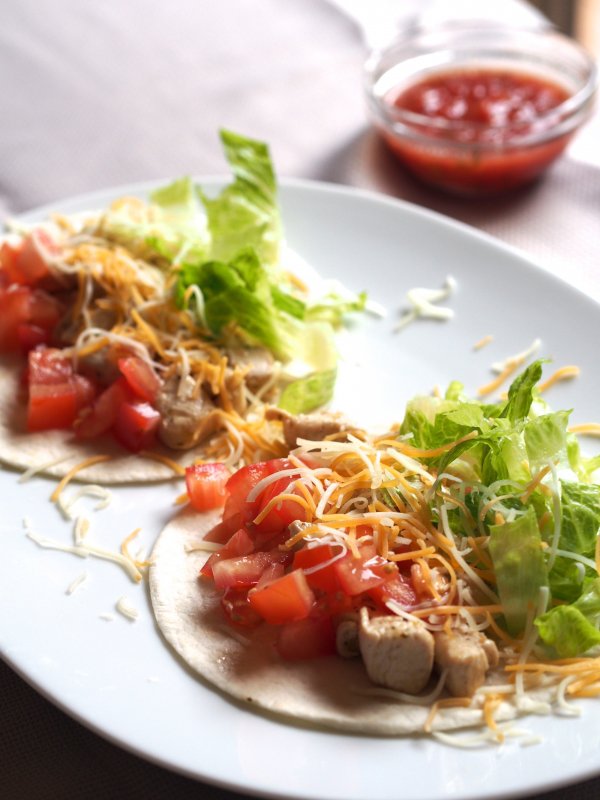 Seafood tacos simply can't be beat! If you've ever had them in a restaurant, you will definitely want to recreate them at home. Cooked crab meat works wonderfully with a dab of salsa and some cheese.
---
8

Try Mushrooms and Poblanos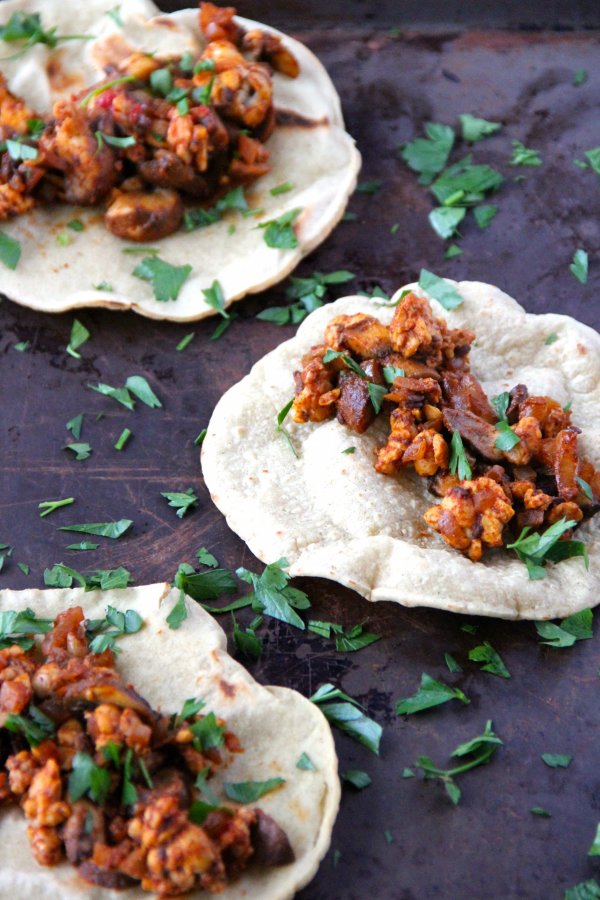 For some reason, mushrooms and poblano peppers just go really well together. Combining them in your tacos is a tasty meat-free option that won't leave you hungry or deprived. This is one of my favorites!
---
9

Creamy Coleslaw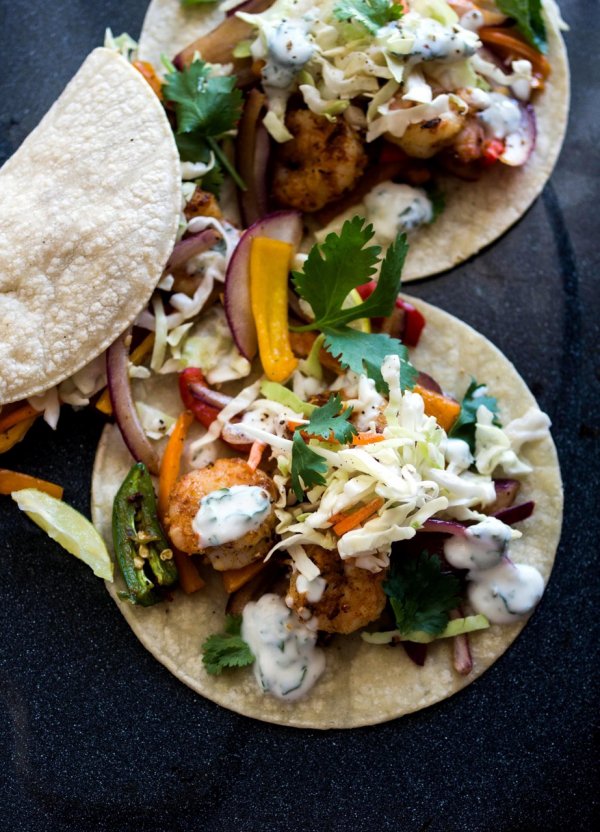 Coleslaw is the perfect thing to top a shredded pork or chicken taco with. The creamy texture and tangy flavor makes taco night something to look forward to any night of the week.
---
10

Grilled Shrimp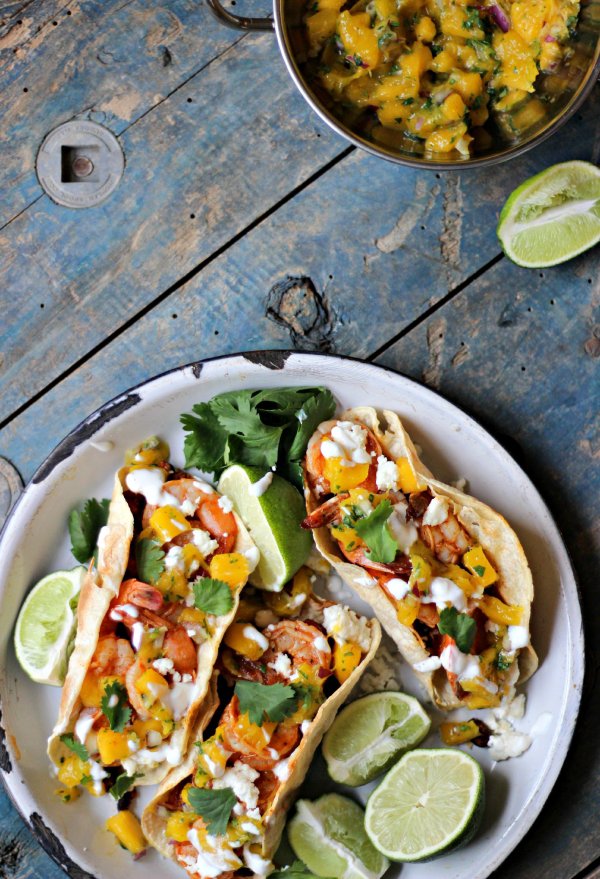 I love grilled shrimp any way I can get them, but they taste particularly wonderful in a crispy taco shell. Add some shredded lettuce, sour cream and avocado and you have a dinner you'll love.
---
11

Cooked Rice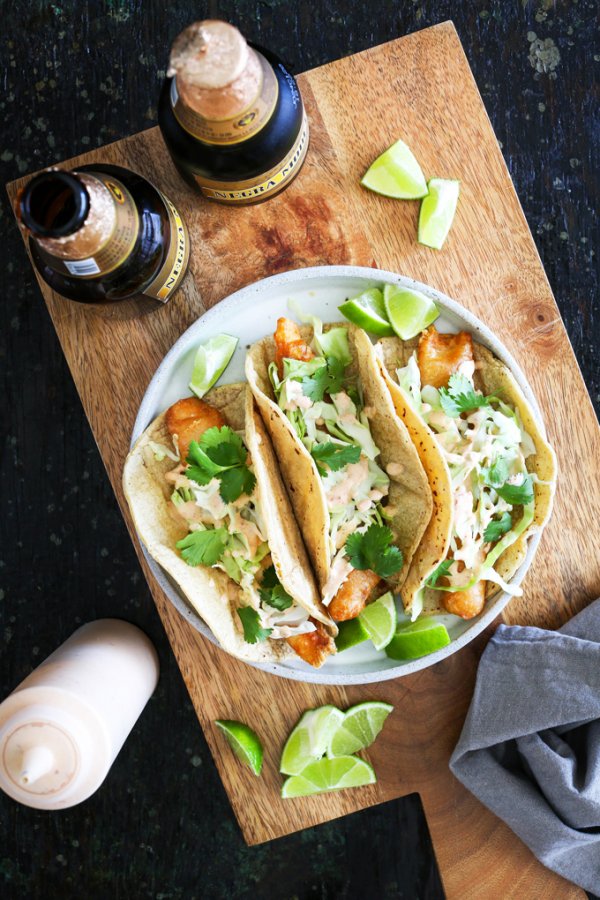 Tacos are often served with Spanish rice, but you can easily pile it into a taco instead for something totally new and different. Cilantro lime rice also works really well.
---
12

Sautéed Veggies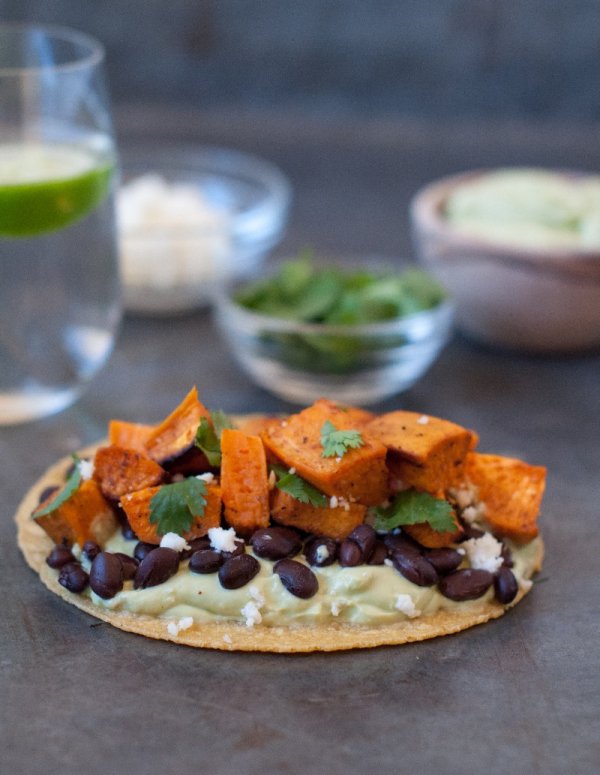 Want something hearty, but meatless? Fill your taco shell with sautéed veggies. Try a mixture of zucchini, corn and onions. Celery, carrots and spinach also taste really good.
---
13

Chicharrones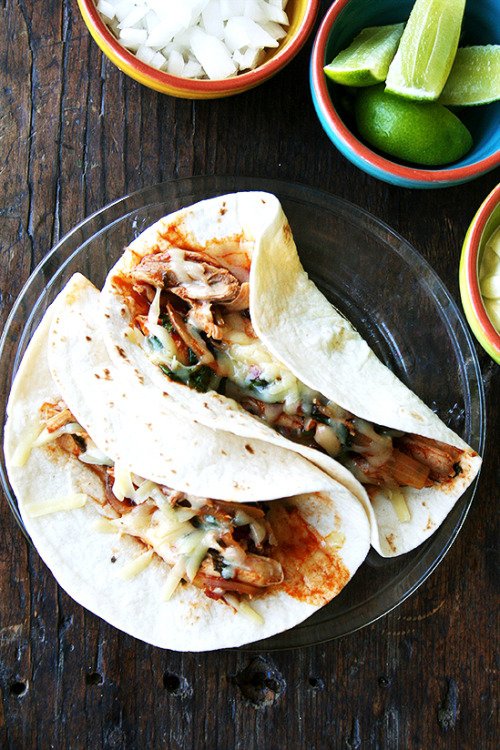 Chicharonnes are essentially fried pork skins. I know it sounds strange, but they taste really good with refried beans. They add just the right amount of crispness to your tacos and have a pleasant salty flavor that you won't be able to get enough of.
---
14

Nopales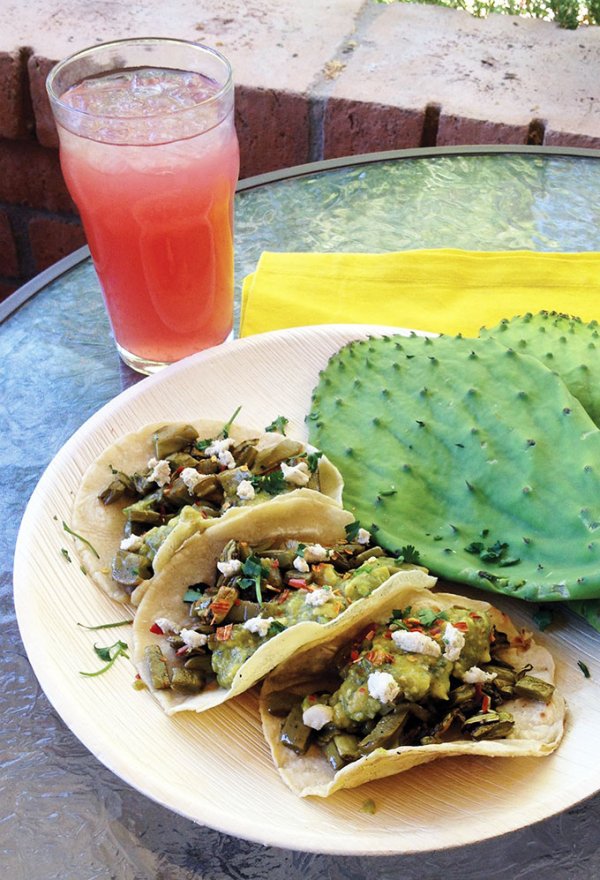 A nopale is a cactus pad. Don't worry – the spines are removed. They are generally sliced and cooked so you can eat them like a vegetable. They have a great flavor that works really well with many other taco toppings.
---
15

Fresh Pineapple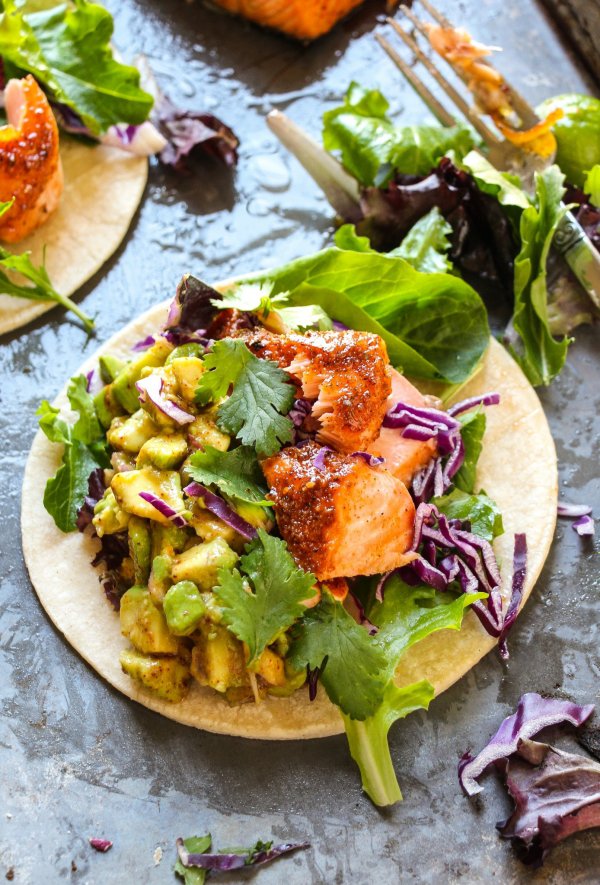 Never had fresh pineapple in your taco? Today is the day to change that. Next time you serve shredded pork tacos, top them with chopped pineapple. You're going to love it!
---
16

Shredded Lamb Meat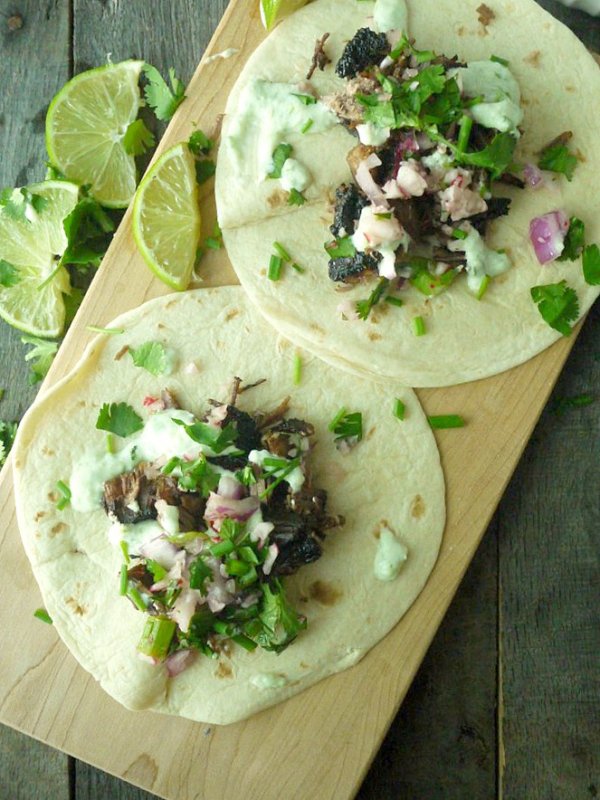 I love lamb, but I don't eat it in tacos very often. It's more common in Middle Eastern meals. Try shredded lamb in your tacos with diced onions and fresh cilantro.
---
17

French Fries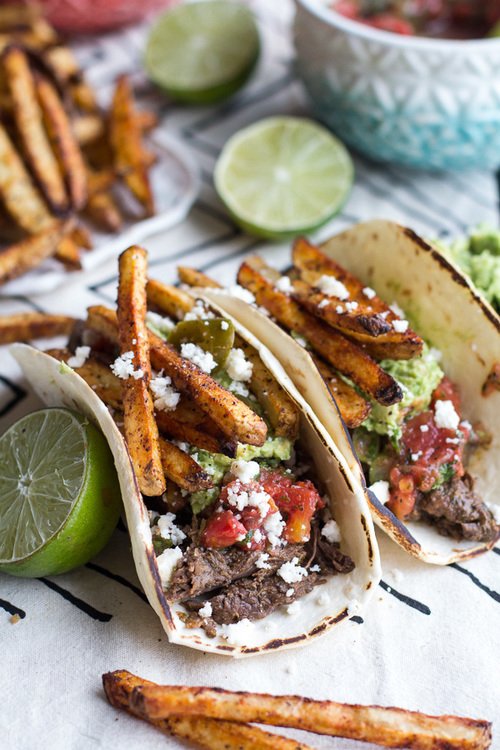 What could be better than a taco stuffed with fries? Top them with green chile and melted cheese and you'll be all set.
What's your favorite taco topping? Will you be trying any of these on your next taco night?
---
Comments
Popular
Related
Recent