Are you trying to get more greens in your diet? 2014 is the year for food and healthy eating! We all love to eat right, but sometimes it's challenging to make meals that are quick yet also nutritious and delicious. Surely many of you know about the importance of incorporating more greens in your diet. I've developed seven super simple ways you would have never considered to up your green intake, making your hair shine, your skin glow, and your eyes sparkle with health.
---
1

Start the Day with a Green Smoothie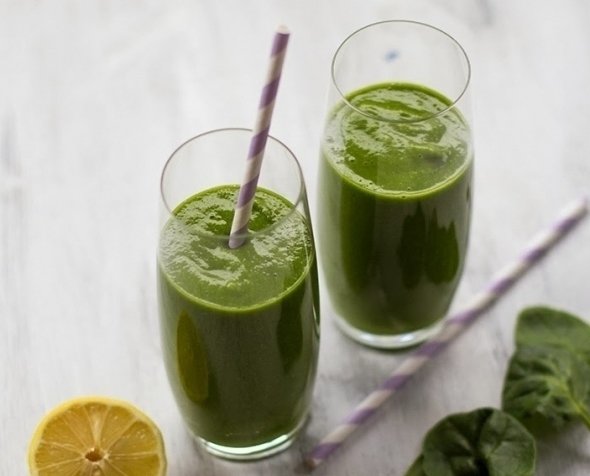 Green smoothies are one of the best and easiest ways to add more greens in your diet. Starting the day with a smoothie couldn't be easier! Grab a lush green base like spinach, kale, swiss chard, or even dandelion greens. Add fruits, herbs, healthy fats, protein powder, and other supplements to make the ultimate nutritious drink. Green smoothies are a nutrient dense breakfast and a super easy way to add green veggies in your diet.
---
2

Sneak Veggies into Omelets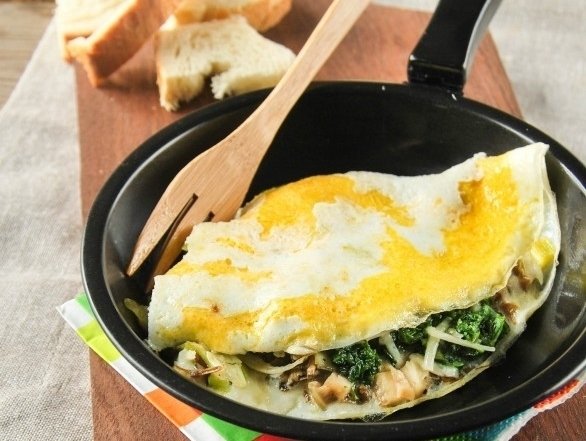 Maybe you're the kind of person that isn't into green smoothies. Maybe you need something hearty and protein-packed. If that's the case, an omelet might be the perfect choice for you! Omelets are a great food for adding additional greens or veggies. Throw in spinach, roasted red pepper, and a little feta for a Greek-inspired omelet. Try tomatoes, mushrooms, and cheddar for a veggie omelet. Incorporate green peppers, red onion, and ham for a healthier version of a Western omelet. Whichever recipe you choose, adding veggies to your omelet is an effortless measure to get more greens in your diet.
---
3

Eat Salad for Lunch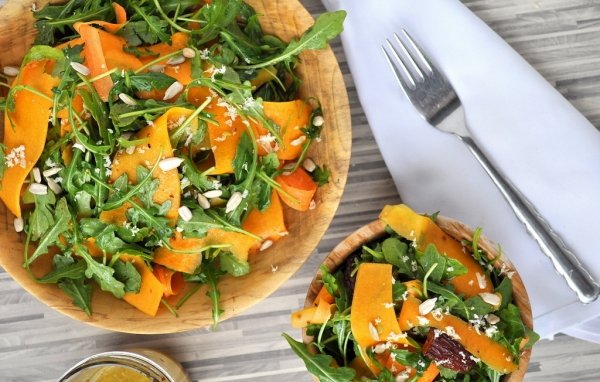 Are you the kind of person that usually grabs a burger and fries from the local drive thru? Now is the time to stop! Loaded with fat, calories, cholesterol, and a ton of artificial ingredients and additives, fast food is one of the worst things you can put into your body. Instead, opt for eating some leafy greens for lunch. Lettuces like arugula and baby spinach provide lots of flavor, bringing you more nutrients than your typical iceberg lettuce. Add a little lean protein like chicken or tuna and a piece of fruit, and you've got a healthy lunch full of leafy green goodness!
---
4

Substitute Raw Veggies for Chips or Crackers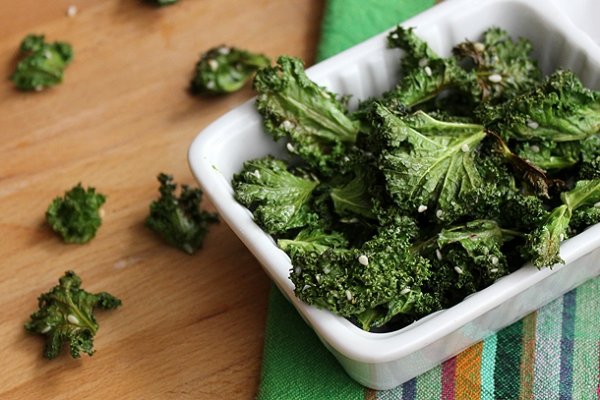 For all you brown baggers out there, let me start by saying congrats for bringing your lunch to work! It's harder than some people would think to stay disciplined and organized week after week. So if you typically bring a sandwich from home with some chips or crackers, you can easily tweak your meal to incorporate more veggies. Instead of chips, cookies, or crackers, bring raw vegetables that you cut up the night before. Also don't be afraid to get creative—try other vegetables than baby carrots! Try raw celery, bell peppers, cucumber slices, even pieces of jicama and zucchini. The possibilities are endless. Add a healthy dip like hummus and you have a fiber rich side that's much more satisfying and healthy.
---
5

Pile Greens into Sandwiches and Wraps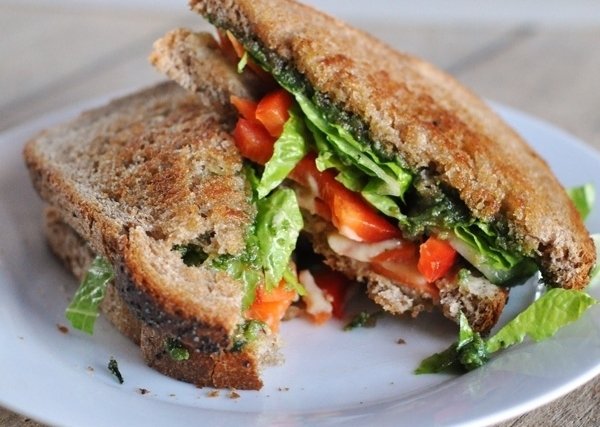 Your typical daily sandwich is also a great place to add more greens and veggies. Don't settle for boring iceberg lettuce (can we say crunchy water?). Try more nutrient dense greens like baby spinach, kale, or even romaine lettuce. You can also add shredded carrots, tomato and cucumber slices, and even alfalfa sprouts for a delicious, flavor packed, and healthy sandwich.
---
6

Add Veggies to Tomato Sauce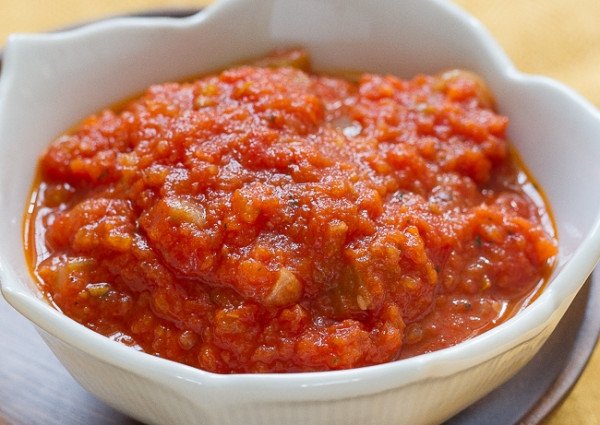 Don't be shy of incorporating veggies into dishes you otherwise wouldn't think of! Spaghetti and tomato sauces are a perfect opportunities for added nutrients and veggies. Add different kinds of bell peppers, mushrooms, and even zucchini to your sauce. I personally enjoy adding carrots and celery, then using an immersion blender to create a smooth and pureed sauce. You won't even know there are more veggies in the sauce!
7

Incorporate Veggies into Pasta Dishes and Casseroles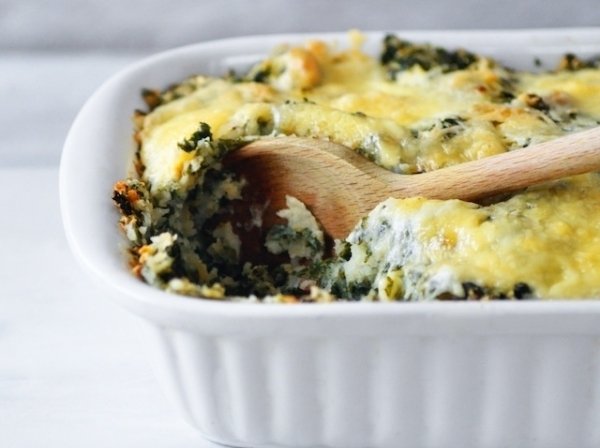 One strategy I tell clients is to add veggies to dishes they wouldn't normally pick. If you're a pasta lover, by all means indulge! But feel free to add roasted carrots, broccoli, and mushrooms for a delectable pasta primavera. Better yet, make spaghetti out of squash for even more vegetables. This rule also applies to casseroles and other baked dishes. By adding greens to dishes you already make, you're definitely add more healthy veggies and nutrients to your diet.
Being conscious of your fruit and vegetable consumption is one of the first steps towards a healthy lifestyle! You'll instantly notice a boost in energy, making you look for new and more creative ways to meet your veggie quota. What are some of your favorite ways to eat more greens? Any special recipes you like sneaking them into?
---
Popular
Related
Recent