If you're looking for delicious smoothies for summer, you've come to the right place. Smoothies are one of my favorite quick treats, no matter the time of year, but there's something about smoothies for summer that makes them so refreshing. I can't put my finger on it, but I suspect it's the fresh fruits and vegetables that always find a way of making it in! The next time you're looking for a delicious smoothie to try out during the summer, you must refer to this list!
---
1

Get Your Greens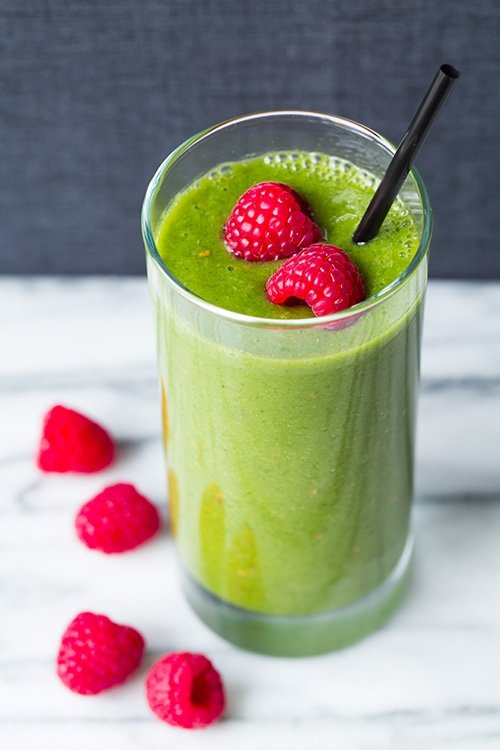 As I'm sure you know, it's so important to get your greens on a daily basis. However, that's not always easy when you hate leafy greens like kale or spinach. Whether you are someone who hates leafy greens or not, this smoothie is the perfect way to get your greens without realizing it. Make a smoothie with greens like spinach and kale, while including your favorite fruit. My favorite green smoothie is spinach, kale, bananas, apples, and pears with a little bit of ice and coconut water. It's the easiest and tastiest way to get fruit and vegetable servings without realizing it, and definitely one of my favorite smoothies for summer!
---
2

Your Favorite Berries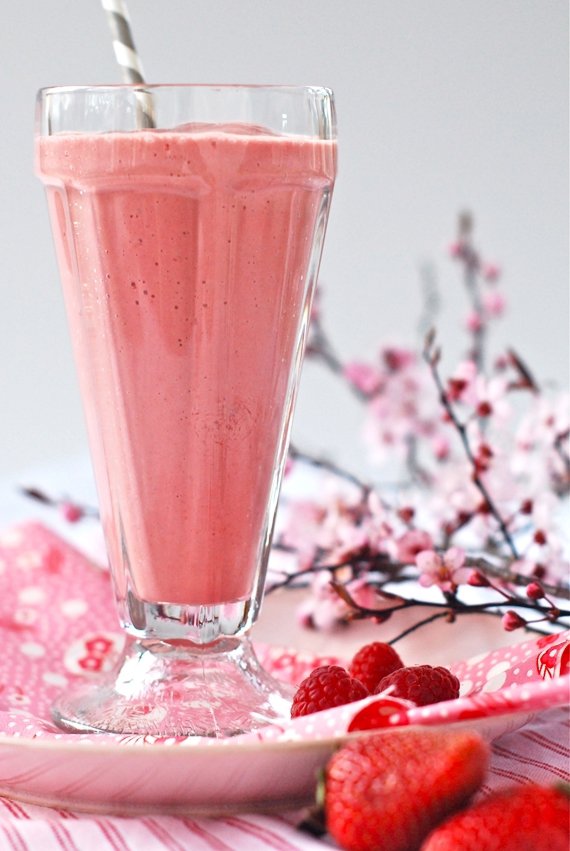 If green smoothies aren't really your forte, try a classic instead. Pick out all of your favorite berries, freeze them, and make your favorite smoothie out of it when you're in a pinch. Yes, it really is that simple.
3

Lemonade with a Twist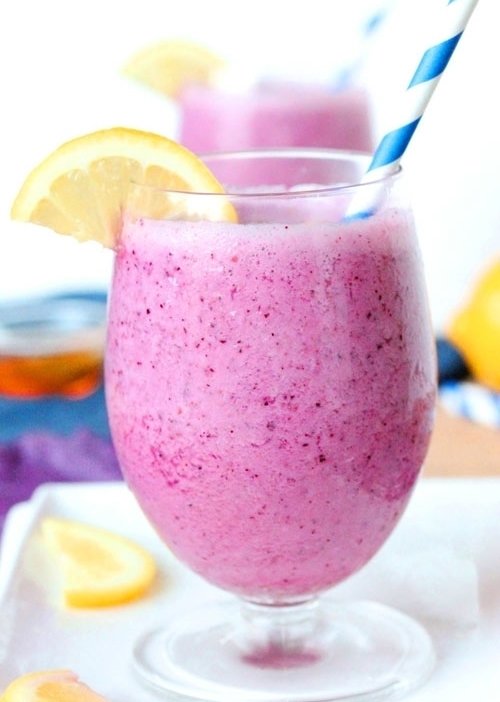 This smoothie is so simple that you'll be angry you didn't think of it yourself. Simply take some lemonade, raspberries, yogurt, and ice, all to taste, and you'll have the perfect frozen raspberry lemonade smoothie for a hot summer day! Frozen lemonades are so huge this summer, and I think it's time we all jumped on the bandwagon!
---
4

Take the Easy Way out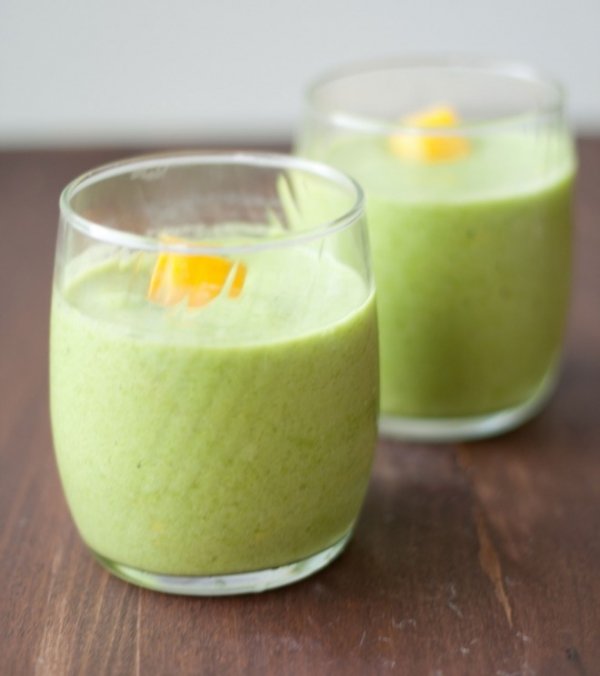 If you're in a huge hurry and need a smoothie that's even faster and easier than any of the other smoothies I've mentioned, don't worry, I've got you covered. Keep your favorite juices on hand, such as Naked or Bolthouse Farms, and simply blend them with ice when you're in a hurry but want a delicious and nutritious smoothie!
---
5

Watermelon Smoothie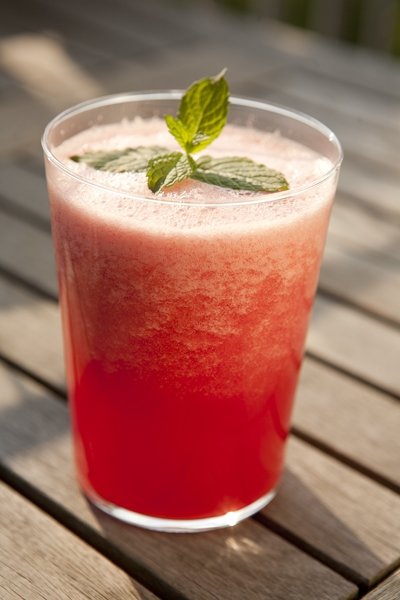 By now, we all lovingly accept that watermelon is the staple fruit of the summer. Take your love for watermelon one step further by turning it into a smoothie. Mix watermelon, ice, and sugar to taste in your blender, and you'll have a refreshing treat for those hot summer days!
---
6

Reese's Peanut Butter Cup Smoothie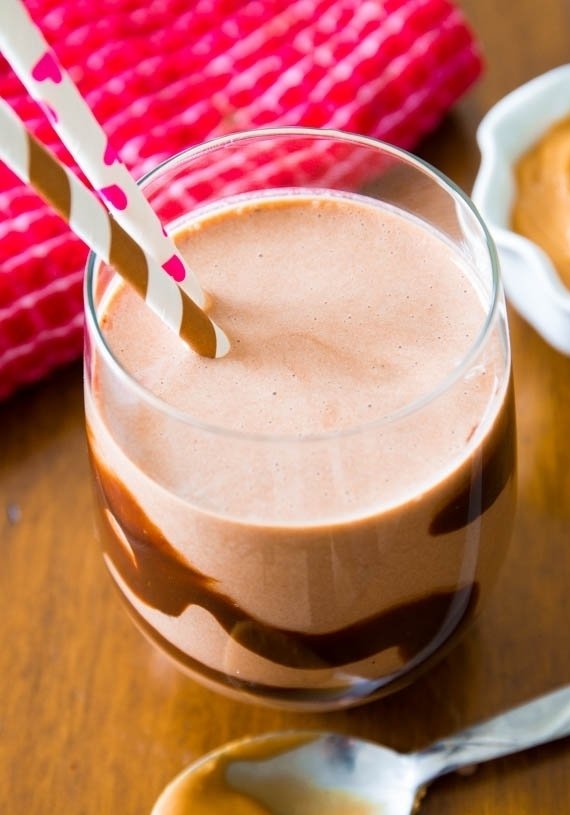 If you're looking to go the non-fruit route, this smoothie is the perfect option for you. It may be called the Reese's Peanut Butter Cup smoothie, but it's actually somewhat healthy. Simply blend a frozen banana, chocolate soymilk, and a tablespoon of peanut butter to make a delectable smoothie for breakfast, lunch, or dessert!
---
7

Freeze Your Coconut Water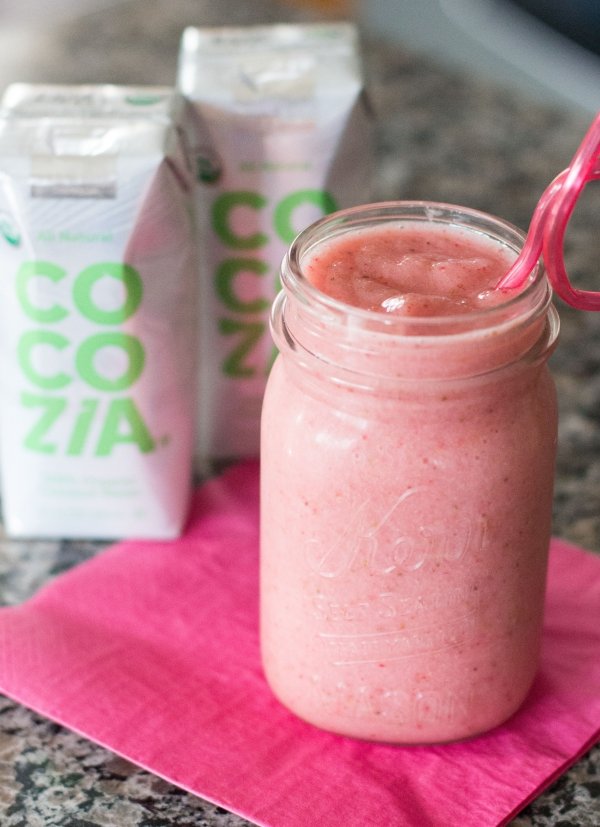 This is another great smoothie for those mornings you're in a pinch. Keep your favorite coconut water in the freezer, and when you need a quick smoothie in the morning, break it up a little bit so it has a slushier consistency, and you're good to go!
What's your favorite smoothie recipe in the summer? I usually go for a green smoothie, but I've been meaning to try the watermelon smoothie all summer, so it's definitely next on my list! Let me know your favorite smoothie in the comments!
---
Popular
Related
Recent