If you're a plant-loving gal (or guy) like I am, then chances are you'll love these brands of veggie burgers as much as I do. Instead of grilling meat for your burgers, why not go veggie-based instead? We all know that some veggie burgers on the market taste less than desirable so it's important to try those that contain only the best ingredients. Next time you get a hankering for a burger, try out one of these brands of veggie burgers. They're hearty, flavorful, gluten-free, and contain no GMOs of any kind. Bring on the mustard, salsa, ketchup, pickles, and hot sauce - it's burger time, veggie style!
---
1

Dr. Praeger's Gluten-Free Veggie Burgers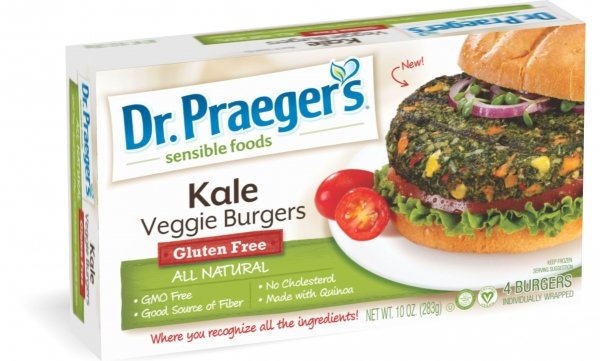 drpraegers.com
Dr. Praeger's line of veggie burgers have been popular for years now and their gluten-free line has some of my favorites. The California Garden, Kale, and Root Veggie blends are all 100% vegan and gluten-free. They're hearty, filling, contain no questionable ingredients of any kind, no fillers, by-products, or GMOs either. The brand does produce some varieties that contain gluten and egg whites so be sure to pick the right variety for you.
---
2

Amy's Sonoma Burger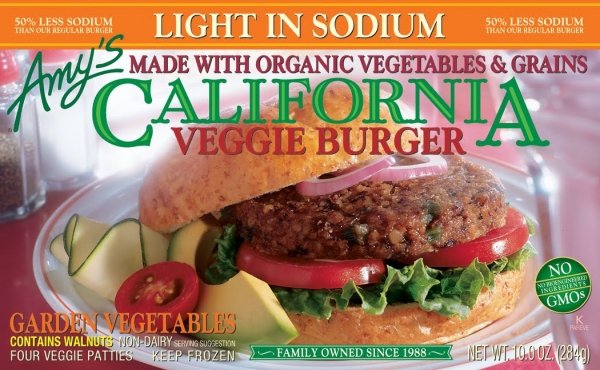 amys.com
Amy's Organic brand of foods carries a wide range of veggie burgers but the Sonoma burgers are the only kind to be completely free of gluten and TVP (texturized vegetable protein), a type of soy protein that many people find hard to digest. The Sonoma Burger is also 100% vegan, gluten-free, dairy-free, and organic. With nothing more than veggies, gluten-free oats, and quinoa, plus a bit of canola oil and sea salt, these burgers are definitely one to try out if you want a cleaner option.
3

Gardein Garden Veggie Burger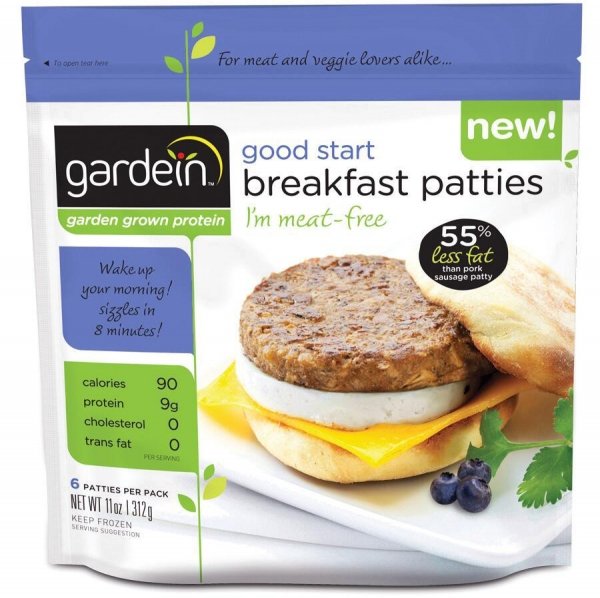 gardein.com
Another great vegan option that's also gluten-free and free of soy protein, is Gardein's Garden Veggie Burger. They contain veggies, spices, brown rice, and gluten-free oats. This brand is one of the most popular among vegans and they're also low in fat and sodium as a bonus.
---
4

Gardein Chipotle Black Bean Burger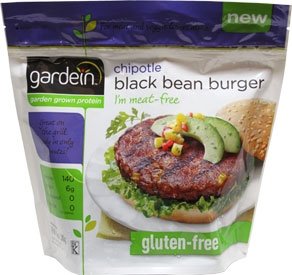 gardein.com
Another awesome gluten-free, vegan option by Gardein is their Chipotle Black Bean Burger. The burger has an overall delicious taste and isn't chalky or mushy like some other veggie burgers. With a mix of black beans, veggies, and brown rice, it's a nice spicy alternative to a typical veggie burger.
---
5

Sunshine Burgers
sunshineburger.com
If you haven't heard of Sunshine Burgers, you're in for a treat. They're organic, non-GMO, completely vegan, gluten-free, and use no soy protein. They also have sprouted brown rice versus regular brown rice, which makes it more nutritious and easier to digest. I love that they contain other superfoods like hemp and chia seeds, plus come in unique flavors. Give the Loco Chipotle, Herb and Sage, Falafel, Garden Herb, Shitake Mushroom, and Barbecue flavors a try for some of the best. They contain no additives of any kind and include nothing more than veggies, gluten-free grains, super seeds, and decadent organic spices!
---
6

Morningstar Farms Roasted Garlic and Quinoa Burger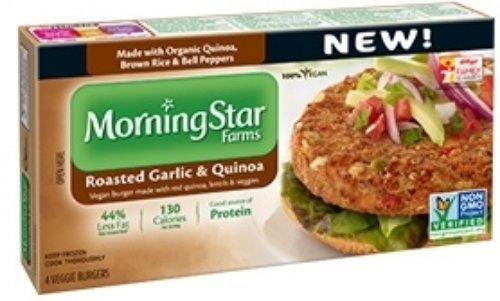 morningstarfarms.com
This is a brand new burger by Morningstar Farms, one of the most popular brands of veggie burgers on the market since they first hit shelves years ago. The new burger is 100% vegan, certified non-GMO, gluten-free, and has 44% less fat than ground beef. It contains red quinoa, a more nutritious form of quinoa, plus roasted veggies and non-GMO soy protein.
---
7

Whole Foods Southwest Veggie Burgers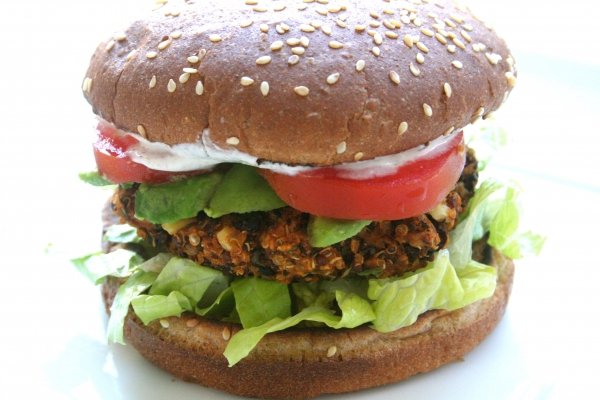 Though this is technically not a frozen burger you can buy pre-made, I included it here because it's the cleanest of the bunch and perfect for those of you that want to make your own at home. It's found on the Whole Foods recipe website and contains nothing more than tomatoes, brown rice, black beans, potatoes, carrots, corn, spices, hot sauce, nutritional yeast and a variety of other veggies. It's also vegan, soy-free, and non-GMO if you use the ingredients called for. You can find the recipe here: wholefoodsmarket.com.
Have you ever had a veggie burger- premade or homemade? What's your favorite brand or recipe?
---
Comments
Popular
Related
Recent