As a nutrition major and health blogger, I find it interesting to learn what breakfast ideas nutritionists love. I figure that if those who are masters in the field eat a healthy breakfast, they're the best ones to learn from, right? I also think it is neat to see how differently each nutritionists eats, while still obtaining necessary and qualitative nutrients specialized to their personal preference. What foods we eat speak of our personality when you think about it. For instance, I'm a creative spirit in every form and fashion, and my food shows it. I never go for the boring peanut butter and toast. I need more creativity than that; even in my food! Nutritionists are the same way. Each one has their own preference to how they eat, so check out some of these breakfast ideas nutritionists love to get a new idea on how to start your day off on a healthy foot.
---
1

Kimberly Snyder, C.N. - Glowing Green Smoothie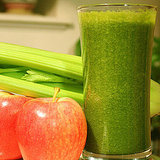 fitsugar.com
One of the most popular breakfast ideas nutritionists love is the green smoothie, and Kim Snyder has possibly achieved nationwide status as the nutritionist who made green smoothies sexy. Snyder is a top celebrity nutritionist, and the author of two books called The Beauty Detox Solution and Beauty Detox Foods. The latter was just published this year, but she first nabbed the spotlight as a go-to nutritionist for celebs three years ago. Her Glowing Green Smoothie is one of the most popular breakfasts for nutritionists and celebrities, along with millions of fans nationwide. Check out the recipe at the link above! It's simple, delicious and a fountain of nutrition.
---
2

Dawn Jackson Blatner , RD, CSSD, LDN - AB and Toast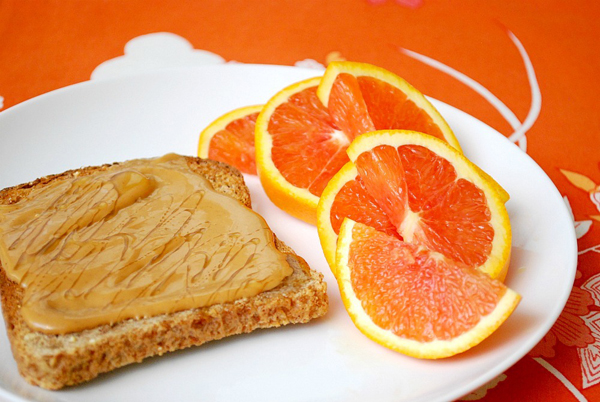 huffingtonpost.com
When it comes to busy mornings, top nutritionist Dawn Blatner doesn't turn to a stale bagel. Instead, she ups the nutrition game and goes for sprouted grain bread toasted with some raw almond butter and fruit. "It's great to grab and go when I'm in a rush," says Blatner, who also says she loves oatmeal and fruit as well.
3

Joy Bauer, MS, RD, CDN - Breakfast Pizzas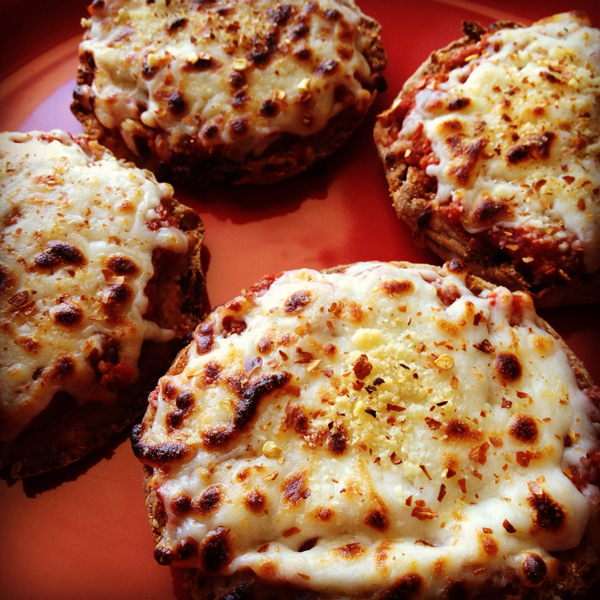 huffingtonpost.com
Who said you couldn't have pizza for breakfast? Joy Bauer is also a top nutritionist popular with celebs today, and is featured on The Today Show on a regular basis, where she dishes out her nutritional advise for viewers. Bauer says one of her favorite breakfasts is making 100 calorie mini- pizzas! Bauer takes an whole grain English muffin and splits it. Then she tops each with tomato sauce, skim mozzarella cheese, grated Parmesan and crushed red pepper before baking it in the oven on broil until the cheese is all hot and bubbly. If you're craving pizza, try these little pizzas, which would also make a great dinner or snack.
---
4

Susan Mitchell, Ph.D., RD - Peanut Butter Banana Smoothie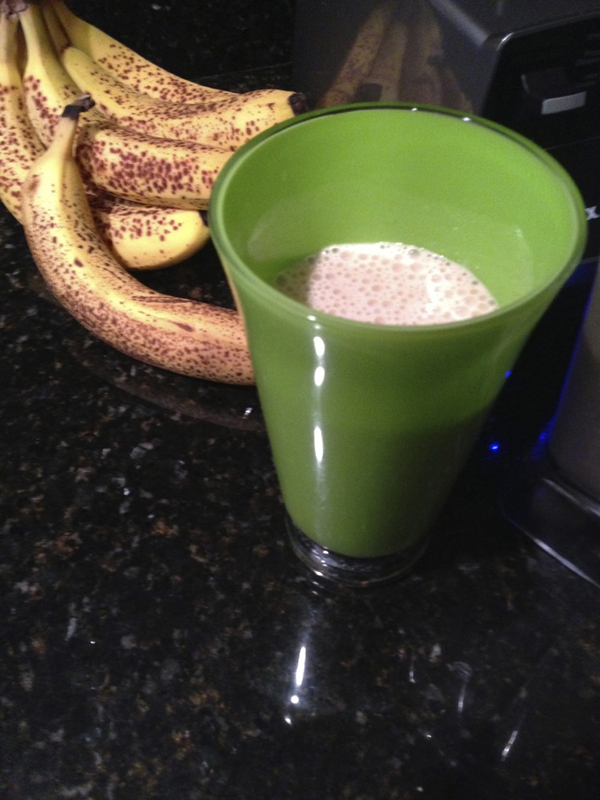 huffingtonpost.com
Susan Mitchell turns to classic peanut butter for her morning protein and pairs it with spinach, a banana, low-fat Greek yogurt, skim milk and flax seeds for a balance of protein, Omega 3's, fiber, Vitamin E, folate and iron. Mitchell also enjoys waffles with peanut butter on the weekends when she has more time. Mitchell is proof you can still have your peanut butter in a healthy way. Eating peanut butter early in the day is a great way to satisfy your peanut butter craving for Vitamin E, fiber and protein.
---
5

Rochelle Sirota, MS, RD, CDN - the Pink Smoothie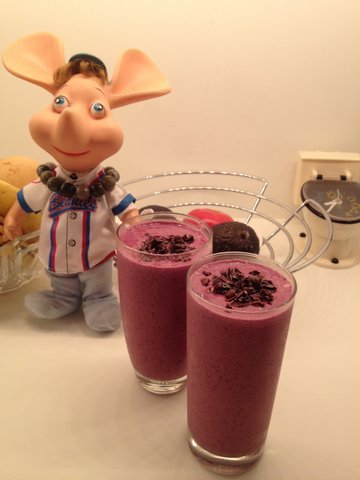 huffingtonpost.com
Obviously if you're feeling girly, you can check out this delicious recipe by Sirota who uses superfoods to get her started out on the right foot each day. Sirota uses blueberries, raspberries and strawberries and blends them with a banana, unsweetened almond/coconut milk, cacao nibs, maca powder, camu camu powder, coconut butter, Himilayan sea salt, and whey protein powder. Wow! This sounds like my kind of breakfast. I would probably add in some spinach to get in my greens, but this is one great recipe to follow ladies, and the color is especially so pretty!
---
6

Angela Ginn-Meadow, RD, LDN, CDE - Cherry Vanilla Oatmeal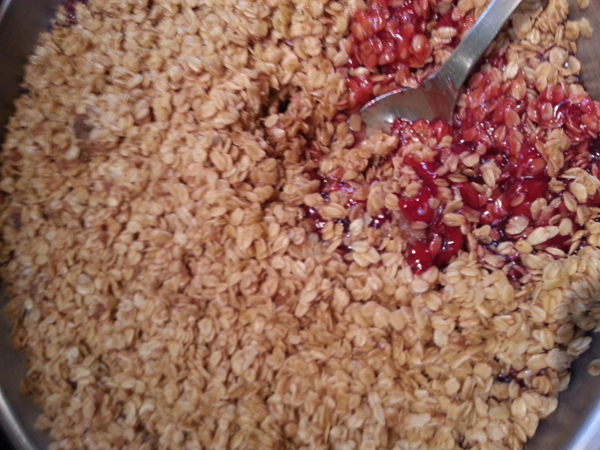 huffingtonpost.com
Talk about a twist on boring oatmeal! This is a great recipe to use if you're tired of the normal oats and berries combination. Try Angela's recipe which uses old-fashioned oats, dried cherries, honey and vanilla extract for a super tasty and nutritious breakfast. Meadow says she also likes egg whites with spinach, onion, red peppers and cheese over toast when she has more time.
---
7

Julie Upton, MS, RD, CSSD - Protein Pancakes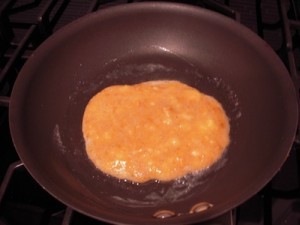 huffingtonpost.com
Who doesn't love pancakes? I typically avoid pancakes due to the sugar and refined flours that are found in traditional pancake recipes, but this recipe proves pancakes don't have to take a backseat on the breakfast table! To make Upton's pancakes, mix the following: a small banana, mashed, 2 beaten eggs or 4 whites, 1 tablespoon of almond butter or peanut butter, cinnamon and vanilla extract. Heat a nonstick skillet with some nonstick spray over medium heat and pour in the batter. Cook on one side for two minutes, then flip and cook on the other side 1 more minute. These pancakes are quick easy, and guilt-free! You could serve these with some yogurt or fruit for a more filling breakfast, or eat these on-the-go as is!
My personal favorite breakfast would most definitely be a green smoothie filled with superfoods like spirulina , cacao powder, maca powder, hemp protein, acai puree, spinach or kale, chia seeds, a little stevia to sweeten, and unsweetened almond milk. I was glad to see some of my favorite nutritionists love smoothies as much as I do, but smoothies aren't the only healthy option as you can see. What are some of your favorite healthy foods you like to eat for breakfast?
---
Comments
Popular
Related
Recent