Even if you're dieting to lose weight, you must have a cheat day now and then. Why? Because when you feel deprived, you're more likely to binge on unhealthy foods that will wreck all your progress. By building in a day to be less strict, you satisfy cravings and are able to get back on track the next day. Many people find that Saturdays or Sundays are great for cheat days because they are generally more relaxed and Monday has a great "new start" feeling that makes it easy to jump back into healthy eating. Here are some fabulous chocolate breakfast ideas to make your cheat day totally worth it.
---
1

Cannoli French Toast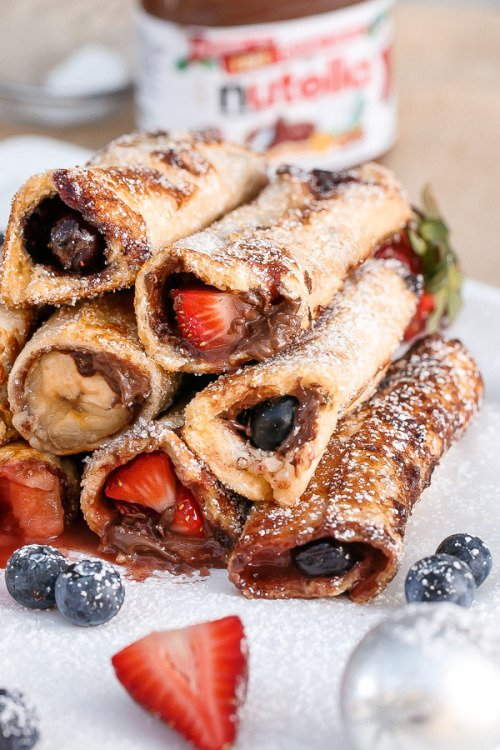 This breakfast tastes like you're eating dessert. Who wouldn't want to get out of bed for that? The great thing about this is that if you've mastered traditional French toast, you can easily make this one. Simply slather a slice of French toast with whipped cream and a generous handful of chocolate chips. A drizzle of warm chocolate syrup can't hurt either. Yum!
2

Chocolate Pancakes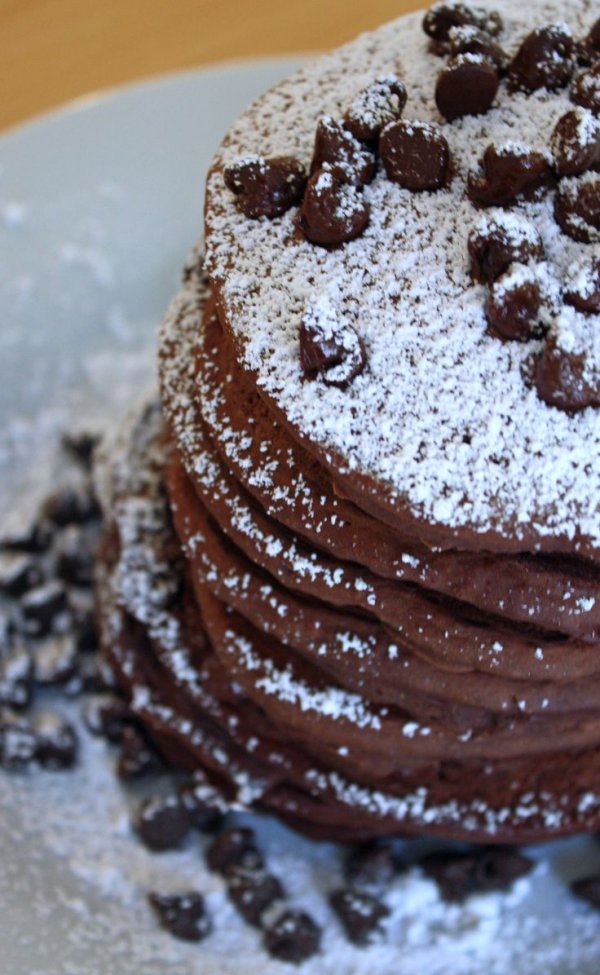 Nothing could be easier than this for breakfast. To make it, start with your usual pancake batter. Then stir in a good amount of hot cocoa powder and mix well to combine. Cook the pancakes as usual, adding chocolate chips just before flipping them over. Douse your chocolate pancakes in warm syrup and breakfast is served.
---
3

Cocoa Puffs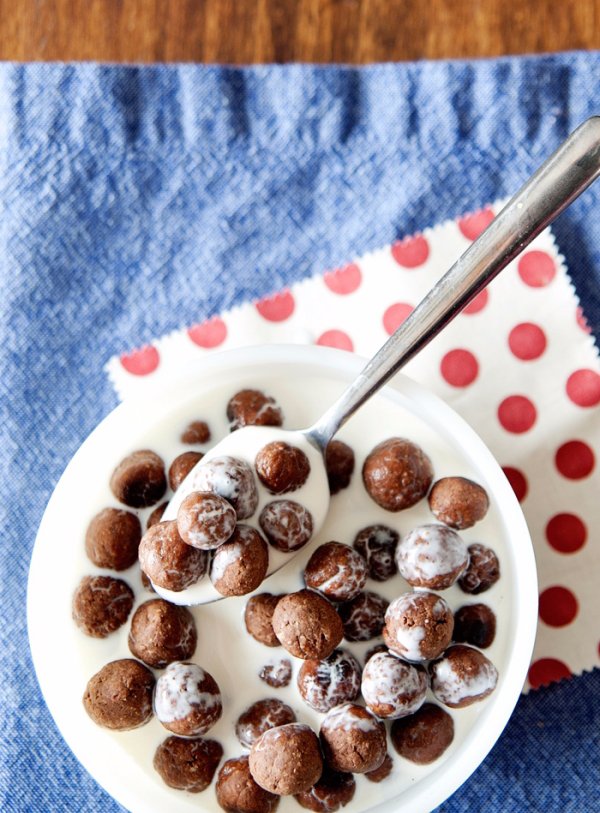 Hail back to your Saturday mornings in front of the television by pouring yourself a big bowl of Cocoa Puffs. Nothing gets more chocolatey and delicious than this. And when the cereal is gone, you can gulp down the chocolate milk that is left in the bowl. Perfect!
---
4

Chocolate Donuts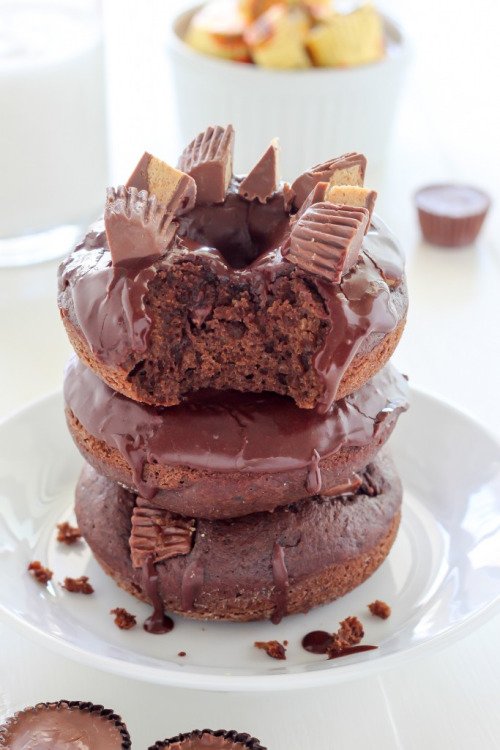 This chocolate breakfast is as easy as heading to the grocery store and buying a baker's dozen of chocolate frosted donuts. Better yet, just grab one so you aren't tempted to go overboard when it's not a cheat day. Pair your chocolate donut with a steaming mug of hot cocoa and you will have enough chocolate to satisfy a craving for the rest of your week.
---
5

Peanut Butter Chocolate Smoothie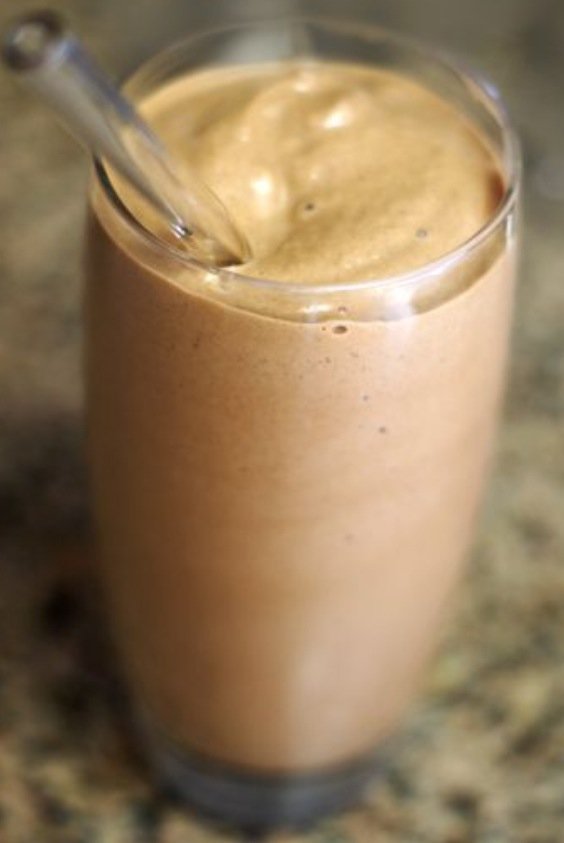 You definitely can't call this health food, but it sure does taste good! To make the smoothie, combine peanut butter, chocolate syrup, a banana and some milk in the blender. Whirl until it's smooth and creamy and get ready to indulge. This smoothie will fill you up and make you feel decadent at the same time. Perfect for a cheat day, right?
6

Chocolate Oatmeal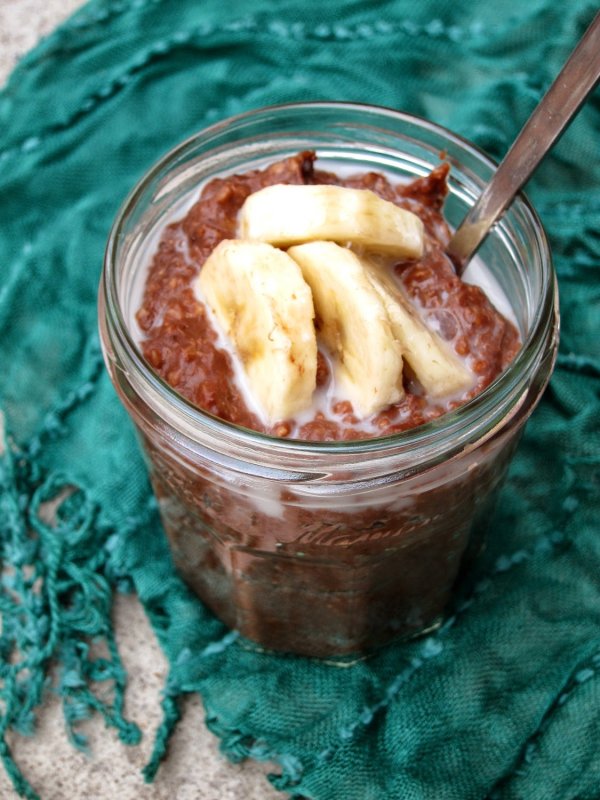 If you can't give in to a totally unhealthy breakfast, try adding chocolate to something healthy. Stir hot cocoa powder or warm chocolate syrup into your regular bowl of oatmeal. What you get in return is a sweet and delicious breakfast that will make you feel great about indulging. Hey, you're still getting some iron, fiber and protein, so it's not all bad.
---
7

Cinnamon Rolls with a Twist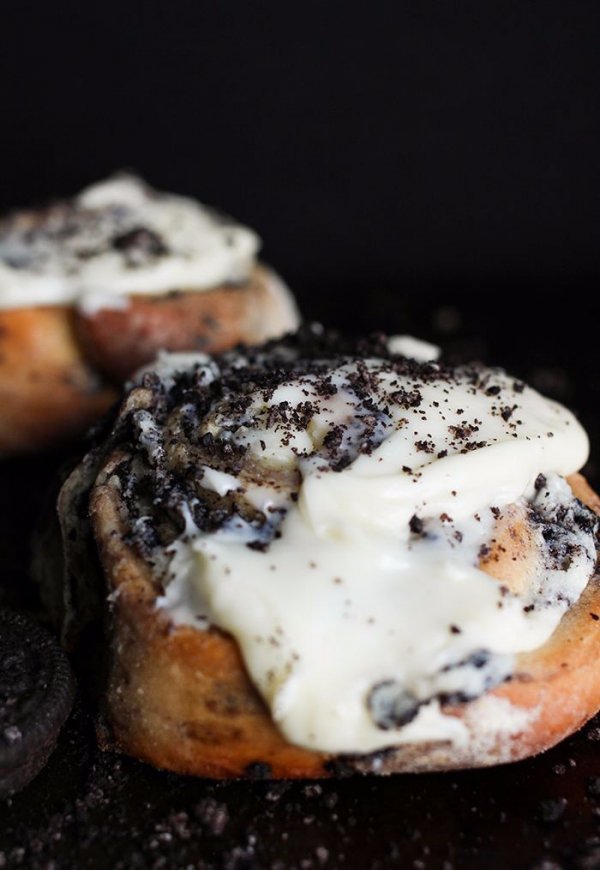 As if a big, warm cinnamon roll wasn't already totally decadent, you're about to add chocolate to it. You are cheating, right? Stir chocolate chips into the batter and bake the rolls as usual. When they come out of the oven, add chocolate syrup to the icing mix and smother the rolls with it. To make things even better, drizzle chocolate fudge over the top before eating. I love cheat days!
How do you eat chocolate for breakfast? I hope one of these ideas speaks to you and makes your next cheat day a total splurge. Which one are you going to try first?
---
Comments
Popular
Related
Recent