Let's face it, though it may be easier to figure out which foods are organic and pesticide-free, due to lax and confusing labeling standards, it's not always easy to identify food without GMOs (genetically modified organisms). But I can help. There are several brands whose entire line-ups are non-GMO, so if you're ever in doubt, you can rest assured that their items are all food without GMOs. Which are these marvelous brands, and are you already eating some of them? Let's find out.
---
1

Silk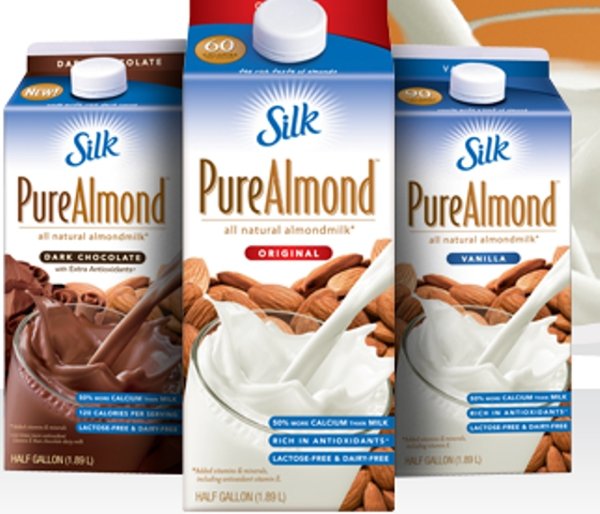 Most known for their alternative dairy products, like soy and almond milk, Silk is one of my favorite brands of food without GMOs. First of all, their products are delicious, no joke, and they're easy to find at even the smallest and mom-and-poppiest of grocery stores. Second, they have literally dozens of non-GMO products, from organic vanilla soy milk to iced latte drinks.
---
2

Annie's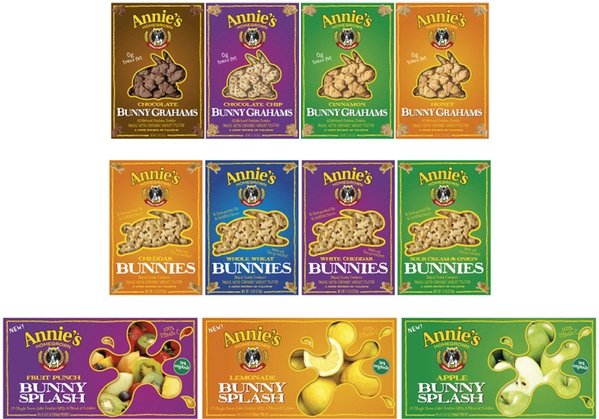 Why is it so difficult to find kid's snacks without GMOs? That's why I'm so pleased that Annie's makes products without GMOs, like their Chocolate and Chocolate Chip Bunny Grahams, Gluten Free Cocoa & Vanilla and Ginger Snap Bunny Cookies, and their Snicker Doodle Cinnamon Sugar Cookies. This is just a list of Annie's non-GMO snacks – the list of their foods is amazingly long, so you can actually feed your family the foods they love, and not worry about what's lurking within it.
---
3

Kashi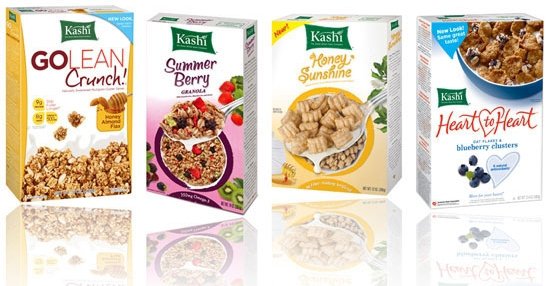 We all know breakfast is the most important meal of the day, so start off each day with a bowl of your favorite Kashi cereal. With a range of more than 20 cereals to choose from, many of which are also organic, there's bound to be a flavor you'll love. Mine is the Go Lean Crunch. Yum!
---
4

Cascadian Farm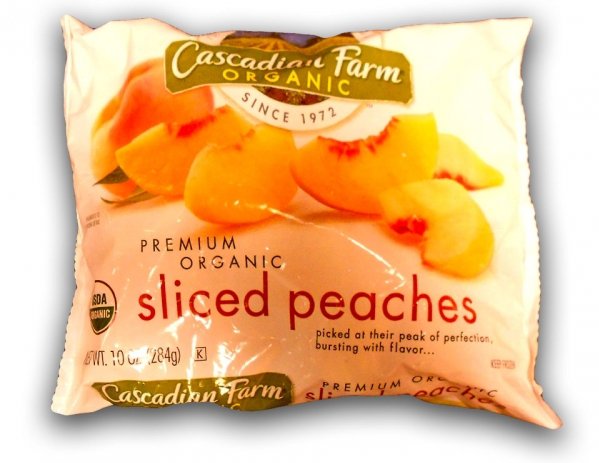 Okay, so really, they only have one product that's already been non-GMO verified – their frozen organic peach slices – but they're easy to find so they can become a go-to fruit staple, especially in winter when fresh organic fruit is hard to come by anyway. Not a fan of frozen peaches? No worries - the brand's entire line up is in the process of being verified, but til then, rest assured that though the verification is pending, every product that carries the Cascadian Farms label is indeed organic and non-GMO. So feel free to fill your cart with all sorts of their tasty noms!
---
5

GoGo Fruit Squeez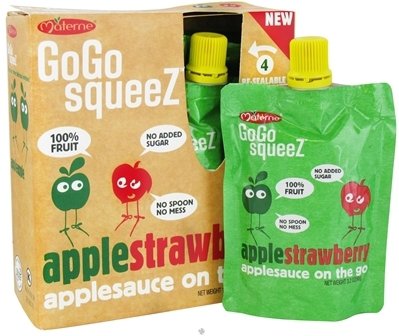 Who knew your kids' favorite snack was already worry-free? There are so many applesauce-based fruit pouches to choose from, including my daughter's favorite, apple-peach applesauce, even the pickiest of snackers will find a few flavors they'll enjoy. Most of the lineup is also organic – double win!
---
6

Alexia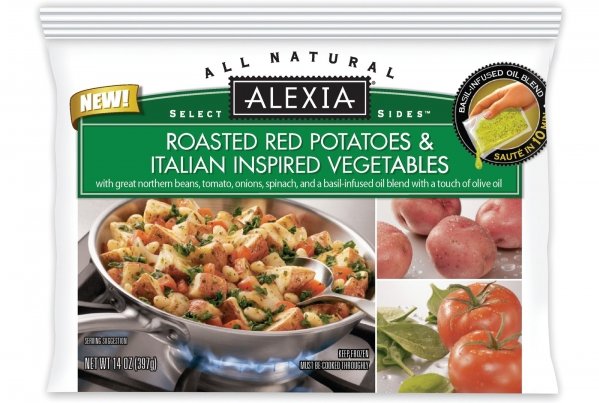 Frozen sides can be so convenient, which is why it's a shame so many of them are loaded with nasty chemicals and GMOs. Not Alexia's sides, though! Their specialty is non-GMO potato sides, and they're so tasty! Swap your Ore-Ida brand frozen potatoes and see if anyone notices – if they do, chances are, they'll comment on how much more they like them!
---
7

Amy's Kitchen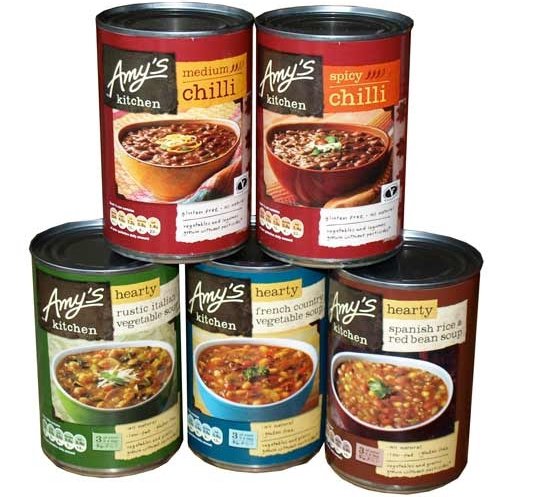 I'm a sucker for soup – in my view, it's the perfect meal on a cold day. That's why I am so excited that one of my favorite organic soup brands is also GMO-free. If you're a soup lover, too, you've got to try the organic minestrone. There's even a light-sodium version!
With so many brands that pride themselves in being non-GMO, and so many of them you might already be using, there's no reason to feed yourself or your family anything less than the best. Which of these common brands is your favorite, or is there another brand you can recommend?
More
---
Comments
Popular
Recent