7 Diet Friendly Restaurants Where You Can Eat Guilt-Free ...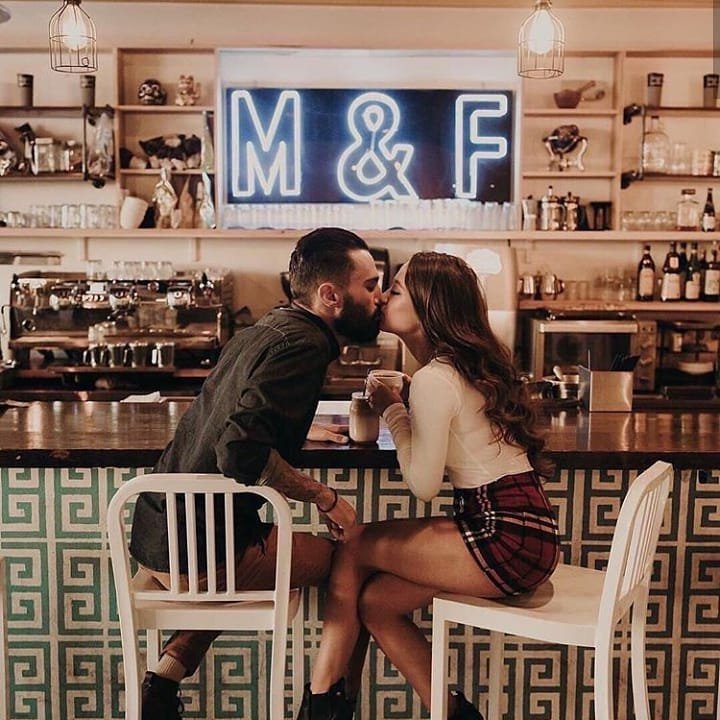 If you're watching what you eat or on a diet, there are some fabulous diet friendly restaurants out there that aren't even marketed as diet restaurants. Even if you aren't on a diet, it is never a bad idea to eat at these places anyway. Most restaurant meals have more sodium, fat or calories than any person needs in a day. Even dishes that seem healthy are prime sources of these ingredients and diet wreckers. Not all restaurants are bad though, and many are more delicious than you could imagine. When it comes to eating out, choose smart places that don't fry foods, or offer plenty of heart healthy and waist friendly options, starting with my favorite 7 diet friendly restaurants.
Possibly one of the best types of diet friendly restaurants to eat at is a steakhouse, with Longhorn Steakhouse being one of my favorites. For starters, they have tons of chicken, fish, and even steak or beef dishes that are actually low in calories, fat, and carbs. My favorite is their Rainbow Trout or Norwegian Salmon. It is lean, heart-healthy, and so delicious! You can also choose from plenty of vegetarian fare, and I'm a huge fan of their asparagus, sweet potatoes and summer squash. When ordering a salad, stick with balsamic dressing, and get it on the side. Also, opt for your potato without butter or sour cream. Try my favorite salad dressing and potato topping, which is salsa! Longhorn's salsa is fabulous and it is low in sodium as a plus. It makes the perfect dressing or topping to many dishes, and they'll give it to you if you just ask! Longhorn also offers a gluten-free menu and you can find the nutritional breakdown of their menu online at : longhornsteakhouse.com.
Ruby Tuesday is a great place to eat if you want good food, and want it to be diet friendly too. I stick with their salad bar and load up on a huge assortent of veggies, edamame and peas for protein, and then get a side of guacamole or salsa to top it off with. They also offer cheese, sunflower seeds, nuts and boiled eggs, along with fruit for the salad bar as well. Plus, you can go back as many times as you like so you don't leave hungry! They also offer plenty of lean meat options from fish to steak, chicken, hamburgers, pork and more. The best way to make sure your meal is healthy is to stick to their low calorie menu, or get a lean piece of protein and choose all your sides without butter or oil. They even have butternut squash, which is a huge favorite of mine! You can find their menu and complete offerings, including current seasonal items online at : rubytuesdays.com.
Another steakhouse to make my list is Outback Steakhouse. Their menu is jam-packed with diet-friendly options, from chicken and veggies, to fish and veggies, or fish and a salad. You can also order a huge salad and sweet potato to make your meal vegetarian if you wish. I highly recommend their crab dip in the summer time if you can get your hands on it. It is completely healthy, and absolutely amazing. If you order an appetizer, stick with shrimp cocktail instead of the Bloomin' Onion or fried shrimp. Any time you eat out, always order your meat grilled or baked instead of fried or sautéed. This cuts down on harmful saturated fats like oils and butter, and ensures you're getting fewer calories. Also, be sure to order your veggies steamed, not topped with butter or oil, and get your salad dressings on the side without cheese or croutons. You can check out Outback's menu and offerings online at oubacksteakhouse.com.
If you're out for lunch, stop by Jason's Deli! They have one of the best looking salad bars I've ever seen. It's huge! You can't leave Jason's Deli hungry, and they've got so many healthy choices to choose from. If you get meats on your salad, never fear about nitrates or too much sodium. Almost all Jason's Deli options are healthy, clean and low in sodium. Opt for water instead of soda or juice and feel free to check out their menu online at jasonsdeli.com.
Olive Garden is another restaurant that is diet-friendly. Sure it doesn't seem that way due to the huge assortment of breads, pastas, pizzas and lasagna, so hear me out. Olive Garden actually does have healthy menu items if you look. Their salmon or plain shrimp is a great lean choice for protein when you add some healthy veggies or salad.They also offer a great grilled chicken entrée with veggies and/or a salad. You can also opt for their unlimited soup and salad, but just be sure to ask for no breadsticks. Check out their menu online at olivegarden.com for a complete nutritional breakdown.
Copper River is another favorite restaurant of mine that caters to healthy eaters. I enjoy their salmon salad or salmon and veggies, but they also offer grilled chicken, shrimp or steak. As long as you stick to their salads or plain veggies as your sides, you should be good to go. They don't use a lot of heavy sauces, and if the entrée comes with one, just ask for them to leave it off. Copper River's menu can be found online at copperrivergrill.com.
I love Bonefish Grill! They have so many healthy choices to choose from, you just can't go wrong. From almost any kind of fish you can imagine, to grilled chicken, and even steak, this place has something for every eater. Many of their sides are also very fresh, such as veggies, salads and soups. I highly recommend their sea bass, which is to die for, if you like fish! You can check out Bonefish Grill's menu online at bonefishgrill.com.
If you have healthy restaurant you like to eat at that might be considered diet-friendly, please feel free to share! I'd love to hear it!
{{#comments_count}} Show Commnents ({{comments_count}}) {{/comments_count}}