Have you heard of all the fun ways to use NuttZo yet? NuttZo is one of my favorite new products. It's a nut butter made up of various organic nuts and seeds, and a peanut-free version is also offered, along with a chocolate flavor. You can also choose from creamy or chunky texture, and my favorite is of course the creamy! Think of this as a healthy nut butter on steroids! It has some of the best nuts and seeds that boost your metabolism, thyroid function, and your mood. The company NuttZo was founded by mother and entrepreneur Danielle Dietz-LiVolsi, who wanted to develop a healthy nut butter that her children could enjoy. She not only did that, but also developed one free of peanuts, for any child out there who's tired of plain old almond butter. NuttZo is made of organic almonds, cashews, Brazil nuts, hazelnuts, chia seeds, flax seeds, and pumpkin seeds. The peanut version also contains peanuts instead of chia seeds and sunflower seeds instead of pumpkin seeds. Both of these versions are completely sugar free and contain no additives or added oils. The chocolate version contains real dark chocolate, and only 2 grams of sugar. All NuttZo varieties are the same calorie wise as other nut butters, averaging 180 calories of heart healthy fats per tablespoon. For all the fun ways to use NuttZo, check out my favorites, and be sure to share any you have with me!
---
1

In Yogurt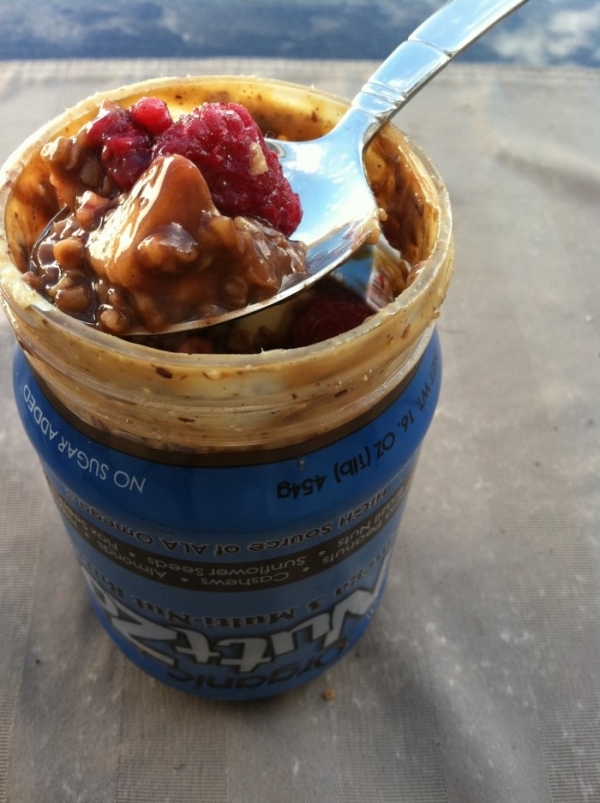 Perhaps one of my most favorite ways to use NuttZo is to add a tablespoon on top of my yogurt at lunch. I like to freeze my yogurt for around an hour first, to get it thick and frosty like ice cream, then remove it from the freezer and top with NuttZo before eating. It's like a mini sundae that keeps me full for hours and boosts my mood and energy! For an extra boost and flavor, top with some cacao or cacao nibs, which is yummy too, along with cinnamon and stevia for a really sweet treat.
2

In a Smoothie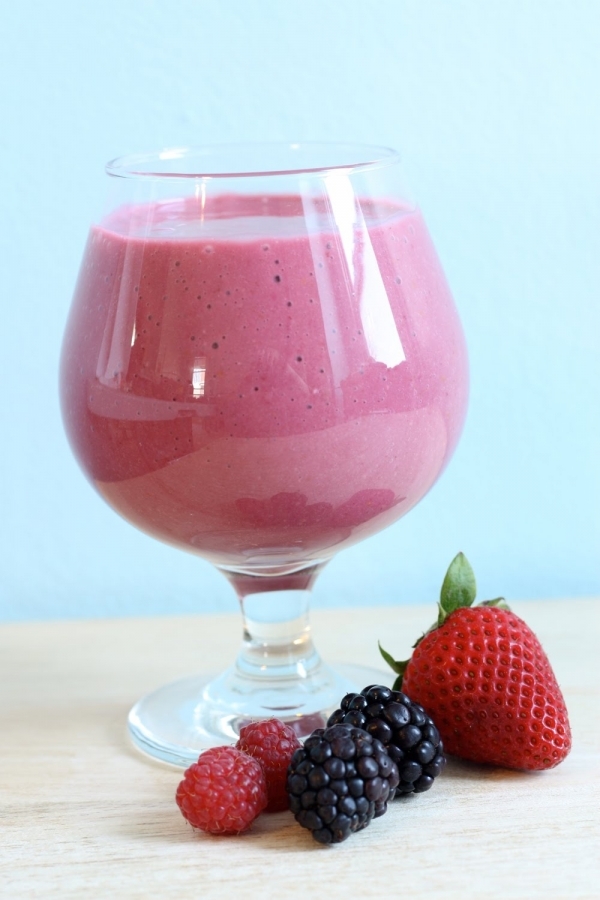 Obviously, nut butters are great in smoothies, as long as you mind your portions. NuttZo takes any smoothie to a whole new level. This nut butter is full of sweet, natural flavor, with no sugar at all. It is quite possibly the best tasting nut butter I've ever had in my life, and smoothies are a great way to enjoy it, for a delicious treat that's actually good for you.
---
3

On a Sandwich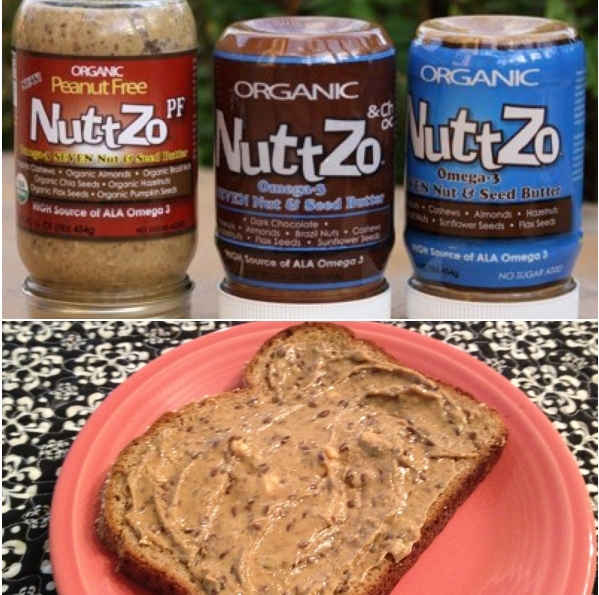 Trade out your usual sandwich with whole wheat bread and peanut butter, and make one with sprouted grain bread or gluten-free bread. Then, add some NuttZo and maybe some fresh strawberries or even applesauce, instead of sugary jams. This is a perfect healthy treat that is incredibly delicious. Fresh sliced bananas work great with NuttZo as well.
---
4

Homemade Energy Bars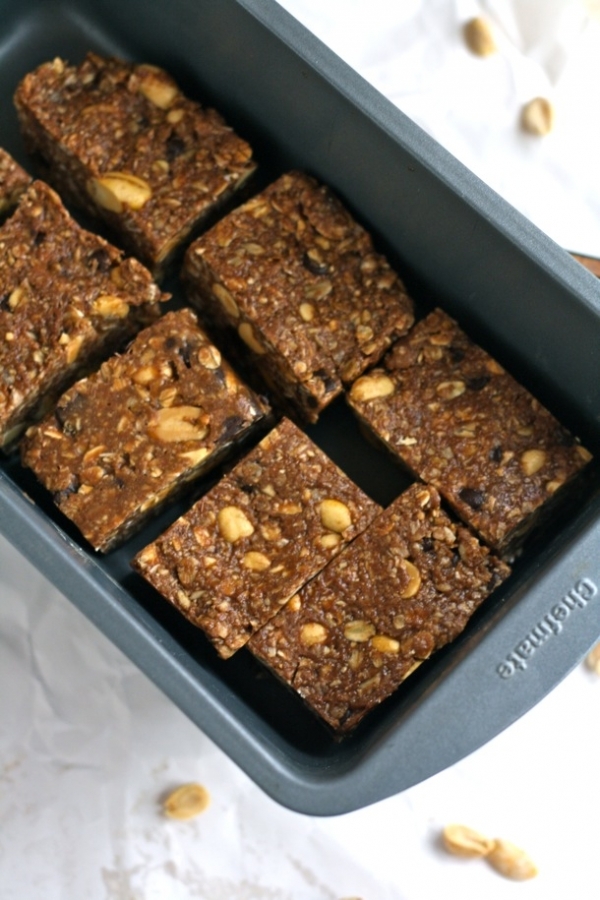 I love making homemade energy bars, especially with NuttZo. Just one or two tablespoons is all you need. Mix up some of your favorite protein powder like raw hemp protein powder, some NuttZo, cinnamon and stevia, a few dates or raisins, some unsweetened coconut shreds, and some oats if you want. Mix it up in the food processor and shape into bars. You can place these in the fridge in little Ziploc baggies, or you can shape them into balls and keep them in a large container. I like to keep mine in the freezer for long term storage, and they're ready to eat right after you remove them from the freezer. These make great on the go bars for times when you're in need of something healthy in a hurry.
---
5

Replacement to Butter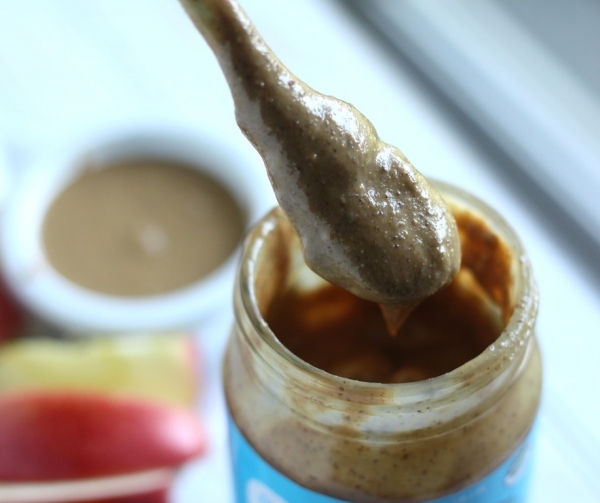 Next time you're baking a sweet treat and see the use of butter, try replacing it with creamy NuttZo instead. You'll get the same fatty texture, but a thicker, denser, and better tasting recipe. I love using this in cakes and such. Plus, even though NuttZo is somewhat thick in the fridge when you're storing it, as it melts it will soften up nicely. This is especially great in muffins and quickbreads, to my experience!
---
6

Stirred into Oatmeal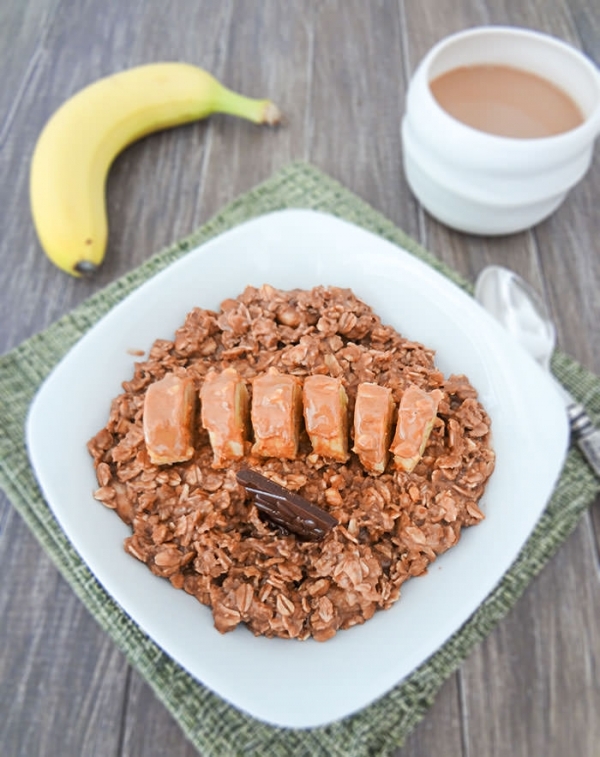 If you like oatmeal every morning, as I know so many people do, add a dollop of NuttZo on top next time! This gives you essential fatty acids and a healthy brain boost for the day. It also stabilizes your blood sugar and tastes amazing!
---
7

No Bake Cookies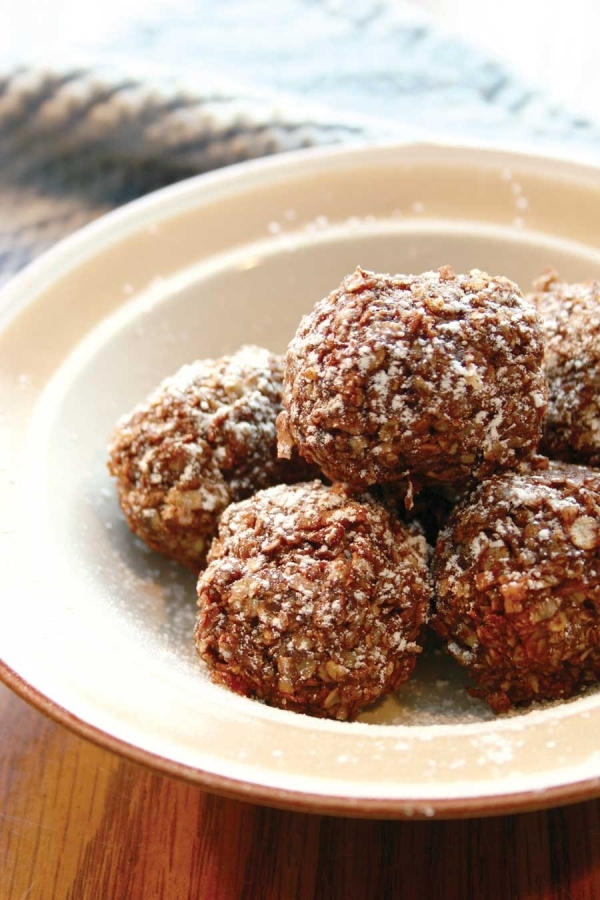 Do you remember those yummy no bake cookies you ate as a child with oats, chocolate, and peanut butter? Try making some with NuttZo next time! Just melt ½ a chocolate bar on the stove in a saucepan until liquefied, stirring often. Then, stir in 1/2 cup oats and 3 tbsp. NuttZo. Let this cool and spoon onto some parchment paper to cool. You could also make these in the food processor if you want, with some cocoa powder, NuttZo, and some oats instead. You'd just probably need to add a little water to get it going, and then shape this into balls to set.
If you've ever used NuttZo, I'd like to hear from you! How do you enjoy this amazing treat? If you haven't ever had NuttZo, please do give NuttZo.com a visit, and buy a jar next time you're at the store, or you can buy it online as well.
---
Comments
Popular
Related
Recent