If the first thing you think of when you hear the word "vegan" is just a massive bowl of bland veggies, think again! Vegans know how to prepare amazing plant-based meals that would even make meat lovers' mouths water!
---
1

Veggie Samosas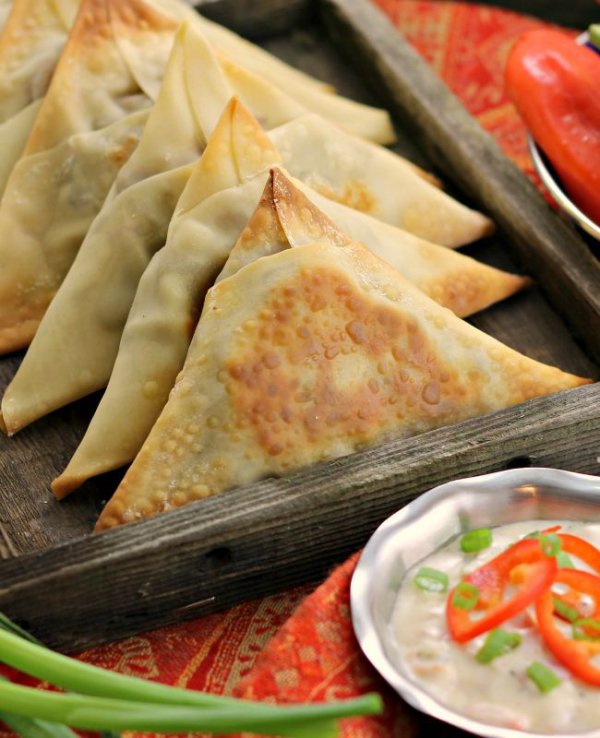 This recipe can be vegan or vegetarian, depending on what you use to wrap up those delicious veggies—egg roll paper or a vegan substitute. Either way, these spicy vegetable samosas are bursting with flavor and make a great appetizer or snack. How excited will your friends be when they come expecting chips and guac and find out you've prepared these tasty hors d'oeuvres for them! This is a dish everyone will enjoy, regardless of their dietary restrictions—as long as they can handle the spice!
Recipe: eathealthyeathappy.com
2

Corn on the Cob with Coconut-Lime Cream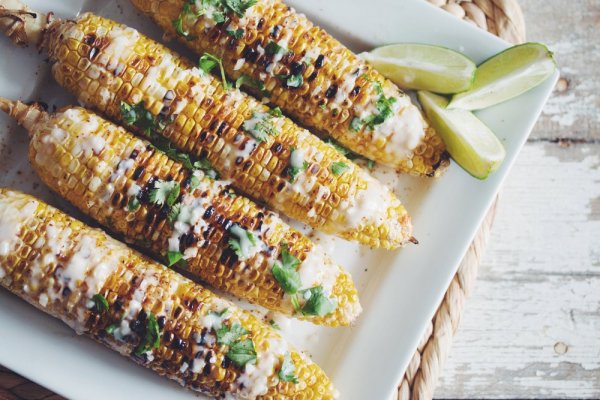 If you're a meat-eater, you probably have that "annoying vegan friend" you have to accommodate BBQ's, especially as we enter the summer months. And if you're that "annoying vegan friend", you're probably tired of surviving off a beer and chips diet at BBQ's. But don't worry, corn on the cob is to the rescue! This recipe is guaranteed to be a hit among people from all different dietary backgrounds, because it's creamy, tangy, and sweet all at once! Plus, corn on the cob is a classic almost everyone loves, this recipe just gives it an extra tasty twist!
Recipe: hotforfoodblog.com
---
3

Pulled Carrot Sandwiches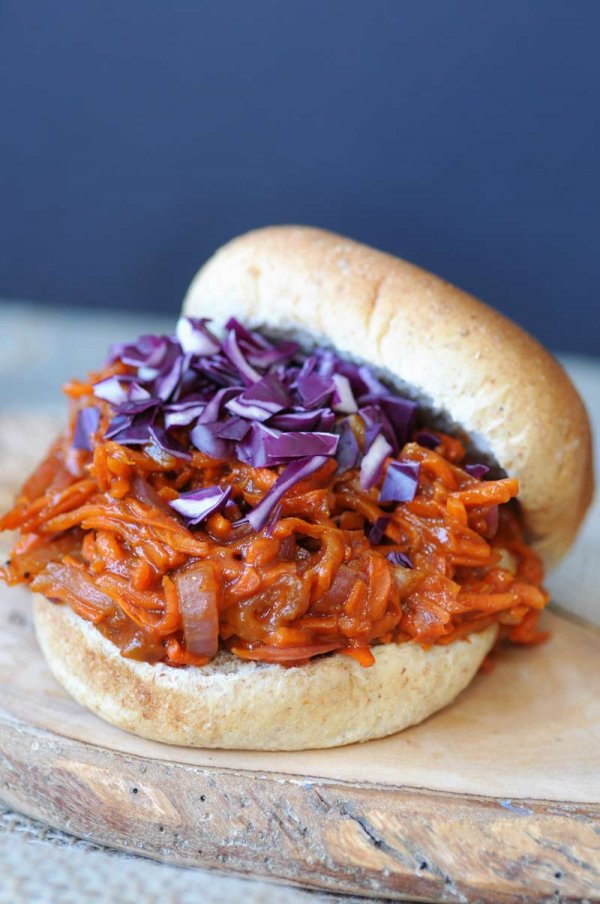 If you are craving pulled pork sandwiches, but need a vegan alternative for whatever reason then look no further! These have all the flavor you love of pulled pork sandwiches and even mimic the texture. But, since they're made with veggies, you get fiber and vitamins instead of grease and fat. I call that a win-win!
Recipe: veganosity.com
---
4

Green Goddess Melt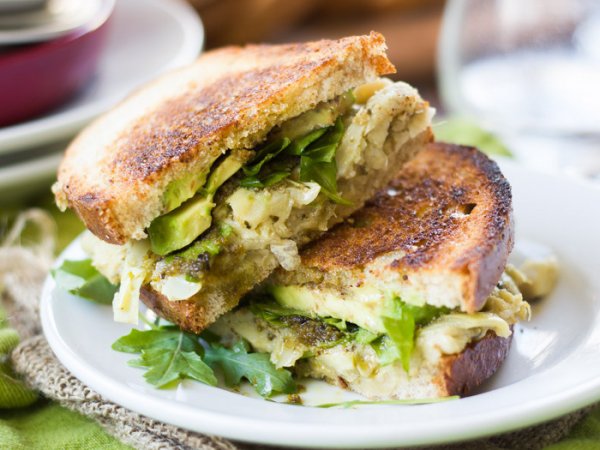 Fans of turkey or tuna melts should definitely try this Green Goddess melt. Instead of meat or fish, this sandwich has avocado—everyone's favorite superfood! This recipe also calls for beans, so you'll get protein along with a ton of green veggies! This is a great lunch recipe to keep you powered through the rest of your day.
Recipe: connoisseurusveg.com
---
5

Zucchini Spaghetti with Avocado Sauce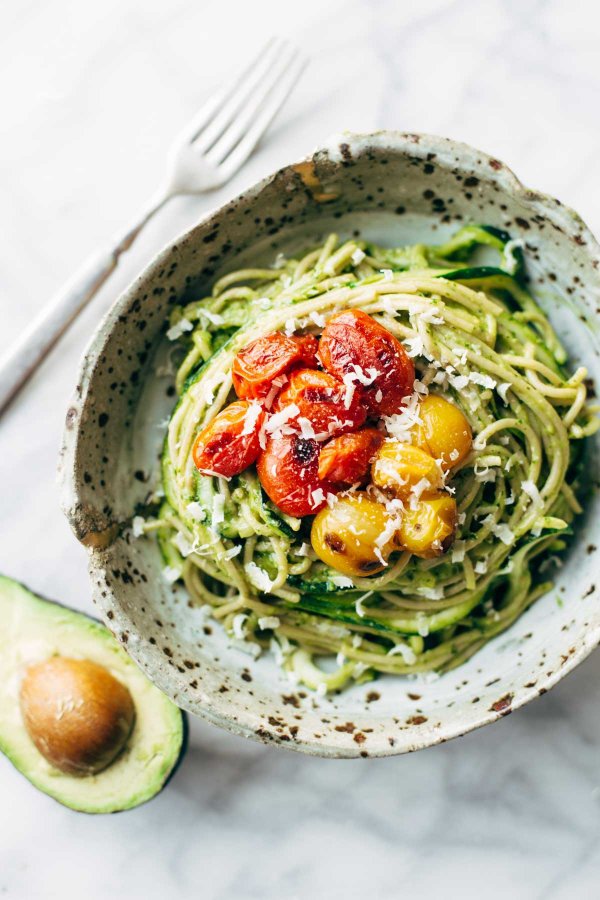 I haven't personally made this recipe, but whenever I see zucchini spaghetti on a menu in a restaurant I have to order it! Using zucchini instead of wheat pasta saves so many calories and adds fiber and nutrients. Plus, in my opinion, it tastes just as good if not better! The avocado sauce is creamy, and juicy, sweet tomatoes on top make this recipe the ideal vegan spaghetti substitute!
Recipe: pinchofyum.com
6

Thai Naan Pizza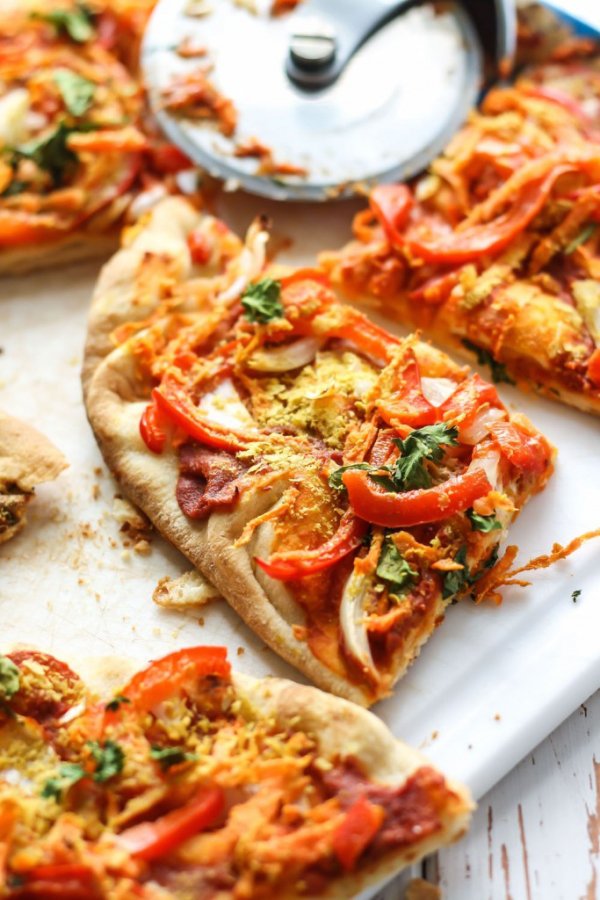 Thai, naan, and pizza are three of my favorite words! Seeing them all together gets me beyond excited. And, as an added bonus, this recipe is vegan! But this dish is a prime example where vegan does not equal bland or gross. This dish is definitely a flavorful crowd-pleaser that you and your friends or family will love.
Recipe: fitmittenkitchen.com
---
7

Chocolate and Salted Caramel Tarts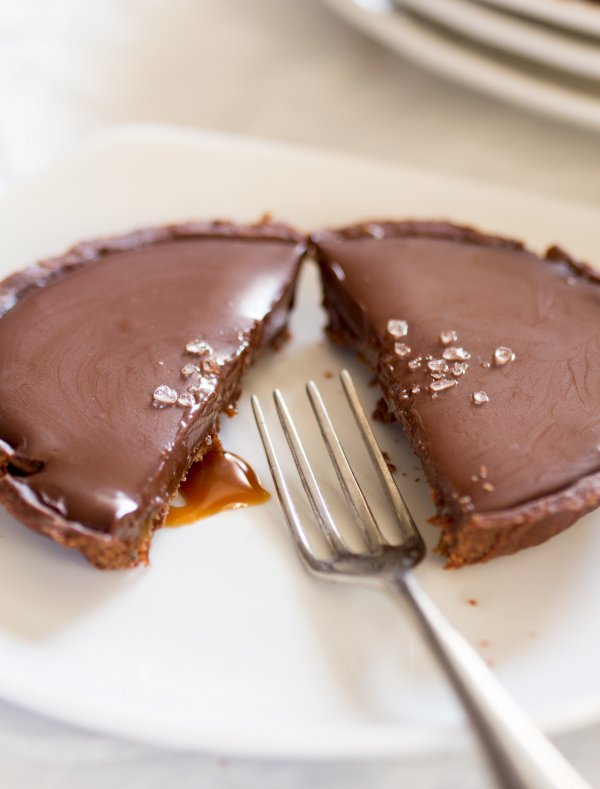 You can't forget dessert! This decadent dessert is rich, sweet, and just salty enough to leave your tastebuds craving more. Plus, it's vegan... so that means it's healthy, right? I think I'll take two!
Recipe: lazycatkitchen.com
Whether you're vegan, carnivore, or somewhere in between, I'm sure you'll find that one of these recipes satisfies your palate more than you thought possible! Which one of these recipes has your mouth watering?
---
Comments
Popular
Related
Recent