I am a big fruit fan and who knew there were so many fabulous things to do with fruit! We all know how important it is to eat a diet rich in vegetables and fruit but fruit doesn't need to be boring. There are so many things to do with fruit and here are just a few of them.
---
1

Grill It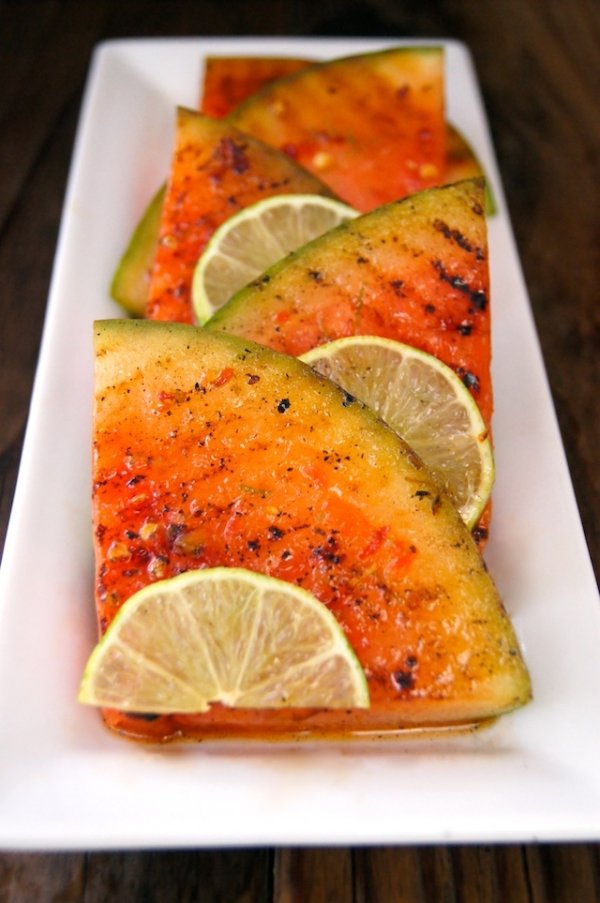 Grilling is one of my favorite things to do with fruit. Cooking fruit over a high heat will concentrate its flavors and caramelize its naturally occurring sugars. There are certain fruits which work perfectly grilled. These include pineapples, plums and peaches. Just cut your desired fruit in half and remove the seeds or pits. Soak the pieces in water for about ten minutes then brush with melted butter. Ensuring the flame is on a medium setting, place the fruit on the grill and cook. Keep turning the fruit until it's browned.
2

Toast Top It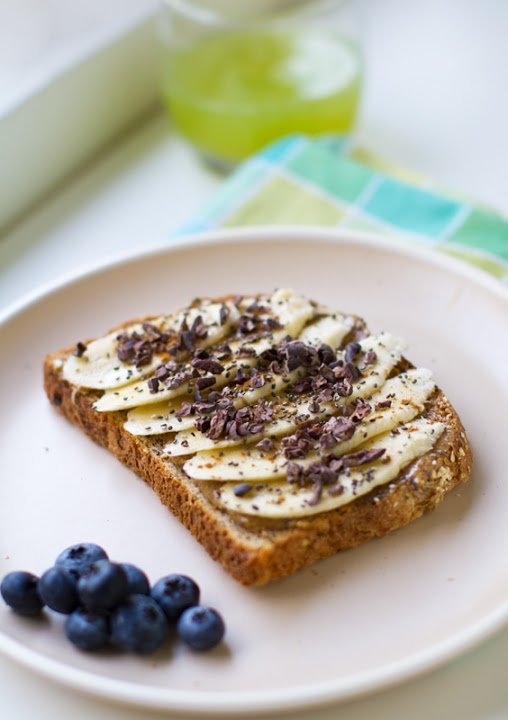 One of my favorite snacks is almond butter with chopped banana on toast. Fruit can make a fabulous fruit topper and banana is my favorite one. Sprinkle some seeds and cinnamon or nutmeg for a super healthy snack and perfect post workout mini meal.
---
3

Fry It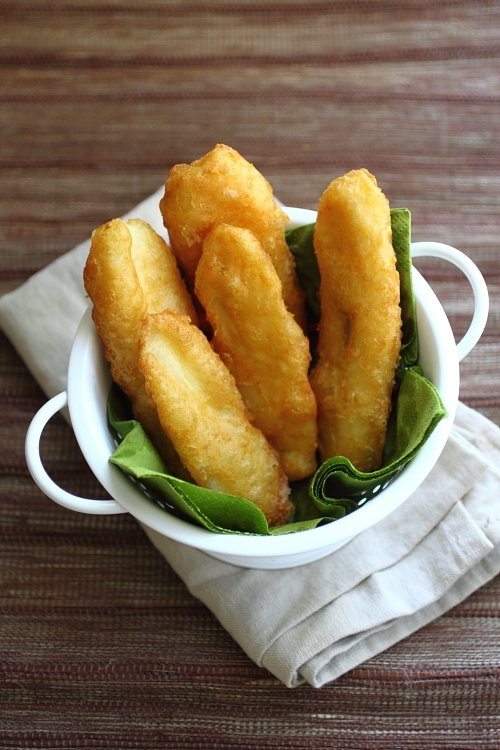 Forget about the diet for just a moment. How about some fabulous fruit fritters? These taste great with a nice dollop of vanilla ice cream and make a delicious and easy dessert. Banana and pineapple are my favorite fruit fritters.
---
4

Dip It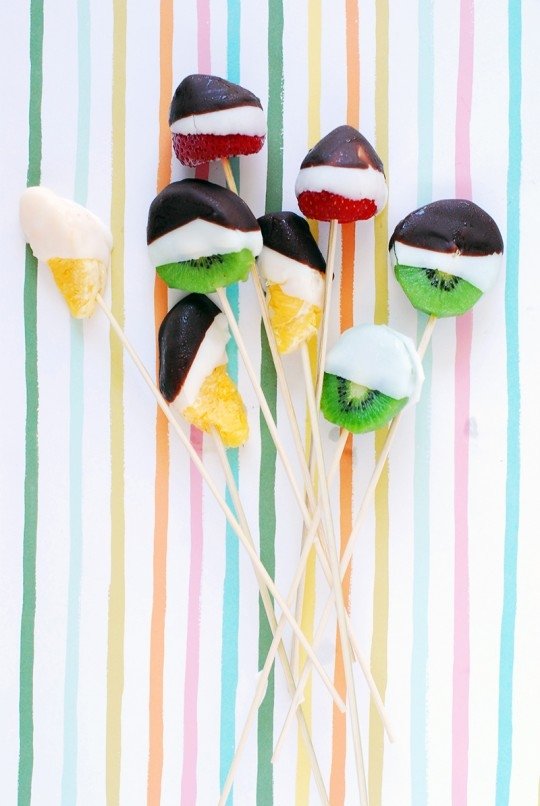 How about dipping your favourite fruit in chocolate. They make a delicious sweet treat and are partially healthy. Surely the healthy fruit counteracts the sinful chocolate. Well, that's what I tell myself anyway!
---
5

Freeze It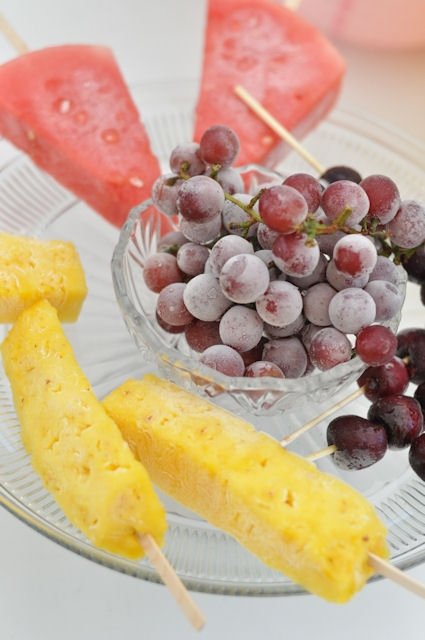 We all know that eating ice cream every night is going to do some damage to the waist line. Fear not, an alternative to ice cream is frozen fruit. I love munching on frozen banana pieces or frozen grapes when I'm watching the TV.
6

Stew It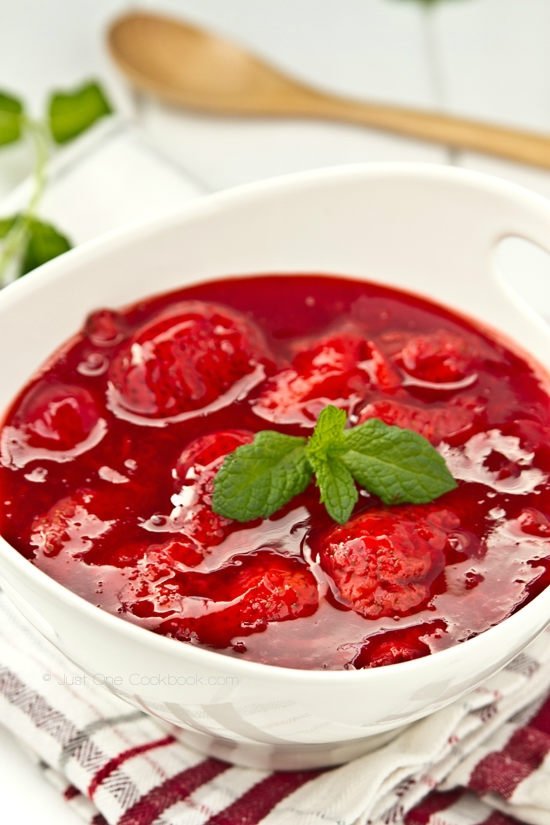 Making a fruit compote is another great thing to do with your fruit. It basically involves adding a little water and heating the fruit and water to make a delicious sweet treat that you can add to oatmeal and low fat greek yoghurt.
---
7

Bake It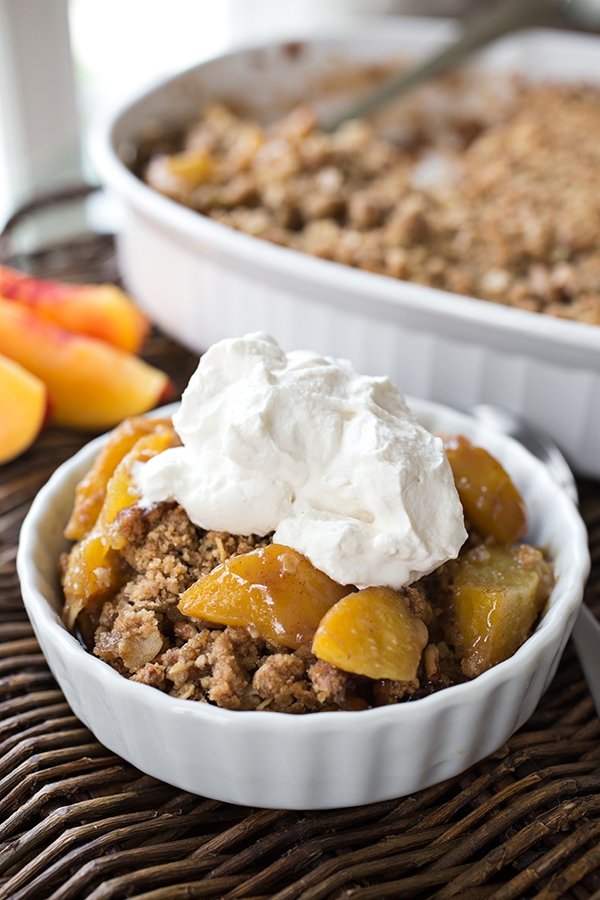 Hands up if you love baking. I love adding fruit into my bakes. From blueberry muffins to a delicious apple pie, there are so many things you can do to add fruit to your baking. Due to the fact that fruit is rich in water, it will stay moist when slowly baked at a low temperature. The fruit and juices cook together in the same dish, retaining much of its nutritional value. It's super simple to do too. Just place some pieces of fruit in a greased baking dish and add a sprinkle of nutmeg, cinnamon, cloves and a delicious crumb topping made with brown sugar, oats, nuts and flour. Bake for half an hour and enjoy with a big dollop of mascarpone, or Greek yoghurt if you're going for the healthier option!
---
8

Sprinkle It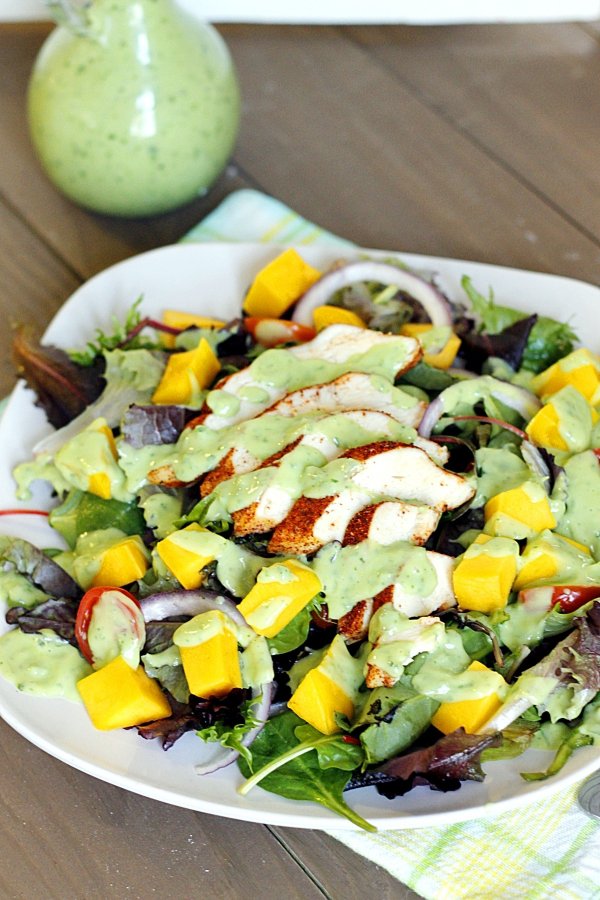 Add a touch of fruit to your cereal and salads. I love sprinkling a hand full of blueberries on my oatmeal or cereal and it doesn't have to stop there. Why not sprinkle some fruit on your salads too. Shredded apple or coconut work perfectly on salads. Mix savory with sweet for a fabulous summer salad with a fruity twist. Chicken and mango work perfectly together too.
---
9

Salsa It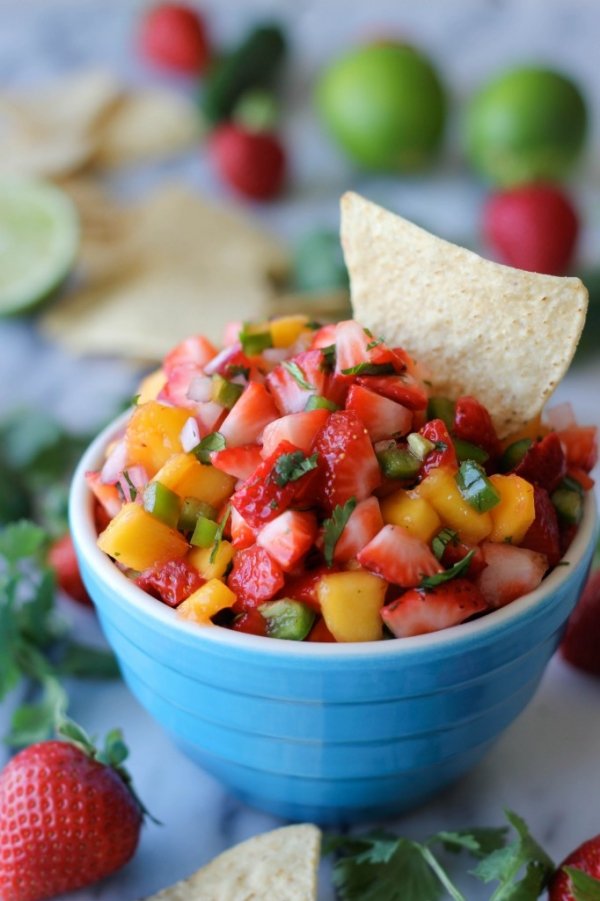 I once watched a 'Freaky Eaters' episode where a man had an addiction to maple syrup. He literally ate it with EVERYTHING. It was disturbing. However, he managed to wean himself off the sweet stuff with a range of different healthier alternatives. One of them was a fruit salsa. So how about making a salsa from your favorite fruits. The most obvious fruity salsa we consume is a tomato salsa, but there are other salsas you can try. Mango and peach salsas are my favorite and both are delicious with sweet and savory dishes.
---
10

Preserve It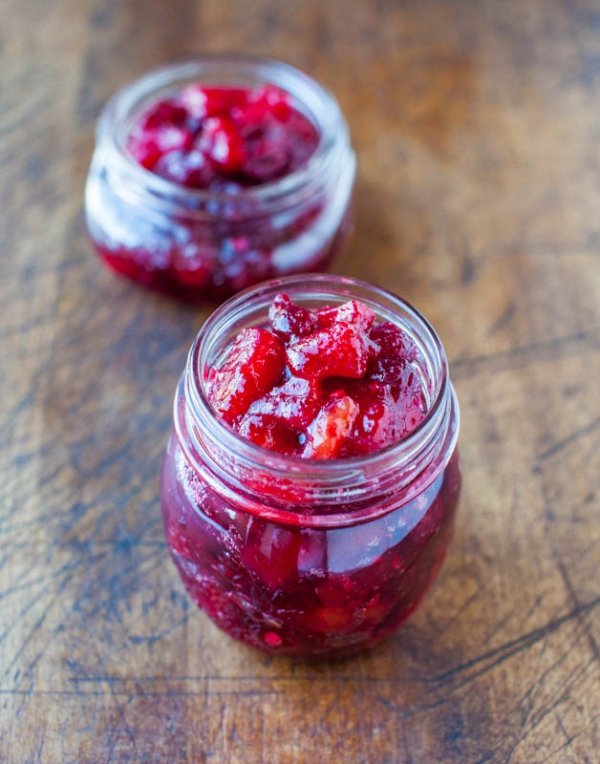 Making pickles and preserves is another great way to use your fruit too. Of course, it does mean that sometimes quite a lot of sugar needs to be added in order to 'preserve' the fruit but it's probably something you won't consume in huge quantities, so enjoy.
---
11

Blend It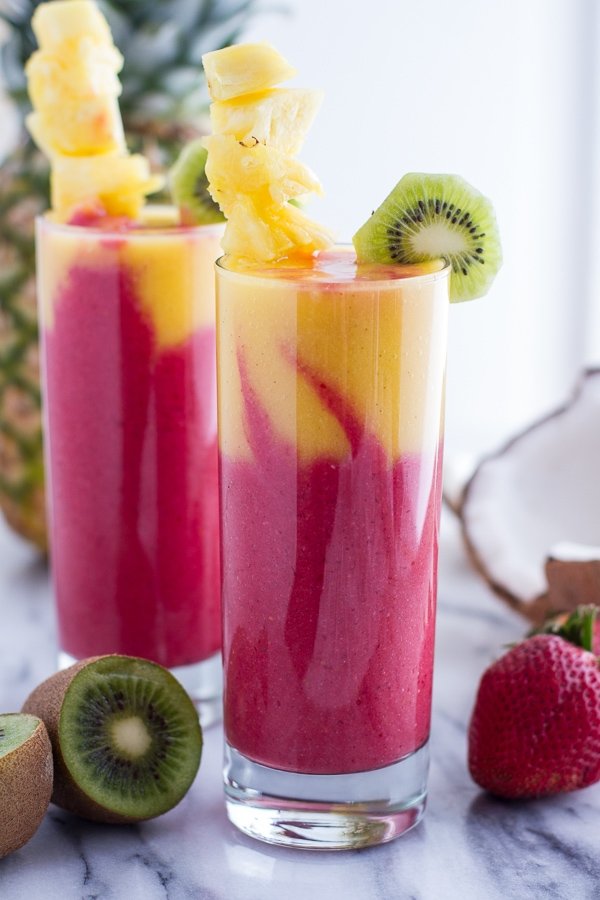 How about making a delicious smoothie with your favorite fruit. It's another fabulous thing to do with fruit that can also be 'eaten' on the go.
---
12

Barbecue It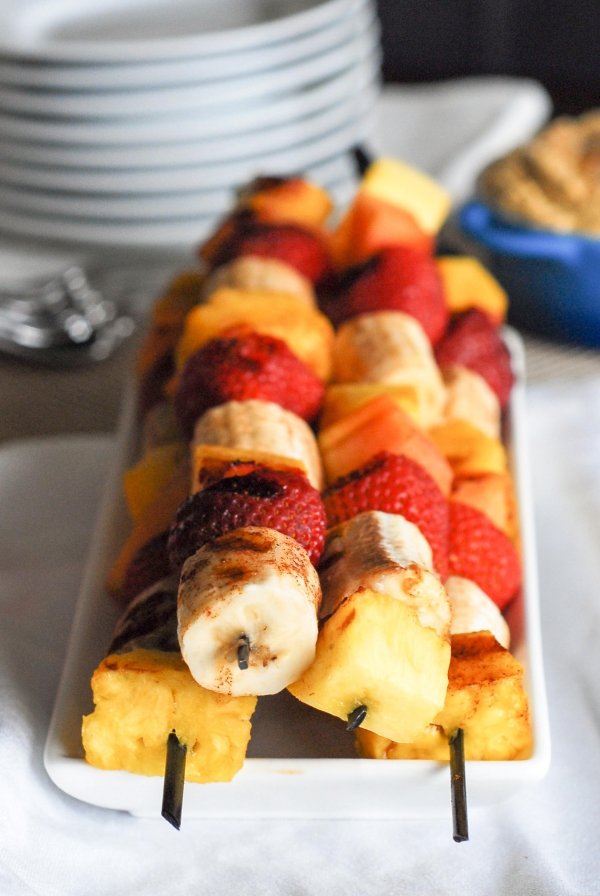 Yes, you heard correctly. How about barbecuing your fruit. You can make some beautiful and colorful fruit kebabs with your favorite fruit and they make a great display at any barbecue.
---
13

Poach It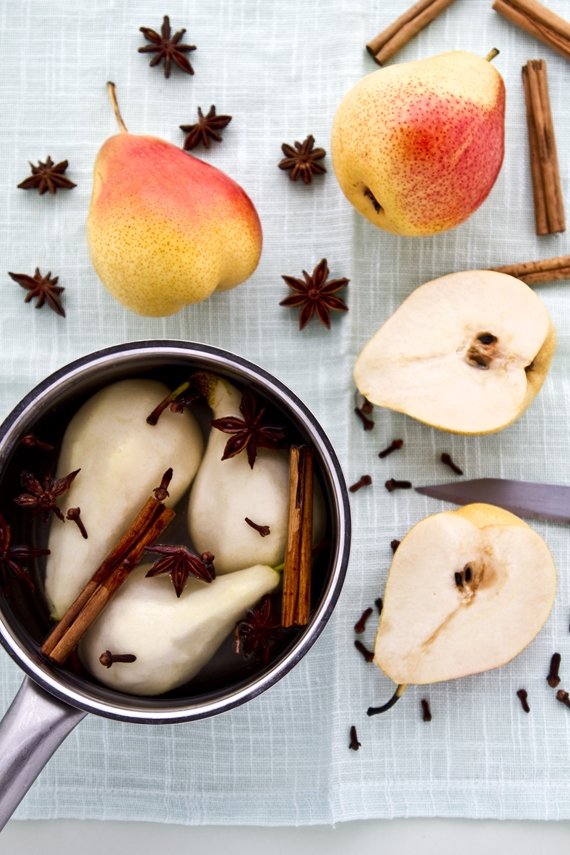 It's not only eggs and fish that taste great poached. Fruit can be poached too. Not only does it enhance the flavor, it softens the texture. Just place the fruit, halved or whole, into a saucepan keeping any edible skin on. Add some water sweetened with a little honey or if you want something a little more boozy, add wine and simmer the fruit until soft. I love to add some nutmeg, vanilla and cinnamon too.
These are some of my favorite things to do with fruit. Do any other fruit fans have any fabulous and fruity ideas?
---
Comments
Popular
Related
Recent