There are so many foods you can pickle, and some of them are my favorites. Pickling is pretty easy to do and with the range of choices, you can keep an array of tasty snacks on hand to satisfy a craving day or night. There are loads of recipes out there, so I recommend experimenting to find the pickling recipes you love best. In the meantime, get a load of the options you have by reading through my list of foods you can pickle. You won't be sorry, I promise.
---
1

Cabbage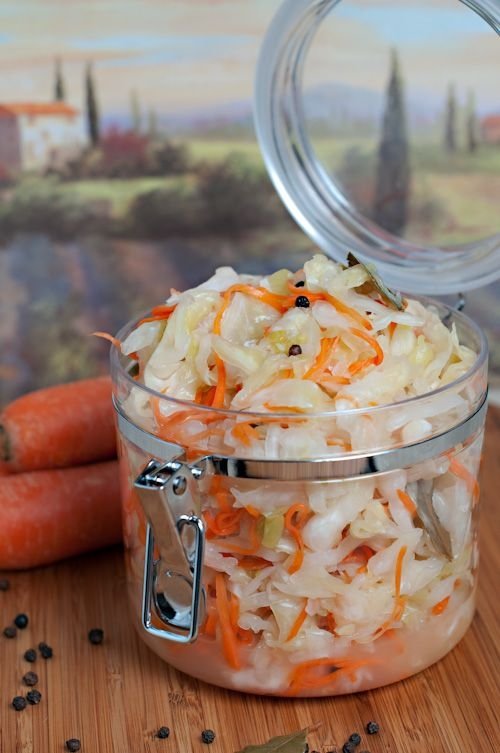 Otherwise known as sauerkraut, this is one of my favorite foods you can pickle. Cabbage is affordable and easy to grow in your garden. It doesn't last forever fresh though, so pickling it gives you a backup. Sauerkraut works wonderfully with pork chops and tastes great piled on a hot dog too. Keep a few jars around because you're going to want it all the time.
2

Watermelon Rinds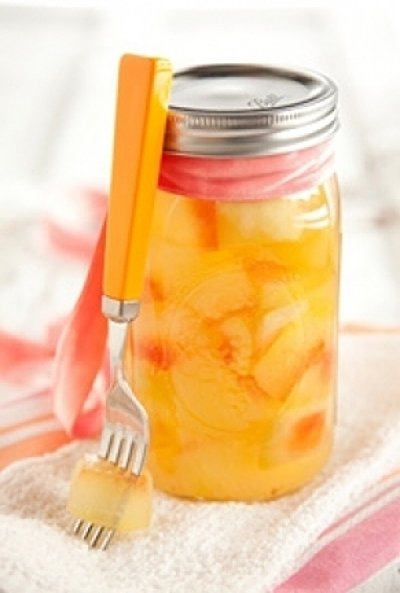 I know this sounds strange, but you can find pickled watermelon rinds at many grocery stores. It's most often used as a relish or condiment for cooked meats, particularly pork. Add some to a pulled pork sandwich or a shredded pork taco and you'll see why it makes so many lists of yummy foods to pickle. Let me know what you think.
---
3

Grapes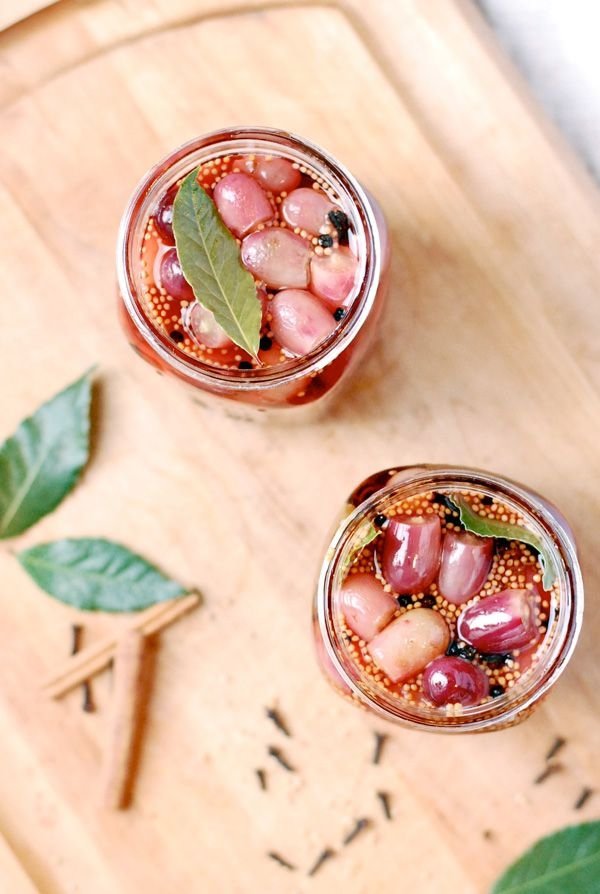 I haven't had the chance to try pickled grapes yet, but I want to. They are often pickled with cinnamon or nutmeg, so they make a great topping for ice cream or pie. You might think they are so good, you just eat them plain. They also work great on biscuits or pancakes, or so I'm told. I can't wait to give them a try!
---
4

Carrots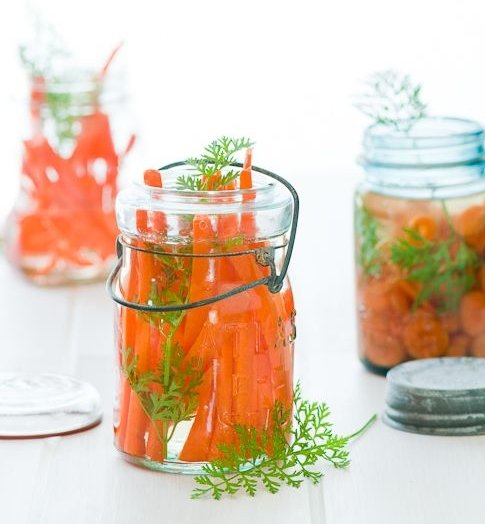 I love pickled carrots combined with pickled jalapenos. The combination is great on fish tacos, but it also adds flavor and heat to taco salad or burritos. It's really good cold, so I like to add it to meals just before serving so it doesn't get too warm. Pickled carrots are a great way to ramp up tuna salad and burgers next time you have a backyard barbecue too.
---
5

Jalapenos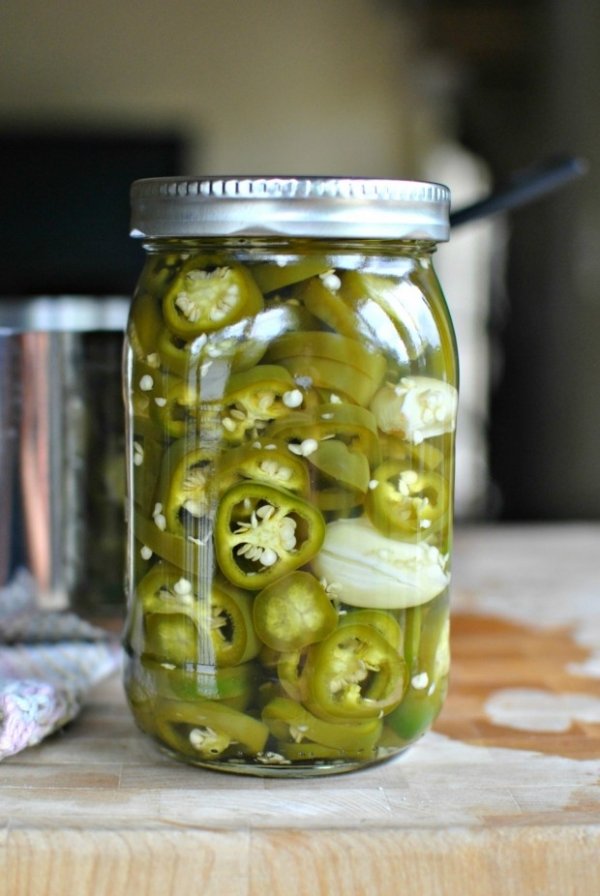 Speaking of jalapenos, you can pickle them too! Nothing tastes better on a plate of cheese and bean nachos than sliced jalapenos. They're pretty easy to make so you can prepare them with peppers from your own garden and keep them handy at all times. Mix them with cream cheese for a tasty cracker spread or add them to burgers for a bite that can't be beat.
---
6

Cauliflower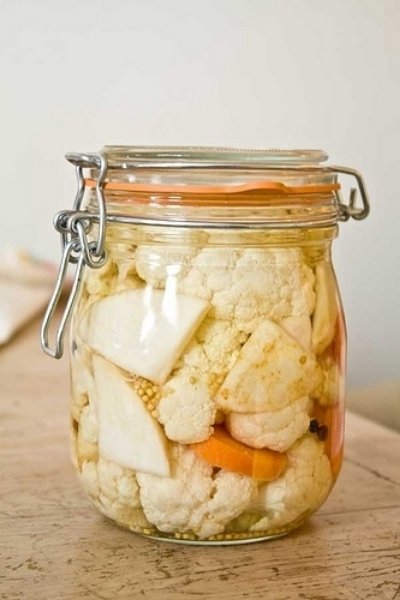 I love cauliflower plain or roasted, but pickled cauliflower is something I love too. It makes a great condiment for hot dogs in place of sauerkraut or combined with it. I love to chop pickled cauliflower and put it on muffaletta sandwiches or grilled goat cheese paninis. It adds just the right amount of crunch and tanginess.
---
7

Okra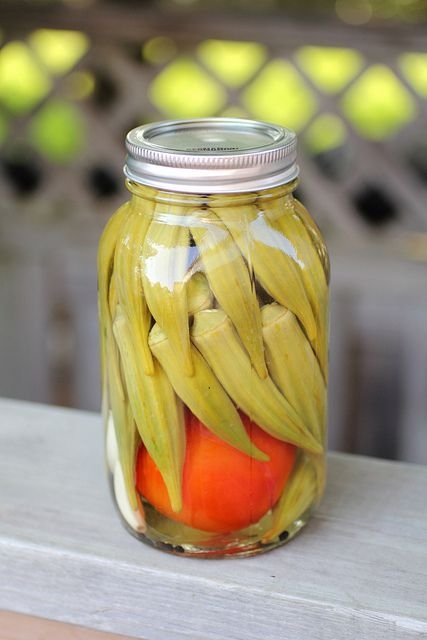 I absolutely loved pickled okra. It's a great summertime treat for any meal. Add the okra to hot dogs or hamburgers for a yummy alternative to dill pickles. Okra is also a stand-alone item that I like to serve with cheese and olives for an appetizer. It's different from what you see at most parties, but it always impresses my guests.
What's your favorite pickled food? I would love to be domestic enough to pickle my own garden items, but I can't find the time? Any tips?
---
Comments
Popular
Related
Recent