There are so many French pastries to try in Paris. One of the things I really appreciate in Paris is the variety of options in patisserie. In every corner, you can reach a bakery (boulangerie) that offers delicacies that you would not be able to resist.
France has one of the best and refined cuisines in the world and patisserie is not an exception. Many pasty chefs open their boutiques sharing their unique touch and original creations. I will share with you some of the best French pastries to try in Paris.
---
1

Macarons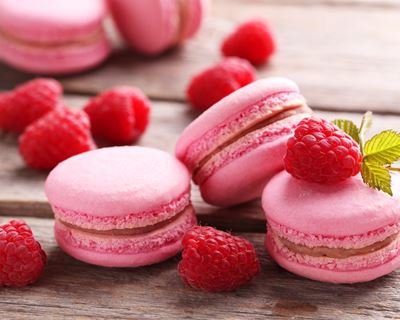 This is an undeniable favorite. If you come to stay in Paris, trying a macaron is a must. They are on offer everywhere in the shops and even supermarkets. However, a glamorous selection is to be found in few renowned boutiques: La durée, Fauchon and Pierre Hermé.
La durée is an expert in the subject. The house is a success story with a classical collection of flavors such as pistachio, caramel, coffee or raspberry. The packaging is chic and their boutiques are well designed.
Fauchon is another house that built its reputation on chocolate. They offer a variety of choices of macarons as well.
Pierre Hermé is a topper in the list of macarons boutiques. I personally love this brand. They offer creative and classic flavors that change throughout the year. I highly recommend this one.
---
2

Paris Brest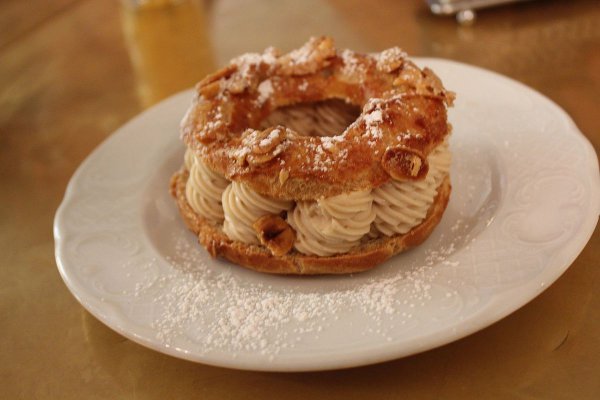 Another typical French dessert is the Paris Brest. The Paris Brest was created by Louis Durand at Maisons Lafitte, a suburban castle, in 1910. He was inspired at the time by the cycling race Paris to Brest and back. It takes the shape of a crown as a reminder of the cycling event and is made of puff pastry filled with praline mousseline and decorated with flaked almonds and powdered sugar.
You can try the original version at the Durand Pâtisserie, 9 avenue de Longueil, 78600 Maisons-Laffitte a modern one at La Pâtisserie des rêves, 93 rue du Bac Paris 75007
---
3

Religieuse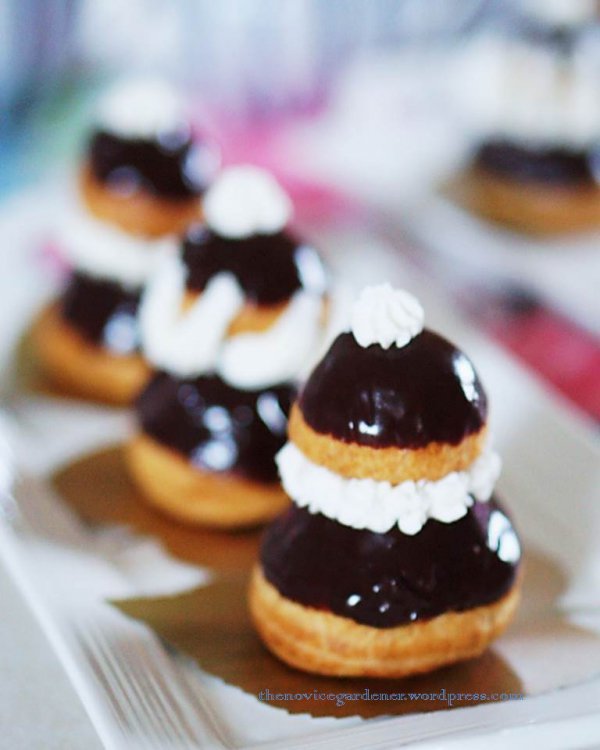 An intriguing name as you may expect: "Religieuse" means the religious. This dessert was the creation of a Parisian café called Frascati in 1856. The first version was different from the actual patisserie. It evolved from a puff pastry filled with custard to a round shaped pastry filled with custard and flavored with caramel, vanilla or chocolate.
Savour one of the best Religieuse at the house of Rollet Pradier, 6, rue de Bourgogne 75007 Paris.
---
4

Saint Honoré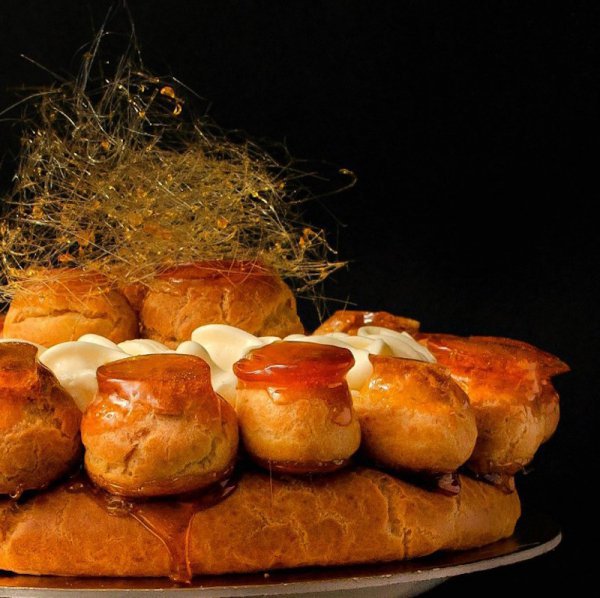 Created by Chiboust in 1840, this rich dessert is named after the street where the Chiboust bakery was located, Saint Honoré Street in Paris. Round or rectangular shaped, I love the sophistication that the visual gives and the complexity of taste it offers. This is a must to pamper yourself with or to share.
I suggest Dalloyau, 6 rue de Lota - 75016 Paris, for a version of the Saint Honoré that is close to the original recipe or Mandarin Oriental, 251 rue Saint-Honoré 75001 for a refined one.
This is not an exhaustive list and the city is fusing with creative and original delicacies from talented pastry chefs.
Links :
---
Comments
Popular
Related
Recent