One of my favorite things to do is make gluten-free breads for my kitchen. Though I'm not diagnosed with Celiac Disease, a clinical disorder preventing me from consuming gluten for medical purposes, I do try to avoid it however possible for easier digestion. I may not have an official allergy to gluten, but for the most part, I have smoother digestion and more energy when I avoid it. Luckily for me, that's not too hard since I love gluten-free baking. I try to use the healthiest gluten-free ingredients I can find. Anyone can go to the store and find gluten-free products, but some of these are worse nutritionally than their gluten-containing counterparts. I've rounded up my favorite 7 gluten-free breads to share with you to show you how easy it is to make your own breads at home. Many of these take little time, and only use a few ingredients. Others can get more extensive, so pick whichever one works for you, your taste preferences, and your budgets. Enjoy!
1

Gluten Free White Sandwich Bread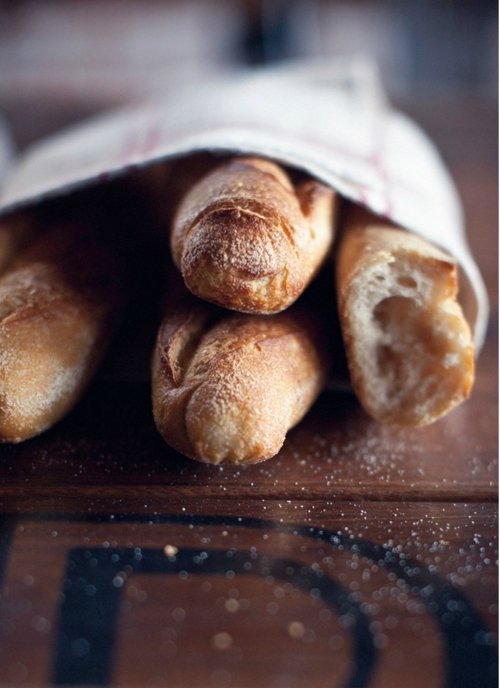 Probably my favorite recent recipe of my collection of gluten-free breads is a grain-free white sandwich bread by Danielle at the Against All Grain blog. This bread uses cashew butter as a base to create a white appearance and a neutral flavor. Technically, you could use any nut butter you wanted here, but if you used a darker nut butter, say almond butter, the results would be darker. Either way, this is one of the best tasting and easier recipes of the bunch. I've tweaked it only to lower the sugar content since I don't like a sweet bread for my sandwiches. Feel free to add more sweetener if you do. Enjoy!
Serves: 10-12 slices
Ingredients:
3 eggs
2 egg whites
1 cup cashew butter, organic and unsalted- such as Artisana Organic brand
1 tsp. pure stevia extract such as NuNaturals brand)
pinch of salt
¼ cup coconut flour (don't use a substitute!)
1 tsp. baking soda
2 tsp. apple cider vinegar
¼ cup unsweetened, plain almond milk
Directions:
First, preheat your oven to 300 degrees. Place a pan of water in the bottom of the oven rack. This will help your bread rise. Next, in a blender, blend add the egg yolks from the eggs and leave the egg whites in another bowl. Add the other egg whites to the bowl with those egg whites. After you add the egg yolks to the blender, add in the cashew butter and stevia. Blend just to combine. Add the almond milk and blend again, along with the apple cider vinegar. In a large, separate bowl, put your coconut flour, baking soda, and salt and toss just to combine, getting out the lumps. Set aside. Grab your bowl of egg whites (total of 5) and using a handheld mixer, beat until thick and fluffy when peaks form. This might take up to five minutes and works best in a deep glass bowl. When peaks start to form, set aside. add the cashew butter mixture from your blender to the dry ingredients. As soon as the baking soda hits the apple cider vinegar, this will start to react so do this gently, yet pretty quickly. Stir just to combine and gently stir in your egg whites so your egg whites don't fall. This will help the bread to rise better than just beating it all together. Stir to combine. Sit aside. Grease a loaf pan with coconut oil and pour in your batter. Make sure the oven is completely preheated at this point and put your bread batter in the oven. Bake 45 minutes and don't open the oven door during baking time so it can rise correctly. After 45 minutes, if it's golden brown, it's done. If not, let it cook in 5 minute increments until it's golden brown on top, no longer than 55 minutes. Remove and let it cool on the counter for 10-15 minutes. Pry the sides away from the pan with a knife and let it sit 10 more minutes. Flip it over on a glass plate to cool, or serve warm. You can wrap this in plastic wrap or foil wrap and keep it in the fridge for one week, but I bet it won't last you that long! It's delicious and so hearty paired with some natural jam and almond butter! Enjoy!
Source: againstallgrain.com.
2

Paleo Bread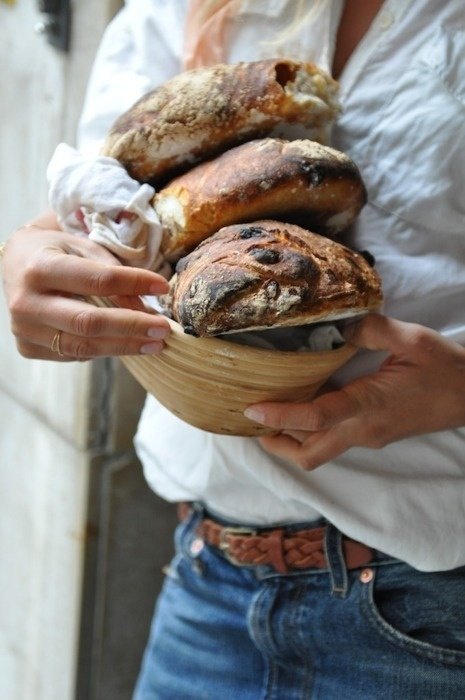 Though most gluten-free bread recipes are technically Paleo, meaning they contain no grains or dairy, not all are. Yet, this one is one of the simplest that requires the least ingredients. I use it all the time in my own kitchen, and it's to date one of my favorites. Make some of your own and smear on some raw almond butter. It's divine as breakfast, or as a snack!
Serves: 10-12 slices
Ingredients:
1 cup coconut flour (I like Let's Do Organic and Coconut Secret brands)
2 tsp. psyllium husks
½ cup egg whites from carton
1 cup water
¼ cup almond milk, unsweetened and plain
1 tsp. sea salt
2 tsp. baking soda
2 tsp. apple cider vinegar
Directions:
Preheat the oven to 350 degrees. Mix all the dry ingredients in one bowl. Mix the wet ingredients in a separate bowl. Add the wet ingredients to the dry mix and stir slowly, for several minutes, allowing the liquids to soak up the dry ingredients pretty well. Let this sit for a moment and grease a bread loaf pan with coconut oil. Place the batter in the pan and place the pan in the oven. On the bottom rack of the oven, place a small, oven proof safe pan of water, just about halfway full. This helps the bread to rise. Bake the pan in the center of the oven on the top rack, and make sure the top rack isn't on your broiler shelf, but around the middle of the oven. Bake for 40-45 minutes until golden brown on top. Remove and let it cool on the counter before slicing. This keeps in the fridge for about one week, and in the freezer for one month. I like to slice this after it's cooled and freeze individual slices wrapped in foil and then placed in a Ziploc bag for easy grab and go servings. They take just a few minutes to thaw on your counter or a couple hours in the fridge.
Source: soulfulspoon.com
Trendinig Stories
More Stories ...
3

Close to Traditional Sandwich Bread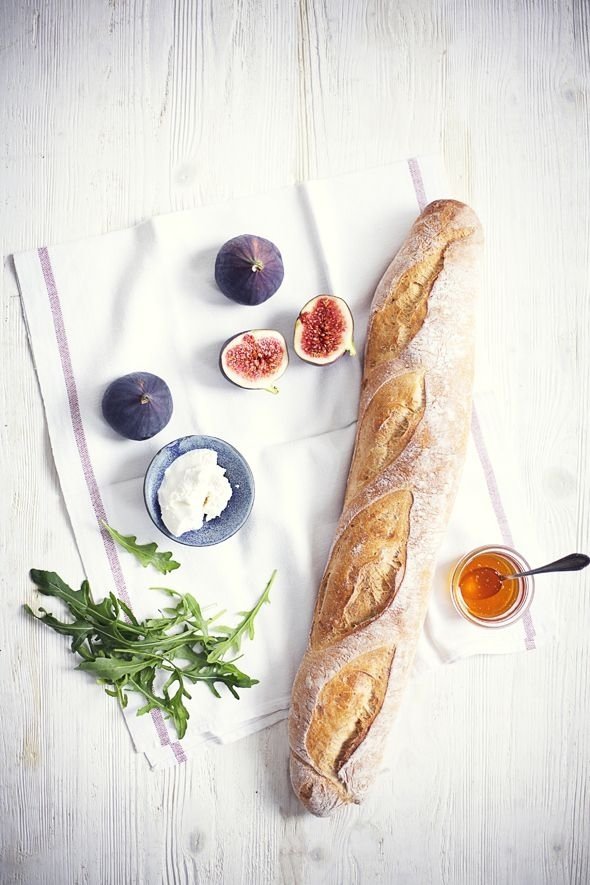 This gluten-free bread recipe is made for those who want the closest replacement to typical yeast sandwich bread. If you avoid yeast breads, pick one of the other recipes here, but if you enjoy typical yeast bread and just want it gluten free like your normal white sandwich bread, this is the recipe for you. Enjoy with peanut butter and jelly, tuna, egg salad or some turkey, lettuce and mayo. Either way, this is one sandwich recipe you're sure to love!
Serves: 12-14 slices
Ingredients:
1 Tbsp. active baking yeast (not nutritional yeast)
1 tbsp. sugar
1 ½ cups of room temperature water (about 105 degrees)
2 1/2 cups of Bob's Red Mill Gluten Free Flour Mix
2 tsp. xanthan gum or glucomannan
1 tsp. salt
3 eggs (if making it vegan use 3 tbsp. whole flax seeds and 9 tbsp. warm water)
1 ½ tbsp. olive oil or canola oil
1 tsp. apple cider vinegar
Directions:
Preheat your oven to 375 degrees. In a bowl, mix the yeast and sugar together. Add the water gently and stir in. Let this sit as you mix the rest of the ingredients. You'll see bubbles start to form as the yeast interacts with the sugar. If you don't, this means the yeast is bad and old, and you need to get a replacement immediately. Be sure your yeast hasn't expired before you start baking to prevent this. Meanwhile, combine the gluten-free flour, xanthan gum or glucomannan with the salt in a large mixing bowl and stir well. In a third bowl, whisk the eggs, oil and vinegar until the eggs are frothy. At this point, the yeast mixture will have foamed up, much like beer does, so pour the two liquid mixtures into the flour mixture. Blend the dough with a mixer or a whisk quickly for 4-5 minutes. Grease a loaf pan with coconut oil or more olive or canola oil, and scoop the dough into your pan. Sit the pan on top of the hot oven until it starts to rise for around 20 minutes. You want it to be high enough to reach the top of the pan, so let it sit there until it reaches this point. Then, place in your oven and bake 35-45 minutes until golden brown on top. Don't overbake. Let it cool and slice as you wish and serve.
Source: glutenfreecookingschool.com
---
4

Amazing Apple Bread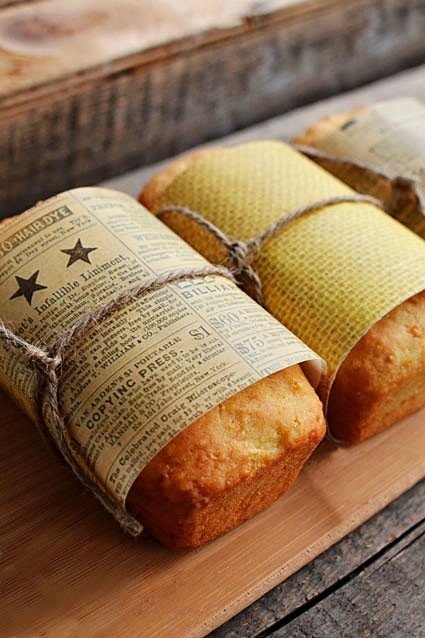 This recipe is one I make on a regular occasion during the cooler months. It's especially great topped with some almond butter or unsweetened apple butter as a dessert or breakfast alternative. If you use coconut flour it would be grain free, but you would need to add 2 more eggs to your recipe. Otherwise, you can use a traditional gluten-free mix you can buy at the store, as it's listed here in the ingredients below. Enjoy!
Serves: 8-10 slices (about 1 inch thick)
Ingredients:
1 ½ any gluten-free all purpose blend (Bob's Red Mill or Glutino make great ones)
1 cup of brown sugar or your favorite sugar alternative (I use NuNaturals baking stevia)
1 tsp. baking soda
1 egg, beaten, or 2 whites
⅓ cup either melted coconut oil or real butter, melted
1 cup unsweetened applesauce or apple butter
Directions:
Preheat your oven to 350 degrees. In a large bowl, stir all your dry ingredients together. In a separate bowl, add your liquid ingredient together and stir well. Add the wet to the dry and whisk with a spoon or a handheld mixer, just to combine. Don't over mix. It should be like a pudding consistency at this point. Grease a loaf pan with coconut oil or butter and pour in your batter. Bake for 45 minutes to one hour and let it cool on the counter. Before baking if you want, you can sprinkle a little cinnamon on top if you wish. This makes a delightful taste, a pretty browning effect, and it makes your house smell great! Let this cool for at least 30 minutes in the pan before removing.
Source: glutenfreeforjen.com
---
5

From Scratch Sandwich Bread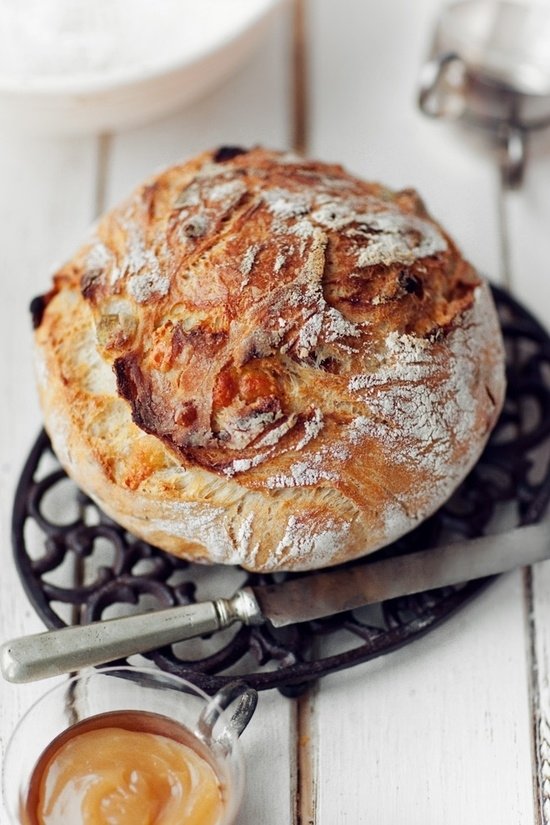 If you're not into gluten free mixes you buy at the store, or you already have a good supply of gluten-free baking ingredients on hand, be sure to try this recipe. It's a lengthy recipe, but it cuts out the need for a store mix if you want to replicate the effects of one of the mixes you'd buy at your local market. It also produces a really great replication of typical gluten-free breads you would buy at the store. Because of the brown sugar used and the other ingredients, it resembles a wheat flavor and texture that's heartier, like regular sandwich bread. If that's your kind of thing, this recipe is one you'll love!
Serves: 12-14 slices
Ingredients:
¾ cup of tapioca starch (found on the gluten-free baking aisle or section at your store)
1 ¾ cup of brown rice flour (same section of your market)
½ cup potato starch (also found in the gluten free baking section)
3 tbsp. whole golden flax seeds
1 ½ tsp. xanthan gum (you can find this online much cheaper than in stores through iHerb or Vitacost)
1 tbsp. active yeast (not nutritional yeast) - also found in the baking section
1 ½ tsp. sea salt
2 tbsp. coconut sugar or light brown sugar
1 tbsp. honey or molasses
3 large eggs, room temperature
¼ cup any oil you like
1 cup unsweetened almond milk, plain- not vanilla
Directions:
Mix all your dry ingredients together in a bowl and stir well with a spoon to combine. Be sure everything is thoroughly mixed. Add the rest of the ingredients in the order listed to the bowl and grab your hand held mixer. Mix on low speed for 30 seconds to combine. If you don't have a handheld mixer, transfer everything to your blender and blend on low for 10-15 seconds just to combine. Remove the batter from the bowl or the blender and let it sit five minutes to thicken. Scrape the batter/dough onto a piece of plastic wrap about 12"x12" big. Wrap the plastic wrap around the dough to form a ball and let this sit in a warm area ( like near a preheated oven for at least 1-2 hours to rise. Preheat your oven to 350 to help this process and to prepare for baking. After 1 hour, if the dough has risen, pat it back down to deflate it with your hand or a spatula to flatten back out. Grease a loaf pan with oil or butter, or you may use pan spray. Flatten the dough into the pan and leave it alone for 20-30 minutes in the same spot you left it in before to rise again. After 30 minutes, gently remove the plastic wrap so the dough doesn't deflate. Do this very slowly. It will be sticky and that's fine. Just be gentle! Bake in the pan for 50-55 minutes. It should be a deep, dark color on top. If you're using a dark pan, reduce baking time to 50 minutes max. Remove from the oven, leave the bread in the pan, and let it cool at least 10 minutes before carefully turning it over on a glass plate, or your counter, then flipping rightside up to finish cooling. Let it cool completely before you slice it, at least one hour after your remove it from the pan. You can slice and wrap it in foil and then put it in the freezer, or you can freeze individual slices in Ziploc bags for easy single servings. Thaw for 10 minutes on your counter if using this way. It will last for one week just as is in your fridge if you don't want to freeze it, or 2 days on your counter. Enjoy!
Source: freeeatsfood.com
---
6

Really Easy Almond Flour Bread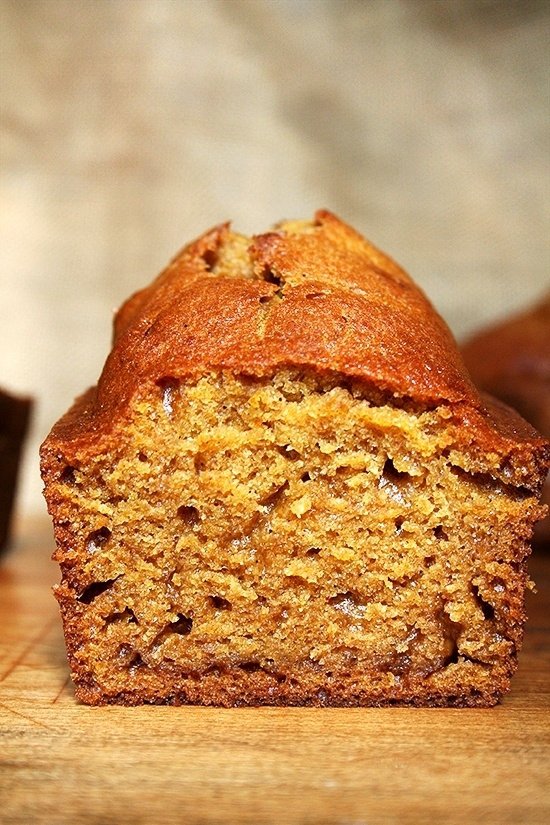 If you're a fan of the gluten-free blog Elana's Pantry, this recipe is similar to her favorite almond flour bread recipe. I've changed a few things, but based my recipe off her original one, which is linked below. Both are great forms of gluten-free breads using almond flour, which is low glycemic and a great, dense gluten-free baking flour. It's also grain-free, making it Paleo and Specific Carbohydrate Diet (SCD) friendly. Enjoy like you would your own favorite bread and be prepared for a phenomenal flavor. Enjoy!
Serves: 10-12 slices
Ingredients:
¼ cup coconut flour
1 ½ cups almond flour
¼ cup ground flaxseed (golden flax makes a pretty bread)
1 ½ tsp. baking soda
¼ tsp. sea salt
1 tsp. pure stevia extract (I like NuNaturals)
4 whole eggs
¼ cup melted coconut oil or butter
2 tsp. apple cider vinegar
Directions:
Preheat the oven to 350 degrees. Grease a large loaf pan with coconut oil. Sit aside. In a large bowl, mix all your dry ingredients together. In a separate bowl, combine your wet ingredients together. Stir the wet into the dry slowly, allowing the coconut flour to be completely absorbed. Stir well to make sure you have no lumps. Pour the batter into the prepared pan, scraping out all the batter out of the bowl. Smooth the top of the batter down with a spoon to level out in the pan. Bake at 350 degrees for 35-40 minutes, or until golden brown on top. Insert a toothpick in the center to see if it comes out clean to make sure it's done. Remove when done, and let it cool at least 15 minutes on your counter away from the oven in the pan. DO NOT REMOVE. After this, invert it onto a plate to cool, or a cooling rack. Allow it to cool one more hour, or until slicing. It will keep on the counter for one day and in the fridge for one week. Alternately, you can slice it and freeze individual slices for easy single servings. Top with butter, jam, or nut butter, or make sandwiches with it. If you want, you could also bake this in muffin pans if you wish too.
Source: ediblesoundbites.com
---
7

Gluten Free Pumpkin Cake for One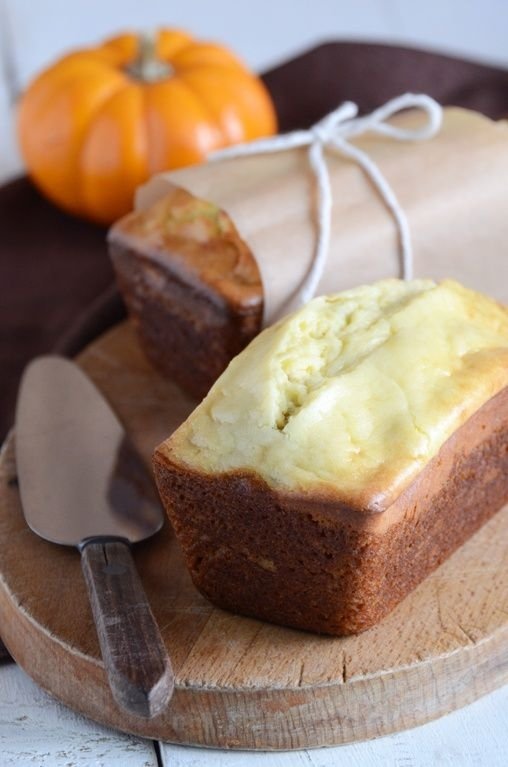 Okay, technically this is a mini pumpkin cake recipe, but if you're like me, cake and bread are one in the same and you have love for all things cakey and bready, right? I mean to me, carbs are carbs, but the great thing about this recipe is that it is actually low carb, yet still so tender and cake-like in texture. Thanks to coconut flour, the magic happens in 3 minutes and will send you over the moon, I promise! Make this for yourself, or make a larger batch and bake it into a loaf pan as directed below. Either way it's pretty amazing!
Serves: 1
Ingredients:
2 T. coconut flour
2 T. pure pumpkin puree
¼ t. ground cinnamon
¼ t. pure vanilla extract
1 tsp. pure stevia extract (I like NuNaturals)
¼ cup. unsweetened, vanilla almond milk
unsweetened apple butter or coconut butter, for topping, optional
Directions:
Place your coconut flour, cinnamon and stevia in a bowl and toss to combine, working out the lumps. Add the almond milk, pumpkin puree, vanilla and stir a few minutes to incorporate well. The coconut flour will soak up the liquid pretty quickly, and this is fine. It thickens as it sits, so stir slowly as not to leave out any lumps. Grease a mini ramekin with coconut oil. Pour the batter into the cup. Microwave for 3 minutes, until the cake has risen. Insert a toothpick to make sure it's done and you'll know it's done if the toothpick comes out clean. Let it cool for a couple of minutes and top with apple butter, coconut butter, or even Greek yogurt for a protein boost. To make this into a loaf pan, double the ingredients by 8 and bake in a preheated oven at 375 degrees for 50 minutes. Enjoy!
Source: mangiablog.com
Baking gluten-free breads just takes a few times to get the hang of it. After that, trust me, you'll be trying every recipe you find once you see how easy it is! Have you ever tried to make a gluten free bread recipe?
---
Comments
Popular
Related
Recent