Grilled chicken marinades are my go-to for BBQ parties because chicken is relatively cheap compared to beef - I can feed a crowd without going broke. However, plain, boring chicken isn't that much fun, so it's nice to give yours some flavor, both to make it delicious, but also to wow your guests. Try out these grilled chicken marinades next time you host a party and let me know what you think.
Table of contents:
1

Hawaiian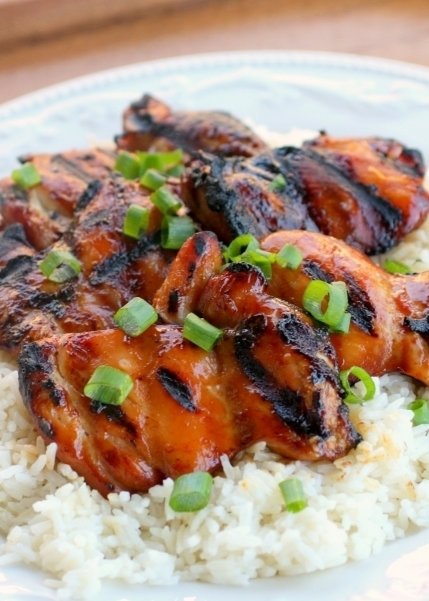 Hawaiian flavors pair so well with chicken, which makes this one of the tastiest grilled chicken marinades you'll find. Serve this with fresh fruit and steamed rice and you'll have a meal to write home about.
Ingredients:
½ cup pineapple juice
2 tablespoons ketchup
2 tablespoons soy sauce
1 ½ teaspoons ginger, peeled and minced
2 minced garlic cloves
4 chicken breast halves
Cooking spray
¾ teaspoon salt
¼ teaspoon black pepper
2 cups cooked rice
¼ cup chopped fresh cilantro
Directions:
Combine the pineapple juice, ketchup, soy sauce, ginger and garlic in a large zip top bag, reserving a ¼ cup. Add the chicken and chill for 4 hours. Remove the chicken and season with salt and pepper. Cook the chicken, basting with the marinade as you go. Serve with rice and cilantro.
2

Honey Lime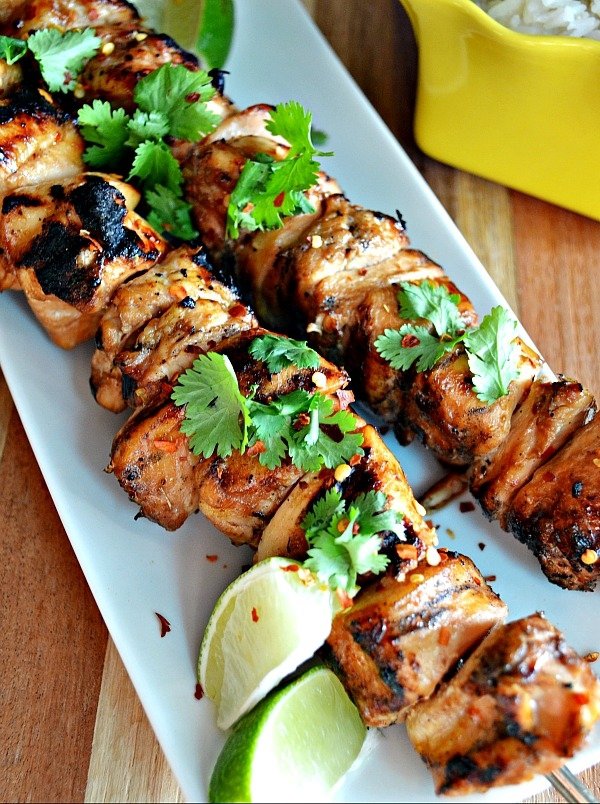 This is a refreshing marinade that works really well with chicken. The flavor infuses so well when you grill the chicken and you can serve this with virtually anything.
Ingredients:
¼ cup olive oil
¼ cup lime juice
Zest of 2 limes
2 tablespoons honey
1 teaspoon salt
1 teaspoon pepper
½ teaspoon cayenne
Directions:
Combine all the ingredients and marinate the chicken in the mixture for several hours before grilling.
3

Honey Soy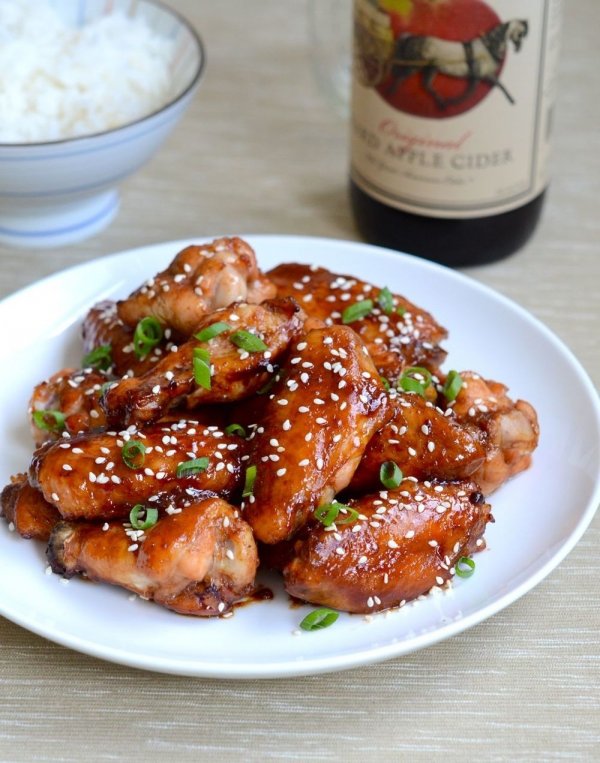 You'll see honey in a lot of marinades because it works so well with meat. It's also easy to mix and match with plenty of other ingredients. Here, it melds with soy for a flavor that can't be beat.
Ingredients:
¼ cup honey
¼ cup soy sauce
2 tablespoons sake
Directions:
Combine the ingredients and marinate the chicken for at least 30 minutes, and up to overnight.
4

Crazy Chicken Marinade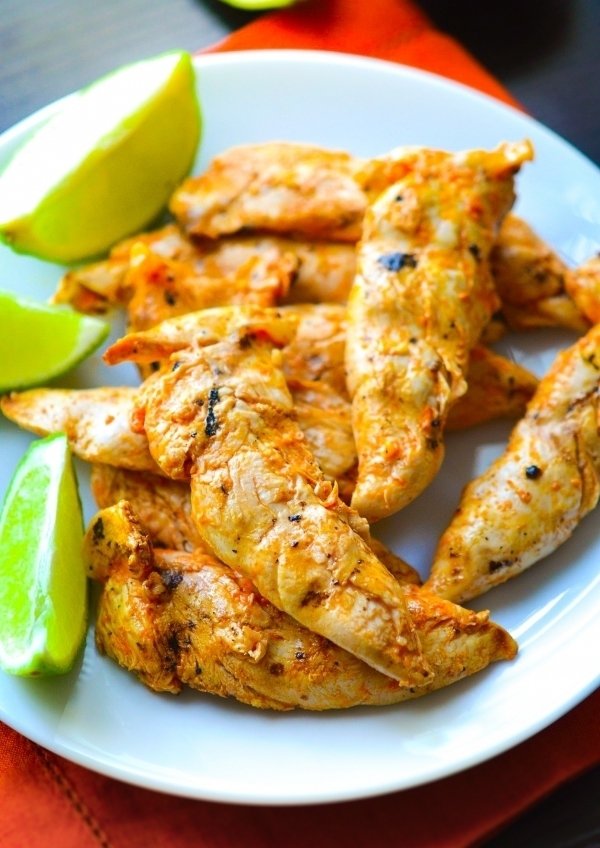 How can you not try a marinade that's crazy? This recipe has such a fun combination of ingredients that will give your taste buds something to remember.
Ingredients:
4 juiced limes
2 tablespoons olive oil
2 tablespoons chili powder
1 teaspoon sage
1 teaspoon oregano, dried
1 teaspoon cumin
Directions:
Whisk together the ingredients and pour over chicken in a dish, turning to coat. Cover and marinate for 1 ½ hours, turning a couple of times.
5

Fiery Asian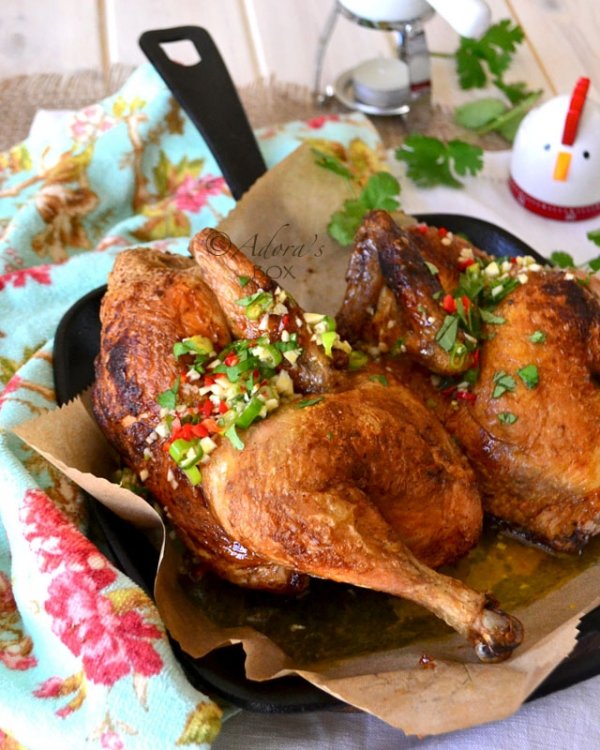 If you like your food spicy, this is the marinade for you. Food with some heat is pretty popular at my house and this recipe pleases every time. It's great for a crowd and is sure to leave everyone happy.
Ingredients:
¼ cup fish sauce
¼ cup rice wine vinegar
¼ cup soy sauce
¼ cup sriracha sauce
¼ cup olive oil
1 lime
½ teaspoon cayenne pepper
4 peeled and smashed garlic cloves
Directions:
Combine the fish sauce, vinegar, soy sauce, sriracha and oil in a large jar. Halve the lime, squeeze the juice into the marinade and drop in the lime halves. Add the cayenne and garlic and stir to combine. Add the chicken and marinate for 1 hour to overnight.
6

Coconut and Lemongrass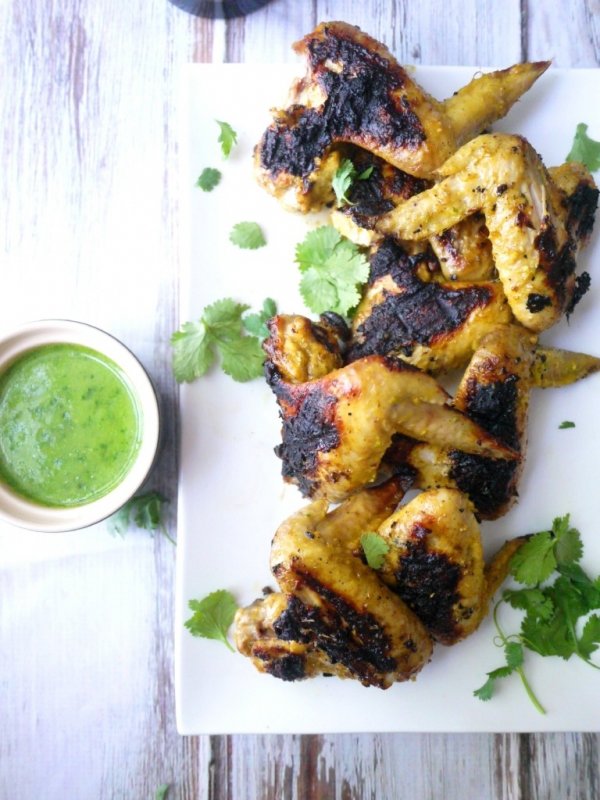 This marinade gives you an ethnic flavor that is wonderful with the mild flavor of chicken. This one also works great on fish and shrimp. You'll want to make this one all the time.
Ingredients:
1 lemongrass stalk, trimmed and cut into quarters
2 peeled large shallots
3 stemmed red jalapenos
2 slices fresh ginger
2 crushed garlic cloves
1 teaspoon salt
14 ounces coconut milk
Zest and juice of 2 limes
Directions:
Chop the lemongrass in a food processor, then add the shallots, jalapenos, ginger and garlic and chop until combined. Transfer the mixture to a baking dish and add the salt, coconut milk, lime juice and lime zest and stir. Add the chicken and marinate.
7

Pirate Marinade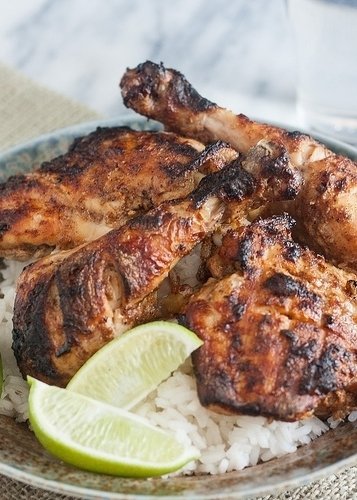 How could this not be good? The combination of sweet and sour flavors meld well to create something you're going to love.
Ingredients:
¼ cup oil
1 chopped onion
2 tablespoons chopped garlic
½ cup soy sauce
¼ cup red wine vinegar
½ teaspoon grated orange zest
¼ cup orange juice
3 tablespoons packed brown sugar
2 teaspoons allspice, ground
¾ teaspoon pepper
½ teaspoon thyme, dried
½ teaspoon ground cloves
½ teaspoon cinnamon
5 dashes hot sauce
Directions:
Cook the onion and garlic in the oil for several minutes and transfer to a bowl. Add the soy sauce, vinegar, orange juice, orange zest, brown sugar, allspice, pepper, thyme, cloves, cinnamon and hot sauce. Cool. Marinate the chicken 2 hours to overnight.
I hope you're inspired to grill some chicken soon. Which marinade will you try first? Do you have any other great ones?
Please rate this article