If you're a mustard fan like me, be sure you try out some of the best brands of mustard out there, those highly rated among users and consumers. Mustard is actually full of brain-boosting nutrients that help reduce stress, curb sugar cravings, and enhance the metabolism, not to mention it's calorie-free, sugar-free, and fat-free. And did you know that mustard contains the superfood everyone's talking about these days- turmeric- who knew, right? You can use mustard in salad dressing recipes and homemade sauces, or just use it on top of your favorite burger. If you're not sure which to try, here's a list of the best brands of mustard to get you started!
---
1

French's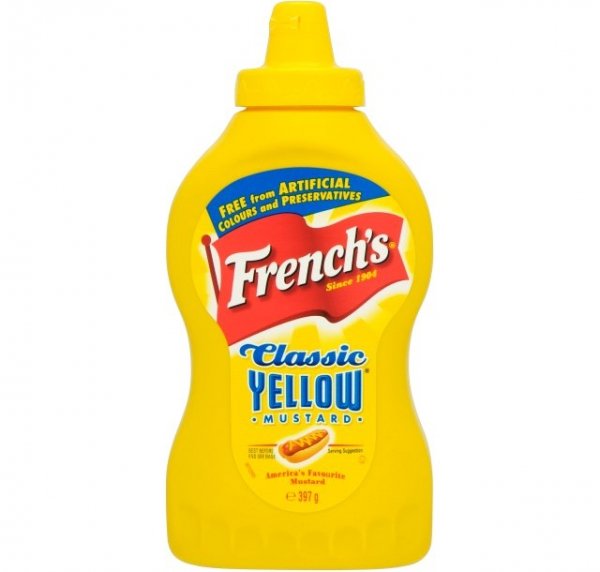 French's is simply one of the best brands of mustard out there and likely the one you grew up eating. It's the perfect choice when you want that delicious, yellow mustard you may have enjoyed during your childhood. What I love is it's certified gluten-free and contains no artificial preservatives. Did I mention it's also inexpensive- perfect for us ladies on a budget who need a good condiment fix, right?
---
2

Annie's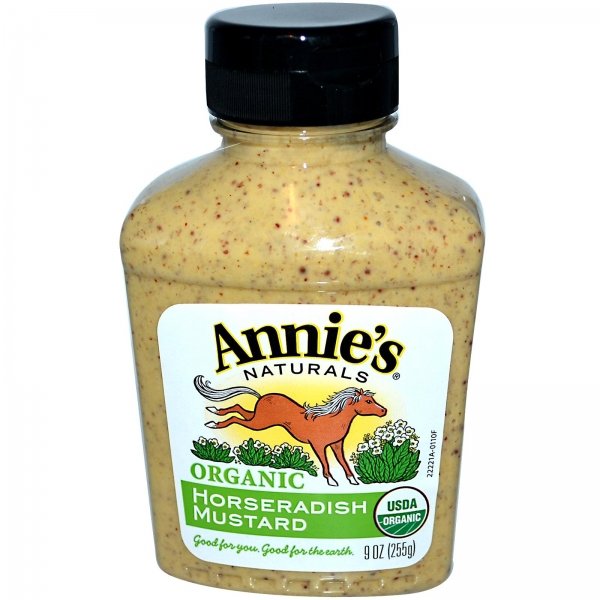 Annie's Natural's organic line of foods is a great brand to turn to when you want non-GMO, organic foods that taste great. Annie's brand of mustard come in a yellow, Dijon, and horseradish variety (which is my personal favorite). These mustards are some of the most flavorful I've ever had and they're also gluten-free.
---
3

Eden's Organic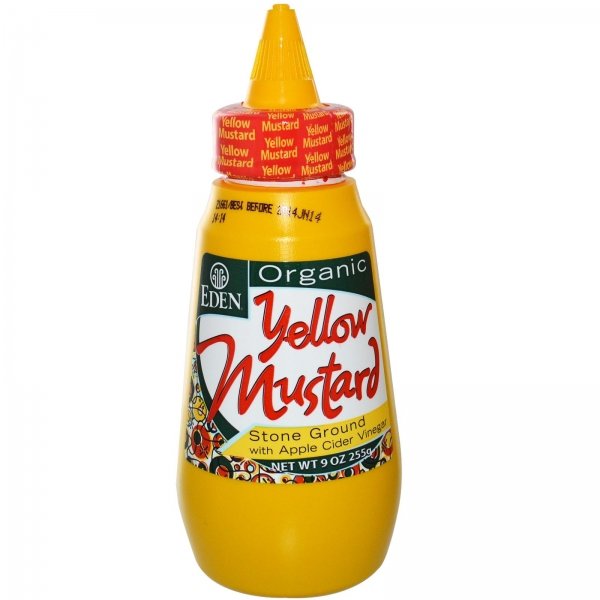 Eden's Organic yellow mustard is insanely rich in flavor and the reason I think it stands out is due to apple cider vinegar being used instead of distilled vinegar. Not only does this make it more nutritious, but it also gives an tangy flavor that you won't find elsewhere. Eden's mustard also comes in brown mustard variety and both yellow and brown varieties are available in jars or squeeze top containers.
---
4

Woodstock Farms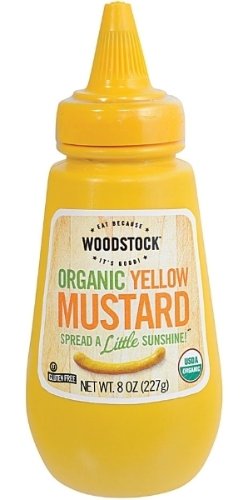 Woodstock Farms makes an awesome yellow mustard that's organic and offers that traditional flavor with a creamy texture. Like any other mustard brand, I have no problem going through a container of this in a couple weeks!
---
5

Griffin's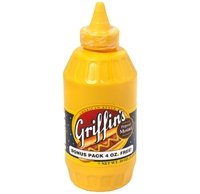 I was introduced to Griffin's through a friend who lives in Oklahoma, where Griffin's is produced. It's not available nationwide unfortunately, but if you are lucky enough to live in the state of Oklahoma, buy this mustard! It's incredibly rich in flavor with fabulous notes of garlic and onion in the background; just subtle enough to add an extra kick!
---
6

Nathan's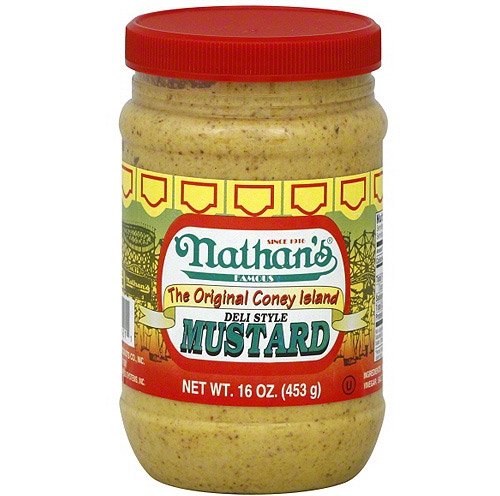 Love Nathan's hot dogs? Then you've likely tried their mustard but if not - get your hands on some as soon as possible! Nathan's Famous "The Original Coney Island Deli Style Mustard" is one of the most recommended mustards on food blogs and one I definitely recommend as well due to its unique texture. I say if it's good enough for New Yorkers, it's good enough for me!
7

Organicville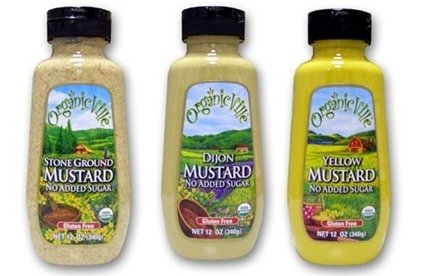 The Organicville brand makes everything from organic Srichacha to salad dressings, to even the most basic organic mustard varieties. They're also all gluten-free and non-GMO. Pretty great for such a basic condiment, right?
I'm sure we've all got our own favorite best brands of mustard we buy and love, so share some of yours with me so I have an excuse to try another. What brands of mustard makes it in your grocery carts most often?
---
Comments
Popular
Related
Recent