7 Healthy 🥗 Lunch Ideas 💡 for Your Work 💰 Week 📆 ...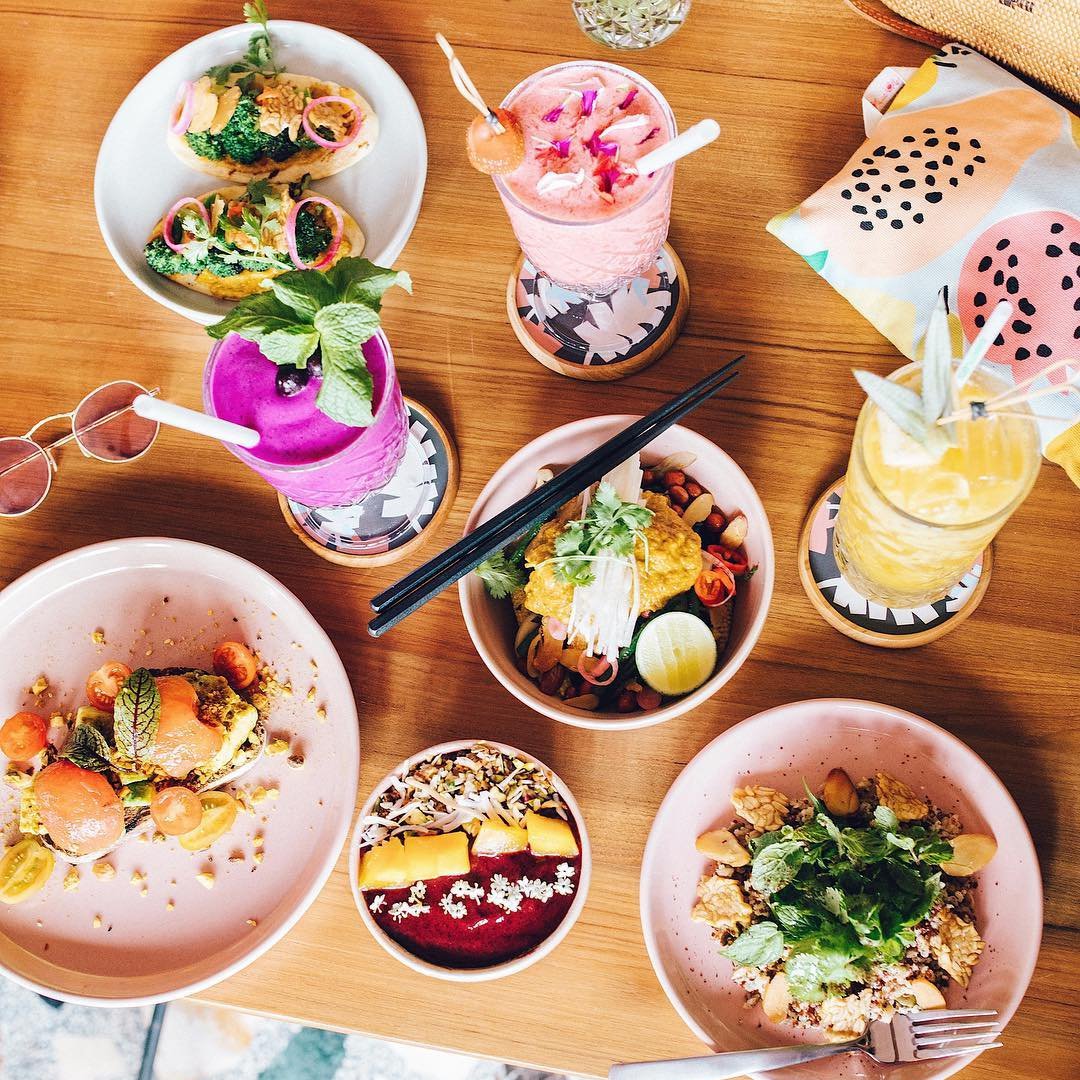 Need some healthy lunch ideas? It can be so hard to find the time to meal plan, let alone prepare a lunch for every work day. We've all been guilty of the quick fast food run because we didn't want to wake up the extra thirty minutes early to prep a lunch. So here are some healthy lunch ideas to make your meals a little better.
This is one of my go-to healthy lunch ideas. You can throw some of your favorite veggies in a pan with oil and little soy sauce and then serve them over brown rice. It's tasty, it's easy, and it's super healthy. This is an easy and delicious way to reach your recommended servings of vegetables.
2.

Chicken Vinaigrette Salad
There are a few different variations of this recipe, but I usually cook my chicken with lemon pepper and then toss it in a raspberry vinaigrette with spinach. It's a good way to get some healthy, low-fat proteins into your diet.
3.

Kale and Blueberry Smoothie
This smoothie tastes so good it will feel like you're eating junk food. I usually just mix in a half cup of kale, a full cup of blueberries, ice, and a little bit of milk. It's a great lunch to take on the go with you. It's something that you can eat at your desk or on your way to pick up your kids from school. This satisfying smoothie is packed with healthy calories that will keep you feeling full longer.
4.

Chicken Goat Cheese Quesadillas
This savory take on a traditional quesadilla is still as low maintenance as ever. However, replacing the huge amounts of processed cheese that normally go into a quesadilla with a little goat cheese and chicken, will make it both delicious and lighter on the calories.
5.

Salmon and Spinach Salad
There are so many ways to prepare this particular meal. Prep your salmon with your favorite seasonings and cook it to taste. Then lay it on a bed of raw spinach and enjoy! This is an easy, protein-packed lunch to get you through the last half of your workday.
6.

Quinoa Vegetable Salad
This is as easy as it sounds. Cook your quinoa and mix in some of your favorite veggies. It's totally customizable in flavor and it's something that's easy to prep in advance and store for later.
This is again something that's really easy to customize. There are so many different iterations of an acai bowl available and you can change it up with your own personal toppings. A personal favorite of mine is the regular acai bowl topped with oats, bananas, and blueberries.
{{#comments_count}} Show Commnents ({{comments_count}}) {{/comments_count}}