If you're sick of sandwiches for lunch, you're not alone, so use these healthy wrap ideas to shake things up. A wrap is simply a filling rolled into a tortilla rather than sandwiched between two slices of bread. The options are endless, but here are a few of my favorite healthy wrap ideas.
1

Chicken Caesar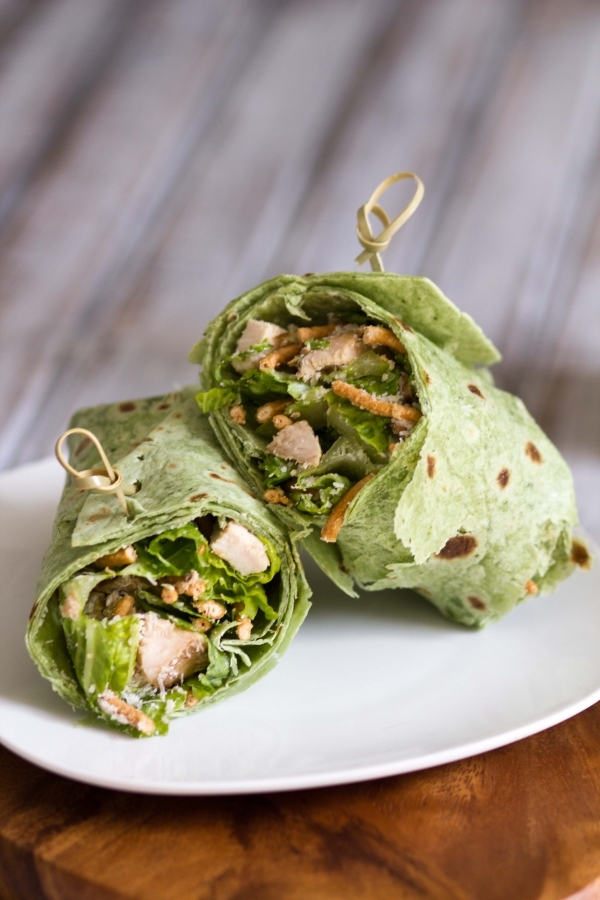 If you love chicken Caesar salad, then this is the best of the healthy wrap ideas is for you. Not only does it combine your favorite flavors, but it's low in fat and calories too. Start with a small whole-wheat flour tortilla, then place chopped romaine and shredded, grilled chicken breast in the middle of the tortilla. Drizzle the mixture with a small spoonful of Caesar dressing and roll it up.
2

Fiesta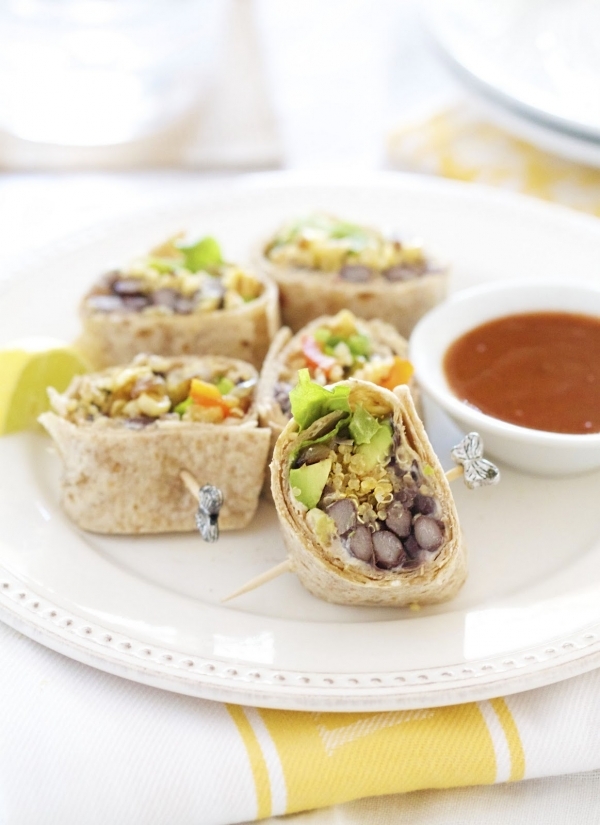 It's like a party in your mouth! Spread your tortilla with a spoonful of mashed avocado. Season it to taste with salt and pepper. Then pile on black beans, corn and diced tomatoes before you roll it up and enjoy. Dip your wrap in salsa for a little bit of extra zing.
3

Buffalo Chicken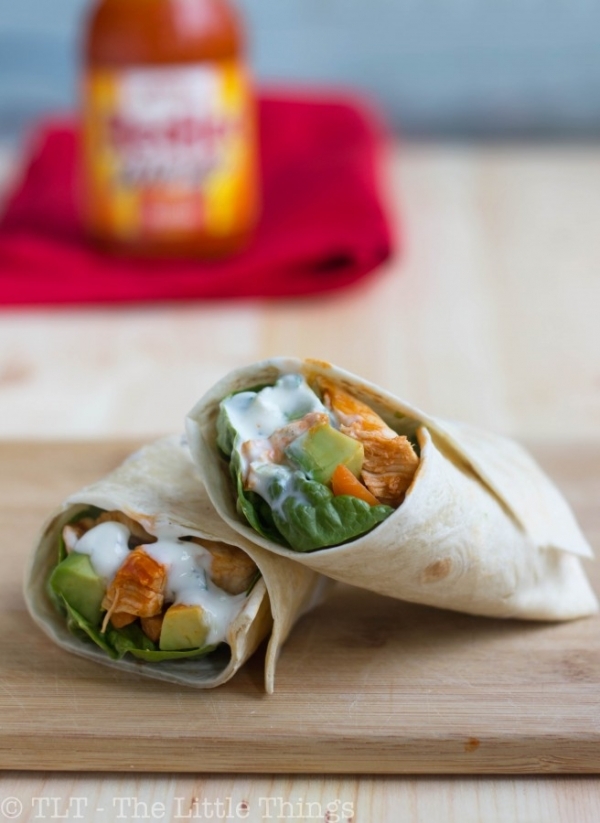 If you always have leftover chicken, a buffalo chicken wrap is just the answer you need when it comes to using it up. And it won't set you back all the fat and calories that an order of wings would cost you. Toss shredded chicken breast with a bit of buffalo wing sauce, shredded lettuce and chopped tomatoes. Place a scoop in a tortilla, flavor it with a just a tiny taste of blue cheese dressing and enjoy!
4

Thai Inspired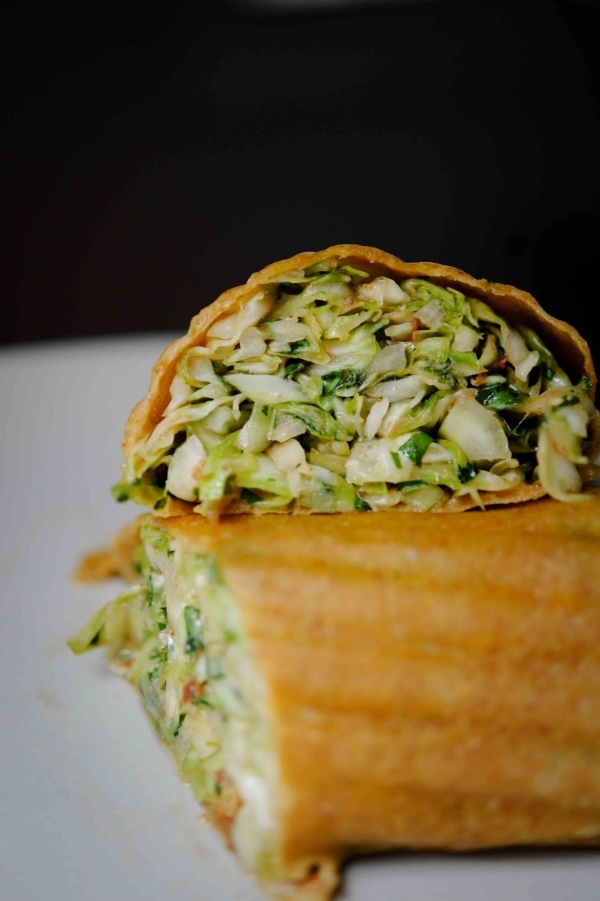 Instead of calling for greasy take-out next time lunch rolls around, make yourself a Thai wrap. You'll get the same yummy flavors without all the fat and calories. Toss leftover chicken with a bit of peanut sauce then combine it in a tortilla with sliced cucumbers, shredded carrots and torn cilantro. This is one my favorites!
5

Mediterranean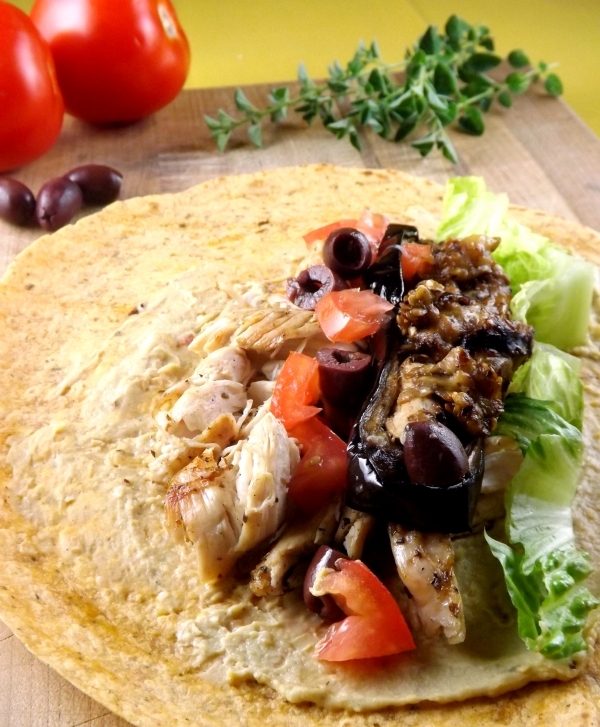 We've all heard the Mediterranean diet is the way to go if you're worried about your heart. It's also great for your skin, hair and waistline since it focuses on vegetables, whole grains and fish. Mix cooked couscous with diced cucumbers, lemon juice and a little bit of fresh mint. Toss with cooked salmon or tilapia and roll the mixture in a tortilla for a delicious lunch you'll want to eat again and again.
6

Eggplant and Goat Cheese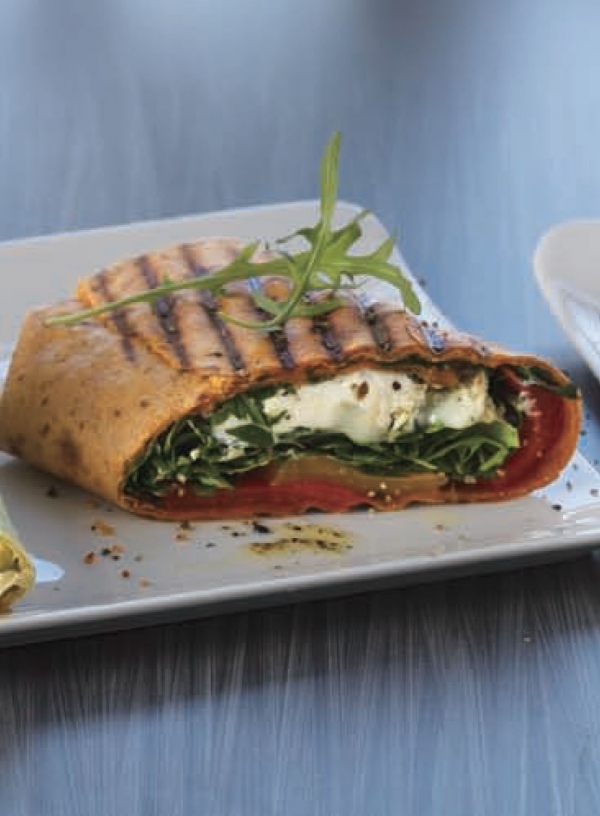 This one is another one of my favorites. It tastes great warm or cold, so you can't really go wrong at lunch with this one. Lightly spray thinly slices of eggplant with cooking spray and grill for a minute or two on each side, or until soft. Spread a tortilla with a tablespoon or two of goat cheese. Layer on your eggplant slices, add some roasted red peppers, season with salt and pepper and add a bit of extra flavor with fresh basil leaves. Roll it up and enjoy your lunch!
7

Tuna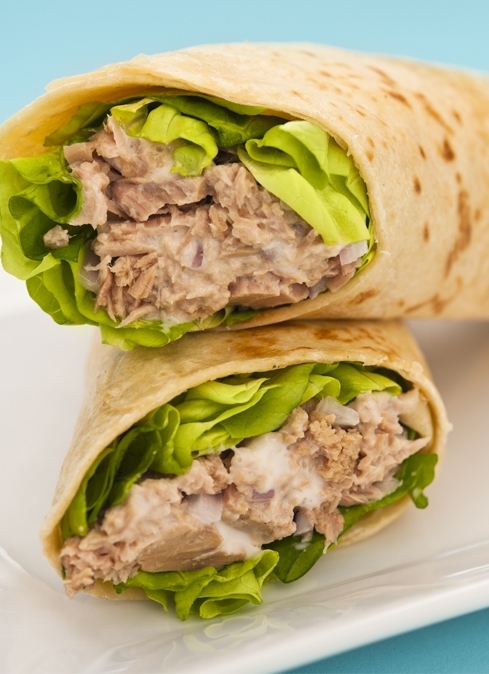 Tuna is loaded with protein and heart healthy fats, so it's a great choice when hunger strikes during the day. Start with a large romaine lettuce leaf on a tortilla. Add a couple spoonfuls of canned tuna on the lettuce. Layer on matchstick carrots and cucumbers, season it with salt and pepper, then roll it up. This one is similar to a sushi roll, without all the creamy sauces that make it an unhealthy choice.
Do you get tired of eating the same thing for lunch all the time? I do. I like to keep things fresh. Which wrap will you try first?