At the end of a long day, sometimes the last thing you want to do is pull up your sleeves, cook a giant feast, and then clean up the mess you made. Don't get me wrong; I love to cook. But I realize not everyone has the desire or time to cook from scratch after work every day. These seven simple meals are healthy, fast, and often use a lot of leftovers or foods you already have on hand.
---
1

Leftover Hamburgers Can Make a Great Meat Sauce with Pasta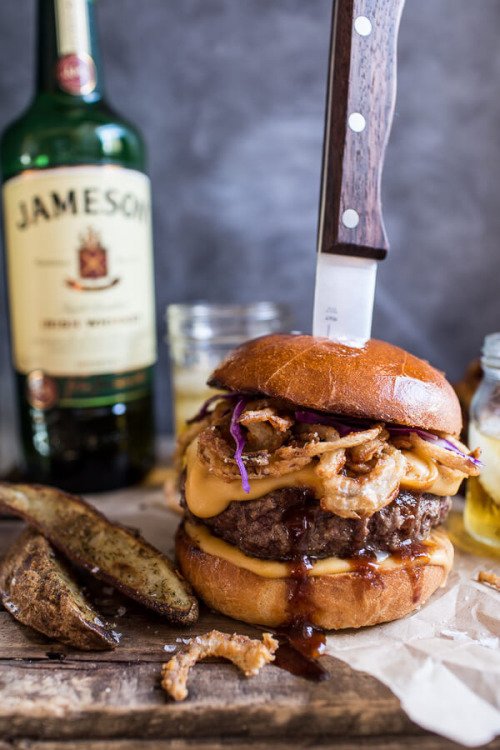 Now that the weather is FINALLY warming up, barbecues and other grilled food events are a great way to spend time with family/friends. Besides, who doesn't love an excuse to cook outdoors?! If you're trying to figure out what to do with those extra hamburgers in the fridge, try making a hearty meat sauce out of them. Simply heat up the burgers with a little store bought marinara sauce (look for a brand that is low-salt and low-sugar). Break up the hamburger so they heat up evenly. Pair with your favorite pasta for a healthy dinner.
---
2

Make Grilled Cheese Healthy by Using Whole Grain Bread and Adding Veggies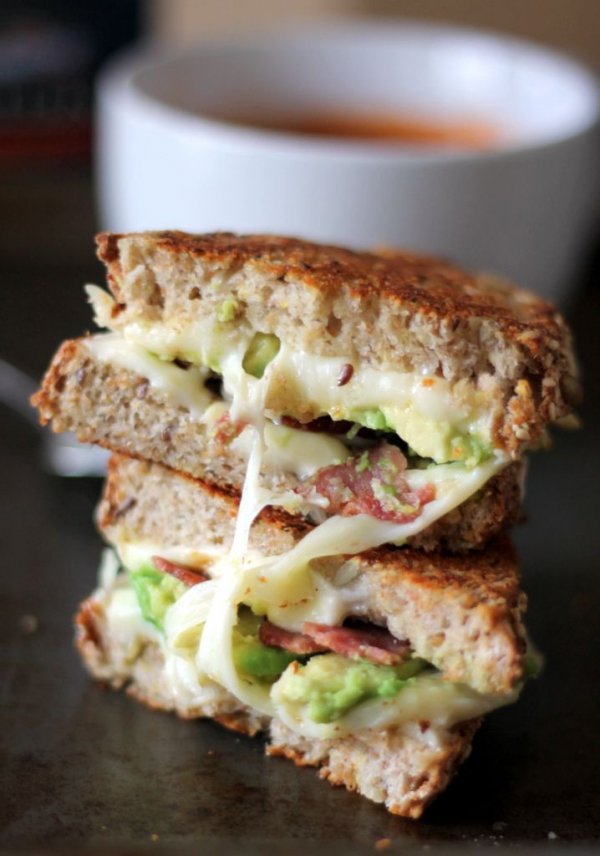 Grilled cheese might have been one of your favorites as a kid, but did you know you could still eat it as an adult? The key to making this a satisfying and healthy dinner is to swap some unhealthy ingredients for better alternatives. For starters, you could make your sandwich on whole grain bread. Instead of adding just cheese, try other ingredients like fresh tomatoes, spinach, and pesto to make your sandwich more sophisticated.
---
3

Baked Salmon Takes Only a Few Minutes to Cook While You Swap Stilettos for Sweat Pants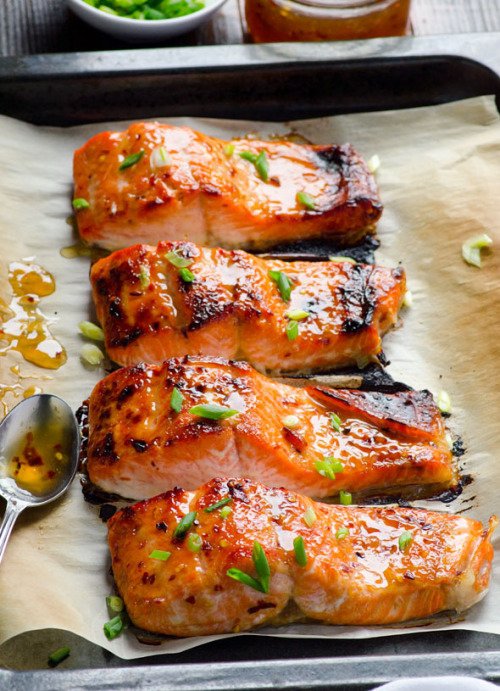 What if I told you there was a dinner you could throw in the oven and forget about while you caught up on the latest episodes of House of Cards? Now, there is! Baking salmon in the over is an underrated dinner. Simply add a little salt, pepper, lemon juice, and a splash of olive oil to a pan of salmon. Cover with aluminum foil and bake until tender (depending on the cut, this could take as little as 10-15 minutes). While your salmon is cooking, nuke a potato and some broccoli in the microwave. Change into your sweats, apply a hair mask, and relax knowing your oven and microwave are doing all the work for you.
---
4

20 Minutes of Slow Cooker Food Prep before Work Becomes a Lifesaver at the End of a Long Day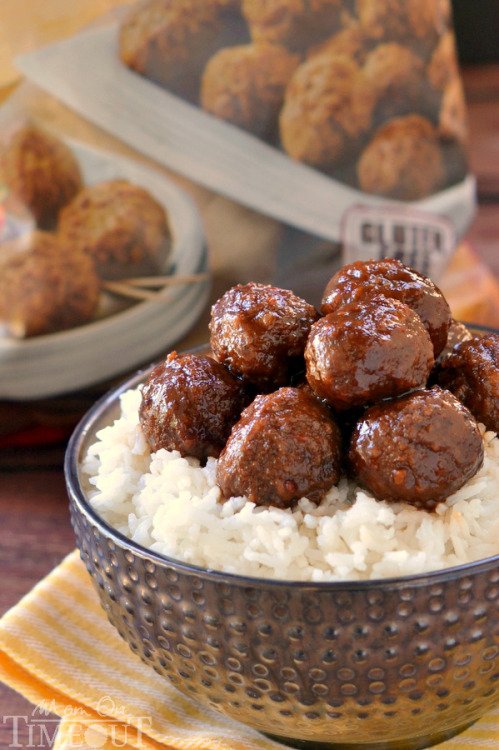 Okay, this meal idea is kind of cheating, I know. But if you play your cards right and use your slow cooker wisely, you can have a hot meal waiting for you when you come home from work. Whether it's meatballs, baked chicken drumsticks, or a vegetarian stew, spending a few minutes before work will definitely be worth it after a long, stressful day. The aroma of chicken or veggies will be all you need to make your slow cooker a staple cooking technique.
---
5

There Are Worse Meals than Canned Soup and Pre-Washed Salad Greens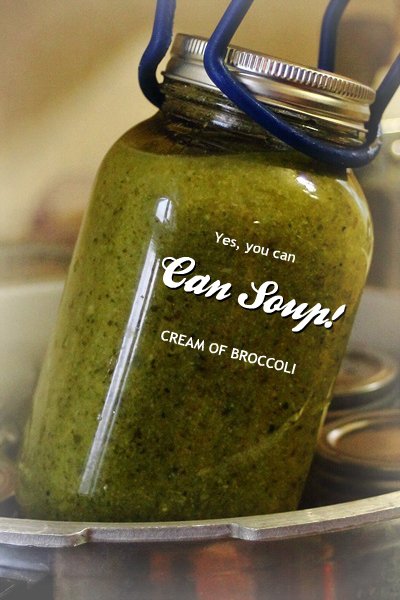 Sometimes, you will be subject to eating processed food. And that's totally okay. If you're a standard soup and salad gal, look for a soup that is minimally processed, organic if possible, and low in sodium (less than 450 milligrams). Add a pre-made salad and you have an overall balanced meal that took 10 minutes to make.
---
6

Who Says Eggs Are Just for Breakfast?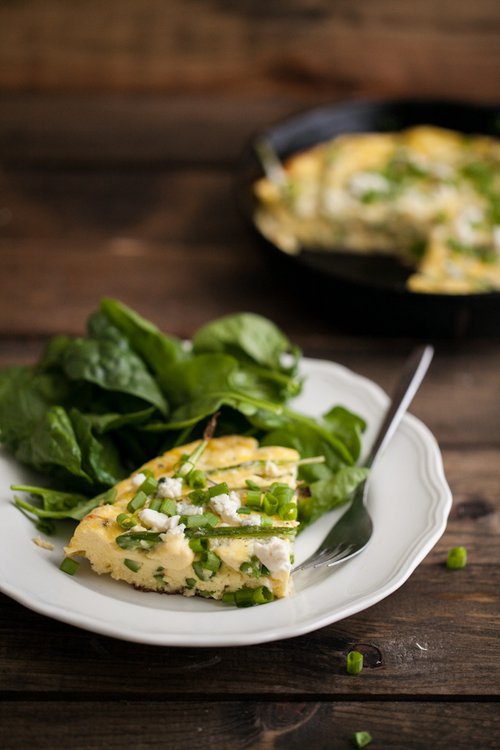 I know some people who insist on starting their day with eggs for breakfast. But did you ever think about eating eggs for dinner? Scrambled eggs with tomatoes and toast take minutes to make. If you're feeling fancy, you can even make a frittata with leftover veggies. Not only will it make a great dinner, but you'll probably have leftovers for breakfast the next day.
7

Sometimes a Rotisserie Chicken Can Temporarily Turn into Your BFF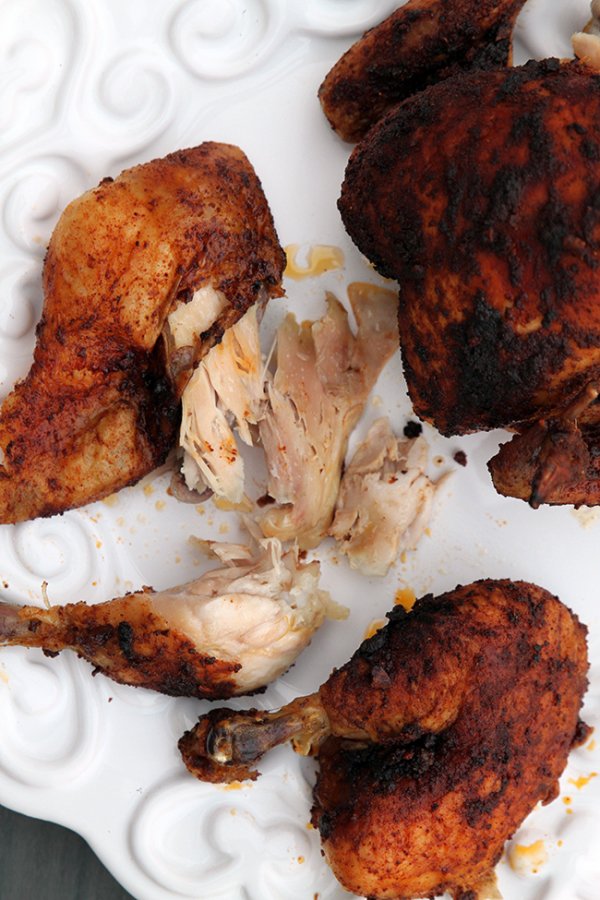 When all else fails, my go-to quick and easy meal is a rotisserie chicken and veggies from my local supermarket. If you don't eat the skin, rotisserie chicken breast is actually pretty low in fat compared to other pre-made meats. Adding steamed veggies or a salad for some fiber makes an effortless dinner!
Late nights at the office don't mean you need to indulge in fast food or other unhealthy treats. With a little planning and creativity, you can make a bunch of easy dinners relatively quickly. What are some of your favorite late night meals?
---
Comments
Popular
Related
Recent