22 Creamy, Dreamy Gourmet Recipes for Mac and Cheese ...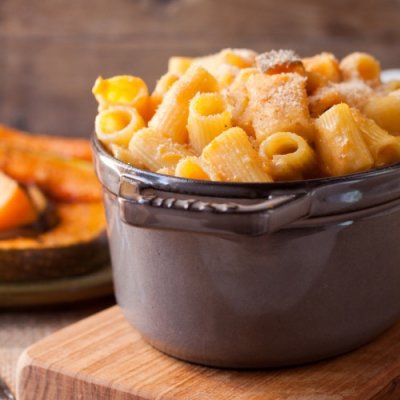 Macaroni and cheese is the ultimate comfort food, isn't it? While it's very hard to turn down a big bowl of Kraft mac-n-cheese, there are lots of easy, gourmet ways to prepare it yourself. These recipes are perfect for impressing someone and can be a meal all by themselves. Save the Kraft for when you are comforting yourself through a breakup or a crappy day at work. Whip these up the rest of time and you'll be one happy girl.
11.

Cajun Mac and Cheese with Andouille Sausage

Source: Cajun Mac & Cheese
12.

Lobster Macaroni and Cheese
21.

Brie Mac and Cheese with Caramelized Apple and Onion Compote

Source: Brie Macaroni and Cheese with
22.

Chicken Mac and Cheese with Asparagus and Broccoli

Source: 21 Day Fix: Chicken Mac

I'm pretty sure I'm having macaroni and cheese today, but it's so hard to choose which recipe to make. Which one is making your mouth water?