This time of year, you can't go anywhere without getting bombarded by pumpkin foods in every grocery store and coffee shop. Pumpkin is a fall favorite and wonderful comfort ingredient added to beloved foods around the holiday season. Try any of these delicious pumpkin foods listed below to satisfy your pumpkin craving!
1

Pumpkin Pancakes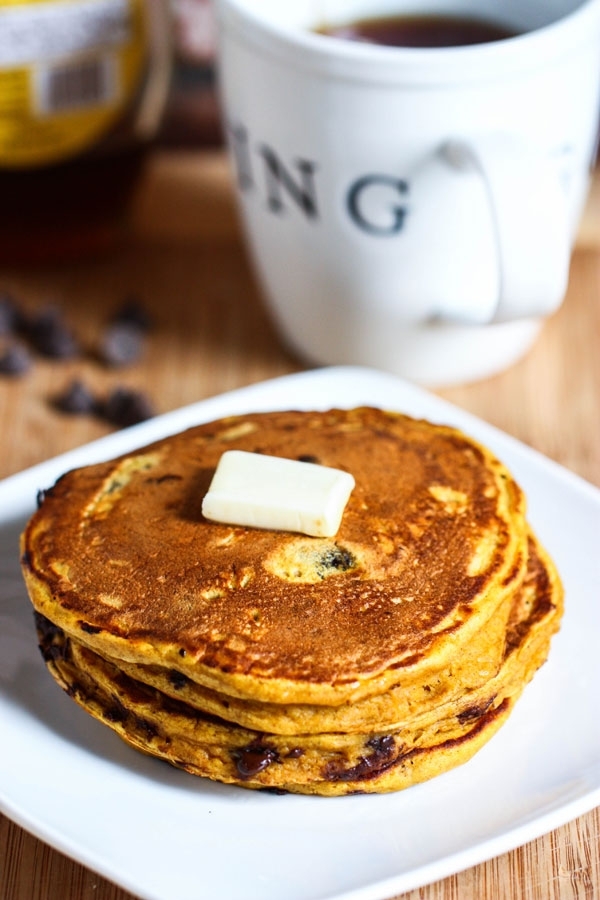 Pancakes are a family favorite in my house and pumpkin makes them even better! They are so easy to make, you basically just add canned pumpkin and some spices to your regular pancake recipe. I would definitely recommend only real maple syrup. It has such a light, sweet taste that doesn't have all that crazy added sugar and fake taste of other syrups. Pumpkin pancakes are simply amazing- you definitely need to add it to your list of pumpkin foods to try!
2

Pumpkin Spice Latte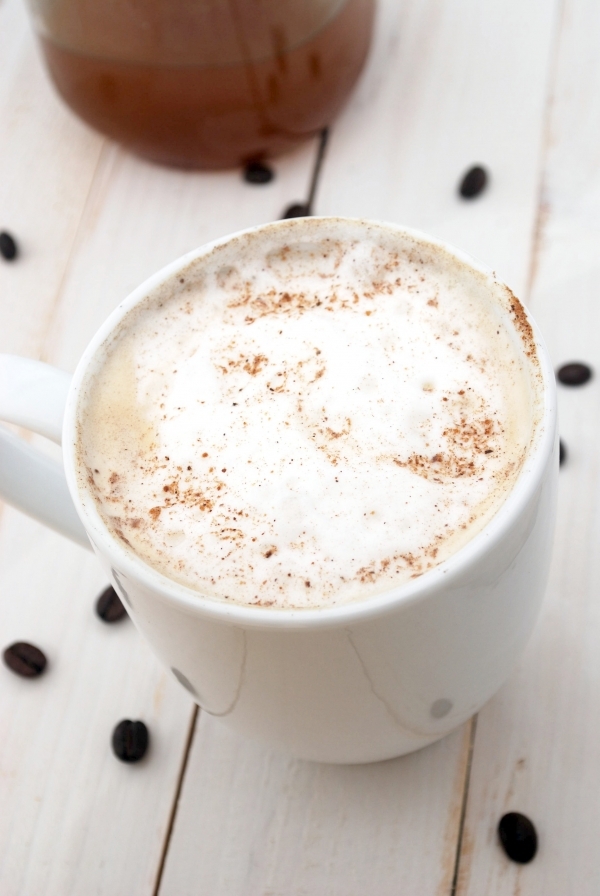 Everyone can't wait for that time of year when pumpkin spice lattes start popping up at your favorite coffee and tea shops. I do love Starbucks and their version of the pumpkin spice latte, however I don't usually get all the syrup because it's too sweet for me. Just a little flavor added to the espresso taste is perfect! You can even make one at home to save money and make it your own.
3

Pumpkin and Pecan Oatmeal from Trader Joe's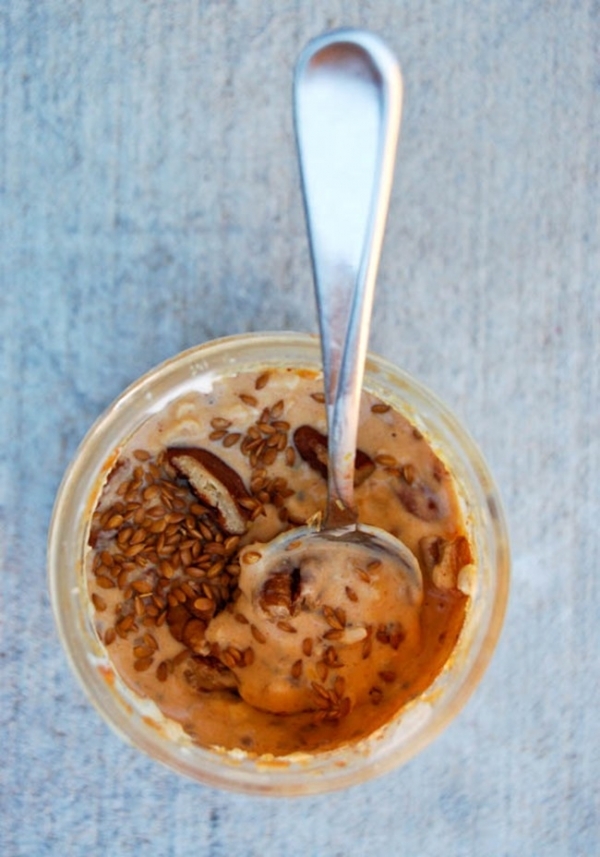 We just recently picked up this oatmeal at Trader Joe's and it's simply amazing! It's sweet without being overbearing and has a wonderful crunch from the pecans. I'm not usually an instant oatmeal lover, but this has me hooked!
4

Toasted Pumpkin Seeds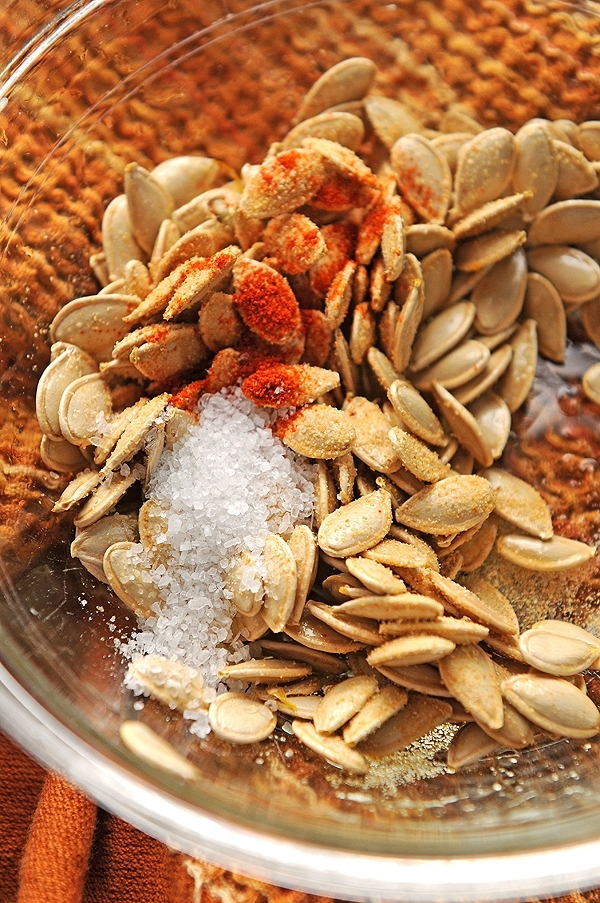 I actually haven't toasted my own pumpkin seeds since I was a kid, but would definitely like to sometime this season! Don't throw them away after you carve your pumpkin, save them, add a little salt and olive or coconut oil and roast them in the oven! They're super healthy and delicious.
5

Pumpkin Bread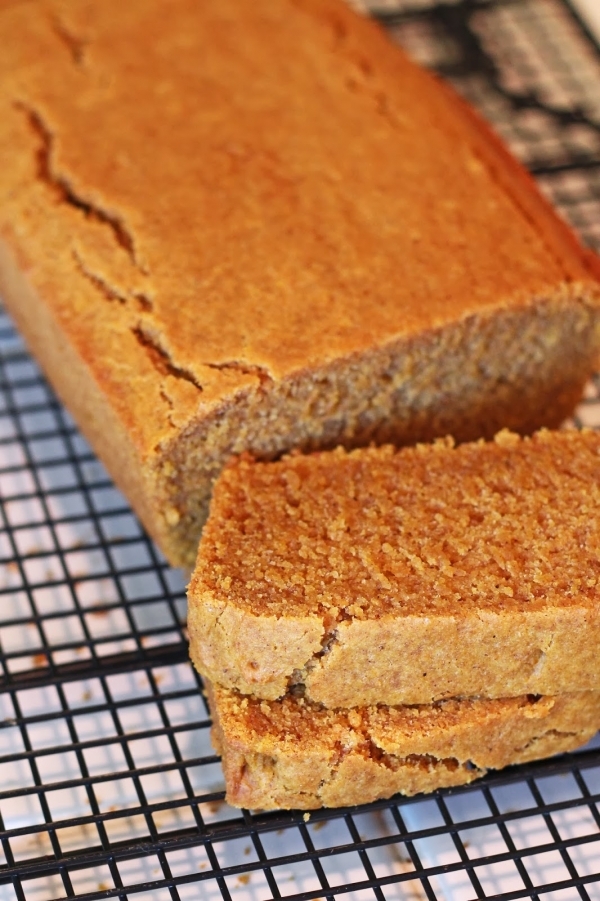 Banana bread has got to be my favorite home baked treat. I usually substitute other ingredients for less sugar and fat, but sometimes you just want the amazing taste of the real thing! Try using pureed pumpkin instead of bananas for a holiday twist on the traditional banana bread!
6

Tortellini with Pumpkin Alfredo Sauce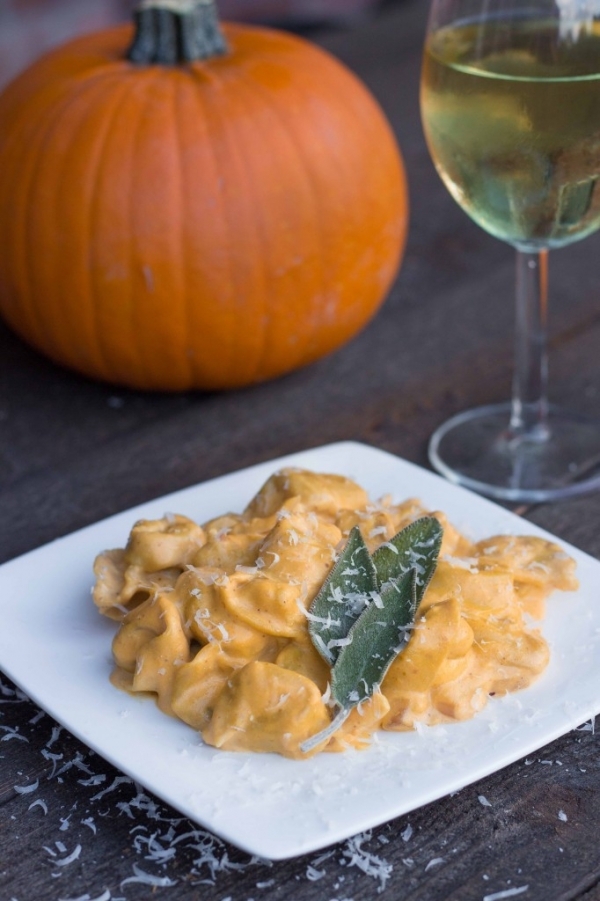 Pasta is such a warm comfort food around the cold months. Adding a pumpkin Alfredo sauce is the perfect fall addition! It's super easy too, the only addition is canned pumpkin and ground nutmeg to give it that yummy spiced flavor. I've made pumpkin macaroni and cheese and it was amazing, so I can only imagine how lovely tortellini with a creamy pumpkin sauce would be!
7

Pumpkin Soup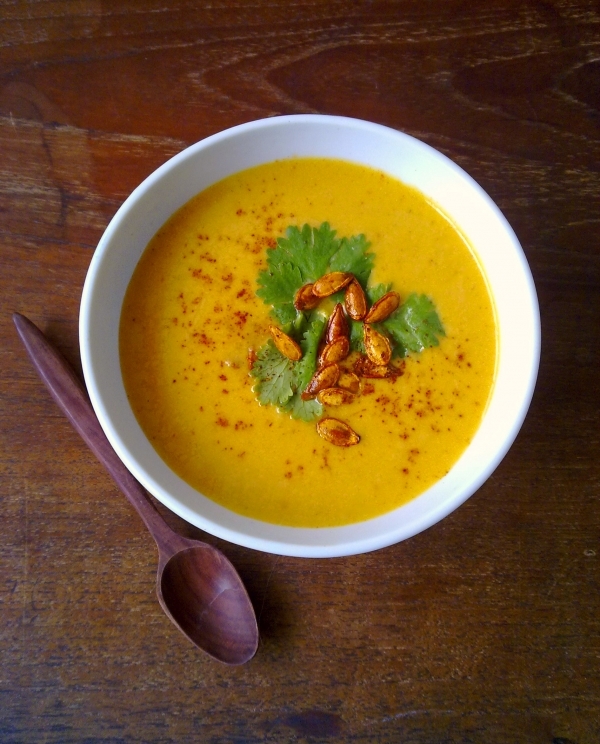 For this soup, you use fresh pumpkin and roast and dice it for preparation. It's slightly more time consuming but totally worth it! Creamy, delicious pumpkin soup is the perfect complement to any dinner during fall or winter, or all by itself with sour dough rolls.
This time of year is my absolute favorite, not only because of the gorgeous colors and weather, but because of all the amazing comfort foods! No wonder people tend to pack on a few extra pounds this time of year- it's so hard to resist all the yummy foods abounding! What are some of your favorite pumpkin foods that you just can't resist?