When I find out about a new speedy soup recipe, I'm usually all over it - once I make sure it's made of healthy ingredients. I love making soup as much as the next girl, but I'm not so much into how long it takes to stand over a stove for hours, or just wait for hours while it stews, to make it happen. At least not all the time, anyway. To prevent me from spending my most precious daytime hours working on one pot of soup, I prefer to use a few great tips I learned for how to create a speedy soup recipe instead. It tastes just as great, and though you can't brag to everyone how long you labored over it, I won't tell if you don't! Make soup my favorite way next time you're craving comfort, but are short on time.
---
1

Buy a Great Stock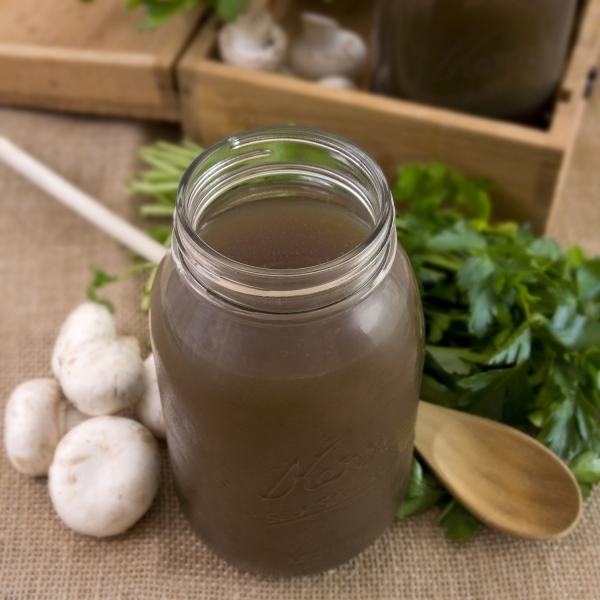 I am a firm believer that homemade stock is the best way to make soup healthy, yet if you're in the market for a speedy soup recipe, leave it out. I've found a few great brands of high quality soup stock that I really like, and are surprisingly almost close to the real thing once I finish it all up. My favorite brands are Pacific Foods brand, which is organic, and Kitchen Basics brand. I always buy the unsalted, or low sodium, veggie broths for the most nutrition and best taste. One quart of stock is good for about 4-6 servings of soup, so buy as many as you need.
---
2

Add an Onion
This is a fast, easy way to add flavor to your soup that is cheap and takes hardly any time. All you have to do is cut the peel off an onion and quarter it. You can dice it if you want, but either way, it will flake apart into big sweet chunks once it cooks anyway, so dicing it isn't necessary. The onion is mainly for flavor purposes and hearty texture. You can also use a garlic clove instead, or in addition to, the onion.
3

Turn on Your Slow-cooker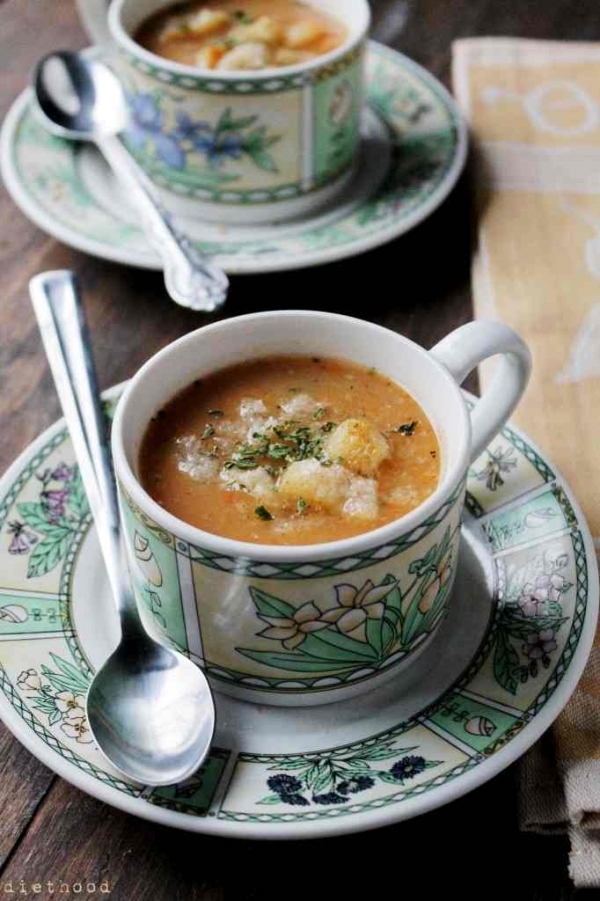 We're going to make this soup in 2 hours in your slow cooker for one reason. You can walk away from it, and you don't have to spend any extra time stirring, turning down the heat, etc. You also won't have to wait on it all day long to cook like most slow cooker recipes. We're going to turn it on high right from the start so it is done cooking much sooner. If you don't have a slow cooker, you can make this on the stove if you wish by cooking uncovered on medium heat for 15 minutes, then putting the lid on and cooking for another 15 minutes on medium to low heat.
---
4

Add Frozen Veggies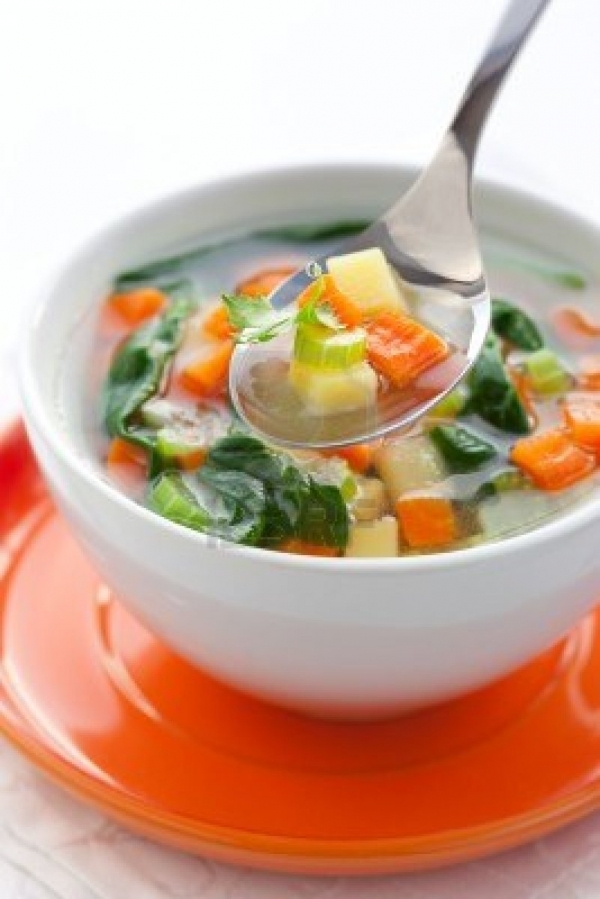 Instead of chopping all your veggies by hand, buy one bag of frozen veggies that you like. Toss it in the pot.Also feel free to use any veggies that are looking like they are on their last few days in the fridge.This is a great way to keep them from going to waste!
---
5

Add Your Spices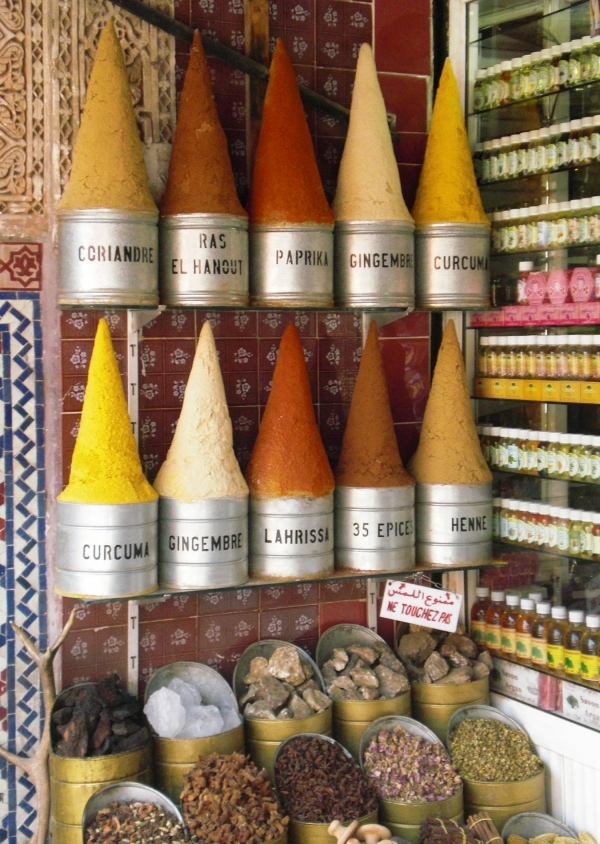 What herbs and spices do you enjoy? I love bay leaf, oregano, sage, black pepper, turmeric and parsley. Use what you like though. Nothing is off limits, but I suggest using about ¼ tsp. each and going from there. You don't want to overdo it where you can't eat it because it's too overbearing in taste.
---
6

Add a Can of Fire Roasted Tomatoes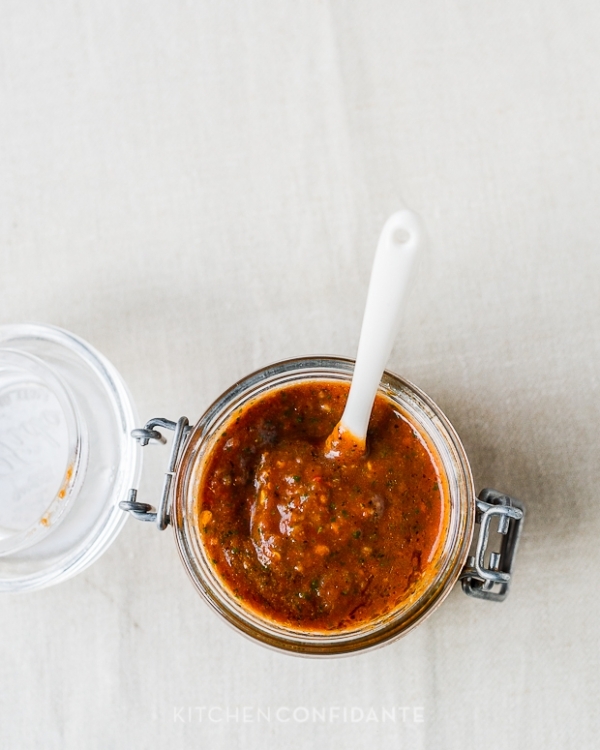 This is optional, but in my opinion, makes the soup better. The fire roasted variety offers a lot of flavor, which I prefer. It is also great for making soup taste slightly sweet without any sugar at all, yet also very hearty. I highly recommend it. I buy the organic canned fire-roasted tomatoes with no salt added.
---
7

Add Your Protein of Choice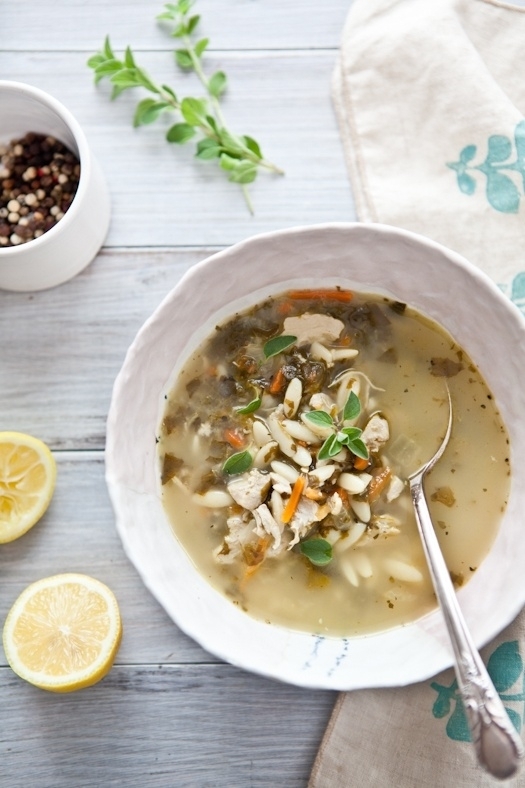 Lastly, add any protein you like such as quinoa, beans, fish, chicken, etc. I prefer using quinoa and it offers a great hearty texture while still containing protein, fiber, and essential nutrients. Feel free to use whatever you like. Add enough for four servings.
That's it! After letting this cook for two hours in the slow cooker or thirty minutes on the stove, you're on your way to speedy soup in no time! This makes great leftovers and you can always add additional ingredients if you want. For some of my favorite recipes, feel free to check out some of the following articles here on All Women Stalk for soup recipes: food.allwomenstalk.com, food.allwomenstalk.com, food.allwomenstalk.com. What's your favorite soup trick to make a speedy soup recipe?
---
Comments
Popular
Related
Recent