Tomato soup has always been one of my favorite soups to make, and with certain twists on tomato soup I like to add, this simple soup is transformed in no time. I don't like messing with a simple, delicious dish such as tomato soup, but sometimes, just a dash or splash of something easy and simple can make it even better. These additions aren't only tasty, but easy to find and simple to try. I've also included a few links in the sources section at the end of some of my favorite recipes you can try these twists on tomato soup out on. If you haven't tried tomato soup yet, then what are you waiting for? Enjoy!
---
1

Sriracha Sauce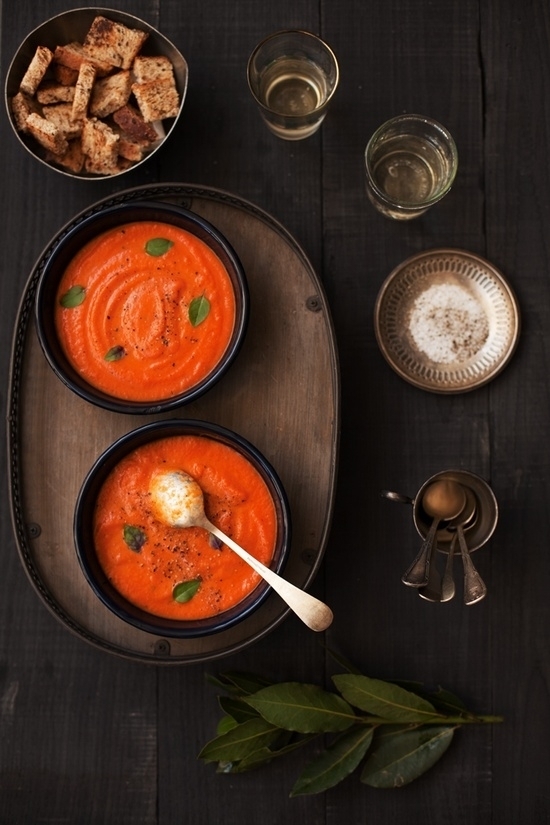 One of my favorite twists on tomato soup is from an idea my brother gave me, which is to use just 2 tsp. of Sriracha sauce (a Thai chili hot sauce) in my tomato soup. I buy an organic brand, and since it is high in sodium, I eliminate the salt in the rest of my recipe. Sriracha makes such a fabulous addition, and in the small amount, it isn't too hot, but so incredibly flavorful!
---
2

Pumpkin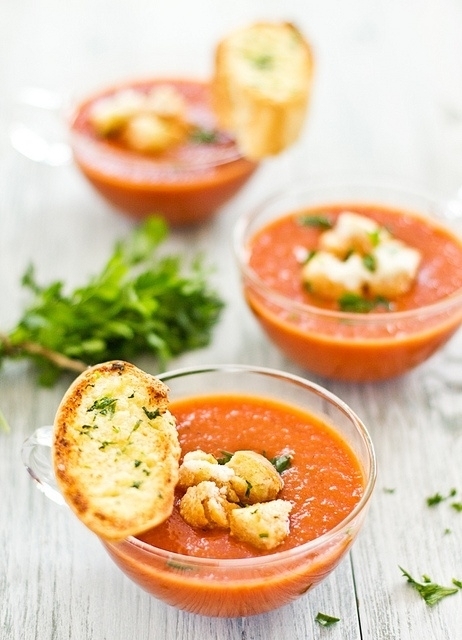 Have you ever tried tomato soup with pumpkin pureed in? Oh, wow, is it good! Just about 1/2 cup to 1 cup lends this slightly sweet, creamy texture that is simply just divine. It is also a beautiful orange color, which is just perfect for fall time!
---
3

Fresh Basil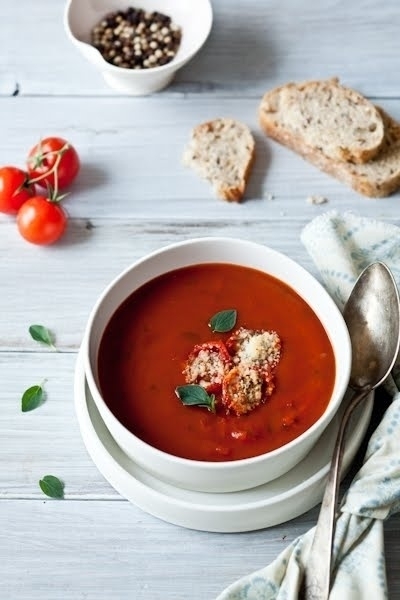 I love using fresh basil in tomato soup. It lends this calming, and incredibly flavorful taste to the soup. As a bonus, basil is high in antioxidants, anti-fungal and antiviral properties and is even easy to grow, right on your windowsill! Plus, it smells really nice when cooking it, as an added bonus.
---
4

Apple Cider Vinegar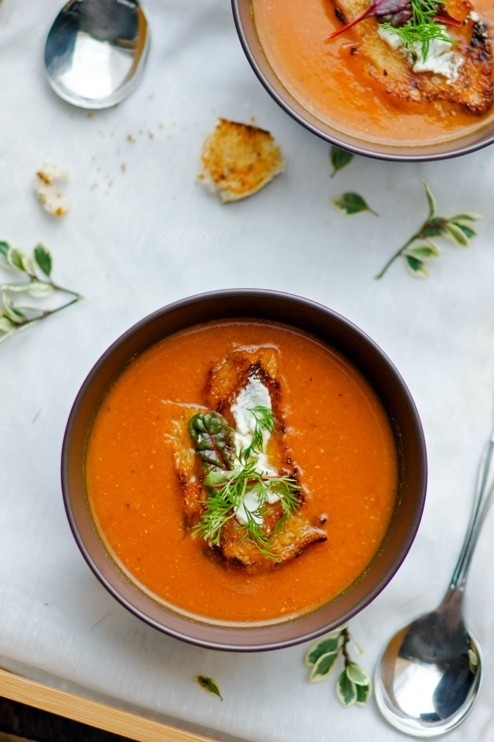 Next time you make tomato soup, add in 1 tbsp. of apple cider vinegar to your recipe. It lends this slightly sweet, yet tart taste that actually enhances the taste of the soup, in my opinion. It also helps with digestion as an added bonus.
---
5

Saffron Threads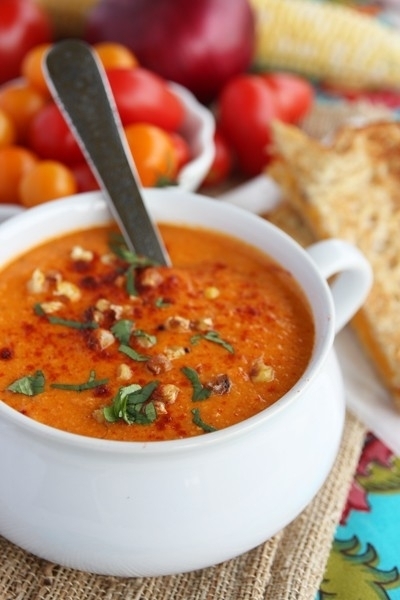 Have you ever had saffron threads? Gosh, they are so good! I love using these lovely red threads in omelets and such, but since they are a little pricey, I don't buy them too often. When I can splurge on them, just one little thread takes tomato soup from a good to a GREAT tasting recipe. It lends a smoky, slightly sweet flavor and saffron is actually very high in antioxidants as an added bonus. You can find it on the spice aisle, or online.
---
6

Nondairy Milk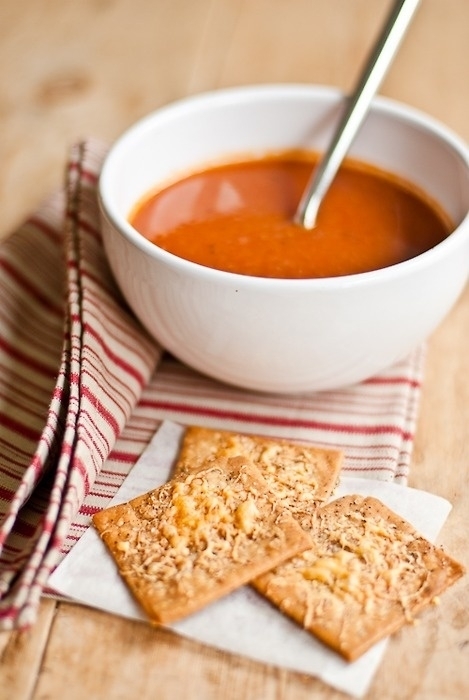 Instead of using traditional milk to cream up tomato soup with, I like using a plain almond milk instead.. This lends a creamier texture in my opinion, and it won't upset anyone with a lactose allergy or dairy intolerance. It also lowers the calorie content, if that's something you're worried about.
---
7

Whole Garlic Cloves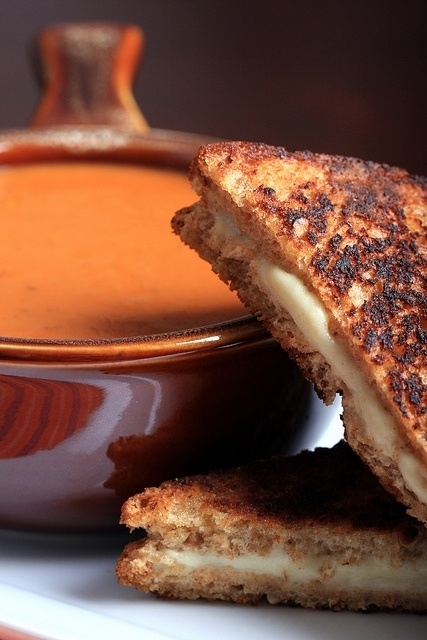 Lastly, my must have ingredient for tomato soup is to let the whole soup cook with two raw garlic cloves. Don't use the canned varieties or the powder, please! Use real, raw garlic. Then, remove the cloves after cooking if you don't want the intense flavor, or you can puree them into the soup with a stick blender. Whole garlic cloves give a nice depth and added warmth to tomato soup. Garlic is also rich in antioxidants and B vitamins, which increases the nutrition of your soup.
For my favorite recipes, check out the sources below. Do you like having tomato soup in the fall and winter?
Sources: foodiefiasco.com, marthastewart.com, kblog.lunchboxbunch.com jamieoliver.com
More
---
Comments
Popular
Recent