7 Delicious Cashew Recipes That'll Make Your Mouth Water ...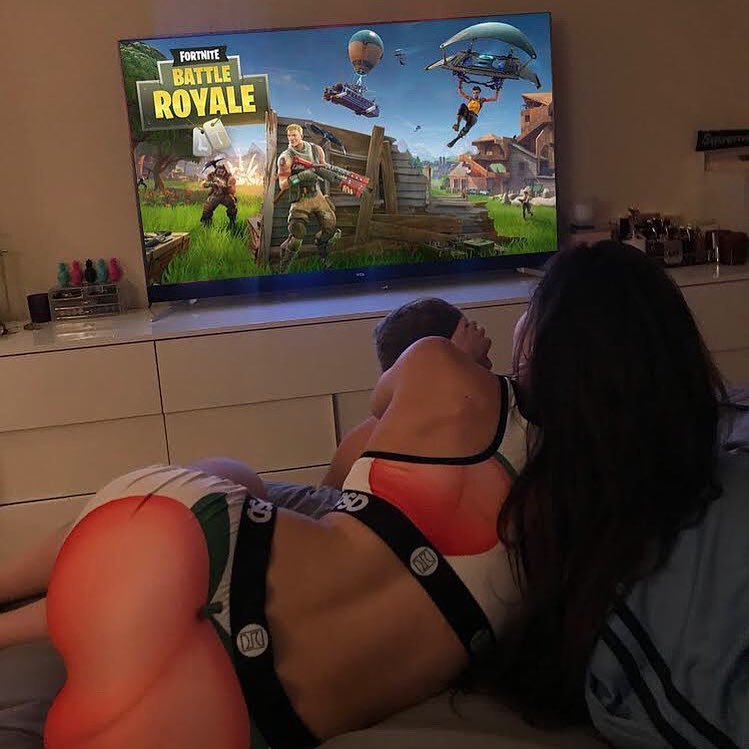 Creamy, rich cashews are just perfect for any time of the day, and there are endless amounts of delicious recipes with cashews to try out if you're not sure how to use these miraculous nuts. Cashews are one of the best source of Vitamin B6, nature's calming vitamin. They are also a wonderful source of fiber, protein and healthy fats that keep your skin beautiful, your brain happy, and your body energized. Cashews lend a yummy creamy taste, which makes them perfect for using in multiple types of recipes. With their soft, buttery flavor, cashews are satisfying and so filling! Try out some of these amazing cashew recipes and you won't only see health benefits, but your taste buds will also thank you!
1.

Cashew Coconut Crunch Granola
All granola fans will love this incredible flavor combination, and it is one of my personal favorite recipes with cashews of all. Hillary from the blog, Nutrition on the Run came up with this fantastic flavor combination and I'm in love! Coconut and cashews combined make for such a brain-boosting and incredibly calming, delicious combo! Coconut is rich in medium chain fats that aid in metabolism, enhance your thyroid, combat sugar cravings and even has antibacterial properties. This recipe also features sesame seeds that are a wonderful source of calcium. Feel free to use this granola recipe to top your next creamy smoothie with, add it to a little almond milk for a sweet and crunchy cereal or use it to top your yogurt. Plus, though you'll hardly notice, it is actually pretty healthy for you too!
Ingredients:
4 cups rolled oats
1 cup raw whole cashews
½ cup unsweetened coconut shreds
½ cup raw sunflower seeds
¼ cup sesame seeds
1 tsp. salt
½ cup brown rice syrup ( you can use honey)
¼ cup canola oil ( or extra coconut oil
¼ cup coconut oil
1 tsp. vanilla
Directions:
In a large bowl, mix together oats, cashews, coconut, sunflower seeds, sesame seeds, and salt. In a small pot, gently warm brown rice syrup, oils and vanilla until combined. Pour over oat mixture and stir thoroughly. Pour into a baking dish (approx. 9 x 13 in.) and bake at 350F for 30 minutes, stirring every 10 minutes. Remove granola from the oven and spread onto paper towels to cool completely. Store in an airtight container.
Cooking Note: Don't be fearful if your granola still looks wet after 30 minutes. The key to crunchy, delicious granola is wet granola. It will clump and crunch when allowed to cool.
2.

Chocolate Espresso Energy Bites
Here's another delicious energizing healthy recipe using cashews by Hillary at Nutrition on the Run. If you're looking to give yourself a little dose of healthy energy, you truly need to start making healthy energy bites. There are multitudes of recipes out there to use, but this is one of my favorites! Does anyone else out there love the flavors of espresso and chocolate combined as much as I do? Plus, with the addition of creamy cashews and even some energizing chia seeds thrown in, this is one recipe you'll actually enjoy pulling out your food processor for.
Serves: 16 bite sized balls
Ingredients:
1 cup chopped pitted dates
½ cup raw almonds
½ cup raw cashews
1 tbsp. chia seeds
½ tbsp.. unsweetened cocoa
½ tbsp. instant espresso powder (or beans)
Directions:
Pulse all ingredients in a food processor until the mixture begins to stick together. Roll into balls. Store in the refrigerator.
Perhaps one of my favorite recipes using cashews is a simple, yet incredibly satisfying cashew butter. But, we've all heard of regular cashew butter, so let's take it up a notch, shall we? This recipe from The Holistic Nutritionist will have you not only indulging in the amazing taste of cashew, but also the super nutritious almonds and Brazil nuts to boost. ABC nut butter is simply a mix of almonds, Brazil nuts and cashews to create ABC nut butter! I have to say, this is one of the easiest and tastiest nut butter recipes I've found to date. Almonds are rich in protein, magnesium, fiber, Vitamin E and tons of healthy fats that aid in a healthy metabolism. Brazil nuts are a powerful source of selenium, which is crucial to healthy thyroid function. Brazil nuts are also very satisfying and you'll become much fuller sooner, which stabilizes your blood sugar. The best part is, no soaking is involved in this recipe. Just buy raw organic nuts, and have at it!
Ingredients:
1 1/2 Cups Roasted Cashews (roasting not essential, but it adds a great depth of flavor)
1 1/2 Cups Almonds
1 cup brazil nuts
2 tablespoons coconut oil (macadamia oil is also yum)
1 teaspoon salt
Directions:
Throw all of the above into your blender. If you have a thermomix it takes about 1.5-2 minutes on speed 9 with a scrape or two in the middle. If you have a less powerful blender you will need to stop and scrape down the sides several times. It could take up to 15 minutes for the oils to release from the nuts and for it to become nice and creamy. I store my nut butters in the fridge, particularly in the warmer months.
4.

Wild Rice and Cashew Salad
I'm a huge fan of wild rice, which is actually a grass, not a grain, which many people do no know. It is well tolerated by people who do not handle grains well, plus, in my opinion, it is hands down more delicious than brown rice or other types. Wild rice has a slightly sweeter, nutty taste, and it pairs well with almost anything savory or sweet. This yummy rice salad recipe is full of flavor and so warming if you need something during these fall months to fill you up and nourish you. The cashews top this incredible recipe off by lending that creamy, slightly sweet taste and add a healthy dose of fats so all the nutrients from the veggies, rice and herbs are better absorbed in your body. Enjoy!
Serves: 6
Ingredients:
Rice:
1 cup uncooked wild rice
4 cups chicken, vegetable or beef bone broth
1 1/2 cups finely chopped red bell peppers
1 cup coarsely chopped cashews
1 bunch green onions, sliced
1 huge handful of fresh herbs of your choice, about 1 cup (I used 2 varieties of oregano)
Dressing:
3 Tbsp. rice or apple cider vinegar
2 Tbsp extra virgin olive oil
1 Tbsp. sesame oil
3-4 cloves garlic, minced
1/2 tsp. sea salt
Cracked white pepper to taste
Instructions:
Soak the rice overnight in 2-3 cups warm water with 2 Tbsp. apple cider vinegar.
Drain the rice -when ready to cook.
Place rice and 3 cups broth in a pot with a dollop of coconut oil and 1/2 tsp. of sea salt.
Bring to a boil, reduce heat to a simmer and cook on low for about 45 minutes. (*Alternatively you could make the rice in a pressure cooker, reducing the cooking time to about 25 minutes).
Cook until rice is tender, drain excess liquid and set rice aside to cool.
Once cooled, toss with the chopped peppers, green onions and herbs.
Mix the dressing ingredients together and pour over the salad, stirring well to combine.
Cover and refrigerate for at least 2 hours.
Serve with cashews. Season with salt and pepper as needed.
5.

Coconut Cashew Bonbons
This is a great gluten-free recipe to make for snacks that features cashews, and kids will especially love these instead of those sugary Rice Krispie Treats! These tasty little bonbons feature maple syrup as a natural sweetener instead of processed sugar. The cashews will lend some protein, healthy fats and a great amount of Vitamin B6 and magnesium. Indulge a little with healthy treats instead of those unhealthy processed rice snacks, which you'll never miss after you try these out!
Serves: 12
Ingredients:
1 cup crisp rice cereal
1/2 cup cashew butter
2 tablespoons pure maple syrup
1/4 teaspoon fine sea salt or table salt
1/4 cup unsweetened shredded coconut
Directions:
Mix together the cereal, cashew butter, maple syrup, and salt in a medium bowl.
Form the mixture into 12 1½-inch balls.
Roll the balls in the coconut.
Refrigerator in an airtight container for up to 5 days.
6.

Caramel Cashew Frosting
One of my latest favorite blogs is called Fitting Into Vegan, and the author is full of amazing recipes that will make you never miss the old, animal-ingredient filled versions of your favorite foods. Take for instance this frosting. Cashews are the perfect ingredient to make homemade frosting out of, because they cream up nicely and quickly. They are also great to make thick sauces with too, if you're curious. Caramel sauce in this recipe is a store-bought version, which you can buy in a variety of types ranging from organic, regular, sugar-free, etc. This caramel cashew frosting takes very little time to make, yet offers an intense, creamy and sweet flavor that you can top any of your favorite recipes with like, healthy cookies, cakes, smoothies, quickbreads, pancakes, waffles, or just eat it off the spoon!
Ingredients:
2 C Cashews, soaked overnight and rinsed
1/2 C Soy Milk
1/4 Tsp Cinnamon
1 Tsp Vanilla Bean Paste
3 Tbsp Caramel Sauce
Directions:
Measure and soak cashews. I did this before bed and put them in fridge overnight.
Drain and rinse cashews. Put everything in the blender and let it whirl. Will need to dig out cashews once or twice with a spoon.
Refrigerate until ready for use.
Enjoy!!
7.

Magical Mulberry Squares
I saved one of my favorite recipes for last. This recipe is a raw food recipe and uses some of my favorite "superfoods" that take this recipe to a sky-high level of nutritious benefits. Cashews make these squares incredibly creamy, while the natural superfoods enhance the sweetness, mineral content, and hormone-balancing properties. If you haven't tried mulberries, you simply must! They are a delicious dried fruit that looks like a lighter colored raisin. They offer incredible amounts Vitamin C, and fiber. Their flavor is a unique mix of tart and sweet that is unlike anything I've ever tasted before. You can buy mulberries and the other superfoods online or in food stores like Whole Foods. Try making these next time you want a supercharged snack that will quell every craving and nourish your cells from the inside out!
Ingredients:
Base:
1 cup dried mulberries, ground in food processor or blender
1/2 cup whole dried mulberries
1/2 cup cashews, ground as above
1/4 cup dried raisins and/or cherries, ground as above
1/2 cup lucuma powder
3 scoops vanilla protein powder
1/2 cup coconut oil, melted
2 tbls coconut nectar or honey
1 tsp camu camu powder
1/2 tsp Himalayan salt
Topping:
3 tbls almond butter
3 tbls coconut oil, melted
2 tbls coconut nectar or honey
1 tbls lecithin powder
1 tsp Longevity Power's Maca Bliss ( or maca powder)
1/4 tsp Himalayan salt
Directions:
Base:
Grind fruits and cashews, then mix together with all other ingredients. Mixture will be malleable and slightly sticky. Press into a 8″ baking pan and refrigerate.
Topping:
Mix all ingredients together and pour over base layer. Once firm, dust with lucuma powder and cut into squares of any desired size.
So, are you inspired to eat cashews yet? Don't fear the fats in these recipes or in cashews. Your body needs them to thrive, and keep you energized, satisfied and healthy. Share your love for cashews in the comments section!
Sources: nutritionnutontherun.com, nutritionnutontherun.com, theholisticingredient.com, divinehealthfromtheinsideout.com, fittingintovegan.wordpress.com realsimple.com, arianecooks.com
{{#comments_count}} Show Commnents ({{comments_count}}) {{/comments_count}}