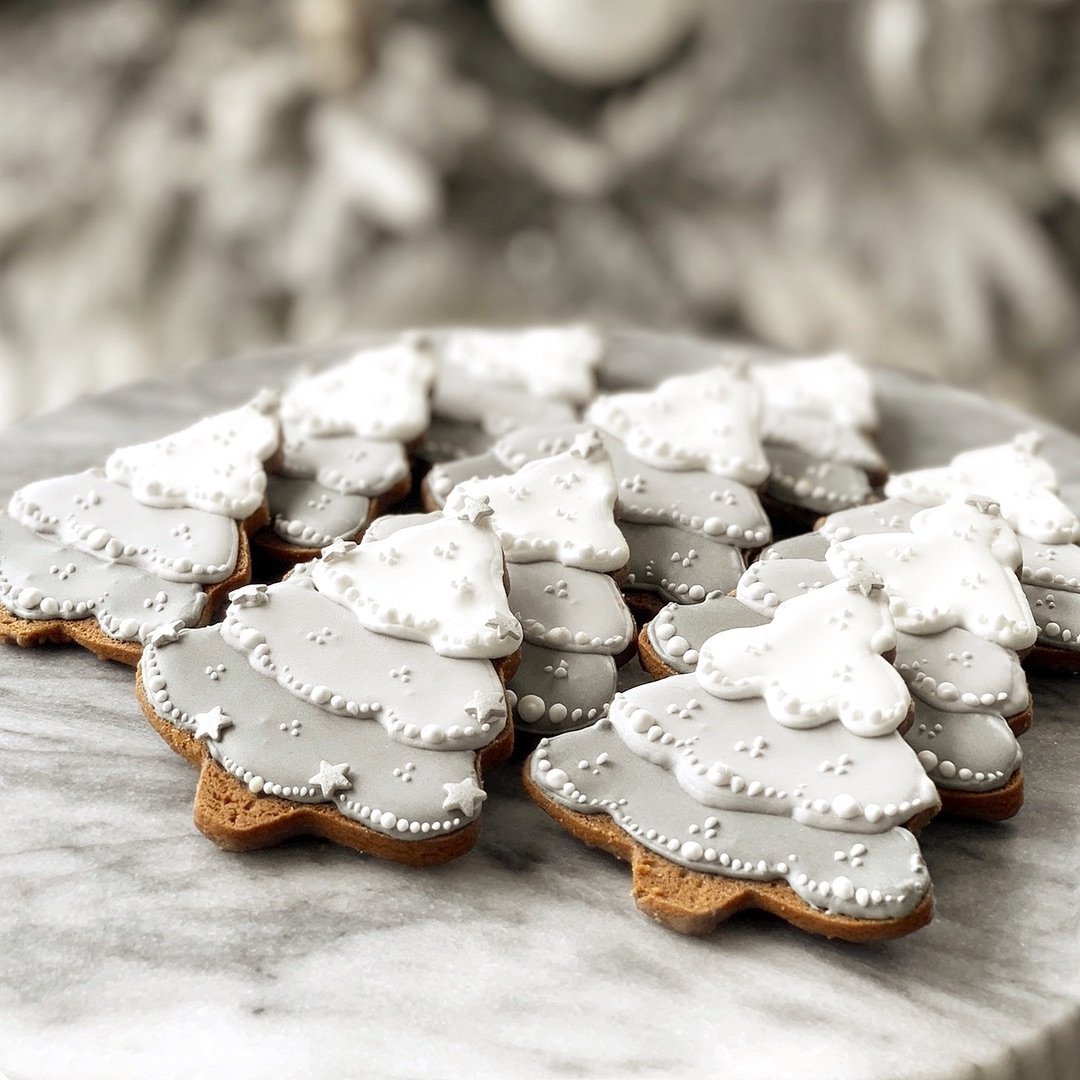 Santa Claus will be here before we know it and he's going to want cookies and milk. Get yourself ready by baking something new and fancy that the big guy has never had before. Of course, these are all perfect for your annual cookie swap too.
1.

Christmas Swirl Sugar Cookies

Source: ilovemydisorganizedlife.com
Santa will really get in the spirit with these.
2.

Snowflake Sugar Cookies

Source: Snowflake Sugar Cookies Annie's Eats
I bet Santa has never seen snowflakes this color before.
3.

Chocolate Swirls

Source: 22 Best Christmas Cookie Recipes
Even Santa can't get enough chocolate at Christmas.
4.

Cool Mint and Rich Dark Chocolate

Source: Chocolate-Mint Thumbprints
These look pretty tasty, don't they?
5.

Happy Snowmen

Source: Christmas Cupcakes Dessert Ideas Baking
Santa will definitely smile when he sees these cookies.
6.

Eggnog Truffles

Source: mccormick.com
You'll never regret making a big batch of these.
7.

Fancy Ornaments

Source: How to Marble or
Won't Santa feel special when you put these out for him?
8.

White Chocolate Rocky Road with Marshmallows, Pistachios, Macadamias and Cranberries

Source: White Chocolate Rocky Road
This is festive to look at and delicious to eat.
9.

Candy Cane Cookies

Source: blog.goo.ne.jp
Think Santa will love these?
10.

Fancy Christmas Ornament Cookies

Source: sortrachen.com
Santa will love you forever if you leave these out on Christmas Eve.
11.

Glitter Cookies

Source: 50 Best Cookie Recipes
Make Christmas just a little bit better with these glittery cookies.
12.

Christmas Pecan Balls

Source: Christmas Pecan Balls (Snowballs)
Santa is going to drool over these yummy cookies.
13.

Fancy Frosted Mittens

Source: snickerdoodledoodc.com
You can't go wrong with these red and white cookies.
14.

Merry Little Reindeer

Source: Gilded Reindeer and Santa Cookies
Do you think Santa will share these with his reindeer?
15.

Blue Christmas Ornament Cookies

Source: Advent 7: Kersthanger koekjes
Try a fun blue color scheme to really impress Santa this year.
16.

Shut the Front Door

Source: The Enchanted Home
Everyone, even Santa, will love these cookies.
17.

A Little Bit of Everything

Source: sweetanddelish.com
Santa won't know which one of these to eat first.
18.

Stacked Tree Cookies

Source: 12 Recipes Of Food and
You'll really make Santa's night with a couple of these yummy treats.
19.

Chocolate Peppermint Surprise Cookies:

Source: 100 Christmas Holiday Cookie Ideas
Everyone loves a surprise!
20.

Cookie Hot Chocolate Mugs

Source: 16 Cookies That Can Literally
Aren't these adorable?
21.

Cute Little Melting Snowmen Marshmallow Cookies

Source: Cookies for Santa
Adorable, aren't they?
22.

White Chocolate-Dipped Ginger Cookies

Source: 20 Utterly Delicious Ways To
These aren't your average Christmas sugar cookies.
23.

Fancy Dipped Oreos

Source: theitaliandishblog.com
The iconic sandwich cookie gets a makeover with this fun idea.

Do you leave cookies for Santa? Which of these are you planning to leave out this year?