If you're a girl on the go, chances are, you're curious about which are the best pouch snacks for easy, healthy snacking, and which are just calorie-laden desserts in disguise. Well, love, I can help! I've scoured the shelves of my local shops and done some serious research, and come up with a short list of the best pouch snacks you can buy right now. Get ready to get your yum on, while you go about your busy day.
---
1

Mamma Chia Squeeze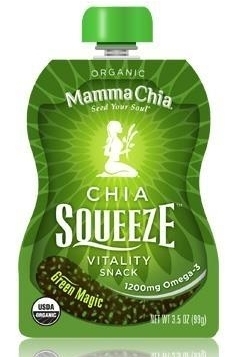 I love Mamma Chia in the glass bottles when I'm at home, but I'm always worried about the potential mess, so I never take them on the go. That's why I'm thrilled Mamma Chia is now available in a pouch! These four flavors – Strawberry Banana, Green Magic, Apple Cinnamon, and Blackberry Bliss – are the epitome of healthy snacking, earning them the tip-top spot of my list of the best pouch snacks by virtue of their heart-healthy omega 3s, their protein, and fiber. I especially love the Green Magic flavor, but they're all incredibly tasty!
---
2

Happy Squeeze Greek Yogurt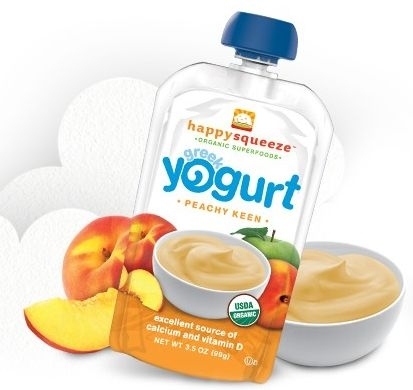 If you haven't hopped on the Greek yoghurt bandwagon yet, it's time. Grab one of these convenient pouches and try it; you'll love the extra-rich texture and the lower sugar and higher protein it offers. Unlike most yoghurt snacks, these don't require refrigeration, making them extra travel-friendly!
---
3

Buddy Fruits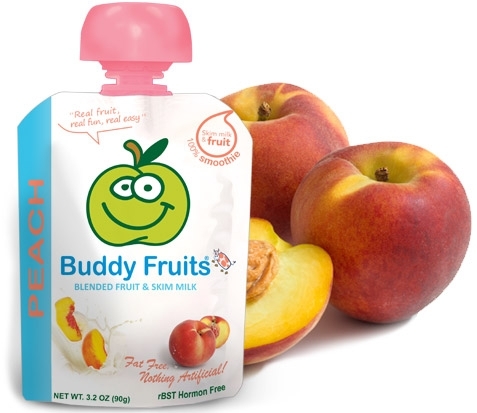 These may be marketed to kids (a lot of these pouch snacks are), but they're just as handy for grown-up snacking, too. There are more than a dozen Buddy Fruits squeeze pouch flavors to choose from – my favorite is the peach and skim milk smoothie – so there's bound to be a flavor you'll love! Still not convinced? Each pouch contains only 70 calories, they're gluten-free, organic, and vegetarian, too!
---
4

Peter Rabbit Organics Veggie Pouches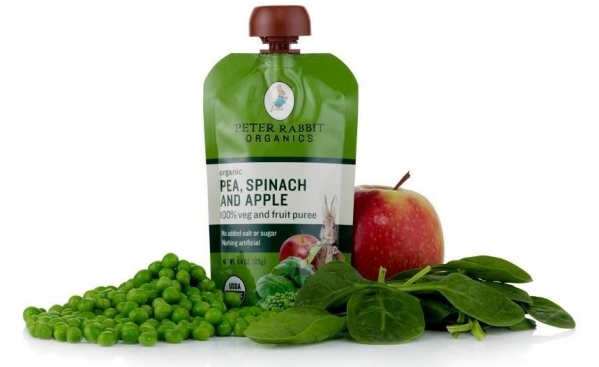 Again, made for kids, but so nutritious and delicious! I love that Peter Rabbit pouches include veggies – most snacks are fruit or yoghurt based! My fave flavor of these is the sweet potato, corn and apple, but there are loads of other tasty combinations to choose from, too!
---
5

GoGo Squeez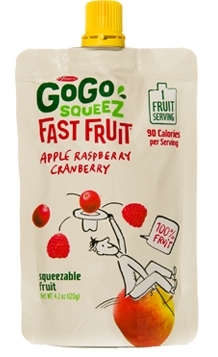 If you hate having to shop around for healthy snacks, then give these a go (pun totally intended)! They're found in the canned fruit aisle in most grocery stores, and come in a range of flavors. I'm not keen on the texture – they're a little smooth for me – but if you dislike lumpy sauce, then these might be just the thing.
---
6

Plum Organics Mashups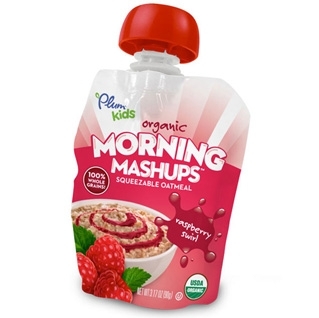 I know, I know – more kid stuff! But these are really good, even for grown-up snack attacks! The Morning Mashups are great for breakfast in a hurry, and they have some odd flavor combos that are actually a lot of fun. Beetbox berry or carroty chop, anyone?
7

Mario Pouch Olives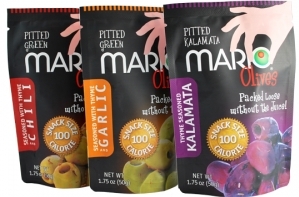 Tired of the kiddie snacks, and craving something salty and savory? Grab one of these pouch-packed olive snacks and go! They're mess-free (read: brine-free) and each serving only contains about 30 calories, and not as much sodium as you'd think. They come in three fab flavors, but I like the "hint of garlic" option best.
With so many tasty, healthy snack options, why would you grab a bag of chips or a candy bar? These are chock full of goodness, and they're conveniently portable, too! I love the Mamma Chia Squeeze pouches, and the Happy Squeeze Greek Yogurt is fabulous, too! Which of these pouch snacks do you grab-and-go most often, or is your fave travel-ready snack missing from my list?
---
Comments
Popular
Related
Recent