I love retreating to the kitchen for a few hours but I realized quite recently that my baking accessories are looking a bit old and careworn. I think I am putting some requests for some new kitchenware on my Christmas list this year so I've been on a hunt for some cute baking accessories. Want to see what I found?
---
1

Silicone Cake Pops Mould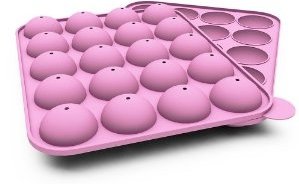 We've had the cupcake craze, the macaron craze and now we're into the cake pop craze. I personally find it a bit weird to have a cake as a lollipop but I can certainly understand their visual appeal and also the fun to be had in decorating them. They certainly make for a great item for a bake sale or a kid's party. Silicone molds are definitely best and what could make for cuter baking accessories than for them to come in candy pink? They're sold all over the place. The one in the picture is from Amazon.com.
---
2

Measuring Spoons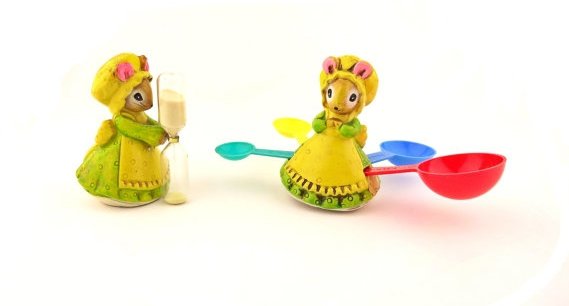 I don't know anyone who can get away with not having a set of measuring spoons in their kitchen, and with baking being such a precise process, they are a must for every baker. What about this darling little mouse? She comes complete with a full set of spoons that fan out around her, and there's a bonus because you get the kitchen timer too. I found this on Etsy.com.
3

Vintage Cookie Cutters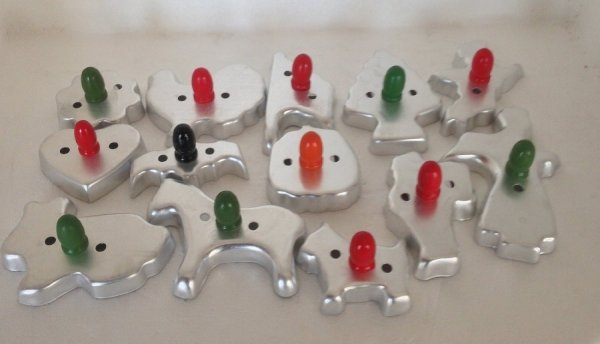 Are cookies your favorite thing to bake? If you have kids you probably spend hours in the kitchen whipping up a batch of sweet treats, but are you restricted to round or geometric cookies? Why not invest in a great set of cookie cutters? I love baking accessories with a vintage feel and I love that these have got a little, colored, wooden knob. This set of 13 (a baker's dozen) can be purchased on Amazon.com
---
4

Measuring Cups
Who said measuring cups had to be purely functional? I was really surprised at how many different designs there are. In Britain we don't really use cups. I do, because I think it is so much easier and I will usually try and find a US recipe than a UK one these days. Most cups available in the UK are little more than functional – plastic or stainless steel – so imagine my delight when I found fish cups, owl cups, funky color cups, cat cups and all manner of cups within cups – such as a set that stacks to make a cherry topped cake, that you'd never guess was a set of cups. I like these dotty ones available at Amazon.
---
5

Trivet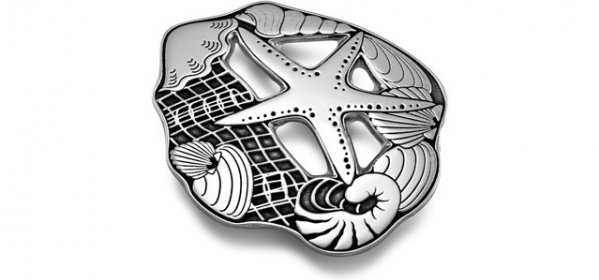 Are you a good kitchen person and when you take your baked goods from the oven, you put them on a trivet to protect your precious surfaces? After seeing this charming piece I am convinced I need to get a much more attractive trivet than my really plain boring one. This one seems also too nice to hide under a hot baking tin. You can find this at Macys.com along with some other great designs.
---
6

Bowls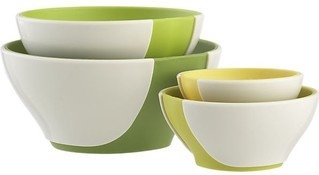 These are fab. Nice colors and great functionality. Baking equipment that looks good and helps with the process is ace in my book. I like these because I am one of those that likes to weigh out and line up all my ingredients before I start. I find it so much easier to progress through a recipe that way. What's great about these is that they have measures graduating up the sides so you don't have to use separate scales and tip things from the scale to a bowl. They're available from crateandbarrel.com and there's a whole coordinating range too.
---
7

Broom Cake Tester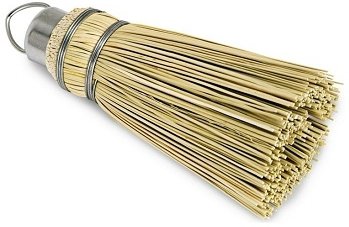 You'll have to forgive me for enthusing about this if it is so commonplace in the US. I have never seen anything like this before and think it is practical and cute. I can never find a skewer when I want to test if a cake is done and always end up sticking a knife in – not good for cupcakes. With this cake tester broom, all you do is pull out a bristle and poke it in your cake. Groovy. I found this at Williams-sonoma.com.
Are you craving any of these cute baking accessories? I definitely needs some cups and spoons, oh and a trivet, and a … whoah, I think I'd have them all.
---
Comments
Popular
Related
Recent