I adore limes and even more so, I adore lime recipes! Limes are a great fruit that boosts your mood, reduce acidity in the body, and they add almost zero calories to your foods. They offer this unique, tangy, tropical twist that just can't be beat! Try some of these lime recipes, which are my favorites in the spring and summer time. Limes are available all year round, and they're cheap, making them great for any girl's budget!
---
1

Cilantro Lime Dressing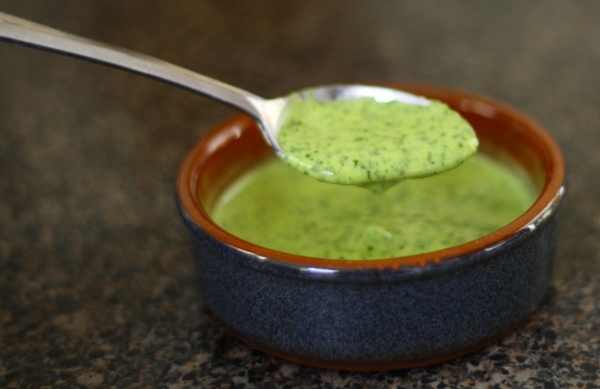 One of the best lime recipes I've ever tried is this simple salad dressing, where limes are utilized with the almighty herb cilantro. Cilantro is a wonderful way to flavor foods, and when paired with lime, the dressing takes on a Southwestern taste. You can serve this as a salad dressing or use it as a marinade for meat, fish and veggies.
Ingredients:
1 jalapeno pepper, seeded and coarsely chopped
1 clove garlic
3/4 teaspoon minced fresh ginger root
1/4 cup lime juice
1/3 cup honey
2 teaspoons balsamic vinegar
1/2 teaspoon salt, or to taste
1/4 cup packed cilantro leaves
1/2 cup extra-virgin olive oil
Directions:
Place the jalapeno pepper, garlic clove, and ginger into a food processor or blender; pulse until the jalapeno and garlic are finely chopped. Pour in the lime juice, honey, balsamic vinegar, and salt, add the cilantro leaves; pulse a few times to blend. Turn the food processor or blender on, and slowly drizzle in the olive oil until incorporated into the dressing. Season to taste with salt before serving.
**Source: **allrecipes.com
2

The Best Fresh Tomato Salsa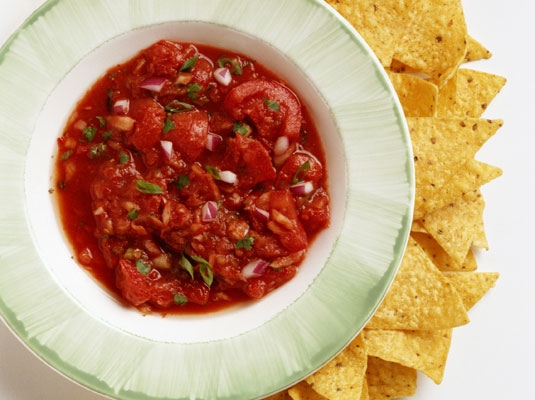 I'm a girl in love with salsa! Salsa is my go-to condiment when I have a Mexican craving but want something healthy. I just adore it! Many salsa recipes don't use limes, but limes are the secret to making the best salsa! I've even heard Eva Longoria uses limes in all her recipes. If it's good enough for Eva, it's good enough for me!
Makes 5 cups
Ingredients:
3 cups chopped tomatoes ( or you can use 2 15 ounce cans of no salt added tomatoes)
1/2 cup chopped green bell pepper
1 cup onion, diced
1/4 cup minced fresh cilantro
4 teaspoons chopped fresh jalapeno pepper (including seeds)
1/2 teaspoon ground cumin
1/2 teaspoon kosher salt
1/2 teaspoon ground black pepper
Directions:
Stir the tomatoes, green bell pepper, onion, cilantro, lime juice, jalapeno pepper, cumin, salt, and pepper in a bowl. Serve.
Source: allrecipes.com
---
3

Melon Lime Cooler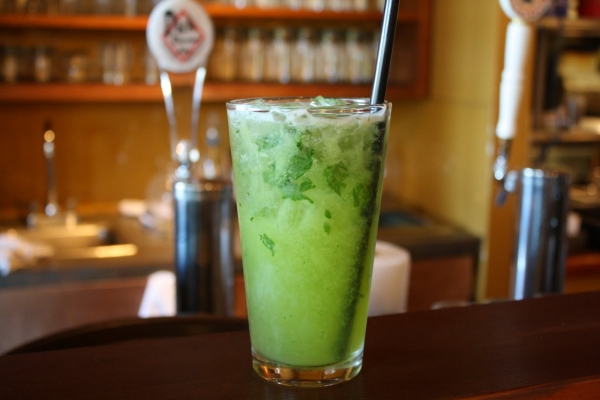 As I mentioned, limes are great to use in warmer weather, and with this refreshing treat, you're going to get the best limes have to offer. I think this recipe is simply beautiful, and so creative! Honeydew melons are a great source of Vitamin C and provide a pretty green color in addition to the sherbet and lime juice in this recipe. I've made a special note to the recipe if you want a lower calorie option.
Makes 4 servings
Ingredients:
4 1/2 cups cubed honeydew melon
1 1/2 cups lime sherbet (*My note: You can also use three 100 calorie lime flavored yogurt instead for a healthier option.)
2 tbsp. fresh lime juice
4 fresh strawberries for garnish (optional)
Directions:
Place honeydew melon in a single layer on a baking sheet. Cover and freeze until firm, about 30 minutes.
Transfer frozen melon to a food processor with the sherbet and lime juice. Puree until smooth.
Pour mixture evenly into 4 glasses, and garnish each glass with a strawberry. Serve immediately.
**Source: **allrecipes.com
---
4

Honey Lime Fruit Salad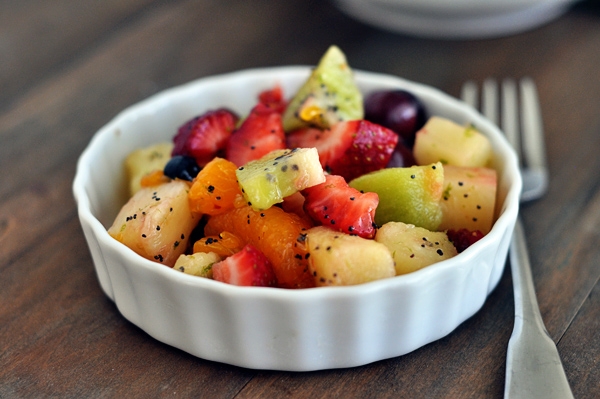 The beauty of limes is they can enhance savory or sweet dishes. Limes used in this recipe take the sweetness of the fruits to a delightful new level. Make a small batch and eat this fruit salad for breakfast, or make the entire batch and serve at a brunch, holiday get-together, or as a dessert at your next cookout or barbecue!
Makes 8 servings
Ingredients:
2 large bananas, sliced
1 (16 ounce) package fresh strawberries, hulled and sliced
1/2 pound fresh blueberries
2 tablespoons honey
1 lime, juiced
1/3 cup pine nuts (or I would use sliced almonds)
Directions:
Combine bananas, strawberries, and blueberries in a bowl. Drizzle honey and lime juice over fruit; stir to coat. Sprinkle with nuts.
Source: allrecipes.com
Tala
.6 AH-MAAZING!!!?...
---
5

Asian Lime and Cilantro Sauce for Salmon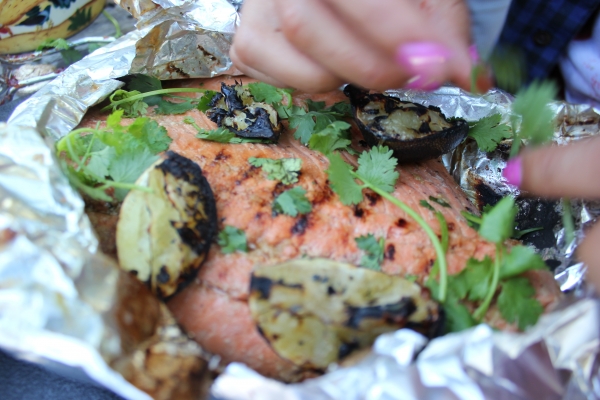 I usually go for salmon if I'm eating fish, and tend to stick to lemon for seasoning. I love this recipe, which uses limes instead of lemons. This would be a great sauce or marinade depending on how you want to use it. You can also replace the sugar with stevia if you wish.
Serves 2
Ingredients:
1/3 cup fresh lime juice
1 tablespoon soy sauce
1 1/2 teaspoons white sugar (or ¼ tsp. stevia)
2 tablespoons chopped fresh cilantro
Directions:
Whisk together the lime juice, soy sauce, and sugar until sugar dissolves. Stir in the cilantro.
Source: allrecipes.com
---
6

Lime Avocado Pie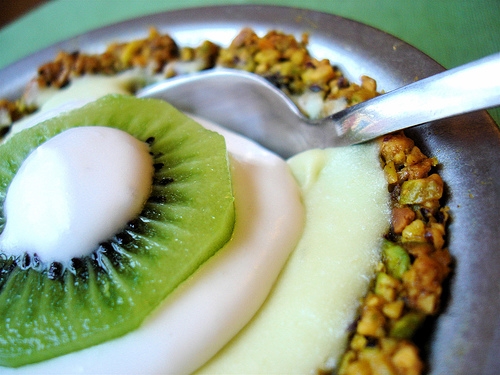 Want a unique and creamy dish for dessert? Try this lime recipe, which uses the healthy, rich and creamy avocado fruit. Using green ingredients like lime and avocado make this dish appealing to the eye and it would be especially great at a summer barbecue, cookout, or for a holiday pie. It is full of rich, decadent and sweet ingredients that would be excellent with any fish or chicken dish as a dessert. It isn't low in calories though, but if you're good with substitutions, feel free to experiment (and be sure to let me know if you find any good ones!).
Makes 1 9 inch pie
Ingredients:
2 ripe avocados - peeled, seeded, and mashed
1 (10 ounce) can sweetened condensed milk
1 (8 ounce) package cream cheese, at room temperature
2 tablespoons lime juice
2 tablespoons lemon juice
1 (9 inch) prepared graham cracker pie crust
1 cup whipped cream, or as desired
Directions:
Blend avocados, sweetened condensed milk, cream cheese, lime juice, and lemon juice in a blender until smooth; pour into prepared pie crust. Refrigerate 30 minutes. Top with whipped cream to serve.
**Source: **allrecipes.com
---
7

Chile Lime Chicken Kabobs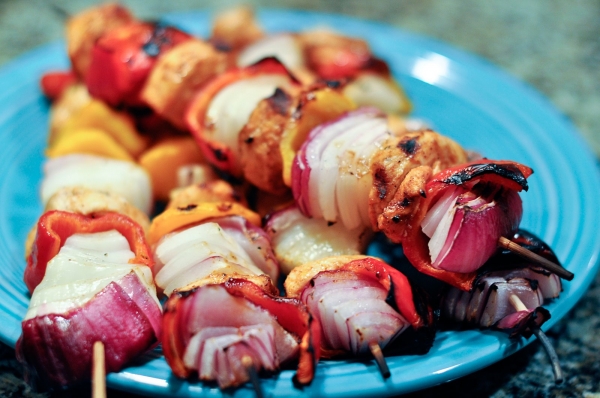 Fire up your grill and get ready; this recipe is full of flavor! Thanks to a little spice, limes, onions and fresh veggies, the standard chicken kabob takes on a whole new flavor here.
Makes 4 servings
Ingredients:
3 tablespoons olive oil
1 1/2 tablespoons red wine vinegar
1 lime, juiced
1 teaspoon chili powder
1/2 teaspoon paprika
1/2 teaspoon onion powder
1/2 teaspoon garlic powder
cayenne pepper to taste
salt and freshly ground black pepper to taste
1 pound skinless, boneless chicken breast halves - cut into 1 1/2 inch pieces
skewers
Directions:
In a small bowl, whisk together the olive oil, vinegar, and lime juice. Season with chili powder, paprika, onion powder, garlic powder, cayenne pepper, salt, and black pepper. Place the chicken in a shallow baking dish with the sauce, and stir to coat. Cover, and marinate in the refrigerator at least 1 hour.
Preheat the grill for medium-high heat. Thread chicken onto skewers, and discard marinade.
Lightly oil the grill grate. Grill skewers for 10 to 15 minutes, or until the chicken juices run clear.
Source: allrecipes.com
Make this the summer you try using more limes in your kitchen. I think you'll quickly become a fan. Do you like the flavor of limes?
---
Comments
Popular
Related
Recent