I love Curtis Stone recipes! Well, to be honest, I love Curtis Stone in general! He is an awesome chef, he shows the fun side of cooking, makes you aware of his passion for food, and well, he is pretty easy on the eyes as well! Combine all that with a beautiful Australian accent, and it's the package deal! Here are some of my favorite Curtis Stone recipes I think you will enjoy as well.
---
1

Oven Roasted Organic Chicken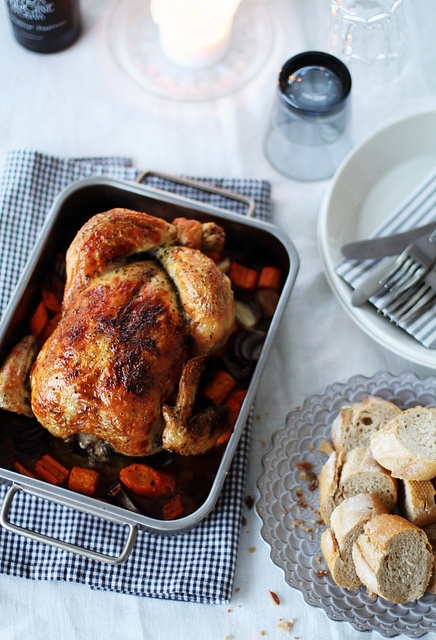 Let me just begin by saying, out of all the Curtis Stone recipes I have tried, this is by far the easiest one to master! There is nothing complicated about this recipe at all! Basically, take carrots, celery stalks and an onion, coarsely chop them with a bit of fresh garlic and place in the bottom of a large roasting pan. Then, mix together 1/2 cup of butter with some majoram (2 tablespoons) and 3 cloves of garlic, crushed. You're going to take this mixture and place in between the skin and the meat of the chicken breasts. Make sure it's good and covered. Tie the legs together with some twine or wire, put the chicken in the pan and sprinkle with salt and pepper. Roast for a little over an hour, occasionally spreading some of the juice on the op the chicken. I'm telling you, this will impress! For a detailed recipe, (as with all the recipes to follow) you can look in "sources" at the bottom of this article.
---
2

Parmesan Dijon Crusted Chicken

This is so good! My kids love it! Get some organic or homemade bread, crumble it up, add some parsley and shred some real Parmesan cheese into the mixture, mix them all up and get ready to crust. Oh, add some salt and pepper to your breading mixture as well; you won't be seasoning your meat. Okay, so once your breading is ready, brush some Dijon mustard on your chicken, then press it into the breading mixture. Do the other side the same way. Cook it on medium heat in a skillet with a bit of olive oil. You can also you honey mustard if you prefer!
---
3

Flourless Chocolate Cake with Ganache and Whipped Cream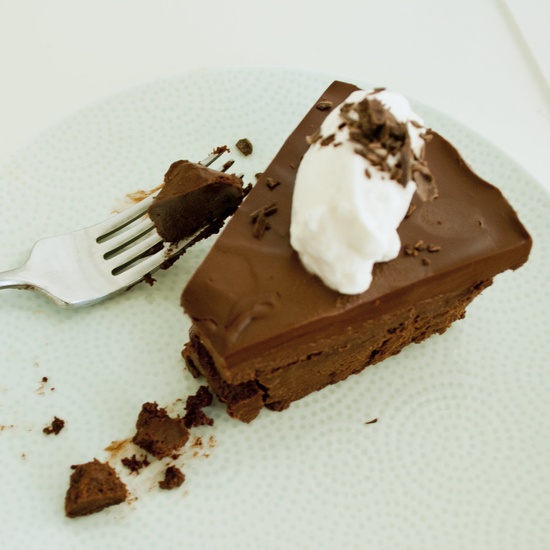 Ladies, you have not known heaven until you have tasted this, let me tell you! The best part is it is flourless, so yay for gluten free people! For this delectable treat, take 1 1/2 sticks of butter and soften it. Cream it together with 1 cup castor sugar until it is nice and fluffy. While you're still beating the mixture, add 6 egg yolks slowly.
While this is going on, you should be melting 6 oz of plain dark chocolate in a double boiler. (If you don't have one, you can boil water in a pan and put your chocolate in a Pyrex bowl on top of the pan. Just remember to use a pot holder when you go to remove it!) Note: Chocolate must be heated on low heat very slowly and stirred frequently, as it will burn easily.
While you have the mixture beating your sugar fluff, slowly pour in your melted chocolate and 1/2 tsp of cinnamon. Now that you have that done, you need to take a separate bowl and whisk your egg whites until they are turning into beautiful, white, stiff peaks. By hand, stir about a third of the egg white peaks into your chocolate mixture, and this will loosen up your mixture some. Then you can slowly fold in the rest of it. Pour this into an 8 inch spring form cake tin that you have greased and floured and bake at 350 degrees (180 Celsius) for about 35-40 minutes. Remove it from your pan, and know that it will deflate some in the cooling process. That is normal, don't panic!
For the ganache recipe and a detailed version of the cake recipe, see the bottom of this article!
---
4

White Pizza

I'm not about to try and explain the process, although it is pretty simple once you do it a time or two. I'm just going to let this video speak for itself, but I will tell you: delicious!
---
5

Scramble Eggs

I don't settle for plain eggs any more. When I do eat the occasional egg in an indulgent moment, I make it as fancy as I can. Curtis Stone was my inspiration for better-than-good eggs!
---
6

Focaccia

Talk about a delicious bread! Season this easy-to-make bread with whatever you want! What sounds good to you? You are going to love making this bread, if you like making anything in the kitchen at all. Simple!
7

Grilled Lamb Chops with Rosemary and Garlic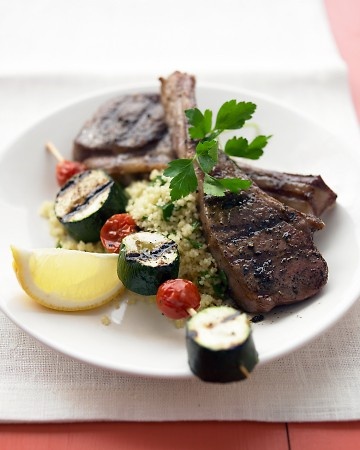 This is one of Curtis Stone's recipes that I haven't tried yet, but let me just tell you, my mouth was watering as I watched him grilling this! I wanted to just jump into the TV and pig out! Basically, he covers some lamb rib chops with honey and then smothers it in a mixture of olive oil, fresh rosemary, minced garlic and pepper. This can either marinate for a while or you can place immediately on the grill. Talk about a dish to serve the guests!
---
8

Steamed Citrus Salmon

My husband is a fish eater. Learning how to cook salmon Curtis Stone style was a lifesaver in my kitchen! I felt like a super cook! I have also watched him do a citrus, grilled shrimp and personally made it and it tasted divine! I'll have to share that one with you next time!

There you have it! 8 favorite Curtis Stone recipes. If you have never seen TLC's "Take Home Chef" show, you should get on Netflix and look it up! My cooking has improved so much since watching Curtis teach me how to cook in the common home kitchen! So, do these recipes sound appealing to you? Please share your opinion! And as always, have a fabulous day, stalkers!

Sources: recipes.howstuffworks.com, recipes.howstuffworks.com, recipes.howstuffworks.com,
---
Comments
Popular
Related
Recent