Some experts recommend not eating anything after dinner, but let's be real here. Most of us want a snack before bed and especially if we're staying up to catch up on our Netflix queue. The trick here is to go ahead and have a snack, but to be sure it's one that is healthy and that tastes good. That way it will satisfy your appetite and your cravings at the same time. So next time you're in for a few hours of Game of Thrones, try one of these snacks while you watch.
---
1

Chocolate Almond Protein Bars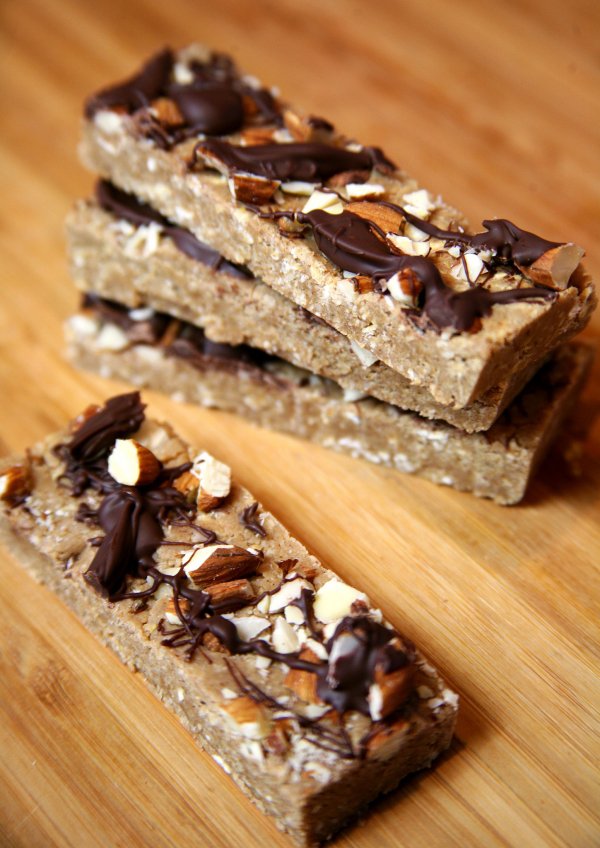 If you can't go to bed without some chocolate, this is the snack for you. You get to indulge in a favorite, but you also get a great dose of protein to fill you up until morning and some healthy fats too. Whip up a batch of these and you'll always have a Netflix snack.
Ingredients:
1 cup raw almonds
¼ teaspoon sea salt
1 teaspoon cinnamon
1 ½ cups oats
5 ounces vanilla protein powder
1/3 cup maple syrup
¼ cup chocolate chips
Directions:
Spray an 8x8-inch baking dish. Chop ¼ cup of the almonds. Process the remaining almonds with the salt in the food processor. Add the oats, protein powder, cinnamon and maple syrup and process until smooth. Press the mixture into the baking dish and top with the chopped almonds. Melt the chocolate chips and pour over the bars. Chill for 20 minutes before cutting.
2

Spicy Baked Fries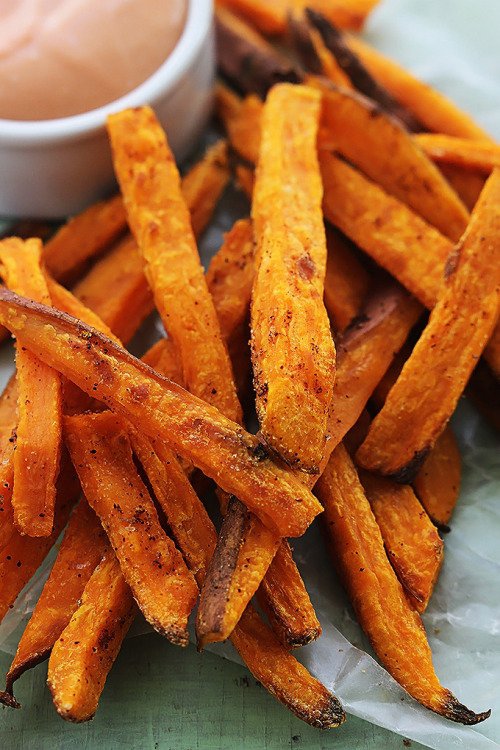 If you crave salty potatoes as a late-night snack, this recipe is the perfect alternative to fast food fries or potato chips. You'll feel like you're indulging without the guilt.
Ingredients:
3 medium potatoes, cut into "fries"
2 tablespoons olive oil
1 teaspoon garlic powder
1 teaspoon chili powder
1 teaspoon onion powder
½ teaspoon paprika
½ teaspoon salt
Directions:
Place the potatoes in a large zip-top bag and add the rest of the ingredients. Shake the bag to coat the potatoes, then transfer them to a baking sheet in a single layer. Bake for 20 minutes at 425 degrees. Turn the oven up to 450 degrees and bake the fries for an additional for 10 more minutes.
---
3

Baked Kale Chips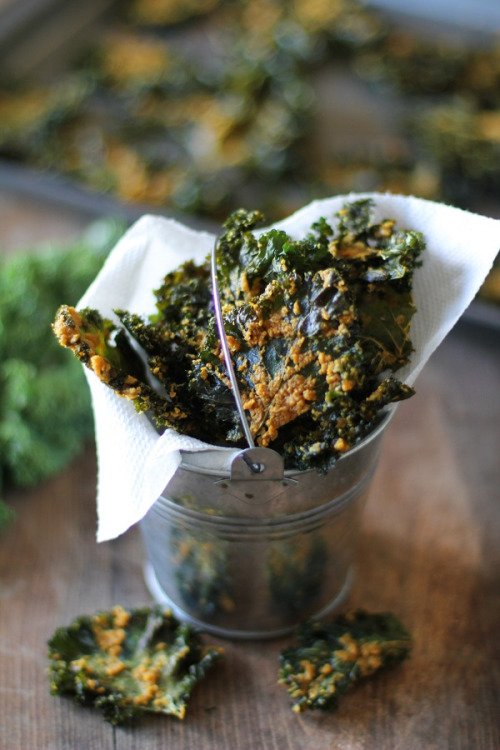 If you're anything like me, you crave potato chips when you watch television. They are crunchy and salty and just about perfect. Except for their fat and calorie content. Make these healthy kale chips instead. Problem solved!
Ingredients:
1 bunch kale
1 tablespoon olive oil
1 teaspoon seasoned salt
Directions:
Preheat the oven to 350 degrees and line a baking sheet with parchment paper. Tear the kale into small pieces and toss it with the oil and salt. Bake for about 10 to 15 minutes, or until kale is crispy and slightly browned.
---
4

Crispy Baked Chicken Wings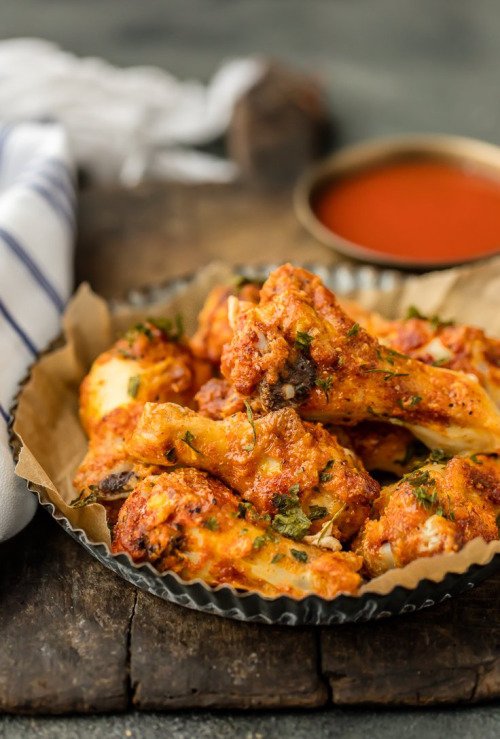 Nothing is more perfect than a TV binge than a big old plate of hot wings. The fried ones you get at the bar or from takeout are definitely not a healthy choice. However, these baked versions are just as tasty without all the fat and calories.
Ingredients:
2 pounds chicken wings
Salt
3 tablespoons buffalo hot sauce
2 tablespoons butter
Dash Worcestershire sauce
Cayenne pepper
Directions:
Preheat the oven to 450 degrees. Boil the chicken wings for about 8 minutes in salted water. Transfer to a wire rack. Pat dry with a paper towel. Bake the wings for about 30 minutes, flip and bake for 5 more minutes. Combine the hot sauce, butter, Worcestershire and cayenne in a saucepan and heat until melted and combined. Toss the wings in the sauce and serve.
---
5

Party Popcorn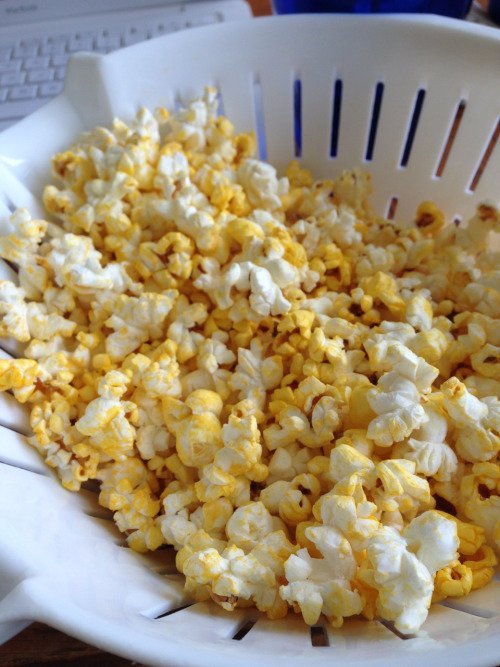 No list of late-night snacks would be complete without popcorn. Of course, you could enjoy a bowl of buttered kernels, but this recipe is both indulgent and sort of healthy so it won't undo all of your health goals.
Ingredients:
2 tablespoons vegetable oil
2 teaspoons butter, unsalted
1/3 cup popcorn kernels
Sea salt
1 teaspoon marjoram
½ teaspoon paprika
Directions:
Melt the butter and oil in a large pan and add the popcorn kernels. Cover and shake until the popcorn starts to pop. Once the popping slows down, carefully remove the lid. Add the salt, marjoram and paprika and shake the popcorn to coat.
---
6

Chocolate Avocado Milkshake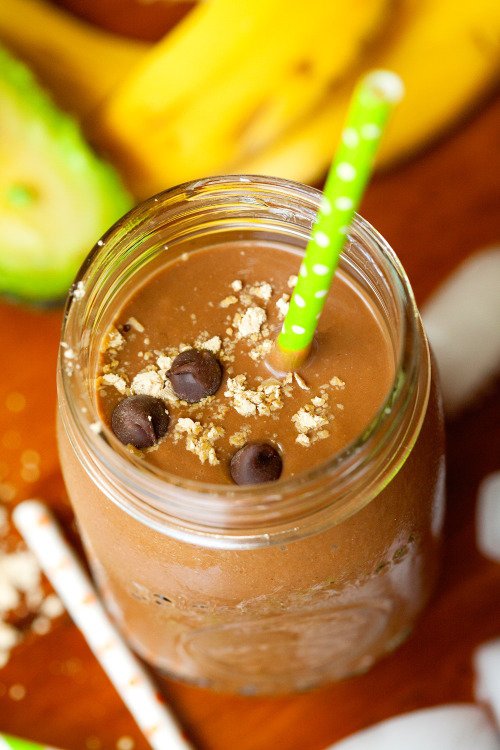 Did you miss happy hour shakes at Sonic? Don't worry. You can whip up this totally decadent, but healthier treat in no time. Sipping this will make any Netflix binge that much better.
Ingredients:
½ avocado
2 tablespoons brown sugar
2 tablespoons cocoa powder
1 teaspoon vanilla extract
1 ½ cups skim milk
Directions:
Place the ingredients in the blender and puree until smooth. Serve over ice.
---
7

Midnight Ramen Soup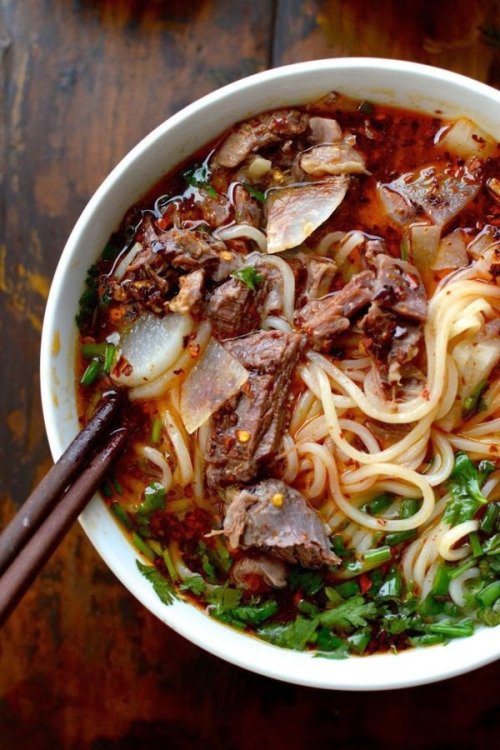 Ramen is one of my favorite late night snacks. It's not quite as healthy as some of the other options on this list, but it's a great choice if you want something comforting and are having a cheat day.
Ingredients:
1 package instant ramen
Handful of your favorite veggies
2 eggs
Hot sauce
Directions:
Prepare the ramen according to package directions. About halfway through cooking, toss in the veggies. Add seasoning packet and stir to combine. Add the eggs to the pan and cook for about 4 minutes, or until the whites are set, but the yolks are still runny. Add hot sauce to taste and serve.
---
8

ChOcolate CoVered Bananas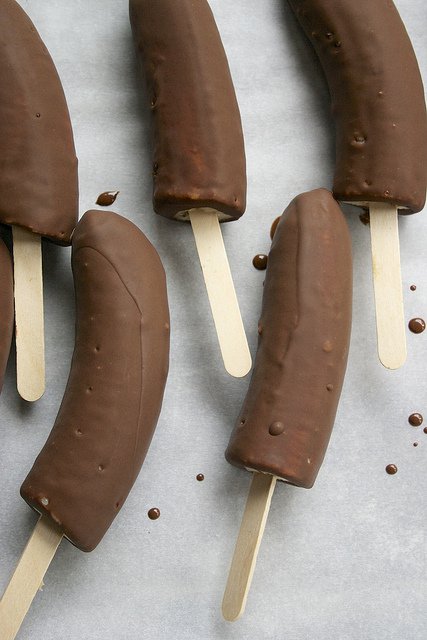 Looking for something to satisfy your sweet tooth and not pack on the pounds; then this super simple treat is for you.
Ingredients:
Dark Chocolate
Bananas
Directions:
Melt a square of dark chocolate in the microwave for about 20 seconds. Dip the banana and enjoy.
---
9

Skinny Vanilla MilksHake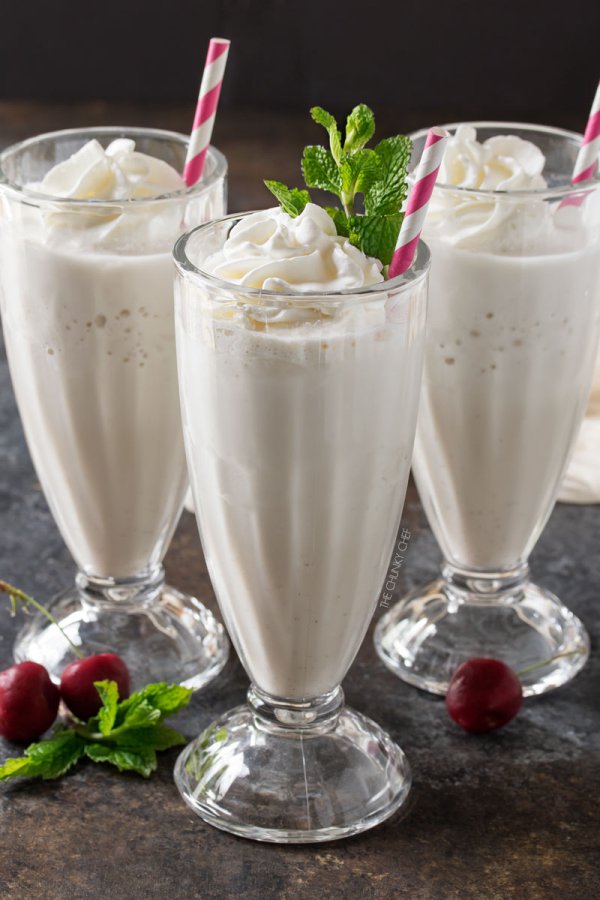 There's nothing better as a late night snack than a delicious milkshake. Make it a healthy milkshake and I'm sold! Plus, you can make this chocolate too by swapping out the vanilla for chocolate protein powder.
Ingredients:
1 scoop vanilla protein powder
1 cup skim milk
Ice
Directions:
Put all ingredients in a blender and mix.
---
10

Greek YoguRt with Granola or Fruit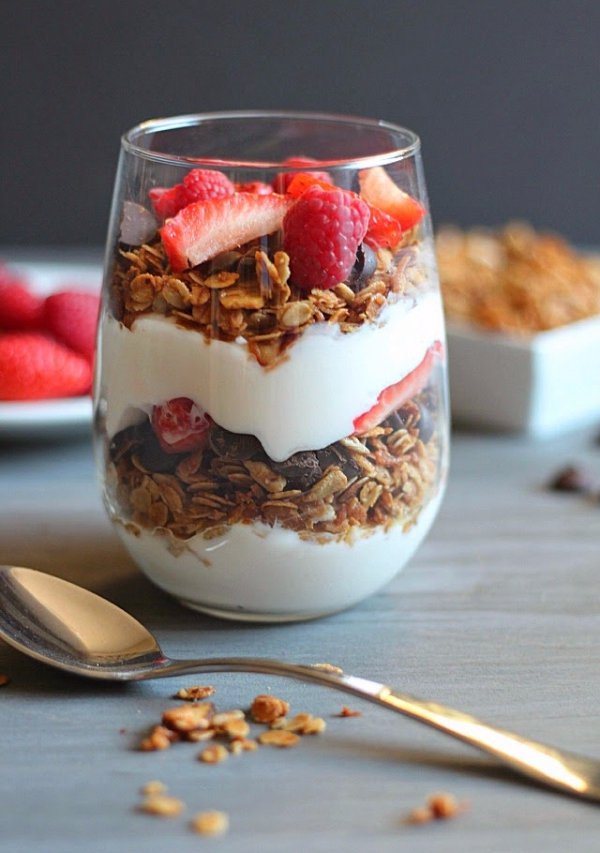 If you're the type to curl up with a tub of ice cream at night, try this skinny swap instead.
Ingredients:
1 cup non-fat Greek yogurt (any flavor)
2 Tablespoons granola or nuts
1/4 cup fruit
Directions:
Top your Greek yogurt with the granola or fruit and dig in!
Which one will be your late night snack tonight? What other ideas can you add?
---
Comments
Popular
Related
Recent