Tapas recipes have become incredibly popular in recent years. Tapas are bite-sized snacks eaten in bars in Spain. They are supposed to have originated as a way of stopping flies from getting into your drink! Tapa means lid, and the tapas were meant to cover your glass. Try these simple tapas recipes at home - drink optional …
---
1

Pa Amb Tomaquet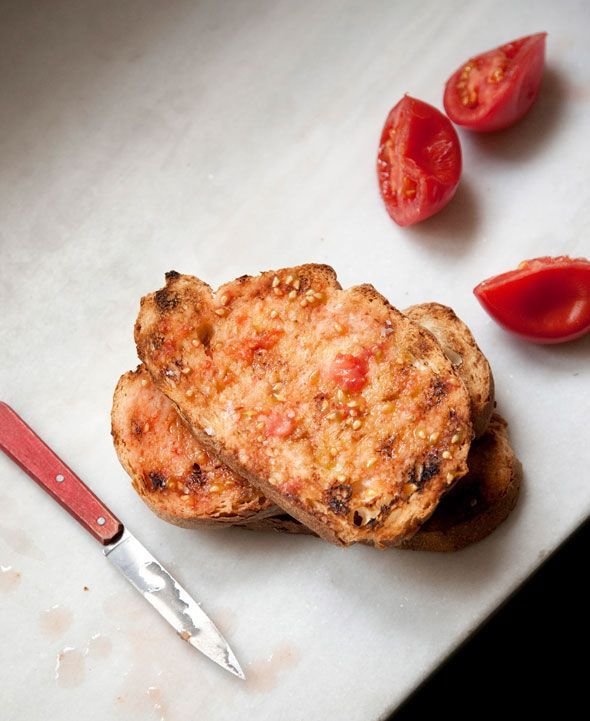 The first of my selection of tapas recipes is very popular in Catalunya. Pa amb tomaquet can be found all over the region. It's really easy and unbelievably tasty. You'll need very ripe tomatoes. Cut in half and rub them over white bread, then add salt and olive oil. Believe me, it's heavenly, and makes a delicious snack or as part of a buffet..
---
2

Patatas Bravas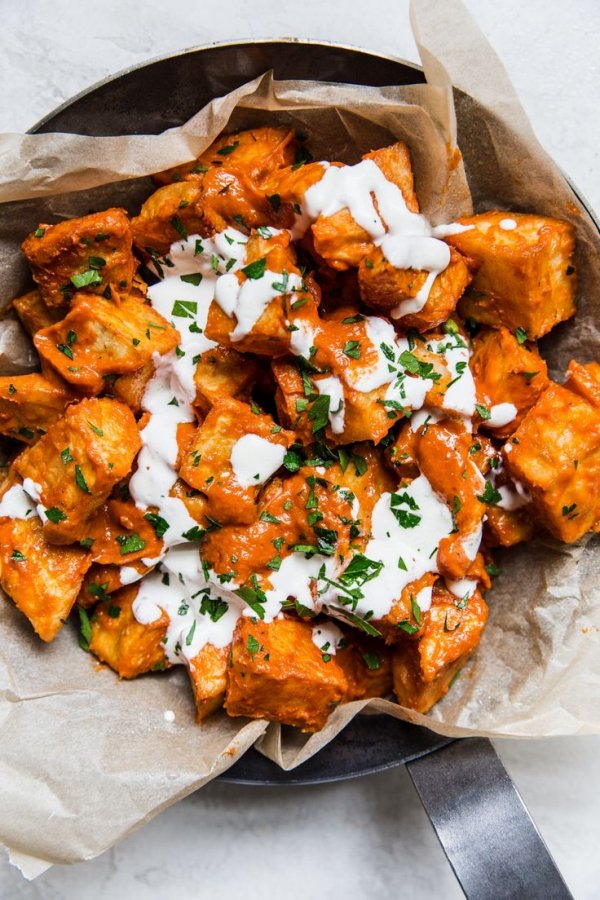 Every tapas bar does their own version of patatas bravas. It's really easy to make, although not the quickest bravas recipe. Cut potatoes into cubes and roast in the oven for around 40 minutes. Make a sauce by cooking onions and garlic with chopped tomatoes. You can make an instant version of the sauce by mixing ketchup with mayonnaise.
---
3

Chorizo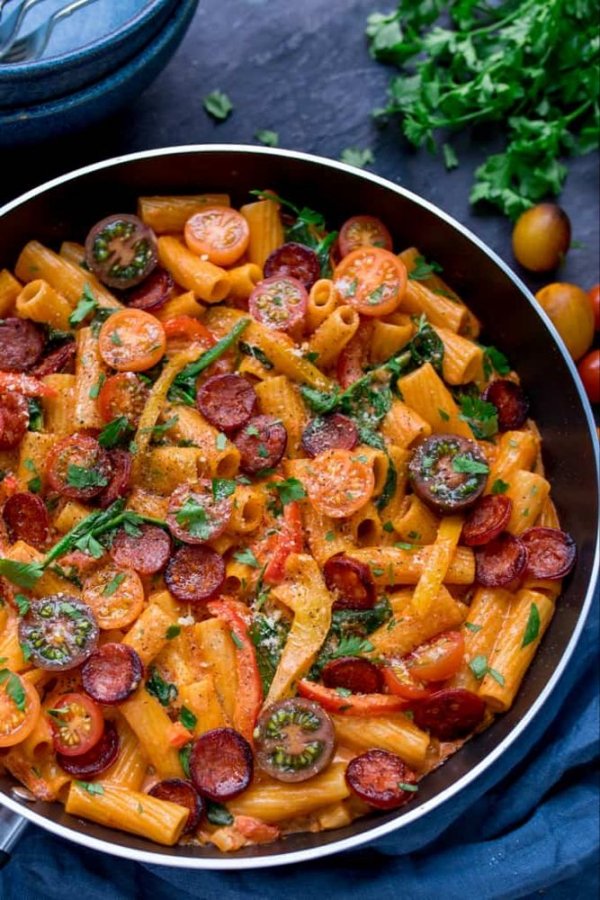 If you can get authentic Spanish chorizo in your local deli, use it to make tapas. Have some left over red wine? Simply fry the sliced chorizo in the wine with garlic and whatever herbs you have in your garden. Serve with bread to mop up the sauce. You could also simply serve the chorizo sliced on bread.
---
4

Olivada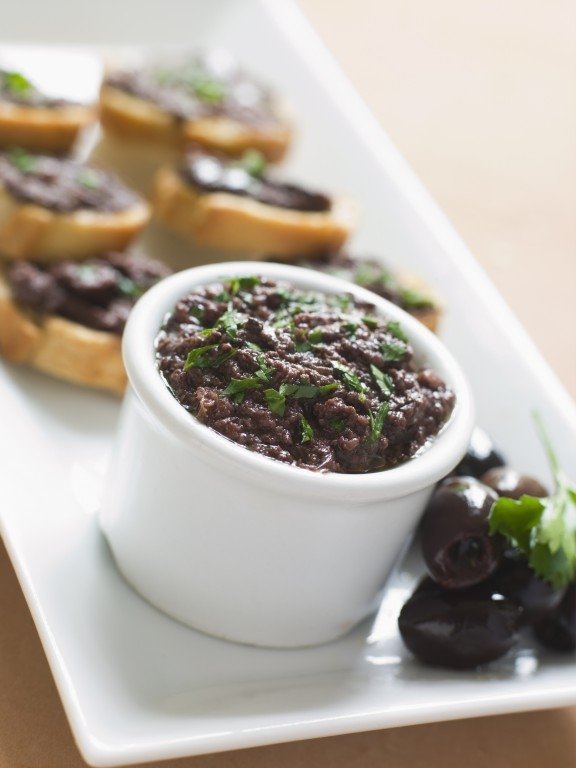 Here's one for olive fans, and a great way to get that Mediterranean vibe. Just blend the olives with olive oil and garlic. You want a spreadable consistency. This would be a really tasty dip for a picnic or open-air lunch to serve with crusty bread or crackers. It would also make a lovely starter to serve at a dinner party.
---
5

Garlic Mushrooms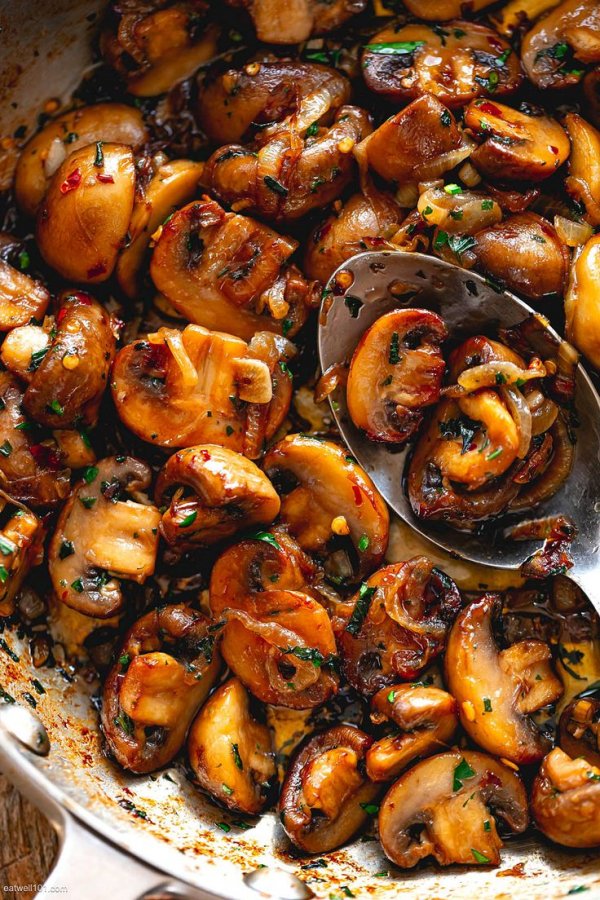 This is another staple dish in tapas bars. This time you cook the mushrooms in white wine. Add garlic and chilli (well, it wouldn't be garlic mushrooms without garlic, would it!). They'll only take five minutes or so to cook. Throw on some herbs of your choice. A delicious tapas dish in no time at all! (and some more wine for lunch).
---
6

Salmon with Cream Cheese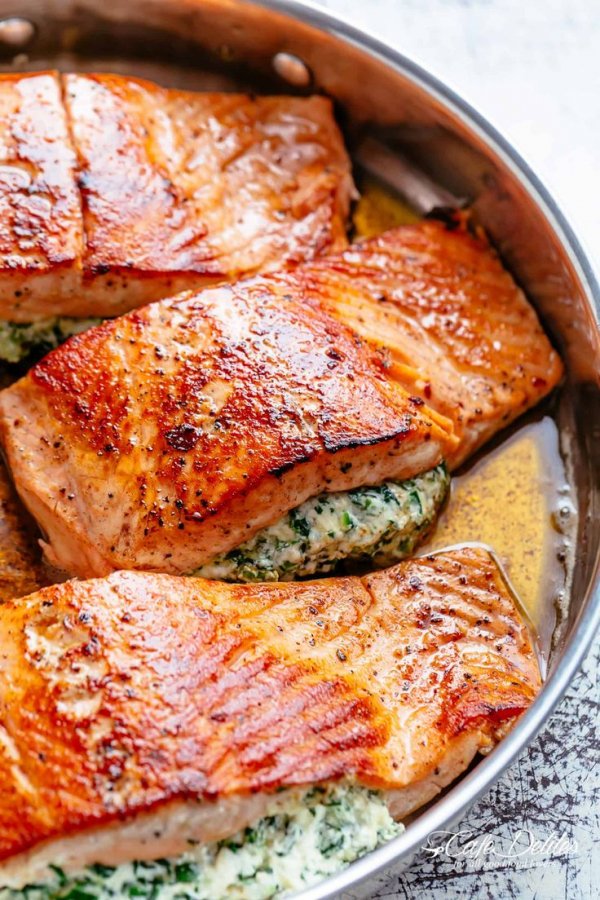 Exactly what it says on the packet (so to speak). Seafood tapas are really popular, so if you want a really quick tapas try this one. Spread toasted baguette slices with cream cheese, and top with smoked salmon. Serve with lemon slices. It would make a great afternoon snack or starter.
7

Red Peppers Stuffed with Tuna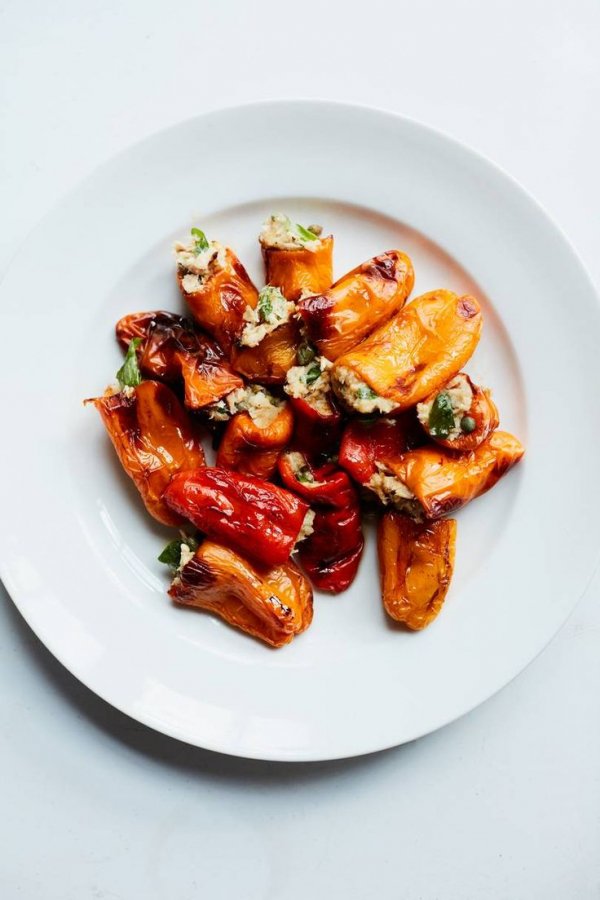 To finish, here's a colorful tapas recipe. Simply mix tuna, olives, spring onions, olive oil and wine vinegar, Stuff roasted red peppers with the mixture. That's it - no cooking required, and a couple of minutes to make. If you want a vegetarian version, try mixing chopped nuts or mashed beans with the spring onions.
So why not 'tapear' at home? Yes, the Spanish have a verb for eating tapas. Tapas don't have to be saved for snack time: For an easy dinner party, make several different tapas and serve with bread and salad. They can be prepared ahead of time, so you can chat with your guests instead of disappearing into the kitchen. What is your favorite world cuisine?
---
Comments
Popular
Related
Recent