9 Fantastic and Delicious Ways to Use Asparagus ...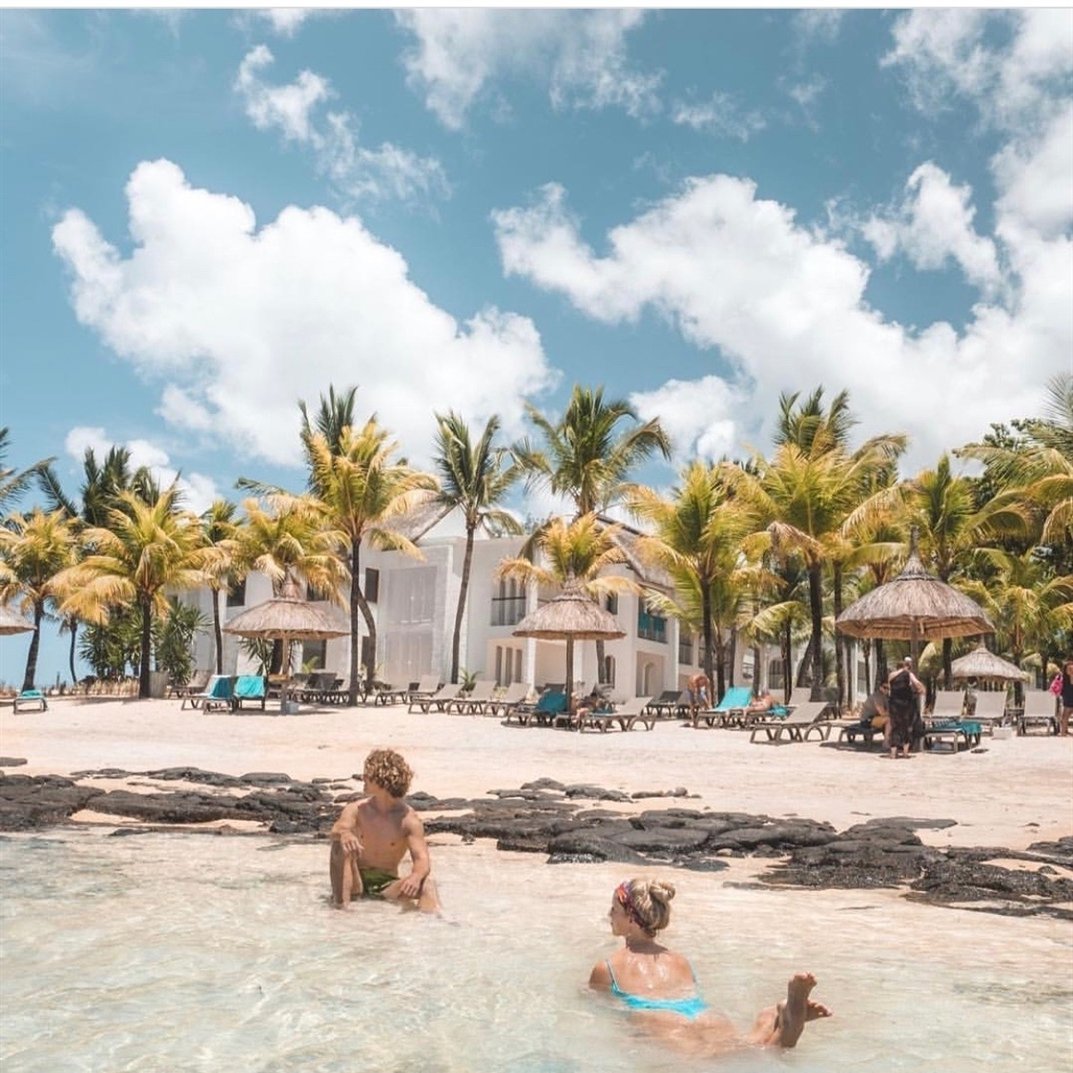 There are so many delicious ways to use asparagus, you'll wonder why you don't cook with this interesting vegetable more often. Asparagus is actually my favorite, mainly because it's so versatile! It's crisp and fresh and it tastes amazing, whether it's raw or cooked. From salads to grilled asparagus recipes, there are lots of amazing ways to incorporate it into your vegetable rotation, so why not give it a try? After all, right now the stalks are plump and juicy, so you'll really be able to get the full taste. Try cooking with asparagus today and see how many neat recipes you can come up with on your own! Just make sure you take a look at these first!
1.

Roasted Asparagus with Parmesan
Sometimes the simplest ways to use asparagus are the best. This recipe is the easiest thing you will ever make, but it's incredibly delicious. It makes an excellent side dish for lunches or dinners – you can easily just throw it into the oven for 15 minutes while everything else is cooking. The only correction I'd make is to use fresh garlic rather than garlic powder, if it's feasible. Believe me, fresh garlic makes all the difference!
Ingredients:
olive oil cooking spray
1 pound fresh asparagus, tough ends trimmed
1/4 cup shredded Parmesan cheese
1 teaspoon sea salt
1/4 teaspoon garlic powder, or to taste
Directions:
Preheat oven to 400 degrees F (200 degrees C).
Spray the inside of a 9x13 casserole dish with olive oil cooking spray. Place asparagus in the dish and lightly spray spears with cooking spray.
Sprinkle asparagus with Parmesan cheese, sea salt, and garlic powder.
Roast in preheated oven until fork easily punctures thickest part of stem, about 12 minutes.
2.

Asparagus Rolls with Prosciutto and Basil Ricotta Cheese
This is a great way to use asparagus as an appetizer. Don't save it just for special occasions, wow your family and friends during casual dinner parties or get togethers as well. Asparagus makes a great base for salty prosciutto, and that ricotta … oh, you just can't beat that. That is restaurant quality stuff, right there. You could even use it as a dip for the asparagus if you wanted. Experiment!
Ingredients:
1/2 cup whole basil leaves
1/2 cup low fat ricotta cheese
2 tablespoons olive oil
salt and black pepper to taste
1 pound medium asparagus spears, about 16 pieces
1 tablespoon salt
8 slices thinly sliced prosciutto
1/4 cup grated Parmesan cheese
Directions:
Trim two inches from ends of asparagus. Have a medium size bowl of ice water ready for chilling basil and asparagus. Bring 2 quarts water to a boil with salt. Add basil leaves to water and blanch until leaves brighten, about 20 seconds. Remove with slotted spoon and plunge into ice water. Remove and squeeze out excess water. Add asparagus to boiling water and cook 5 to 7 minutes, until ends are soft when pinched. Remove from water and chill in ice water to stop cooking.
Place blanched basil leaves into blender or food processor. Add ricotta cheese, olive oil and salt and pepper to taste. Set aside. Lay out slices of prosciutto on a cutting board. Place dollop of ricotta mixture on one end of the prosciutto slice. Sprinkle with Parmesan cheese. Arrange two asparagus spears at the edge of each prosciutto slice and begin rolling around the asparagus until the end of the prosciutto is reached. Arrange on platter and serve.
3.

Grilled Asparagus with Cilantro Lemon Butter
Sauteed asparagus is my favorite – just some garlic, salt, pepper, and olive oil, and I'm good. However, it lends itself extremely well to grilling, too. This recipe is simplicity itself, but it's so good – the lemon butter makes all the difference. It's so easy to make, yet anyone who eats it will rave all through the meal, I promise. I imagine you could try this on the stove as well, or bake it on those rainy days when you can't fire up the grill.
Ingredients:
1 pound thin asparagus spears, tough ends snapped
1 tablespoon extra-virgin olive oil
salt and ground black pepper to taste
1/4 cup chopped fresh cilantro
2 tablespoons light butter, melted
1/4 cup fat-free sour cream
1 small lemon, juiced
Directions:
Preheat an outdoor grill for medium heat, and place a sheet of aluminum foil on the grate.
While grill is heating, bring a large pot of water to a boil.
Drop asparagus spears into boiling water and stir gently; cook until the asparagus are bright green but still crisp, 2 to 3 minutes.
Drain the asparagus and cool quickly under a stream of cold water.
Place asparagus into a bowl and toss with olive oil, salt, and black pepper.
Place asparagus onto the foil-lined grill grate and cook until tender, 7 to 10 minutes. Turn spears over several times with tongs.
Transfer grilled asparagus to a serving platter.
Stir cilantro, light butter, fat-free sour cream, and lemon juice together in a bowl; drizzle over asparagus to serve.
4.

Wild Mushroom and Asparagus Risotto
This is one of the most inventive ways to use asparagus I've ever seen. Since it's a risotto, and risotto is difficult enough that I can't make it without imagining Gordon Ramsay screaming at me, you might want to take some time out for this one. It works great as a main course, so take the time to make it right. Trust me, with a little patience, you'll never taste anything better!
Ingredients:
6 cups chicken broth
1 cup dry white wine
2 tablespoons unsalted butter
1 cup finely chopped onion
Kosher salt and freshly ground black pepper
2 cups Arborio rice
5 ounces wild mushrooms, cooked and coarsely chopped, approximately 3/4 cup
7 ounces asparagus, cooked and cut into 1-inch pieces, approximately 1 1/2 cups
2 ounces grated Parmesan, approximately 1/2 cup
1 teaspoon grated lemon zest
1/2 teaspoon freshly grated nutmeg
Directions:
In an electric kettle or medium saucepan with a lid, combine chicken broth and white wine and heat just to simmering. Keep warm.
In a large 3 to 4-quart heavy saucepan over medium heat, melt the butter. Add the onions and a pinch of salt and sweat until translucent, about 5 minutes. Add the rice and stir. Cook for 3 to 5 minutes or until the grains are translucent around the edges. Be careful not to allow the grains or the onions to brown.
Reduce the heat to low. Add enough of the wine and chicken stock just to cover the top of the rice. Stir or move the pan often, until the liquid is completely absorbed into rice. Once absorbed, add another amount of liquid just to cover the rice and continue stirring or moving as before. There should be just enough liquid left to repeat 1 more time. It should take approximately 35 to 40 minutes for all of the liquid to be absorbed. After the last addition of liquid has been mostly absorbed, add the mushrooms and asparagus and stir until risotto is creamy and asparagus is heated through. Remove from the heat and stir in the Parmesan, lemon zest, and nutmeg. Taste and season, to taste, with salt and freshly ground black pepper.
*Cook's Note: If fresh wild mushrooms are not available, reconstituted dried mushrooms can be used instead. Place 2 ounces of dried mushrooms into a bowl and cover with warm water. Allow to sit for about 30 minutes or until all the mushrooms are soft and pliable.
5.

Asparagus-Cheese Tartines
A lot of asparagus recipes call for prosciutto, because they do complement each other beautifully. This recipe also has plenty of other scrumptious ingredients, like fresh mozzarella, fontina, and Gruyère, so you know it's rich. Shallots give it the right amount of zing, the tapenade adds an amazing touch, and the balsamic at the end is absolutely incredible. Although you need a lot of ingredients, you'll only need 30 minutes to make these. They're a really classic, fantastic take on an open-faced sandwich.
Ingredients:
12 thin asparagus spears
1 tablespoon(s) extra-virgin olive oil
2 large shallots, thinly sliced
Salt and freshly ground pepper
2 large plum tomatoes, sliced lengthwise 1/4 inch thick
4 3/4-inch-thick slices of peasant or Pullman sandwich bread
1/4 cup(s) tapenade
4 1/8-inch-thick slices each of Italian fontina, fresh mozzarella and Gruyère cheese
4 very thin slices of prosciutto
Aged balsamic vinegar, for drizzling
Directions:
Bring a large skillet of salted water to a boil. Add the asparagus and cook until crisp-tender, 2 minutes. Drain and transfer to a plate. Wipe out the skillet.
Add the oil and shallots to the skillet, season with salt and pepper and cook over moderate heat until softened, 4 minutes. Transfer the shallots to a plate. Add the tomatoes to the skillet, season with salt and pepper and cook over moderately high heat until lightly browned on one side, 2 minutes; transfer to the plate with the shallots.
Preheat the broiler. Arrange the bread on a baking sheet; toast in the broiler 3 inches from the heat, turning once, 2 minutes.
Spread the toasts with the tapenade and top with the shallots, fontina and mozzarella. Broil the tartines 3 inches from the heat for 1 minute, until the cheese has melted. Top the tartines with the asparagus and drape with the Gruyère. Broil the tartines for 1 minute longer, until the Gruyère has melted. Top the tartines with the tomatoes and prosciutto, drizzle with the vinegar and serve.
6.

Asparagus Stuffed Potatoes
Since I'm a huge fan of potatoes, I jumped at the chance to try this one. It's definitely an unexpected way to incorporate asparagus, and the results are delicious. It's a new take on twice-baked potatoes, which are delicious anyway, and asparagus tastes amazing with potatoes. You'll spend most of your time baking; the prep is pretty simple. If you time things right, scooping out the potato will be incredibly easy, too. Since this uses cheese, sour cream, and bacon, you might want to try it as the main course!
Ingredients:
4 medium baking potatoes
1 tablespoon milk
1/2 cup sour cream
1 teaspoon onion salt
1/8 teaspoon pepper
1 pound fresh asparagus, cut into 1-inch pieces and cooked
1 cup shredded Cheddar cheese
2 bacon strips, cooked and crumbled
Directions:
Bake potatoes at 400 degrees F for about 1 hour or until done. Cut a thin slice off the top of each potato and discard. Carefully scoop out pulp while leaving shell intact. In a mixing bowl, mash pulp with milk, sour cream, onion salt and pepper until smooth. Fold in asparagus. Stuff shells; place in an ungreased shallow baking dish. Sprinkle with cheese and bacon. Return to the oven for 20-25 minutes or until heated through.
Making a pizza is one of the most amazing ways to use asparagus ever. I was a little iffy about this first, and you might be too, but at least give it a try. You really won't regret it. It's easy to make, it's incredibly light, and it's filled with fresh, delicious ingredients – like mozzarella, chives, and garlic. And since it's a pizza, you can easily add anything that strikes your fancy!
Ingredients:
3 tablespoons extra-virgin olive oil, divided
3 cloves garlic, minced
1 bunch asparagus (about 1 pound)
1/2 cup snipped fresh chives (from 1 bunch), divided
1/4 teaspoon salt
1/4 teaspoon freshly ground pepper
1 pound whole-wheat pizza dough
1 cup shredded fontina or mozzarella cheese
Directions:
Position rack in lower third of oven, place a pizza stone or large pizza pan on the rack and preheat oven to 450°F for at least 15 minutes.
Meanwhile, combine 2 tablespoons oil and garlic in a small bowl; set aside. Trim asparagus spears to about 6 inches long; slice any thicker stalks in half lengthwise. Toss in a bowl with the remaining 1 tablespoon oil, 1/4 cup chives, salt and pepper.
Roll out dough on a lightly floured surface to about a 14-inch circle.
Carefully remove the pizza stone or pan from the oven and set on a heatproof surface, such as your stove top. Place the dough on the stone or pan and brush with the reserved garlic-oil mixture. Arrange the asparagus in a circular pattern on the dough with the tips facing out. Top with cheese and the remaining chives.
Carefully return the stone or pan to the oven and bake the pizza on the lower rack until crispy and golden and the cheese is melted, about 15 minutes.
Now, when it gets a little colder outside, why not try this asparagus recipe? It's light for a soup, but still hearty, and it has some of my favorite ingredients, like leeks and shallots. Thanks to lightly colored ingredients, it even looks bright. For instance, you use only the white parts of the leeks, it calls for white pepper instead of black pepper, and you even finish off with fresh Parmesan cheese. Yum!
Ingredients:
3 pounds fresh asparagus, rinsed
8 cups chicken stock
4 tablespoons unsalted butter
1 cup minced shallots
1 cup minced leeks, whites only, well rinsed
1 tablespoon minced garlic
1/2 teaspoon salt
1/4 teaspoon ground white pepper
1/2 cup heavy cream
1/4 cup finely grated Parmesan, garnish
Directions:
Trim the attractive top tips from the asparagus, about 1 to 1 1/2 inches in length. Cut the woody stem ends from each spear and reserve. Cut the remaining tender stalks into 1/2-inch pieces.
In a medium pot, bring the stock to a boil. Add the tough woody stems, lower the heat and simmer to infuse with asparagus flavor, 20 to 30 minutes. Remove with a slotted spoon and discard, reserving the stock.
Add the decorative tips to the stock and blanch until tender, 1 to 1 1/2 minutes. Remove with a strainer and refresh in an ice water bath. Drain on paper towels and reserve for the garnish. Reserve the stock.
In a medium stockpot, melt the butter over medium-high heat. When foamy, add the shallots and leeks and cook until tender, about 3 minutes. Add the garlic and cook until fragrant, about 1 minute. Add the chopped asparagus stalks, salt, and pepper, and cook, stirring, for 2 minutes. Add the reserved broth and simmer until the asparagus are very tender, 15 to 20 minutes. Remove from the heat.
With a hand-immersion blender or in batches in a food processor, puree the soup until smooth. Adjust the seasoning, to taste. If serving right away, return to medium heat and add the cream and reserved asparagus tips. Cook, stirring, until the soup is warmed through, about 3 minutes.
Alternatively, if serving the soup later, do not add the cream and let cool at room temperature (or in an ice water bath). Cover and refrigerate. Before serving, add the cream and asparagus tips, and warm the soup gently over medium heat, stirring occasionally.
To serve, place the soup in a soup tureen and sprinkle with cheese. Ladle into demi-tasse cups or small coffee or tea cups, and serve.
9.

Asparagus with Mustard Vinaigrette
I love mustard and mustard vinaigrette, so this was a no-brainer for me – and it is definitely delicious! If the list of ingredients makes you tilt your head, don't be too skeptical. Everything complements everything else beautifully. Seriously, this is a simple but flavorful way to serve asparagus, so make it your next side dish. It's so easy to make, you might as well try! All it takes is 30 minutes, but after that, I bet you'll fall in love!
Ingredients:
1 pound fresh asparagus, trimmed
3 tablespoons unsweetened pineapple juice
1 tablespoon balsamic vinegar
1 teaspoon Dijon mustard
1 teaspoon olive oil
1/2 teaspoon minced garlic
Directions:
In a large skillet, bring 1/2 in. of water to a boil. Add asparagus; cover and boil for 3 minutes; drain. When cool enough to handle; pat dry. Thread several spears onto two parallel metal or soaked wooden skewers. Repeat with remaining asparagus.
Grill, uncovered, over medium heat for 2 minutes on each side or until crisp-tender.
For vinaigrette, combine the remaining ingredients in a small bowl. Remove asparagus from skewers; drizzle with vinaigrette.
One of my favorite ways to use asparagus, as stated, is a simple saute with olive oil and garlic. As you can see, however, there are tons of other ways you can incorporate asparagus into your daily diet. It's so versatile that it can be part of a side dish or it can be the star of the meal. Raw or cooked, I guarantee you'll love it, especially when it's fresh, crisp, and juicy! What are some of your favorite asparagus recipes? C'mon – you show me yours and I'll show you mine!
Sources: allrecipes.com, huffingtonpost.com, allrecipes.com, foodnetwork.com, huffingtonpost.com, allrecipes.com, huffingtonpost.com, foodnetwork.com, tasteofhome.com
Top Image Source: weheartit.com
{{#comments_count}} Show Commnents ({{comments_count}}) {{/comments_count}}