Cooking dinner for my family is something I enjoy, but time is often limited so I am always on the lookout for simple dinner ideas. It's good to just have a couple of dinner ideas that are hearty and easy to prepare. If you need a few easy dinner ideas too, check out this list of 7 simple dinners anyone can learn to make. They don't call for too much cooking skill or effort.
---
1

Spaghetti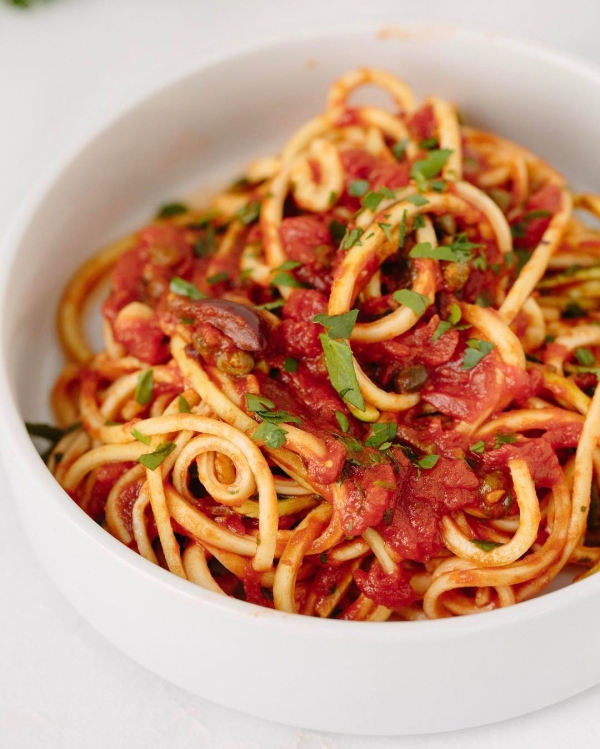 Of course spaghetti has got to top the list of simple dinner ideas. In many households it's a staple. It's one meal you can really keep easy. Boil your noodles, brown some ground beef and add a little bit of sauce. It gets a little tricky if you try to make your own sauce, but even with a little practice or a good recipe it should be a cinch.
---
2

Roast Beef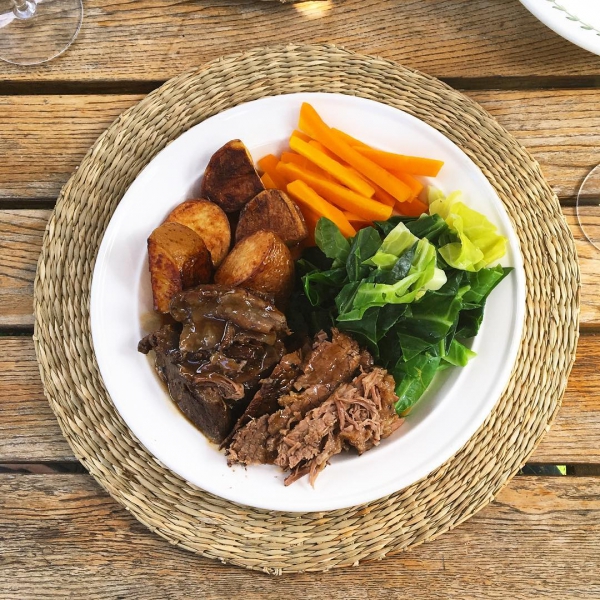 Don't be fooled by this meal. I know grandma makes it look very complex and super delicious, but if you have a slow cooker it's not hard at all. First you want to cut up some potatoes, carrots, celery and onion. Place those in the bottom of the slow cooker. Then season your meat. I go with a little salt, pepper and garlic. I also like to add a little Worcestershire sauce to it as well.
---
3

Baked Chicken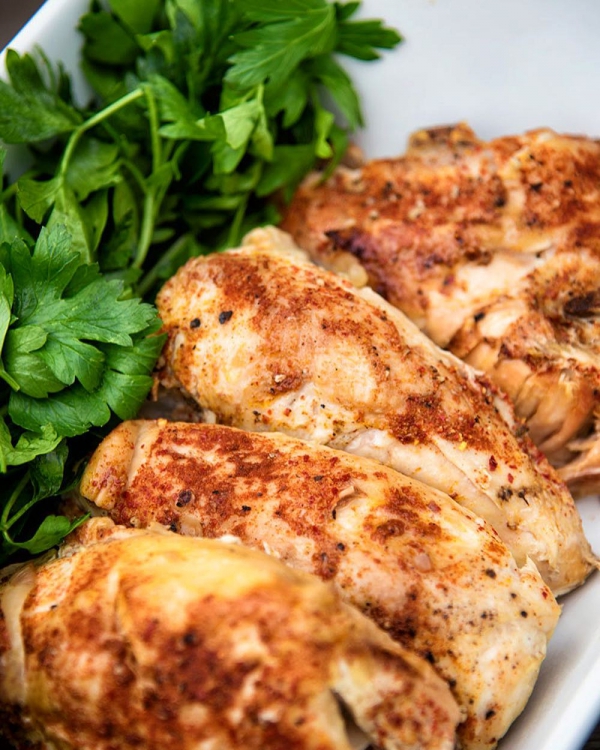 Baked chicken is simple meal idea that is also very healthy. To make baked chicken all you need to do is season your chicken however you like it and then bake it until the juice run clear. In the mean time you can steam some veggies and cook a pot of brown rice.
---
4

Pizza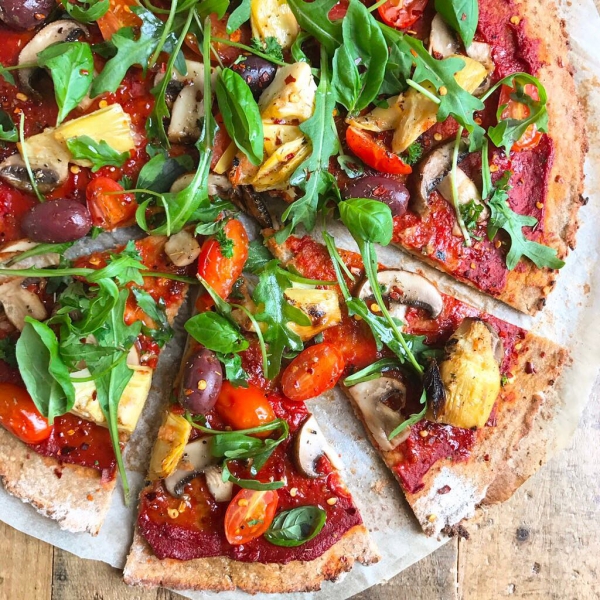 Need a simple dinner idea the kids will love? What about pizza? I don't always bother to make pizza on regular pizza dough. At my house we like to use tortillas for our pizza. Usually at the end of the week I gather all the leftovers. We use the different meats and veggies as toppings. We've come up with some pretty interesting stuff, but we all seem to enjoy it.
---
5

Chicken Noodle Soup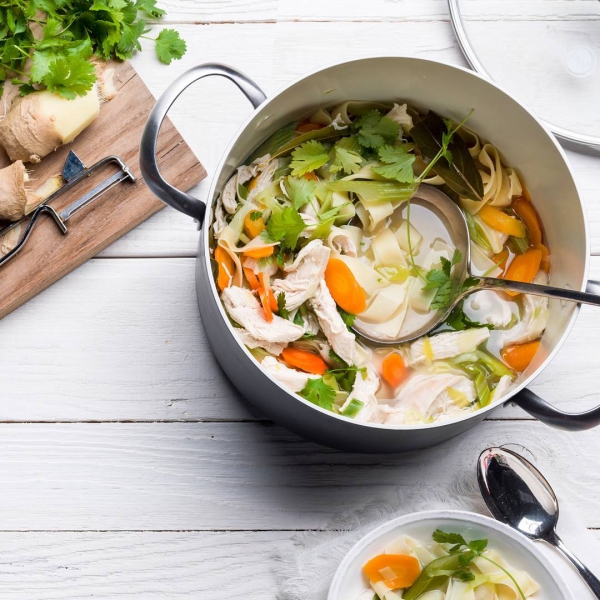 Of course we all need to know how to make a good pot of chicken noodle soup. There's nothing like a bowl of warm soup to make you feel all better when you have a cold. It's really not that hard to make either. I typically have some sort of baked chicken left over. If I don't have any I get a rotisserie chicken from the grocery store. I add the chicken to a pot with chopped carrots, onion, and celery. I fill the whole thing up with chicken broth and water. Once the liquid starts to boil I added the noodles and continue to cook until they are done.
---
6

Chili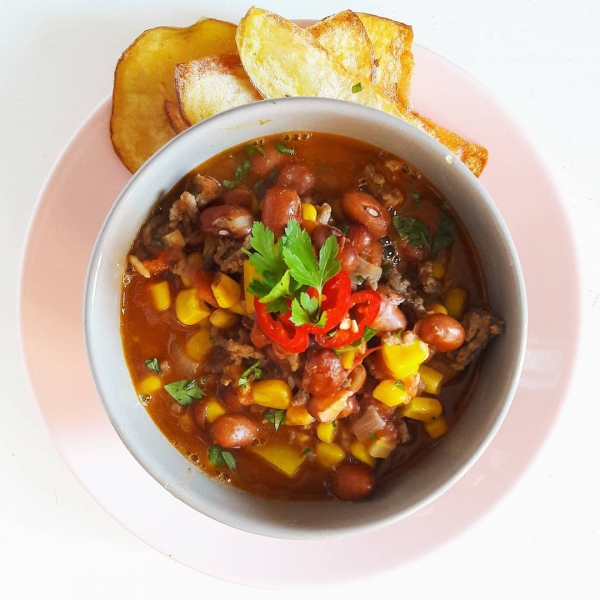 Chili is a staple in my house. For me a big pot of chili with some cheese is the perfect and easy dinner for watching football on TV all Sunday. All you need is a one pound of browned hamburger meat. Add in 2 cans of chili beans and 2 cans of diced tomatoes. Flavor to taste and let it all stew together. How do you like to top your chili?
---
7

Quesadillas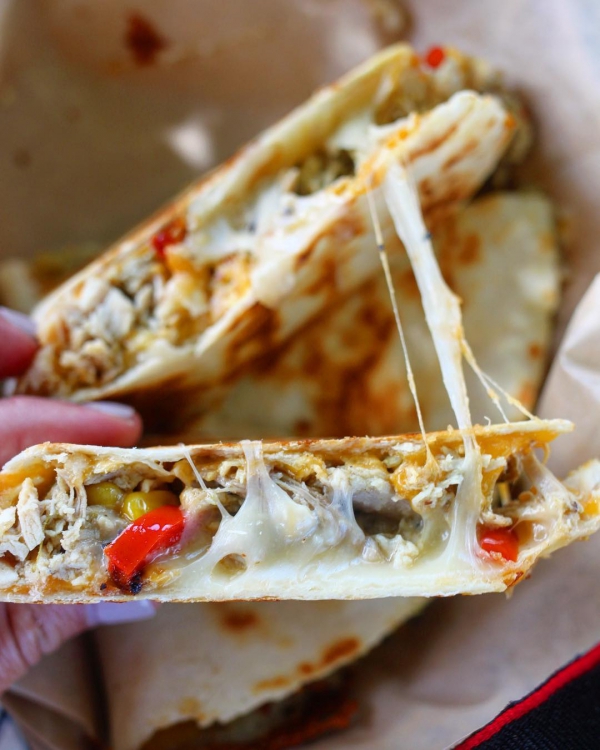 Quesadillas can also be a simple meal idea. I like to think of them as Mexican grilled cheese. In a non-stick pan you place one tortilla down, add cheese on top and cover with a second tortilla. Flip it over once it starts to brown. You can spice it up by adding leftover taco meat, salsa, chicken or vegetables. I also like to dip mine in guacamole, pico de gallo, or sour cream.
I hope you like these 7 simple dinner ideas. There's enough here to get you through the entire week. Your family won't feel like they have eaten the same thing every night. Plus if you make enough you should have leftovers for lunch.
More
---
Comments
Popular
Recent