When you're out with your friends and your only options are fast food joints for a quick snack, it's good to know the burgers with the least amount of calories to make a health conscious choice. Although many fast food menus offer healthier choices like salads and parfaits, sometimes it gets tiring eating salads while your friends enjoy warm, delicious burgers. So here's a list of burgers with the least amount of calories from fast food restaurant chains.
---
1

Carl Jr's Charboiled BBQ Chicken Sandwich – 390 Calories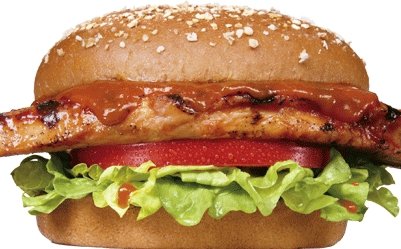 Carl Jr's Charboiled BBQ Chicken sandwich is one of the fast food burgers with the least amount of calories. It's on the list because it's a pretty basic sandwich – grilled chicken, lettuce, tomato, BBQ sauce and a honey wheat bun. Plus, if you were to take out the BBQ sauce, you would be able to reduce the sandwich's calories by at least 80 calories!
---
2

Arby's Roast Beef Classic – 360 Calories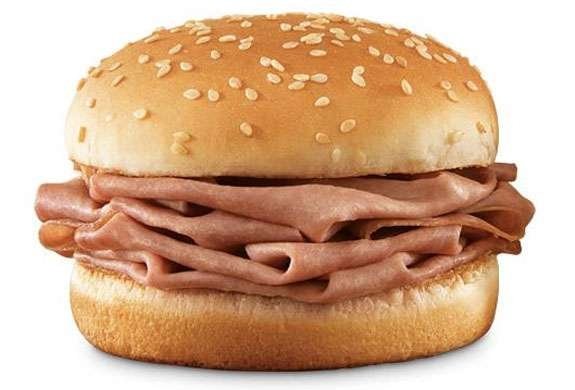 The Arby's roast beef classic is one of Arby's signature and original sandwiches. The sandwich's concept is very simple – thinly sliced, oven roasted beef on a toasted sesame bun. Plus the fat in the sandwich only accounts for 130 calories because there's no cheese in this sandwich.
3

Checker's Chilli Cheeseburger – 320 Calories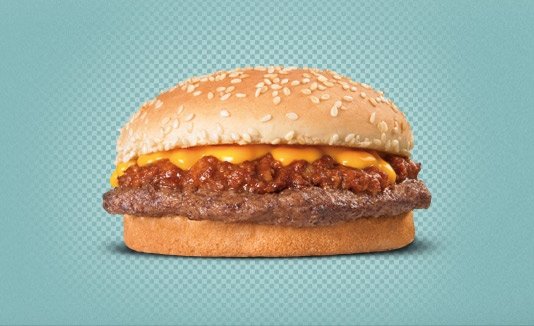 It's hard to believe this sandwich is only 320 calories! The chilli cheeseburger contains a seasoned beef patty topped with chilli and melt-y cheese, smothered in between a sesame bun. This burger will definitely leave your stomach and mouth satisfied!
---
4

KFC's Chicken Littles – 310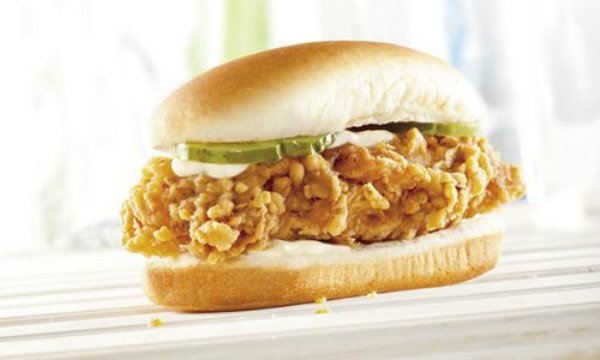 These cute little sandwiches are 310 calories but pack a punch of flavour. The mini sandwich is made up of a chicken tender, mayo and pickle on a sweet bun. If you order this sandwich without mayo you'll be taking away a large amount of calories, which is perfect if you need to order a second one... after all, they are little!
---
5

Jack in the Box's Hamburger – 280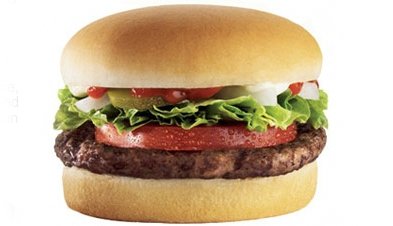 A pretty simple burger – meat, bread and a few toppings. However, there are only 11 g of total fat (4 g of saturated fat). It's not an exciting burger but there's only 280 calories, so if you were really in the mood to treat yourself, you could still afford (calorie-wise) dessert afterwards.
---
6

McDonald's Hamburger – 250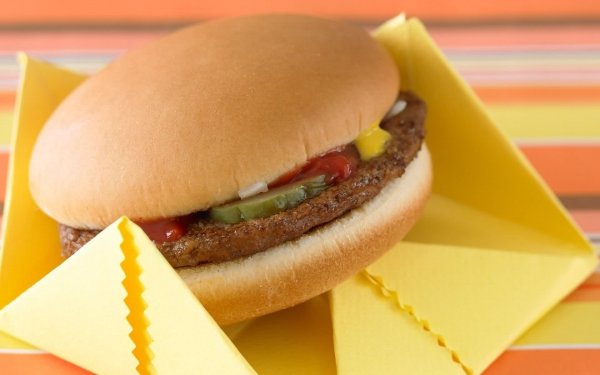 McDonald's has one of the burgers with the least amount of calories? I think we're all a little surprised but we'll take it! Plus, if you're looking to quench your thirst after a McDonald's hamburger, try McDonald's medium mango pineapple juice for only 180 calories.
---
7

Burger King's Hamburger – 230 Calories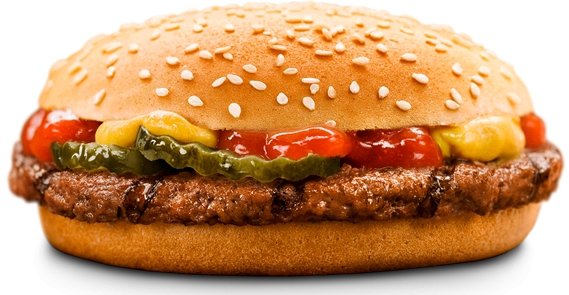 Well I guess Burger King's hamburger has earned its rightful throne because it has the least amount of calories compared to most fast food burgers. This sandwich is only topped with ketchup, mustard and pickles. If you wanted to go the extra mile you could even order this sandwich without the sauces, bringing the calorie count down even lower.
It's nice to treat yourself once in a while to fast food and other "naughty" treats, but don't let the delicious taste or the convenience of fast food trap you in to eating burgers and fries on a regular basis. However, if and when you do go to fast food restaurants and order a burger, even if it's one that wasn't listed in this article, you can always ask for your burger to be "bunless" or ask for no sauce or cheese – that will help with the calorie count by a lot! When you eat at fast food restaurants, what do you do to keep the calories at a minimum?
More
---
Comments
Popular
Recent