I am a huge snob when it comes to French macarons (I know the spelling looks funny, but I promise it's correct!). I have my particular favorite French macarons and those are the only ones that I like. If you've never, ever tried a macaron, you've got to give a try to some of my favorites – and then share your own favorites after you've tried a few different ones! These are just a few of the many macarons that I love – but there are others out there! Take a look!
Table of contents:
1

Black Forest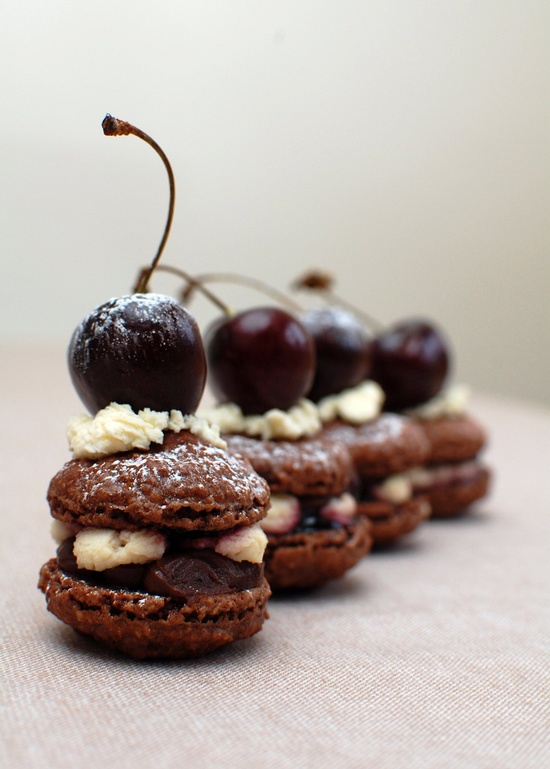 Black forest macarons are absolutely some of my favorites! Not only does the cherry mix in beautifully with the chocolate, but the shell? Oh man, my mouth is watering just thinking about these French macarons! Have you ever tried a black forest macaron? Try it now, it's delish!
2

Pumpkin Spice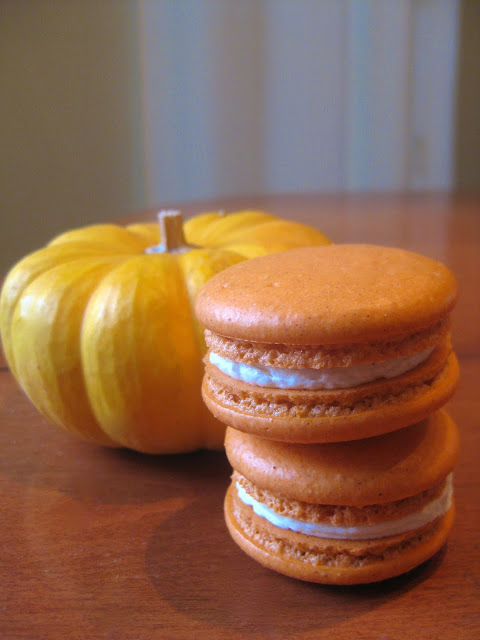 What do you get when you cross an amazing cookie and pumpkin? My favorite fall treat! Pumpkin spice macarons are so delicious and they are the perfect addition to any fall festivities that you have planned! If you are thinking about having a autumn party, these would be awesome to make!
3

Raspberry
One of the classic macaron recipes out there is raspberry. They are bright pink, oh-so-delicious and you can really put anything between them! I would have to say that my favorite part about raspberry macarons is the filling – if it is done right.
4

Rose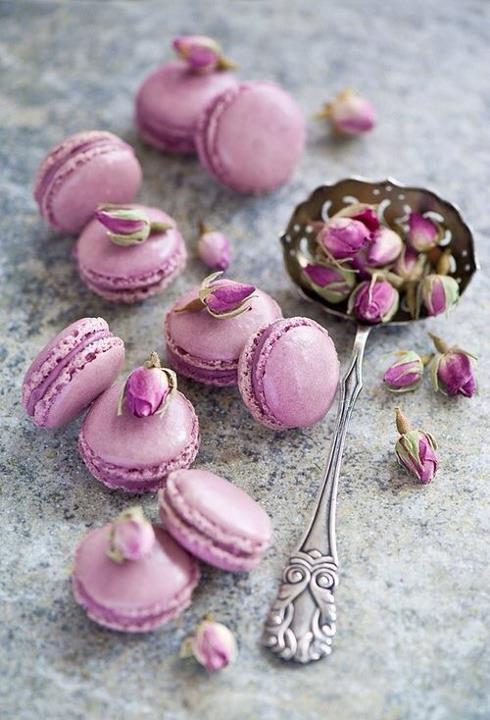 Another classic French macaron recipe is all about roses. You wouldn't think that roses would taste good, right? They are just the right amount of floral, the right amount of sweet and I love the candied flower petals that typically top this awesome cookie!
5

Pistachio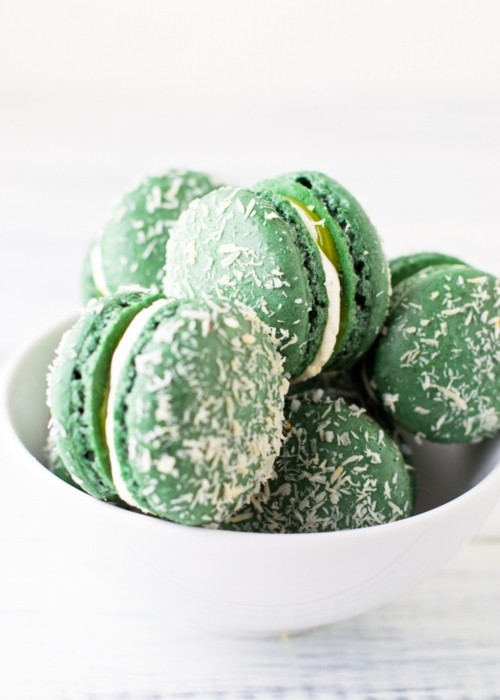 Who doesn't love pistachios? I know that I do! And what do I love more? The incredible taste of pistachio macarons! These macarons are not only oh-so-tasty, but if you put some crushed up pistachio 'dirt' right on top of the cookie, it makes them even better!
6

Chocolate Praline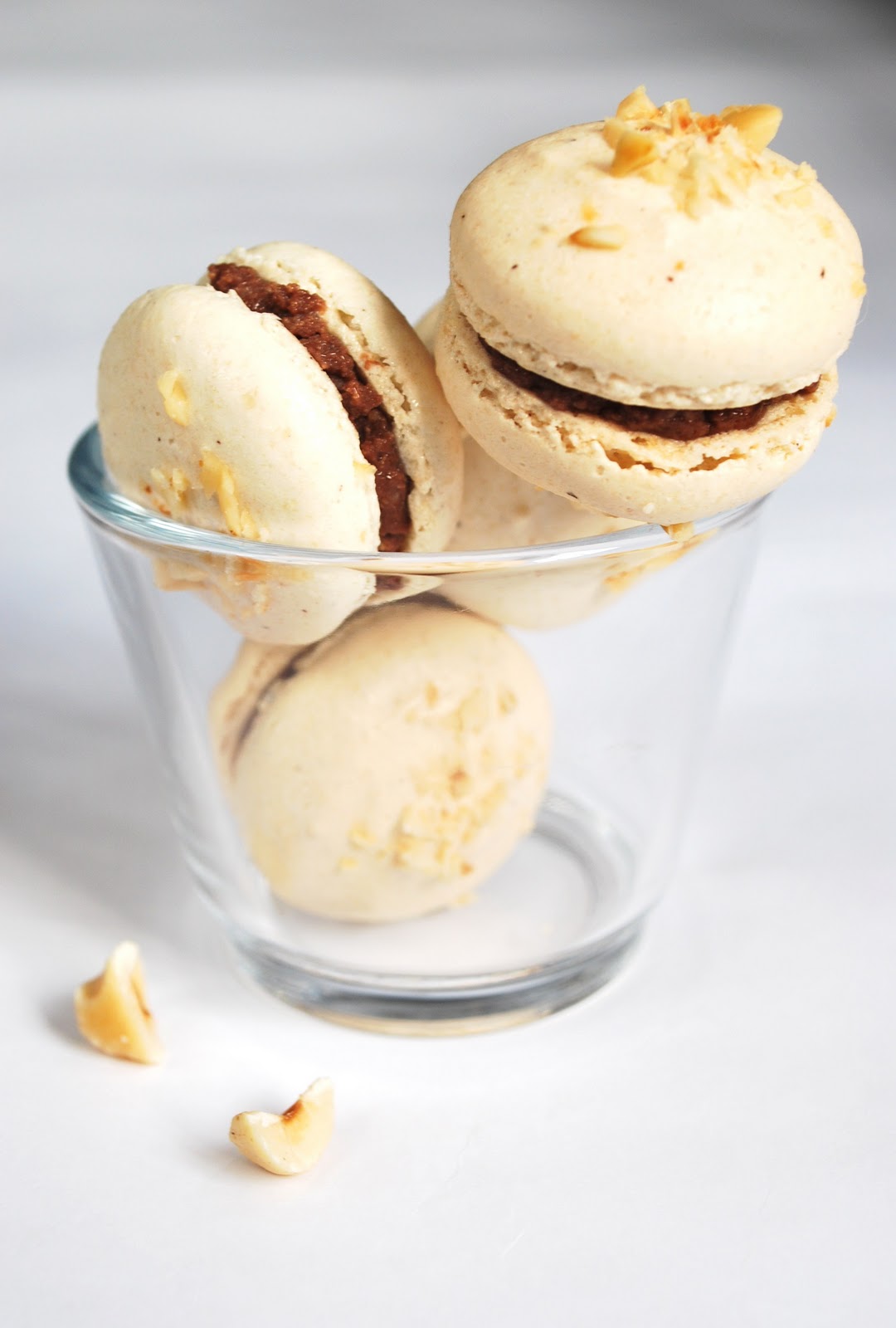 Did you think that I would go through the entire list and not include anything else that has chocolate in it? Heck no! This awesome macaron is packed with just the right amount of crunch, the right amount of chocolate and it's such a people pleaser. Having a party and really want to impress your guests? Seriously, whip up a batch – or buy a pack of these awesome macarons!
7

Triple Vanilla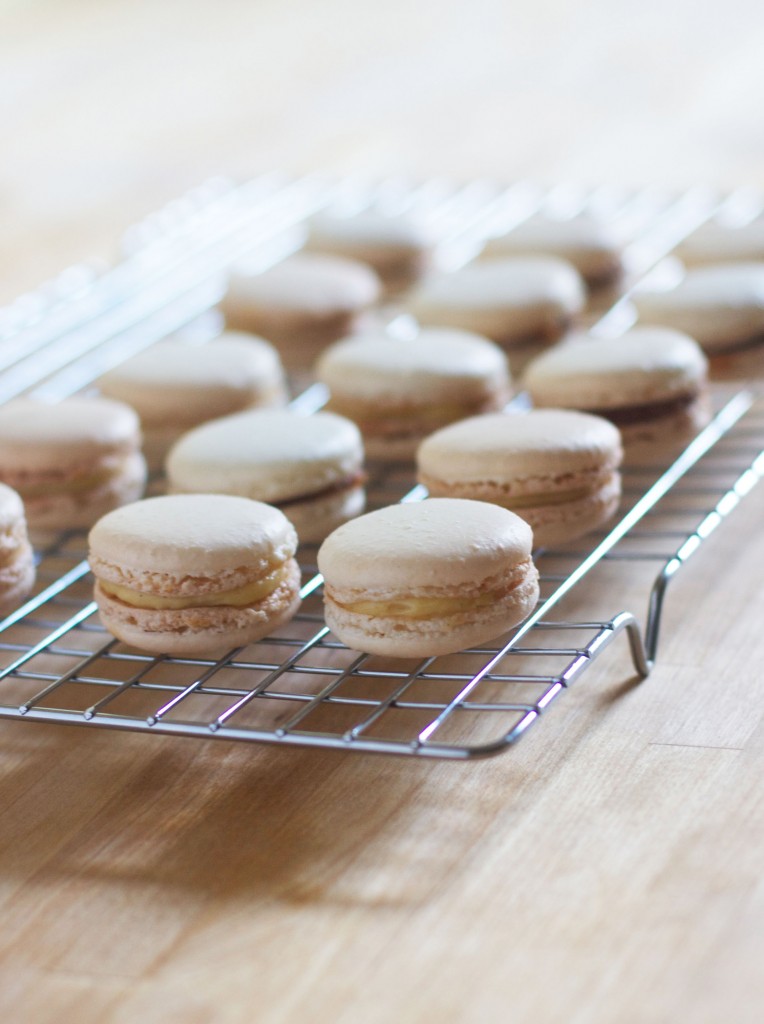 Now, I am a huge fan of vanilla beans and this particular macaron is packed with vanilla bean! You can really taste it in the filling (well, depending on how much vanilla bean you put in there) as well as the shell. I love the flecks of vanilla bean in there too, so delish!
8

Lemon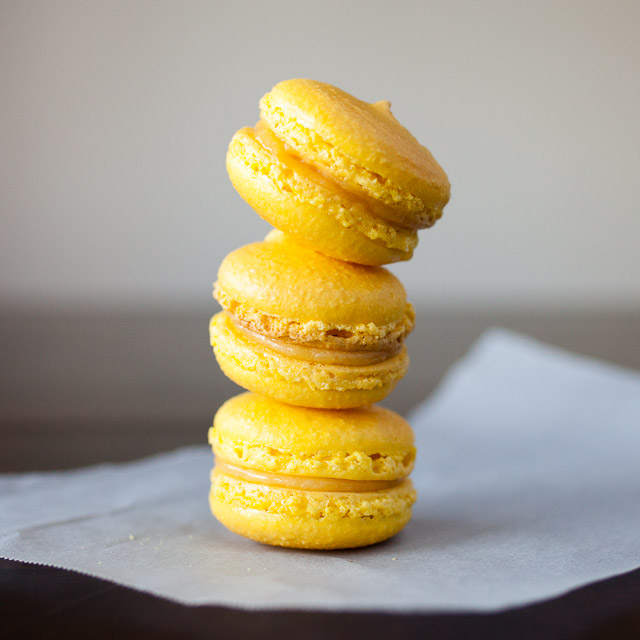 Finally, the perfect summer treat! Lemon anything is fantastic in the summer and truthfully, I think that lemon macarons are the perfect addition to any BBQ. They are easy to make and oh-so-easy to eat too!
While this might not be all of the recipes for my favorite macarons, these are just a few of my top flavors! Do you have any favorite macarons? Give 'em up! I'd love to hear what flavors you girls absolutely love! Do any of yours match up with mine?
Please rate this article