If you're a fan of cupcakes, then you're going to love all these super cute cupcake themed products I found! Cupcakes are one of my favorite treats because they're usually beautifully decorated, taste insanely delicious and smell just as good! Since I can't exactly indulge in cupcakes on the daily, I thought why not enjoy cupcake themed products so I can have my cupcake fix minus all the sugar?! Feast your eyes below!
---
1

Cupcake Dental Floss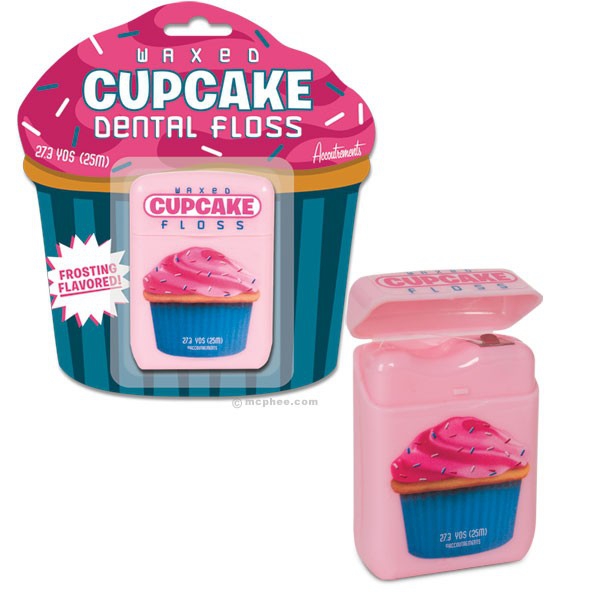 True addicts of cupcake themed products will appreciate this first fabulous find-cupcake floss! If you're tired of plain old dental floss or need an incentive to start flossing more often, why not give this a whirl?! Cupcake dental floss can make a fun addition to your oral care routine and it just looks cool in your makeup bag or on your bathroom counter! Find it at fredflare.com for around $6.
2

Cupcake Lip Gloss Set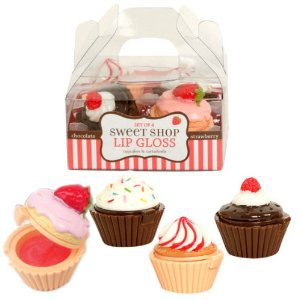 Another way to enjoy the sights and smells of cupcakes without all the guilt and sugar high is this lip gloss set! Share them with your favorite friends or co-workers, or keep them all for yourself! You get four different cupcake flavors-vanilla, raspberry, chocolate and strawberry-so you have a different flavor to suit whatever craving you have that day! Find it at perpetualkid.com for $11.49.
---
3

Happy Vanilla Cupcake Air Freshener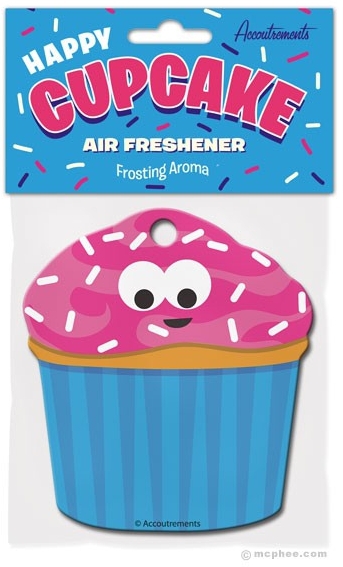 Your car deserves some sweets, too! Stash this charming and sweet air freshener in your ride, your locker, closet or anywhere you want to leave a vanilla frosting scent behind. You can't help but smile when you see this happy little cupcake! Available at alwaysfits.com for $2.99.
---
4

Franken Frosting Cupcake Fluff Nail Polish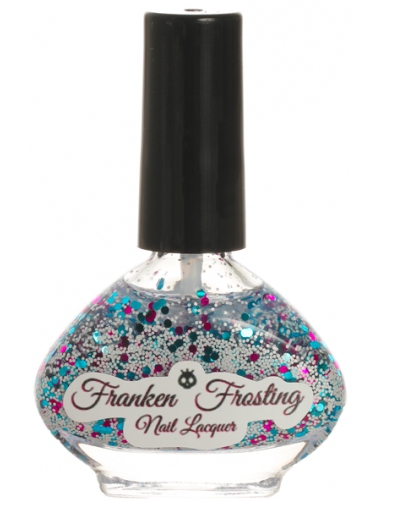 This cupcake themed product is a little different from the rest since it doesn't really look, smell or taste anything like a cupcake. Franken Frosting's Cupcake Fluff nail polish is a handmade sparkle nail polish that is reminiscent of a big, beautiful cupcake! If you love glitter and sparkles, you've got to grab a bottle of this so you can dress up your nails! Available at shopjeen.com for $8.
---
5

Red Velvet Cupcake Soy-Blend Large Jar Candle from Target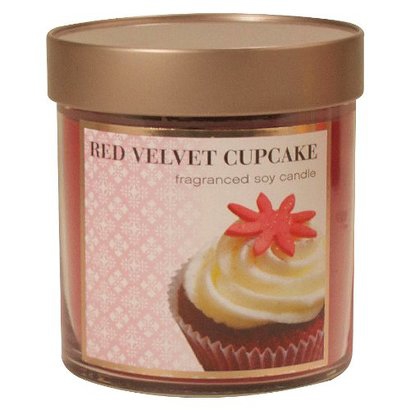 If you're more a fan of the fragrance of cupcakes than the look, this red velvet cupcake candle is like a dream come true! Fill any room of your house with the warm and sweet scent of red velvet cupcakes anytime you want. This soy candle burns evenly and the scent is sweet yet not overwhelming, so it'll leave you wanting more! Find it at target.com for $5-10.
---
6

Cupcake Bandages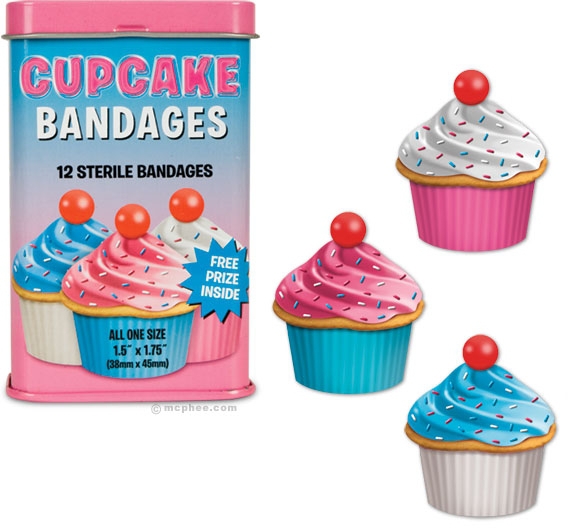 Why not dress up your wounds in something much cuter and more appetizing than your plain old brown bandage?! These colorful cupcake bandages provide us with a sweet way to cover and conceal cuts and scrapes.These bandages are a good shape to stick on the back of shoes to avoid blisters. Also, if you've got little ones, you can always use these bandages as a faux tattoo for them! Find them at firstaidmart.com for $5.95.
---
7

Reusable Cupcake Hand Warmers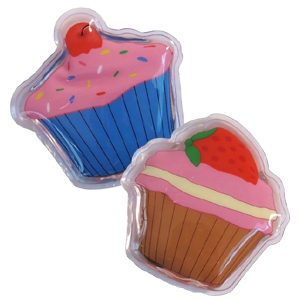 I know it's way too warm to think about warming up your hands right now, but I just couldn't resist! Once the colder weather rolls around, treat your cold hands to a warm and toasty treat! These cute and compact hand warmers will keep you warm as a fresh baked cupcake! Measuring 3.5" x 3.5", you can easily stow these in your bag or your car to warm up anytime! Find them at perpetualkid.com for $10.49.
---
8

Smith & Vandiver the Fizzy Baker Cupcake Bath Fizz in Cherry Cheesecake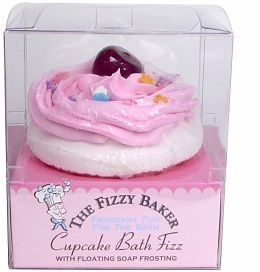 Unwind after a long day with a nice, fizzy cupcake in your bath. This bath fizz will make relaxation time that much sweeter with its cherry cheesecake fragrance. The cupcake itself will start fizzing once it hits the warm water, and you're left with a floating soap frosting! This makes a fun gift for yourself or a friend! Find it at drugstore.com for $4.63.
---
9

Anti-Bacterial PocketBac Sanitizing Hand Gel Cheeky Berry from Bath and Body Works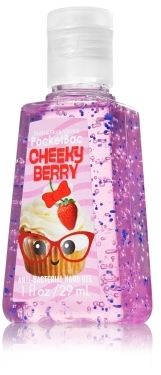 Harness the power of strawberry cupcakes to help you fight the war on germs! B&BW's Cheeky Berry hand sanitizer makes a great addition to your purse or desk so you can keep your hands clean when you just can't get to a sink. If you're not sold on the cute packaging, the strawberry cupcake scent should seal the deal! Find it at bathandbodyworks.com for $1.75.
Did I tempt you with these delicious treats? Even though these products aren't edible, I think they're just as delightful! You can easily brighten up a room with any of these delectable desserts! Would you ever use any of these cupcake themed products?
---
Comments
Popular
Related
Recent