9 Glorious Gluten-Free Baking Ingredients to Keep on Hand when Your Sweet Tooth Hits ...
By Heather
If your sweet tooth is as fierce as mine, but you don't tolerate gluten or choose not to eat it, then be sure to keep some must-have gluten-free baking ingredients on hand all the time. I have a nice little baking "stash," as I like to call it, where I keep all my essential baking items together so I can easily whip up a healthier treat in minutes. My stash is completely gluten-free and full of whole, healthy clean ingredients, none of which are from a pre-made gluten-free mix. Sure, you can buy the pre-mixed gluten-free boxed items, but those are often full of less-than-nutritious ingredients and fillers. Instead, simply fill your pantry with some essential and easy-to-use gluten-free baking ingredients so you can bake up a delicious treat in no time! Oh, and don't worry; I won't tell anyone your treats are gluten-free, because with these ingredients, they will taste so good that no one will ever know the difference!
---
1

Coconut Flour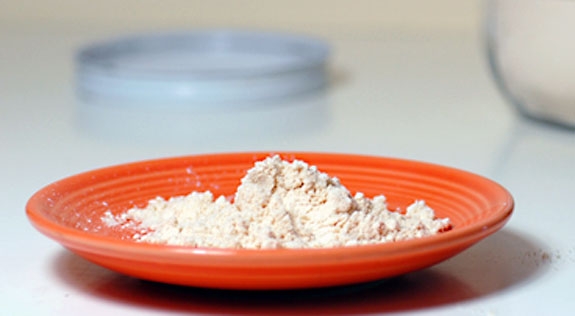 Coconut flour is perhaps, my most coveted and required item above all gluten-free baking ingredients out there. Coconut flour is just an absolute genius in gluten-free recipes. It is basically nothing but raw ground coconut, and the most amazing thing is, it doesn't actually taste like coconut, in my opinion. I find it reminds me of the smell and taste of vanilla pound cake, and yet, it contains hardly any carbohydrates outside of fiber. Since it is fiber- rich, it makes an excellent ingredient to soak up liquid(s), and also give you added health benefits. Coconut flour contains 6 grams of fiber per two tablespoons and only 1.5 grams of fat per two tablespoons. It also contains 3.5 grams of protein per two tablespoons, and when combined with the high fiber content, the protein helps to thicken up a recipe, much like the proteins in gluten does in traditional baking recipes. The beauty about coconut flour is, you need less of it to get a desired result. Generally, you can use ¼ cup coconut flour where 1 cup of regular flour is called for. I use coconut flour in most of my recipes because it lends a very light, fluffy crumb that is also incredibly moist.
---
2

Almond Flour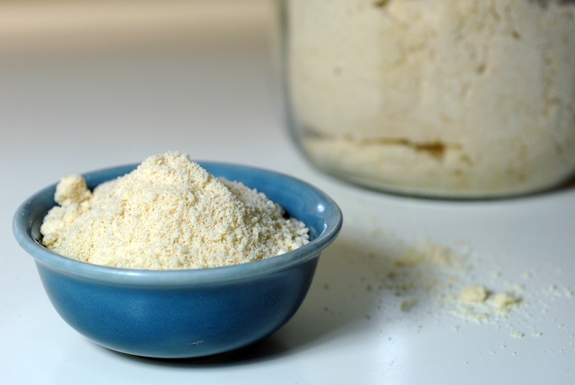 Almond flour is one of the most popular gluten-free baking ingredients among all gluten-free bakers out there. Almond flour is made from ground almonds, and it contains different properties than coconut flour, so the two are not interchangeable, nor do they taste the same. Almond flour is rich in fat, unlike coconut flour, per serving, but it does lend a delicious nutty taste, that is unique above all other gluten-free flours. Almond flour can also be used in most gluten-free baking recipes. It is highly affordable if you buy it online, as is coconut flour, and many recipes contain a combination of the two flours to create the best result. Almond flour creates a heavier, denser recipe, much more so than coconut's lighter, more airy crumb.
---
3

Quinoa Flour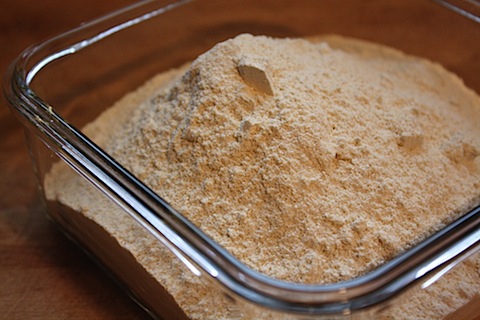 Quinoa flour is a more nutty, savory flour, and can be used in any gluten-free recipe where you would use oat flour. Quinoa flour is nothing but ground quinoa and it lends a savory, slightly sweet and nutty taste when used in baking. I like to use quinoa flour to make gluten-free cornbread with, as well as pancakes, especially savory gluten-free pancakes or quickbreads. Quinoa flour soaks up liquids exactly like whole wheat flour does, though quinoa contains no gluten. You can use the same ratio you would as regular flour in most recipes, and though quinoa flour isn't found in many recipes out there, I find it works as a perfect substitution to oat flour in recipes. You can also use quinoa flakes instead of quinoa flour, which creates the same effect as oats do, or make quinoa flour from the quinoa flakes by processing them in a food processor.
---
4

Gluten-free Oats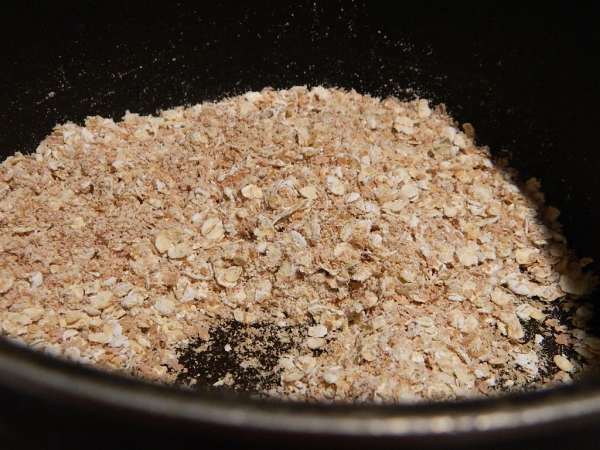 Gluten-free oats are a staple in my pantry. Sometimes a girl wants oatmeal, but doesn't want the fear of eating regular oats, which are usually processed in a facility with gluten. I like Bob's Red Mill Gluten-Free Whole Grain Rolled Oats, which have a delightful hearty feel that is also soft, dense and very useful in the kitchen. I can make gluten-free pancakes, muffins, waffles, cookies and quickbreads with oats, and many times, you can use these and no other flour at all, to get the desired result. You can also make your own gluten-free oat flour with whole rolled oats by processing them in a food processor until a fluffy flour forms.
---
5

Gluten-free Baking Soda/baking Powder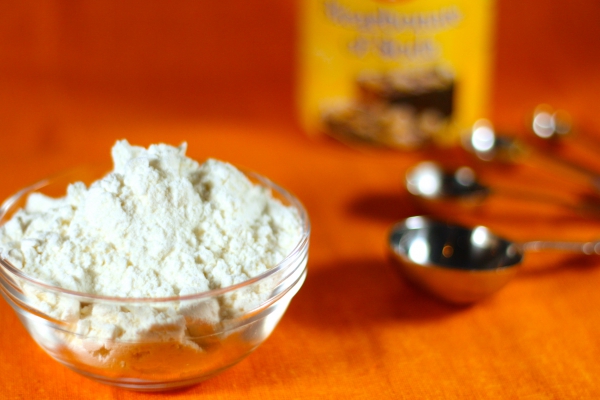 When baking gluten-free treats, you'll want to be sure to have gluten-free baking soda and gluten-free baking powder on hand. The two are used differently in recipes due to the rising effect they have in recipes, so use whichever one is called for and don't substitute one for the other. Each are unique in their acid/alkaline content and will cause a beautiful, yet different rising effect in their called for recipes. You'll want to keep these on hand so your recipes don't fall flat in the oven or come out wrong. I also like to keep mine in the fridge so they stay fresh and don't go bad, which will make them ineffective. Be sure to buy gluten-free varieties since regular varieties often contain gluten or are processed in a facility with gluten.
The gluten-free varieties are also aluminum-free as a nice added bonus.
---
6

Gluten-free Extracts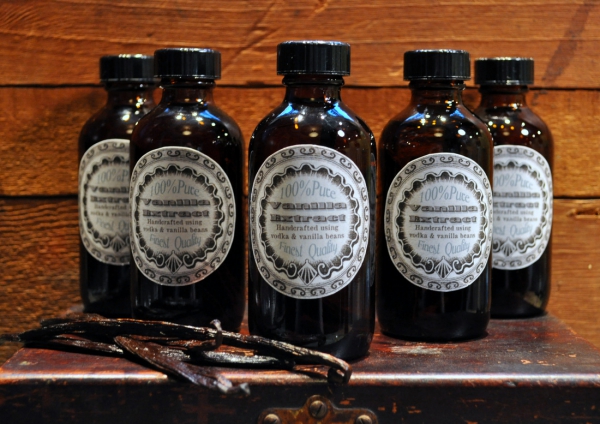 Vanilla, coffee, peppermint and almond extracts are a mainstay in my pantry, as they really kick up the flavor of different recipes. Always keep a few extracts on hand, or at least a good vanilla bean extract, not an imitation flavoring product. Extracts can take bland recipes to a whole new flavor level and you only need a drop to get the desired amount. You can also take a basic recipe that has no flavoring and add extracts to it to create an entire new flavor or flavor combination. One of my favorites includes adding some coffee extract to one of my cookie recipes and using almond extract in one of my muffin recipes. Always make sure the extracts say gluten-free on the label since many extracts out there do contain gluten. I like organic brands for the best quality.
7

Cocoa Powder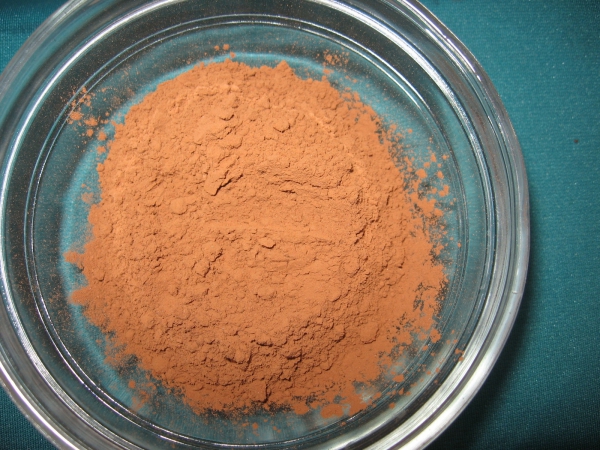 Cocoa powder is naturally gluten-free and I always keep cocoa powder on hand for all my recipes. Hershey's brand is inexpensive, and also one of the best. You can also find it as most supermarkets cheaper than you can buy it online. It is also gluten-free, and comes in a regular variety, as well as a Dutch-processed variety. Dutch-processed is my favorite, which has a richer, darker chocolate taste than regular cocoa powder because more of the fat is removed and the cocoa is alkalized, which makes it taste slightly sweeter, richer and more indulgent. This will, however effect the outcome of your recipe since it will cause a greater rising effect more than regular cocoa powder will because it is alkalized, which means it is processed with baking soda to neutralize the acid in cocoa. Be sure to use whichever cocoa is called for in the recipe, or make modifications with your baking soda or baking powder to compensate an exchange between regular and Dutch-processed varieties. Cocoa powder is also beautiful in gluten-free baking because it can actually be substituted for flour entirely as it acts exactly like flour does in a recipe. Many flourless chocolate cake recipes use cocoa powder in replacement of flour, and you'll never know the difference, except of course for the delicious chocolate explosion that happens when you take your first bite!
---
8

Xanthan Gum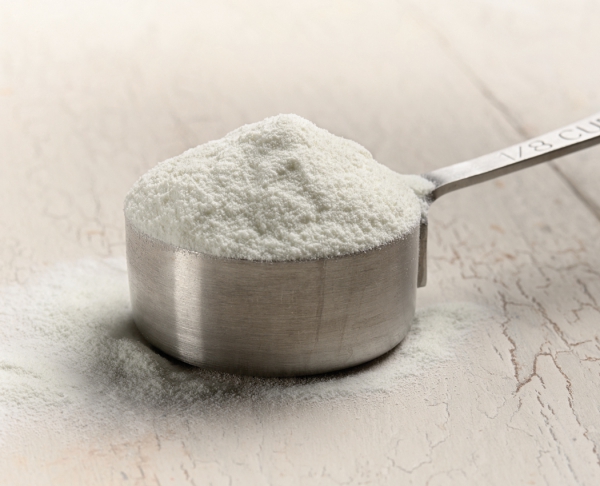 This ingredient may sound foreign to some of you, but if you're into gluten-free baking, you'll see why this item is highly valuable in gluten-free goodies. Xanthan gum is a thickening fiber that looks like nothing more than a white powder.You only need around ¼ teaspoon per recipe, so one container will last you a very, very long time. Xanthan gum soaks up air and creates a fluffiness to recipes that you won't get elsewhere. I actually add a pinch to my smoothies to thicken them up and make them extra fluffy and creamy. It helps to soak up liquid in recipes, which makes it create a uniformed, fluffy result that you may not get elsewhere, sort of like cornstarch does. Coconut flour has a similar effect, but xanthan gum's results are tasteless unlike coconut flour's results, so I don't advise substituting coconut flour in exchange for xanthan gum.
---
9

Eggs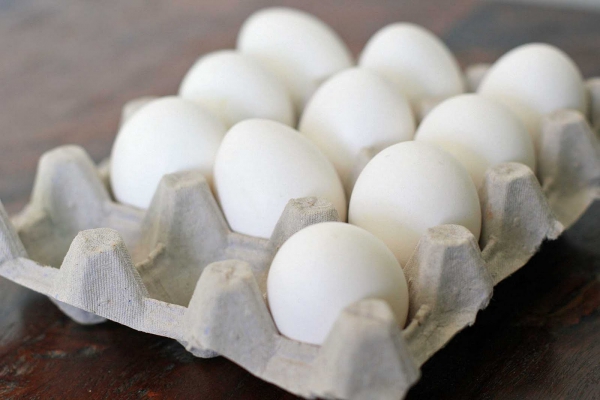 Alright now, here is one gluten-free baking ingredient that you're all familiar with! Eggs are usually used in gluten-free recipes because they create a binding effect that most vegan substitutions don't come close to. Since gluten is not available in gluten-free baking to thicken and bind ingredients together, eggs become crucial to making sure your goods don't fall apart. There are some recipes out there that don't require eggs, but these are often designed otherwise not to need the binding effect. Most recipes with gluten-free flours always call for eggs and be warned that if you make substitutions, you may not get the same result. Egg white liquids can also be used, but will lend a less flavorful taste since they are void of fat.
I find it so easy to make gluten-free treats at home and don't even miss the old, gluten-filled treats that used to hang around my kitchen. The above ingredients are clean, simple and create amazing gluten-free treats for you to enjoy at home. For recipe inspiration, feel free to check out the sources below, which are some of m favorites for finding great gluten-free recipes. Do you bake gluten-free treats at home?
Sources: thespunkycoconut.com, glutenfreeonashoestring.com , bobsredmill.com
---
Comments
Popular
Related
Recent