Now that summer is here and you are looking for some refreshing ways to beat the heat, there are tons of must-have cocktails to try this summer. The perfect cocktail for summer is refreshing and light. While there are tons of great summer cocktails for you to try, here are some of my personal favorites.
---
1

Champagne Peach Punch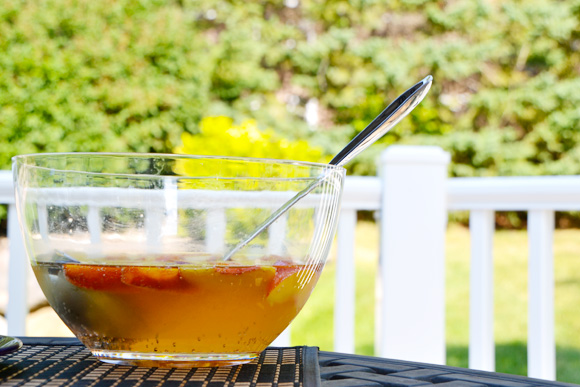 If you are throwing a large party, this is definitely one of the cocktails to try this summer, especially for entertaining guests. To make this refreshing and sparkling drink, mix 3 cans of peach nectar, 1 can frozen orange juice, ¼ cup lemon juice, ½ cup peach brandy, and ¼ cup grenadine. Combine all of those ingredients together and when it has mixed into a nice peach color, add in 1 bottle of carbonated water and 3 bottles of champagne. To serve at a party, put in a large punch bowl with chunks of fruit and ice for a cocktail that everyone will be talking about.
Ingredients:
3 (11.5 ounce) cans peach nectar
1 (6 ounce) can frozen orange juice concentrate
1/4 cup lemon juice
1/2 cup peach brandy
1/4 cup grenadine syrup
1 (32 fluid ounce) bottle carbonated water
3 (750 milliliter) bottles champagne
Directions:
Chill all ingredients. In a large punch bowl combine peach nectar, concentrated orange juice, lemon juice, brandy and grenadine. Mix well and pour in the carbonated water and champagne.
Source: allrecipes.com
2

Mint Julep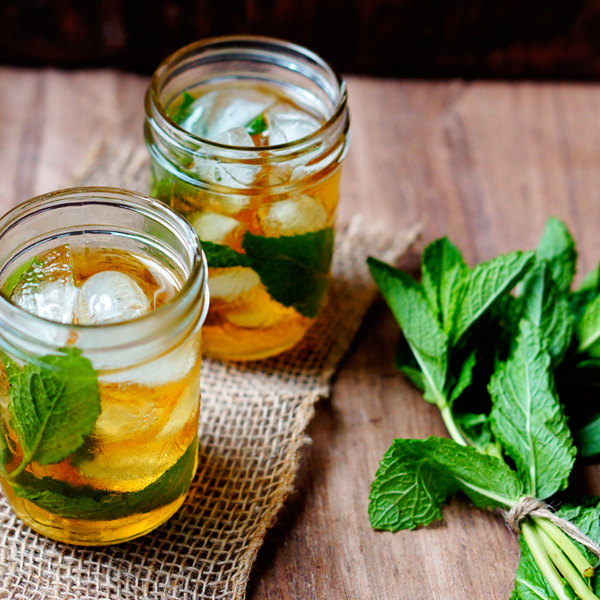 What would be any list of cocktails to try this summer be without the official drink of the Kentucky Derby, the Mint Julep. All you need is to mix 2 tablespoons of club soda with 2 teaspoons of sugar into a glass. Add in 15 fresh mint leaves and press the leaves until they are slightly crushed. Add in 3 ounces of whiskey and top it off with crushed ice and you have the perfect refreshing drink for summer. Don't forget to add in your adorable summer sundresses and floppy hats to get the real Kentucky Derby feel.
Ingredients:
2 tablespoons (1 ounce) club soda
2 heaping teaspoons superfine sugar
15 fresh mint leaves, plus 5 small sprigs for garnish
6 tablespoons (3 ounces) Bernheim or other high-quality whiskey
2 cups crushed ice
Directions:
In julep cup, stir together club soda and sugar until sugar just begins to dissolve. Add mint leaves and, using glass muddler or back of large spoon, gently press leaves into sugar syrup until slightly darkened but not completely crushed. Add whiskey, then fill cup with crushed ice and, using long spoon, stir briefly. Tuck mint sprigs into top of cup and insert short straw.
Source: epicurious.com
---
3

Salty Dog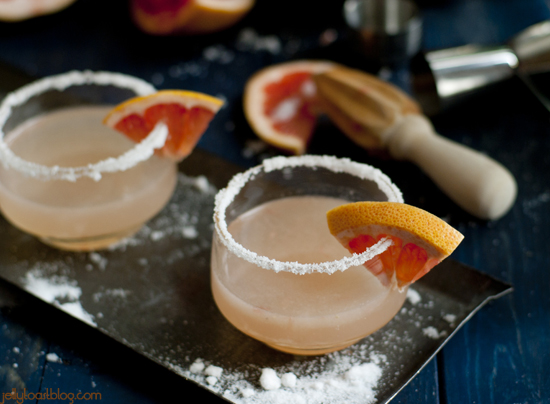 This drink is super easy to make and is the perfect refreshing drink to keep you cool on a hot summer day. In a glass, all you have to do is combine 1.5 ounces of gin, 5 ounces of grapefruit juice, and ¼ teaspoon of salt and you're done. This is a great drink to make for a backyard party if you are crammed for time.
Ingredients:
1 (1.5 fluid ounce) jigger dry gin
5 fluid ounces grapefruit juice
1/4 teaspoon salt
Directions:
In a highball glass over ice, combine gin, grapefruit juice and salt. Stir well.
Source: allrecipes.com
---
4

Tabernacle Crush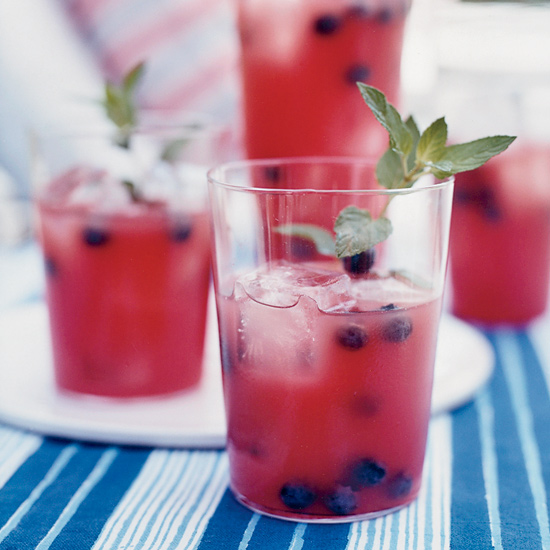 This drink combines influences from France and the American South. To make one serving of this delicious drink, crush up ½ of a large peach with 6 basil leaves and ½ ounce of lemon juice to get the most flavor out of each ingredient. Then add that mixture to 1 ½ ounces of gin, 1 ounce Lillet, and ½ ounce simple syrup. Add in some ice cubes and splash of club soda and you are ready to enjoy this summer delight.
Ingredients:
1/2 large peach, sliced
6 small basil leaves, plus more for garnish
1/2 ounce fresh lemon juice
1 1/2 ounces gin
1 ounce Lillet
1/2 ounce simple syrup
Ice
Club soda
Directions:
In a tall glass, muddle the peach with the 6 basil leaves and the lemon juice. Add the gin, Lillet and simple syrup. Add ice cubes and top with club soda. Garnish with basil.
Source: foodandwine.com
---
5

Limoncello Collins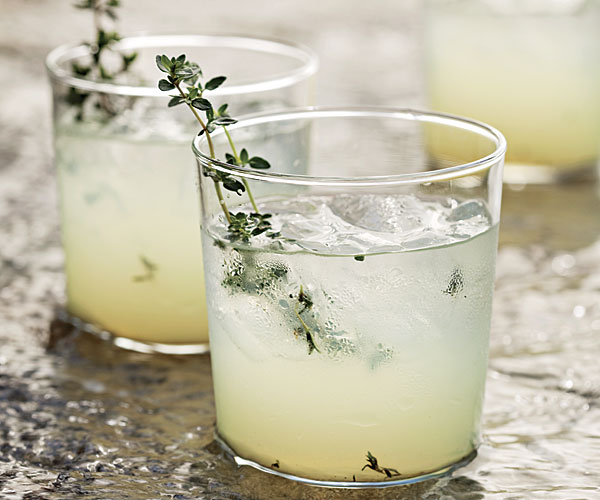 With a wonderful combination of Limoncello and a Tom Collins, you won't want to miss out on one of the best cocktails to try this summer. In a large pitcher, add 16 ounces of limoncello, 12 ounces of gin, and 8 ounces of lemon juice. Cover and chill that in the refrigerator for at least 2 hours. Then add 3 thinly sliced lemon slices to the inside of each individual glass. Add ice and pour in your concoction. Finish it off with 2 ounces of club soda for each glass and add some garnish. Think of this drink as a fun adult take on lemonade, which is perfect for any summer occasion.
Ingredients:
16 ounces limoncello (lemon-flavored liqueur)
12 ounces gin
8 ounces fresh lemon juice
24 paper–thin lemon slices
Ice
16 ounces chilled club soda
8 mint sprigs
Directions:
In a pitcher, combine the limoncello, gin and lemon juice. Cover and refrigerate until chilled, at least 2 hours. Press 3 thin lemon slices against the inside of each of 8 collins glasses. Add ice to the glasses. Stir the limoncello mixture and pour it into the glasses. Stir 2 ounces of club soda into each drink and garnish with a mint sprig.
Sources: foodandwine.com
---
6

Cameron's Cooler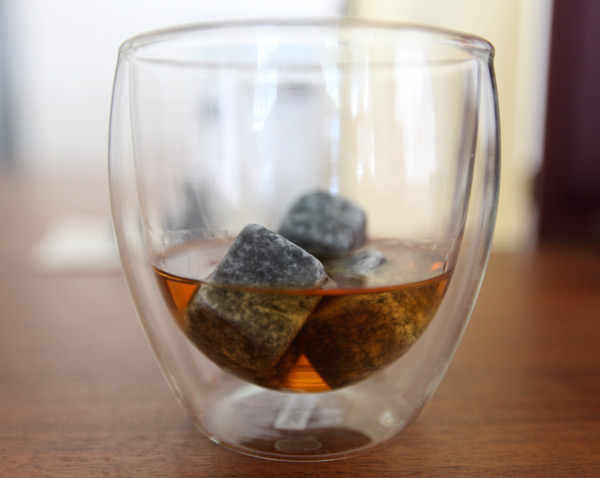 For a refreshing whisky based drink, look no further than a Cameron's Cooler. In a pitcher, combine 12 ounces of Scotch, 4 ounces of a dry white wine, like a Sauvignon Blanc, 4 ounces of lemon juice, and 4 ounces of simple syrup. Chill the mixture for at least and hour and then shake it up, pour, and enjoy. This drink is the perfect combination of bold yet refreshing.
Ingredients:
12 ounces blended Scotch
4 ounces dry white wine, such as Sauvignon Blanc
4 ounces fresh lemon juice
4 ounces Simple Syrup
Ice
8 ounces chilled ginger beer or ginger ale
Angostura bitters, for garnish
Directions:
In a large resealable container, combine the first four ingredients; refrigerate for at least 1 hour. Cover and shake, then pour into an ice-filled pitcher. Strain into ice-filled collins glasses, stir in the ginger beer and garnish with dashes of bitters.
Source: foodandwine.com
---
7

Sangria Flora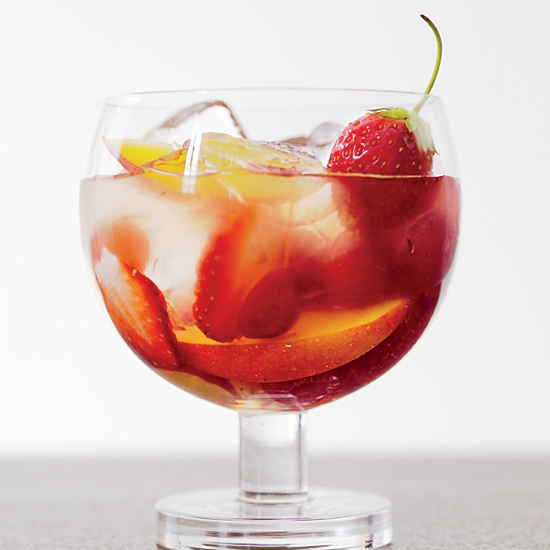 Why settle for any plain old sangria when you can have this perfect-for-summer twist? Add together 2 bottles of dry white wine, 1 cup St. Germain, 2 sliced peaches, 6 sliced strawberries, 6 raspberries, and 1 handful of grapes into a pitcher. Let the mixture sit for 15 minutes to get a fruity taste and pour into a wine glass with some ice.
Ingredients:
1 Bottle Sauvignon Blanc or Dry White Wine
1 Cup St-Germain
2 Fresh Peaches, sliced
5-6 Fresh Strawberries, sliced
6 Fresh Raspberries (I added more because the look so pretty!)
1 Bunch Fresh Grapes
Directions:
Stir all of the ingredients together in a pitcher
Let them soak for at least 15 minutes or longer if you want a fruitier taste
Fill wine glasses with ice and pour in the sangria, Yum!
**Source: **sugarandcharm.com
No matter what your summer occasion is, these cocktails to try for summer are perfect. From lounging on the beach to a night out with the girls, these cocktails will help you beat the summer heat and leave you feeling refreshed. What do you think of these summer cocktails? Do you have any go-to summer cocktails? What makes the perfect summer cocktail?
---
Comments
Popular
Related
Recent