23 Genius 💡 Things to Buy 💰 on Amazon to Make Eating 🍽 More Fun 😁 ...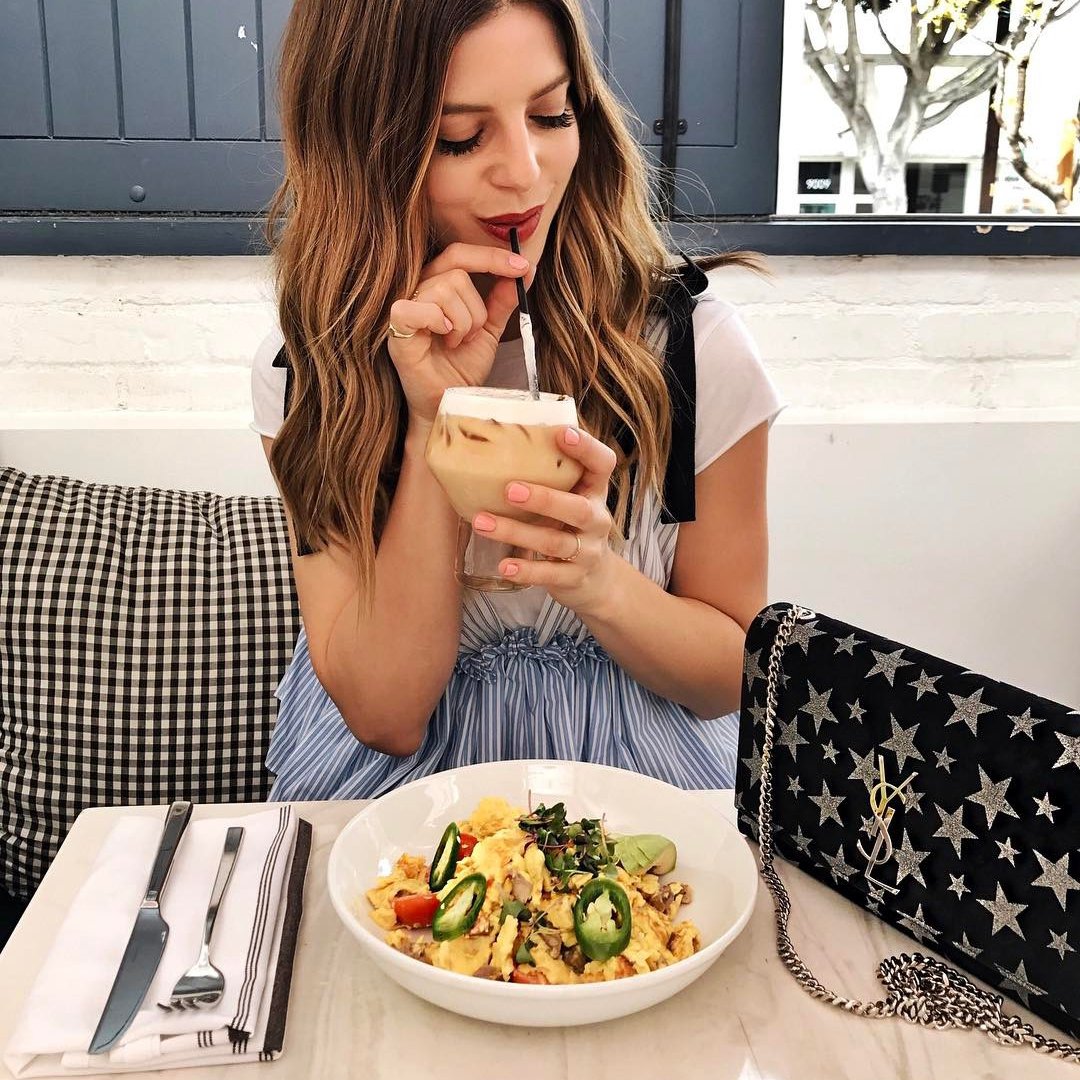 Eating is pretty enjoyable on its own. Who doesn't love sitting down to a delicious meal? Sometimes, though, making a meal is time consuming and disasters can happen. Instead of worrying about it, try keeping these handy products on hand and you'll never have to face a mess ever again. If anyone is going to become the star of the show among your friends and family for being a chef, it might as well be you, right? Thank you goes to bustle.com for sharing all of these fabulous ideas with us. Get ready to be a star chef in no time at all.
1.

Avoid Boil over with a Lid Lifter
Fred & Friends ESCAPE! Deep Sea Critter Lid Lifters (Set of Two), $11, Amazon
They say water won't boil when you're watching it. But, in my experience, if you're not watching it, it will boil over. Does this happen to you? Well, let me introduce you to this lid lifter set. It comes with an octopus tentacle and crab claw that change color as the water heats up. They attach to the side of your pot to keep the lid ajar, so water doesn't end up spilling over the top.
2.

Grate Your Cheese with a Cute Hedgehog
koziol Kasmir Hedgehog Cheese Grater, $14, Amazon
How adorable are these Hedgehog cheese graters? They're German made using shatter-resistance melamine, and they come in four different colors. They're a fun, yet subtle way, to add a little personality to your cheese plate.
3.

Charming TV Dinner Trays
Oven-Safe Stainless Steel Divided Plates (Set of Two), $10, Amazon
These fun stainless steel divided plates are designed to look like old-fashioned TV dinner plates. They're easy to clean and can be placed into the oven up to 450 degrees Fahrenheit. One user said she likes to use these trays when she doesn't want to heat up food in the microwave, "Just pop it into the oven on the broil setting for about 10-15 minutes...As an added bonus, the plates offer great assistance with portion control."
4.

The Cutest Serving Spoon You've Ever Used
UKIYO Nessie Soup Ladle Set of Three, $14, Amazon
These Loch Ness monster inspired ladles aren't just cute, they are actually pretty practical too. They are designed with four little legs, so they stand up whether they are in the pot or not — perfect for minimizing messes.
5.

Keep Your Hand Safe when Using the Oven
Fred & Friends Poppin Hot Oven Mitt, $18, Amazon
Why use a boring old oven mitt when you can use one that's fun? The Poppin' Hot mitt looks just like bubble wrap (and who doesn't love bubble wrap?!). Unfortunately, the bubbles aren't actually poppable, but you can carry hot pots, pans, and cookie sheets with ease. The mitt will "keep your hands well-packaged and damage-free."
6.

Separate Your Yolks with Ease
YolkPig Egg Separator, $14, Amazon
While other little piggies are going to the market and eating roast beef, this little piggy stays home to help you separate your eggs. Just crack an egg into a bowl, then use the pig's snout to suck out the egg yolk. It's super easy and mess free. One user said, "Love this idea. It's fast, simple, and easy to use. Also easy to clean as well. I have no trouble using it with large eggs. I think the trick is to just be gentle and not forceful."
7.

Keep Your Cooking Spoon from Dripping All over the Place
Monkey Business Hug Doug Spoon Saver, $11, Amazon
I am obsessed with this spoon holder — it's so funny! It looks like the little guy is holding on for dear life. The silicone holder will keep spoons off the counter or stop them from slipping into the bottom of the pot. One user said, "Nice little kitchen gadget! There are so many things you can use to accomplish the same task, but this one is a bit of a conversation starter and it looks cool."
8.

Make Something You've Never Made before
Sushiquik Super Easy Sushi Making Kit, $23, Amazon
If you're intimated by the idea of making sushi but you love Japanese cuisine, then it's time to meet your maker — your sushi maker! This kit makes making your favorite sushi roll as easy as 1, 2, 3. This set includes a detachable sushi mat, training frame, non-stick paddle, and the SushiQuik roll cutter.
9.

A Pretty & Practical Kitchen Tool 'Plant'
OLizee™ Creative Fruits Plant Multi Kitchen Tool, $18, amazon.com
This multi-tool kitchen set is pretty and practical! It includes ten different gadgets and doubles as decor for your counter top. Now you can mash, squeeze, cut, scoop grate, and more, all with this one toolset — and did we mention it was only 18 bucks?
10.

Turn Boring Hard Boiled Eggs into Adorable Snacks
Daiso Plastic Boiled Egg Mold (4 Pack), $15, Amazon
These strange molds turn boring hard boiled eggs into cute snacks or interesting appetizers. They are easy to make, too. Just place a hot hard boiled egg into the mold, squeeze it shut, and pop it into a bowl of cold water for ten minutes.
11.

Make Funny Sunny Side-up Eggs
Tenta Kitchen Utensils Premium Silicone Frog Mold Cat Mold, $10, Amazon
These funny sunny side-up egg molds will make breakfast a blast. They're easy to use, easy to clean, and can be heated to 445 degrees Fahrenheit. Simply place your pan on medium heat and oil your pan, then put the egg molds on the surface of said pan, pour the egg whites in the mold, and plop the yolks into place. For the perfect eggs, pour two table spoons of water in the pan and cover the pan with a lid. After about two minutes, your eggs should be ready — decorate according to taste!
12.

Make Fun Ice Pops Shaped like Space Ships
Zoku Pop Mold - Space, $22, Amazon
Who ever said that popsicles are only for kids? With these rocket models, you can make healthy fruit juice or yogurt pops — there are even recipes out there for alcoholic popsicles! This set includes five rocket molds, one astronaut mold, six sticks, and one mold base. One user said, "These are the best popsicle molds out there! I tried two other sets before these, and they were flimsy/difficult to use. These are quality, easy to use, and create the perfect-sized popsicles."
13.

Not Your Standard Silverware
Jinsen Customized Stainless Steel Flatware Set, $28, Amazon
Pick up a set of this gorgeous gold cutlery for flatware that will be worthy of your next Instagram flat-lay. Each one comes with a knife, fork, spoon, and teaspoon. The gold finish adds a bit of glamour to your tabletop, while the shape is a bit more interesting and stands out among regular spoons, forks, and knives.
14.

Cut the Perfect Slice of Pizza with Scissors
Kitchen Maestro Pizza Scissors, $12, Amazon
Cut a perfect slice of pizza every time with pizza scissors. It makes slicing pizza so much easier. All you do is slide the spatula under the pie and start cutting. One user said, "I was shocked to see how big this product is, but it's great! Works so much better than the little pizza wheel cutters do...It's very, very sharp, so be careful when washing it."
15.

Strain Water without Spilling Anything or Burning Yourself on Steam
Fred & Friends Big Blue Whale Strainer, $9, Amazon
Do you detest doing dishes? Do you have limited cabinet space? Then this hand-held strainer is for you—who am I kidding? This thing is for everyone. It's cleverly shaped like a whale and attaches to the pot so you can easily drain the water without a colander. By using a strainer like this, you eliminate the chance of spilling pasta in the sink or burning yourself on steam.
16.

Keep Your Silverware Clean and Dry with the Help of an Elephant Friend
Agile-Shop Elephant Plastic Cutlery Drainer, $10, Amazon
Cleaning is a part of the eating process. And if you hand wash your dishes then you might want to think about adding this little elephant to your countertop. Place it next to your sink, and toss in your newly cleaned silverware. Watch as the excess water drains out of the trunk and into the sink. You can also use it to store your sponge if you don't have a place for it when you aren't using it.
17.

A Fruit Bowl That Adds a Bit of Color to Your Life
Menu Dropp! Fruit Bowl, $118, Amazon
This is as much fruit bowl as it is art. It looks like the perfect splash frozen in time. It also comes in black and red. One user said, "We really like it. We've been using it as a fruit bowl in our kitchen for almost two years now."
18.

Keep Your Drinks Cool with Different Ice Cube Shapes
Kikkerland Diamond Ring Silicone Ice Cube Tray, $10, Amazon
Jazz up your drinks with some fun ice cubes. They are available in several different themed molds for ice cubes shaped like diamond rings (pictured), bugs, animals, musical notes, and more. They're great for parties, and because they are made from silicone, you can use them to make candy or cook food, too.
19.

A Unique Take on a Cast Iron Pot
Lodge Enameled Cast Iron Apple Pot, $59-$92, Amazon
A cast iron pot is a heavy lifter in the kitchen, you can use it to broil, bake, braise, or roast in the oven (up to 500 degrees Fahrenheit), and sauté, simmer, or fry on a stovetop. This skillet is shaped like an apple, complete with a core and leaf handle for a charming yet ultra useful addition to your kitchen. You can get it in green or red.
20.

Make Some Wildly Fun Pancakes
Nordic Ware Zoo Friends Pancake Pan, $28, Amazon
Who doesn't love Sunday morning pancakes? This non-stick griddle pan is easy to use, easy to clean up, and super fun. Make seven silver dollar pancakes in one pan, each with a different animal. This pan features a giraffe, elephant, lion, crocodile, rhino, hippo, and monkey. And if animals aren't your thing, they also have pans with autumn leaves, snowflakes, and more.
21.

Let's do the Monster Mash
GAMAGO Monster Mash, $15, Amazon
I love mashed potatoes — they are my favorite food! But, actually making them is a tedious, time-consuming process. That's where this fun "Monster Mash" potato masher comes in. Tell me, how could you not have fun cooking with a dinosaur-shaped potato smasher?
22.

Colorful Knives to Make Your Appetizer Spread More Fun
French Bull Spreader Knives (Set of Four), $26, Amazon
These spreader knives would make a great addition to your cheese board or dip tray. They are fun, colorful and made of melamine so they won't crack or break (even when cutting into a hard block of cheese).