Eaten plain they must be one of the most boring foods ever however, there are some toppings for rice cakes that lift them from mundane to super tasty. Why should you eat rice cakes? Depending on brand and size, they are about 60 calories per cake, they are gluten-free, vegan, available as non-GMO and organic, and plain varieties contain no trans or saturated fats. Plus, they are quite cheap, nice and crunchy and when you know just how many toppings for rice cakes you can concoct, versatility is one of their greatest benefits.
---
1

Peanut Butter and Honey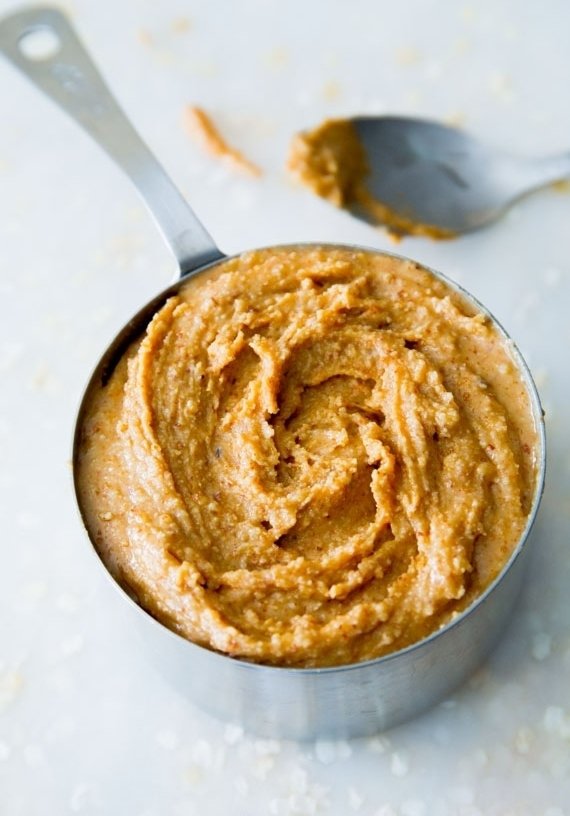 This is one of my favorite toppings for rice cakes. Quick, easy and delicious. Just spread your rice cake with your favorite peanut butter and drizzle with honey. You can use any nut butter to ring the changes.
2

Cream Cheese and Chives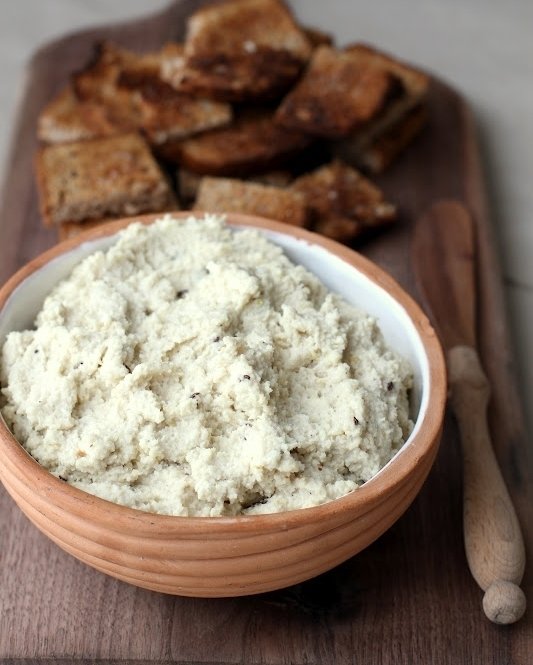 Spread a cake with soft cream cheese – as thick as you like. Top with some snipped chives. I find this is better with a tiny sprinkling of salt, otherwise it's a bit bland. Or, you can use a cream cheese flavored with garlic and herbs.
---
3

Hummus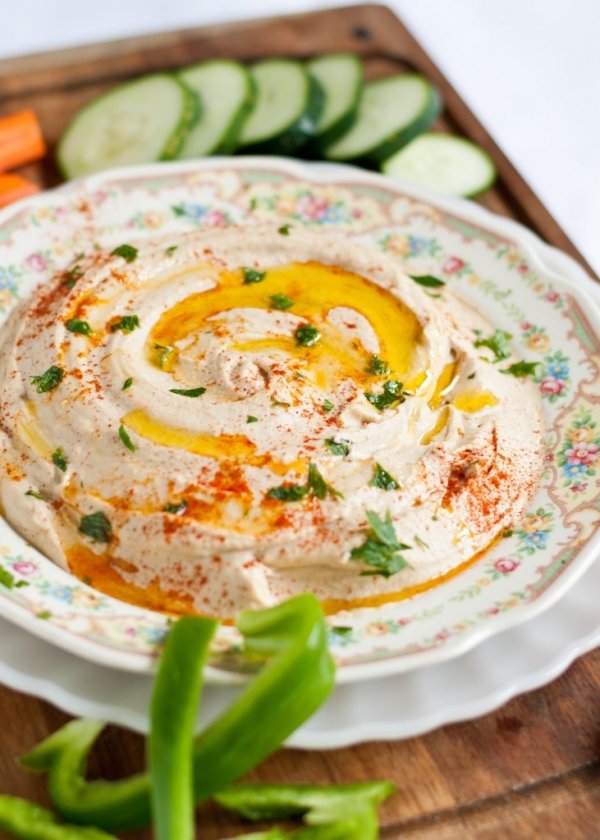 I have two great toppings for rice cakes when it comes to hummus. One is to use plain hummus and top it with some grated carrot. The second one is just spread a cake with roasted red pepper hummus. I have developed a real taste for this flavor of hummus. There are many flavors available but I don't like that many – caramelized onion's not bad. Just find your favorite!
---
4

Baba Ghanoush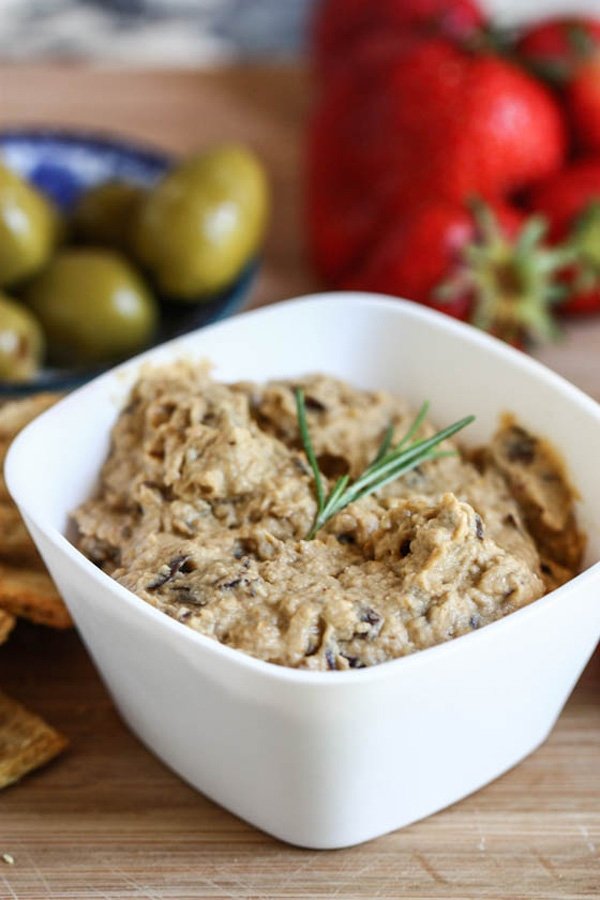 Sticking with the Middle Eastern theme, baba ghanoush is such a tasty dip. I like to top a rice cake with a thick slice of tomato, sprinkle that with salt, and then pile on a big dollop of baba ghanoush. Baba ghanoush is a roasted eggplant dip – just google a recipe or try my favorite jamie-oliver-recipes.blogspot.co.uk
---
5

Rice Cake S'mores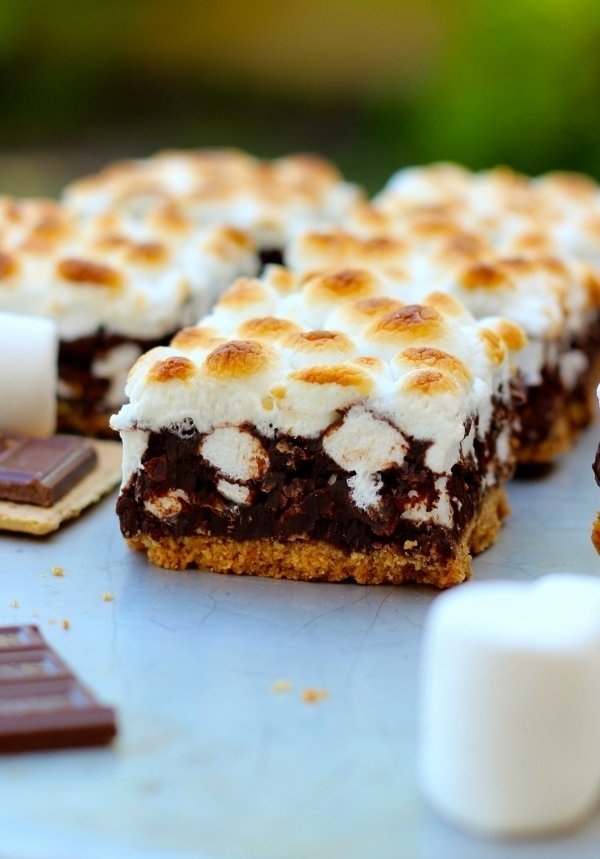 Things to put on rice cakes are not restricted to savory. Recreate America's favorite campfire treat by spreading a rice cake with Nutella topped with some mini marshmallows.
---
6

Mexican Special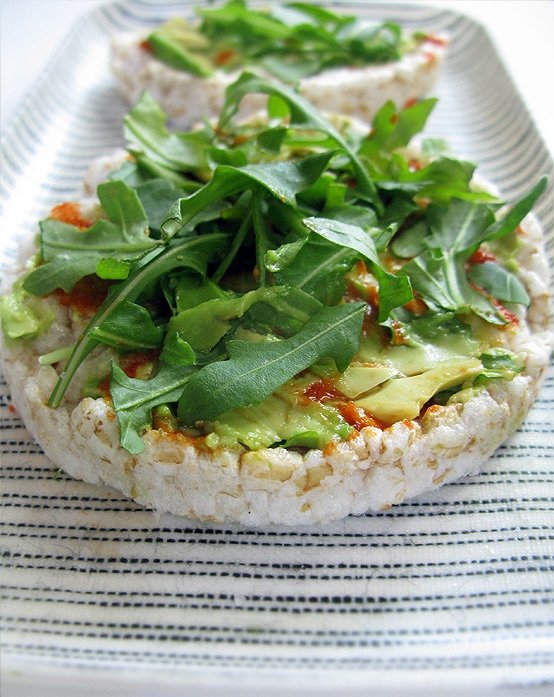 Love guacamole and salsa but get carried away with eating too many tortilla chips? No problemo! Enjoy Mexican rice cakes. Top a cake with a heaped teaspoon of guacamole and a heaped teaspoon of salsa. And if you haven't got guacamole and salsa just layer your rice cake with sliced avocado and sliced tomato sprinkled with some fresh cilantro leaves or arugula. Add some garlic salt instead of the cilantro for a delicious alternative.
---
7

Spinach, Pears and Blue Cheese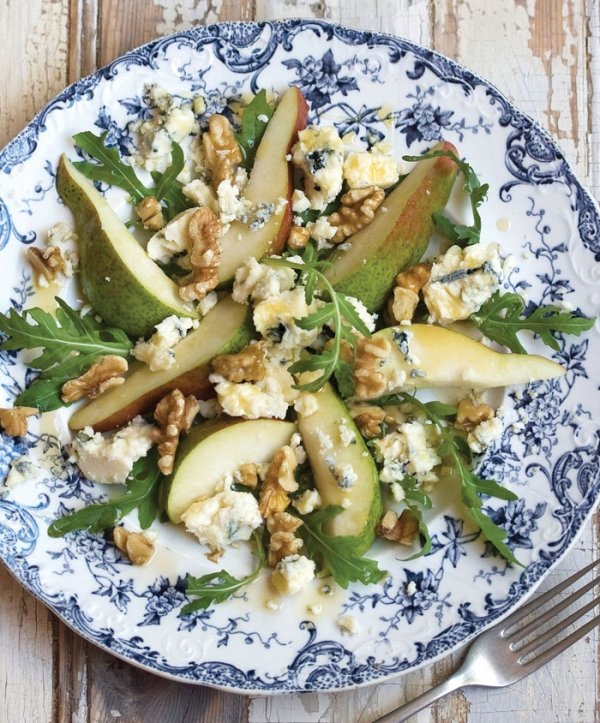 Toppings for rice cakes should be well-flavored to counteract the blandness of the base. This is why I love this combination. Start with a layer of baby spinach leaves and top with slices of a ripe juicy pear. Then crumble over some blue cheese. I tend to go for dolcelatte but go with whatever you like.
---
8

Pizza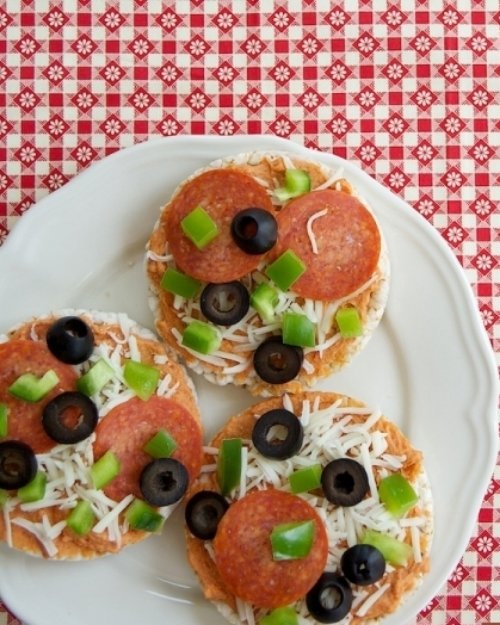 Rice cakes make a brilliant pizza. And I warn you, make at least two, or three or four! These are irresistible and you can wolf down more of these than a regular pizza. Top your cakes with slices of mozzarella, tomato, salami or pepperoni, and grated cheddar. Put in the microwave just to melt the cheese, or even pop under the broiler. I like to ring the changes and use anchovies and olives instead of the pepperoni, or some bell peppers and red onion.
---
9

Strawberries and Cream Cheese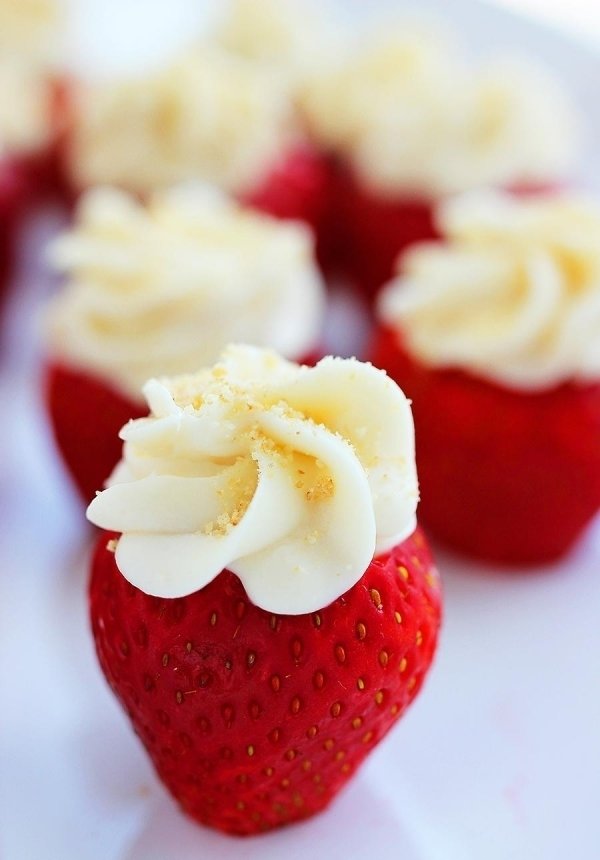 Another of the sweet toppings for rice cakes is as easy as pie. Spread a rice cake with some cream cheese and put some sliced strawberries on top. It's quite a treat if you've got some ricotta to use instead of cream cheese but this tastes better with a small sprinkling of sugar before you add the strawberries.
There really is no end to the things to put on rice cakes. You're only limited by your imagination. Do you eat rice cakes? What are your favorite toppings?
---
Comments
Popular
Related
Recent